As we wrap up 2021, we'd like to thank all of you for your support over the past year. We are so grateful for the OneSignal community and the opportunity to learn from you. Your feedback has been invaluable and has helped us continually improve and grow our community of users to over 1.4 million in 2021.
In case you missed these major milestones, here is a roundup of our top feature releases for you to implement in your messaging strategy. Feel free to reach out to your rep directly or via chat to learn how these features can help you drive results.
1. Cross-Channel Retargeting
We've expanded retargeting to include SMS. Knowing how your customers engage with your messaging is key to optimizing your follow-up strategy. Combining push and SMS is a powerful way to reach your audience in a mobile-first way while lowering your costs.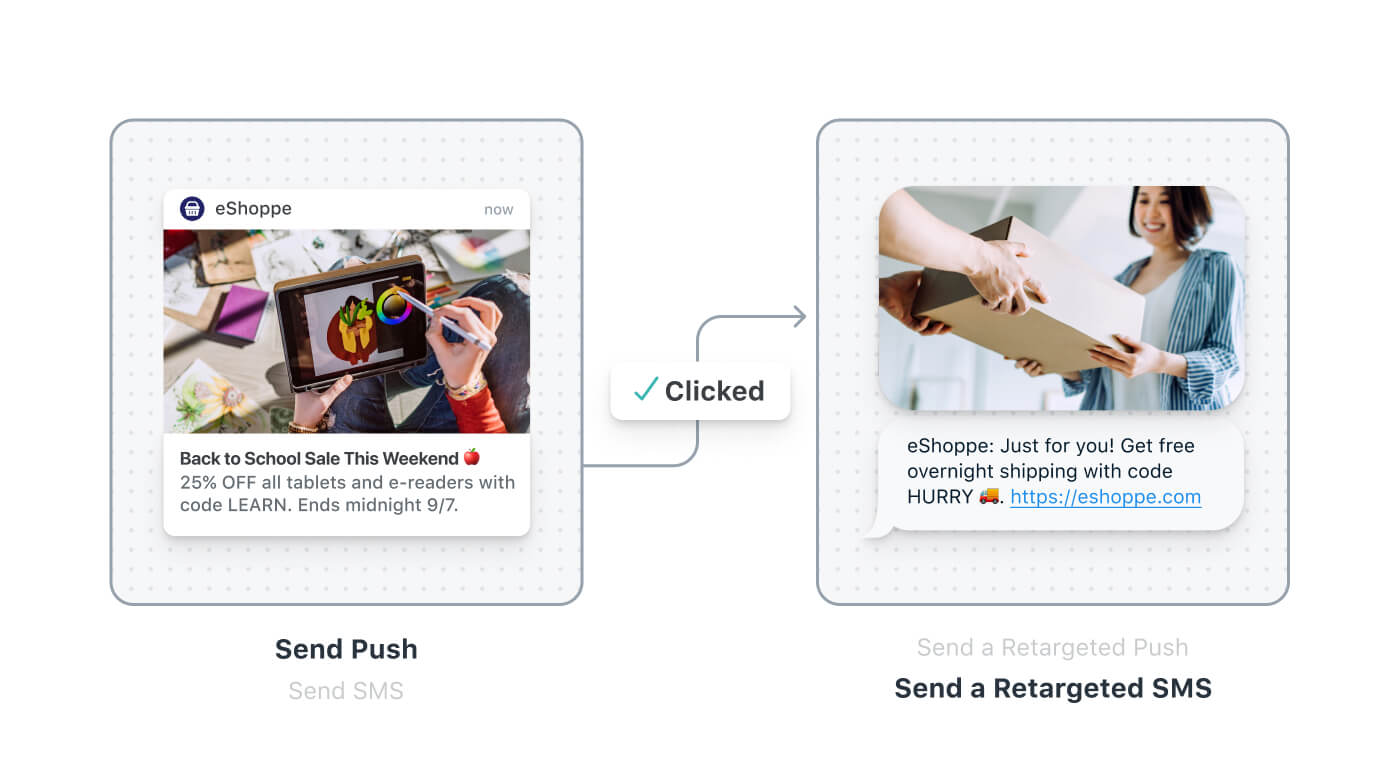 2. iOS 15 Support
Increase user engagement with new iOS 15 updates. Set the right interruption levels and relevance score and add iOS action buttons to improve your customer communications.
3. SMS Expansion
We now provide API and SDK support for SMS and expanded phone number types to include short codes, toll-free numbers, and alphanumeric sender IDs. We also built unique rate limit protections not offered by most other providers. Don't forget to register your long codes if you're messaging to the US.
4. Advanced A/B Testing
Build up to 10 variants of your message to learn what works for your audience. Test multiple versions of the same element (A/B/n testing), or test multiple variables at the same time (multivariate testing) to optimize your strategy in a fraction of the time.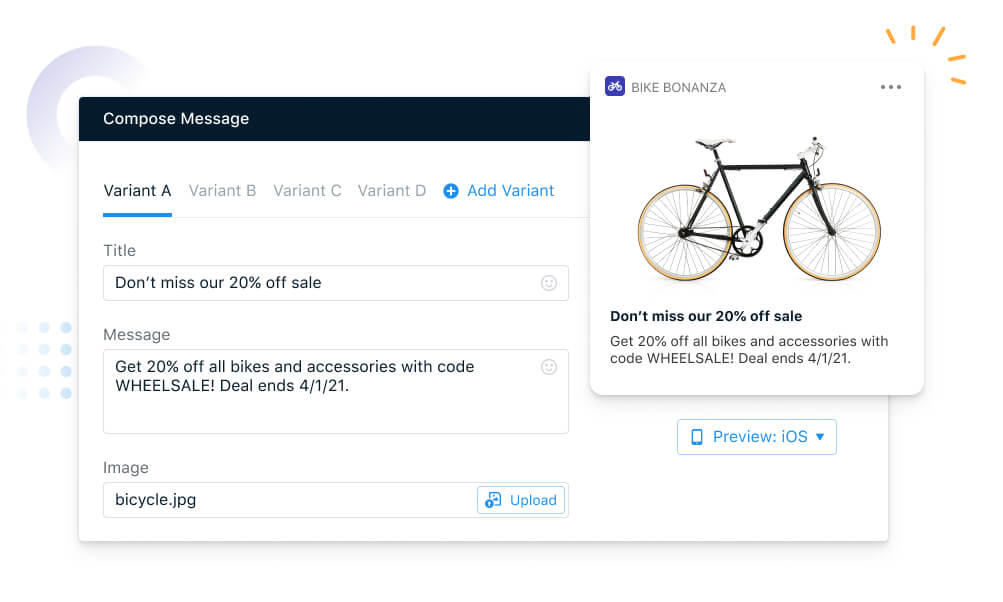 5. Powerful In-App Customizations
We added more in-app customization options, further empowering you to align your messaging with your brand — all with no code or app releases required. Manage colors, fonts, images, and buttons, as well as the true full-screen experience.
6. Frequency Capping
Prevent over-messaging by setting a messaging limit for your users. Specify the maximum number of messages per interval without having to manually keep track of campaigns. You also have the option to override the cap for important notifications.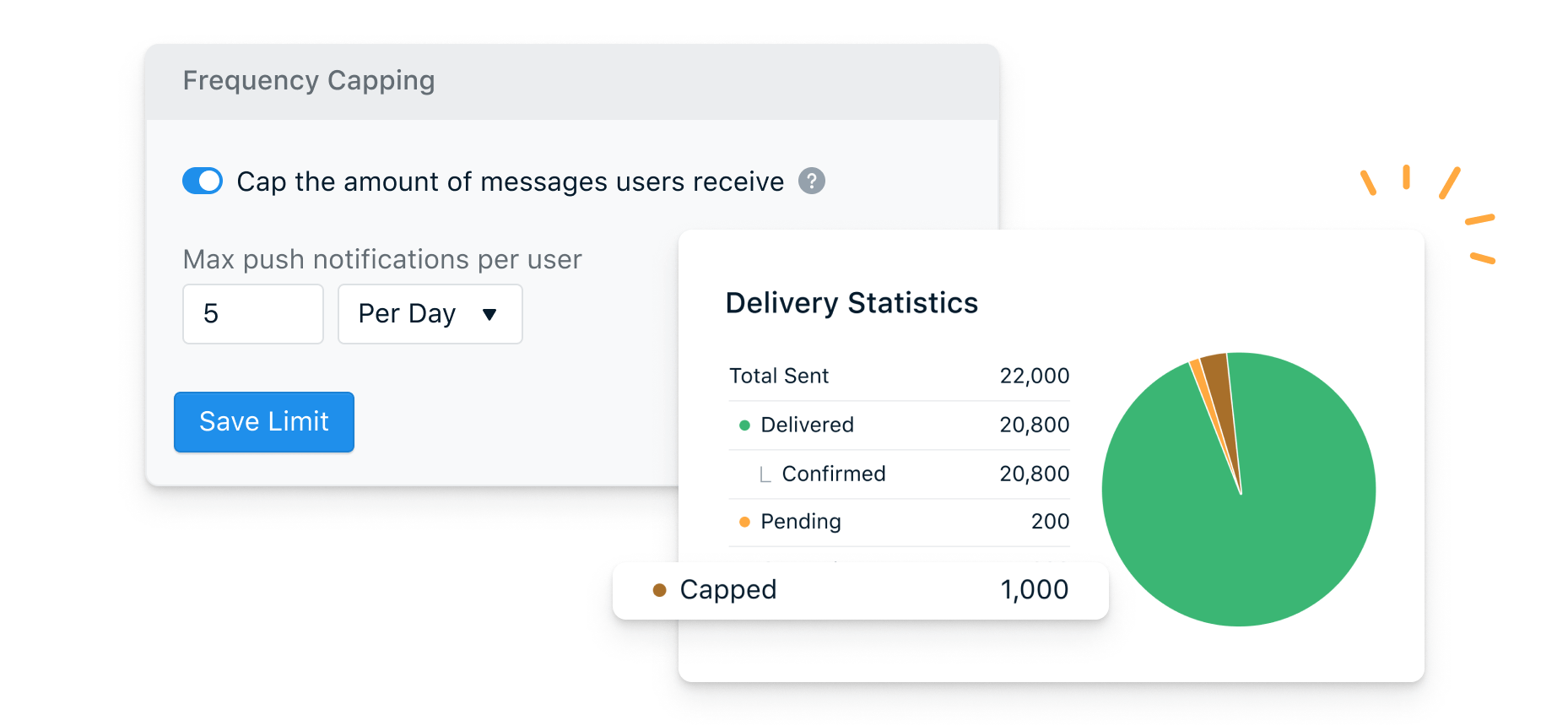 7. Web Prompt for Email & SMS
Web prompts are one of the most effective ways to easily grow your audience, identify your best customers, and build lasting relationships. Now your visitors can easily opt in to receive email and/or SMS.

8. Platform Search
We added search across the platform to ensure you can quickly navigate to exactly what you're looking for and make it easier to discover exciting new features. Type the shortcut command + k (Mac) or control + k (PC) to easily get you where you need.
9. New Integrations
We launched new integrations with Hubspot, Segment, and Amplitude to power personalized experiences. Now, you can sync audiences and other data to trigger targeted messaging in real-time. You can then sync engagement events back to these other systems to create full data loops.

10. Email Improvements
We are investing a lot into improving our email product. Save time and streamline your campaigns with drafts and duplication. We've added support for mobile deep linking as well as mobile mode, undo, and edit history. Full HTML support is coming soon!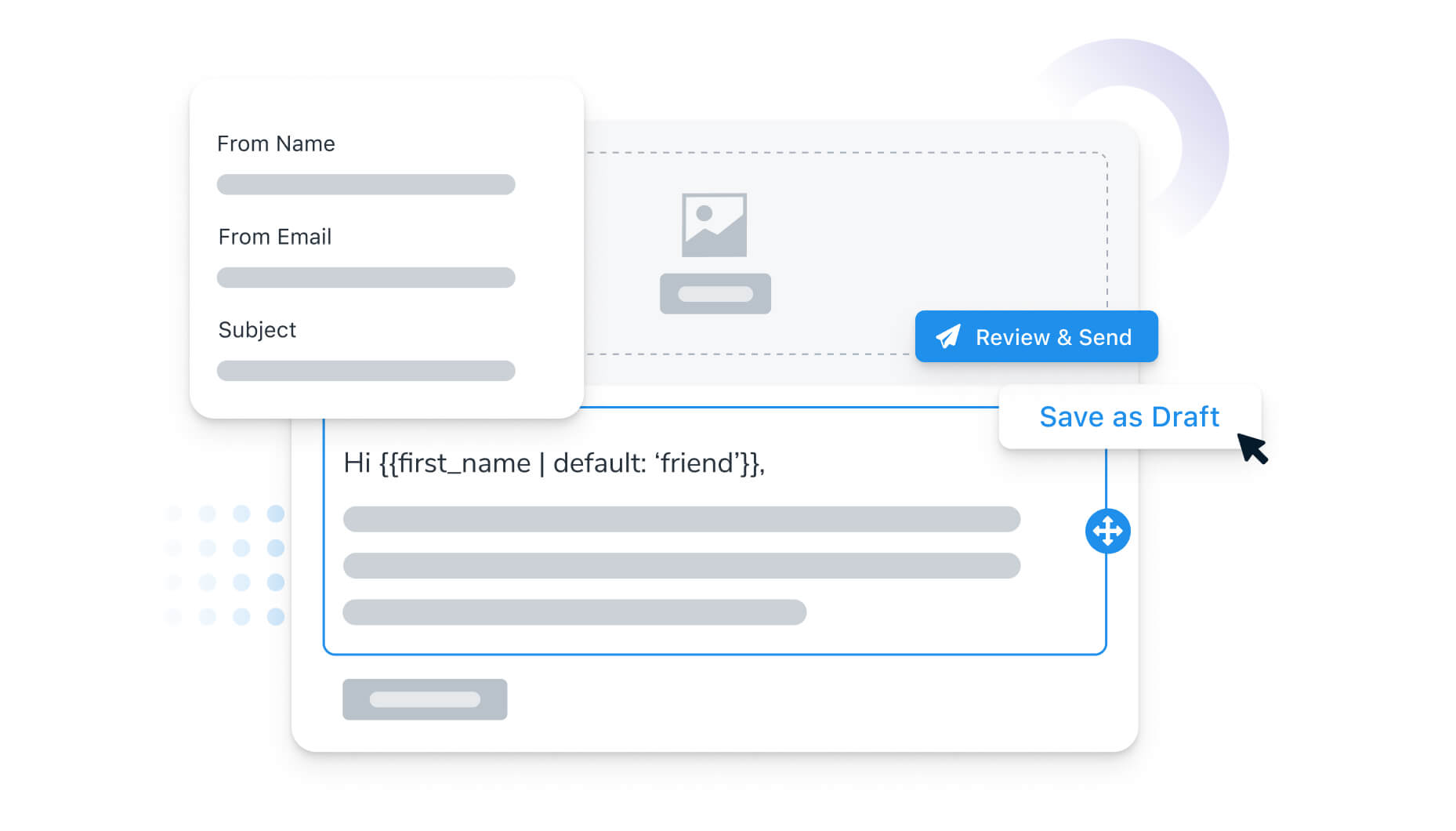 There have been plenty more exciting developments across all our channels. As always, you can discover launches, tips, and best practices in our blog.
We are so excited for all that 2022 has in store and look forward to improving your messaging experience with powerful features, speed, and reliability at an unparalleled scale.
New to OneSignal?
OneSignal is designed to help you send notifications and seamlessly manage your user communication across every channel, including mobile push notifications, web push notifications, bulk SMS, in-app messaging, and email. Our platform is quick to set up and makes it easy to customize and automate your messaging strategy without doing any development work. If you don't have a OneSignal account, you can create one for free and start sending push notifications to your users today. Don't take our word for it — simply sign up and see for yourself!
Create a Free Account