Wondering if SMS fits in your messaging strategy? SMS has numerous benefits and is one of the top drivers of mobile engagement. We've added SDK support for SMS, which opens up your targeting capabilities and helps sync your users across messaging channels.
Improved Segmentation and Audience Management
For phone numbers that are added through the setSMSNumber method in the SDK, you can now access data collected by the SDK for better segmentation and messaging. You can now default filters to segment your audience and target your messaging campaigns to improve engagement.
Manage Your Users Across Channels
You can use the SDK to add your users' phone numbers and synchronize your contacts across messaging channels. For example, if the customer is an existing push user, the SDK will sync both records together if you call external_user_id. Adding and modifying data tags via the SDK will also automatically update both records. The SDK will also help you track subscriber details, including subscription status and changes.
Grow Your Customer Lists With Web Prompts
Web prompts are one of the most effective ways to easily grow your audience, identify your best customers, and build lasting relationships. Set up your prompt to ask for a user's phone number, email, or both. If you set up an external user ID, OneSignal's web SDK will automatically synchronize captured emails and phone numbers to user devices under a single user record.  Don't forget to implement these best practices for your web prompt.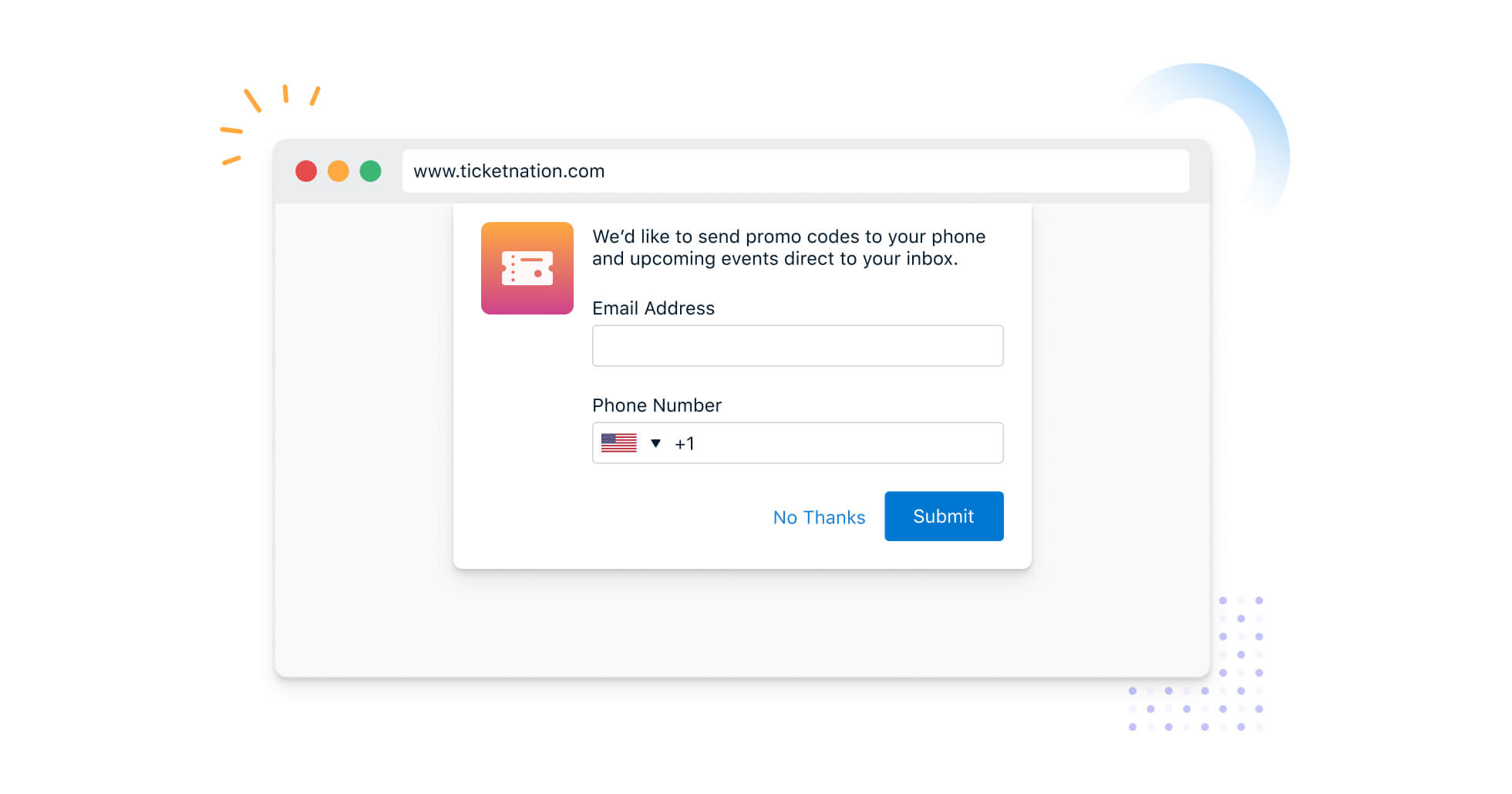 SDK support for SMS is currently live for the major releases of our web, iOS, Android, React Native, and Flutter SDKs. Support for Cordova, Xamarin, and Unity are coming soon. Don't have the SDK installed yet? Add it today to unlock more advanced segmentation and user management capabilities.