Easier Editing with Email Drafts
As business continues to move online, companies are increasingly relying on email to engage and convert their audience. Crafting an effective email can be a long process involving many iterations and different teams. Now, you can work faster and collaborate more effectively with email drafts.
Draft emails are emails that you've worked on and saved but aren't ready to send yet. Create your email and then save it as a draft so you can come back to it later with future edits. Other team members can also access your draft for reviews and approvals. Save, edit, and send email drafts to save time and streamline your email campaign process.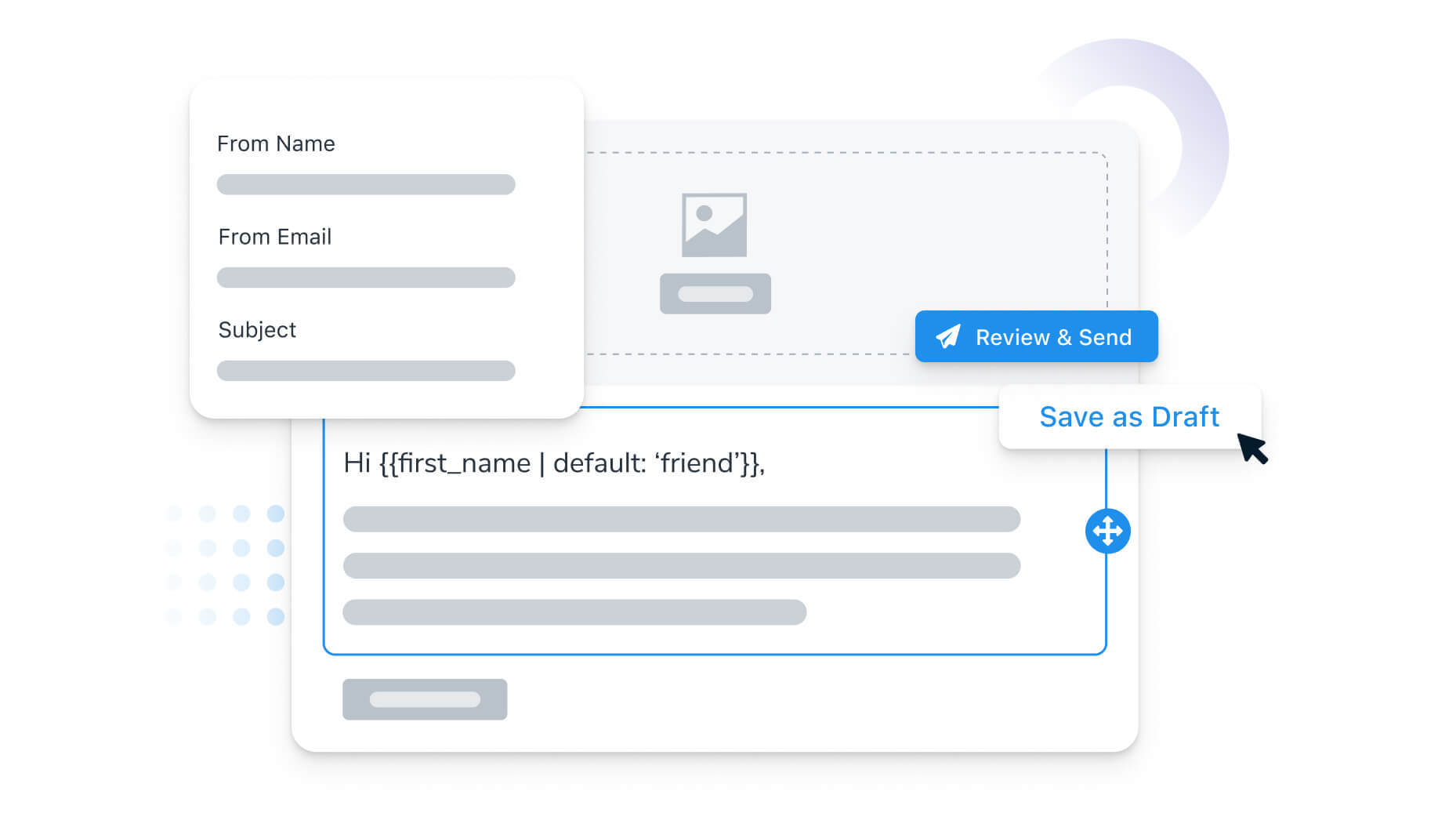 Save Time and Resources by Duplicating Emails
Got a great email format that you love? Duplicate your emails to save time. Preserve your message layouts and styles and reuse them in new emails without having to start from scratch. Easily update the duplicate email with refreshed content or send it to a new audience.
Duplication is especially useful for recurring emails that should maintain the same look and feel, such as newsletters or multiple emails within a single workflow. For example, you might decide on a certain theme and aesthetic for your onboarding drip. After creating your desired template, you can easily duplicate that and create a sequence of follow-ups, such as a welcome email, a benefits email, a best practices email, an upsell email, and more. By using the same theme across all the emails in a given sequence, your customers will instantly recognize that the emails are related. Maintaining consistency creates a better user experience.
You can quickly duplicate your emails from your dashboard in the email section, the sent messages section, or the email delivery report.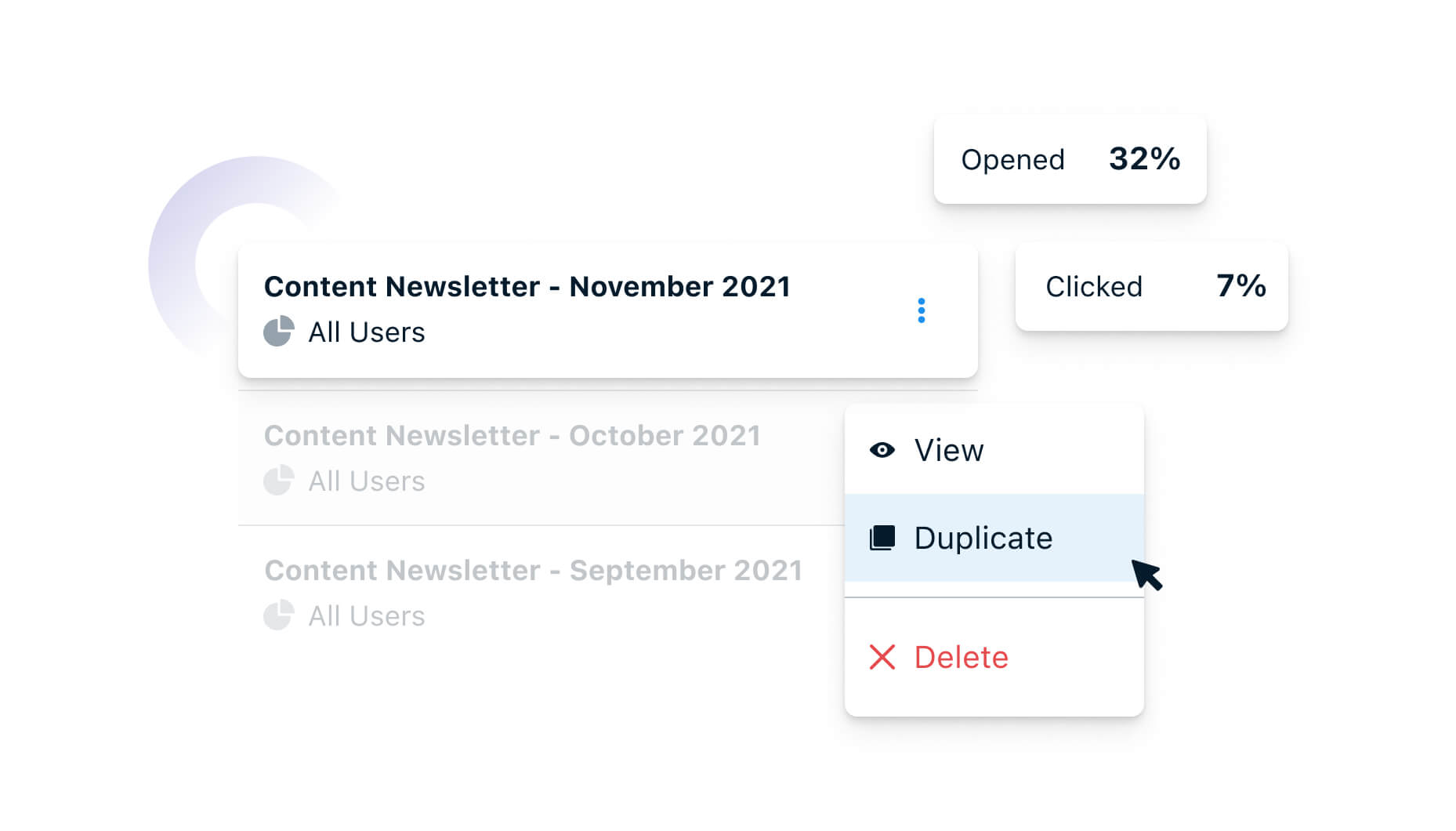 Interested in how to leverage email for your mobile app?
Email isn't just for eCommerce brands. Check out the article below to learn how email is being leveraged by mobile apps.
Read: 6 Email Strategies for Mobile Apps