At OneSignal, the importance of being accessible and easy to use, drives our product development. That's why we're excited to announce that we've added search across the platform to ensure you can quickly navigate to exactly what you're looking for and make it easier to discover exciting new features. Now when you click on the search icon or type the new shortcut command + k, a search bar will appear to quickly get you where you need.
As OneSignal becomes part of your daily routine, we want to ensure you can work productively within our application. Search is an important part of many applications, whether they're on your phone, desktop, or browser. Searching helps users discover functionality, find help, and troubleshoot issues. On average, we currently spend over 80% of our day context switching, so finding and discovering things with speed not only helps us stay on task but also lightens our cognitive load. Fundamentally, any form of search aims to save you time and make you more productive.
Over the past few years, we've seen a wave of applications, inspired to become like Superhuman. Superhuman revolutionized email to make it a premium experience. Here at OneSignal, we are creating a delightful experience by providing you with a premium experience for free, powered by CommandBar.
Activating Search
Search is now available to all customers! Just enter these shortcuts to bring it up, or alternatively click on the search icon in the top right hand corner of OneSignal.
For Mac: cmd + k
For PC: ctrl + k
Navigate More Easily
Use search to navigate quickly across the OneSignal dashboard. Whether you want to see your users, create a new message, analyze your message delivery, access the relevant documentation, or more, you can now learn and try out many new shortcuts directly from our search bar.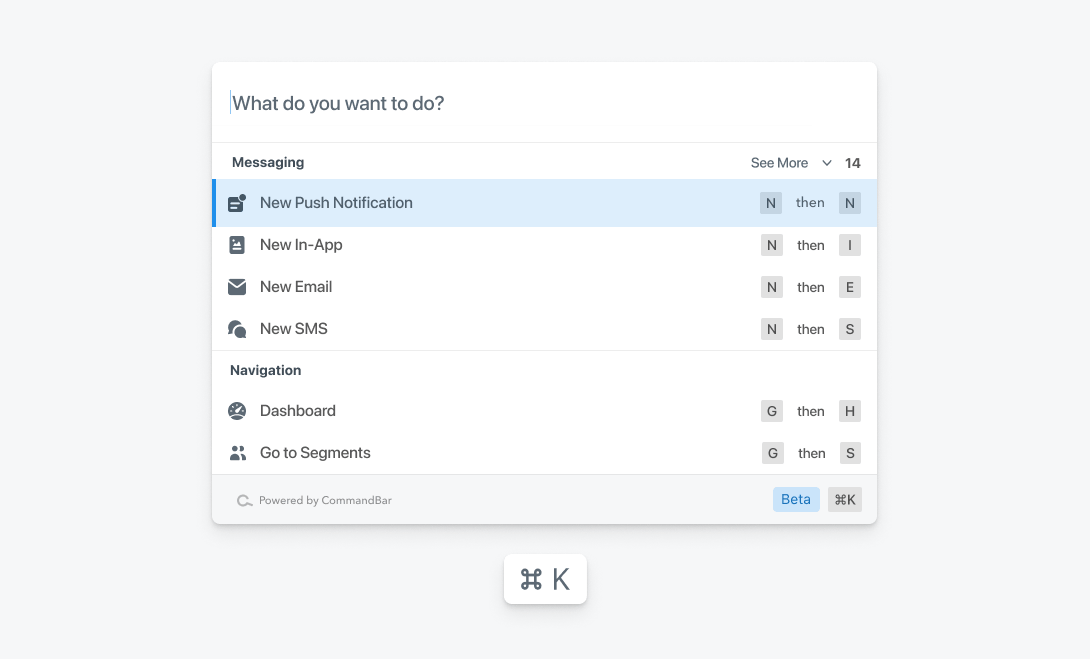 Save Time With Shortcuts
Whether you're a fan of keyboard shortcuts or a newbie, shortcuts are easy to use for everyone. We've added the most popular actions to shortcut your way at lightning speed. Quickly load search through a simple command + k, or find all of the available shortcuts through simply typing '?'.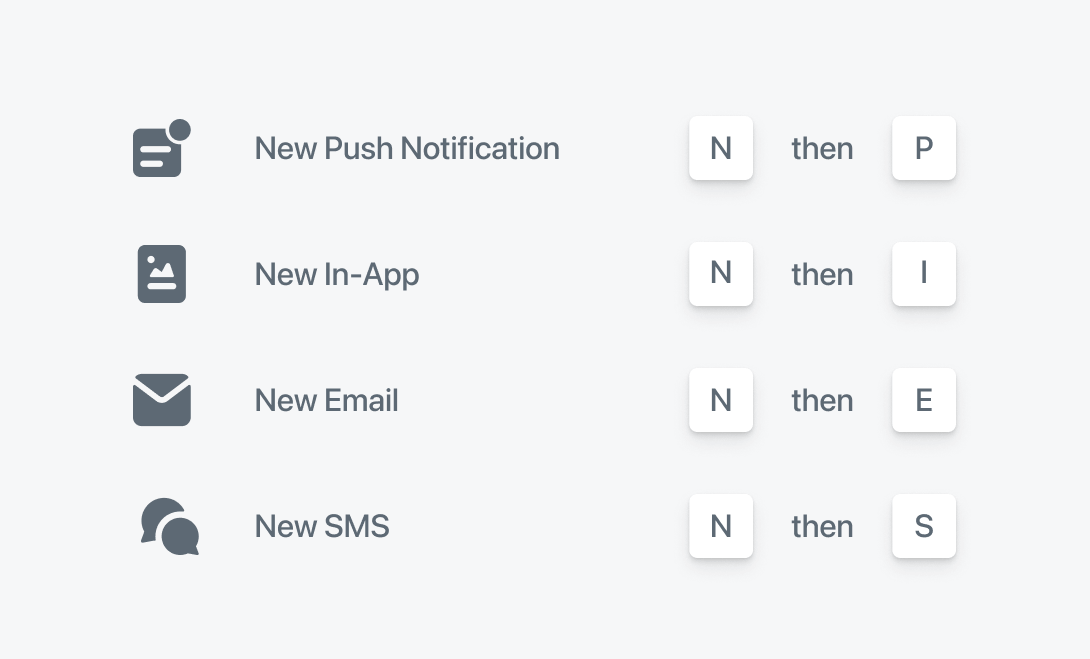 Get Unstuck with Troubleshooting
On average, we switch applications over 1.1k times per day! No wonder our heads are in a spin. Now if you're not sure about something, you can search and find the documentation you need to get unstuck. No more needing to turn to support (who are wonderful by the way).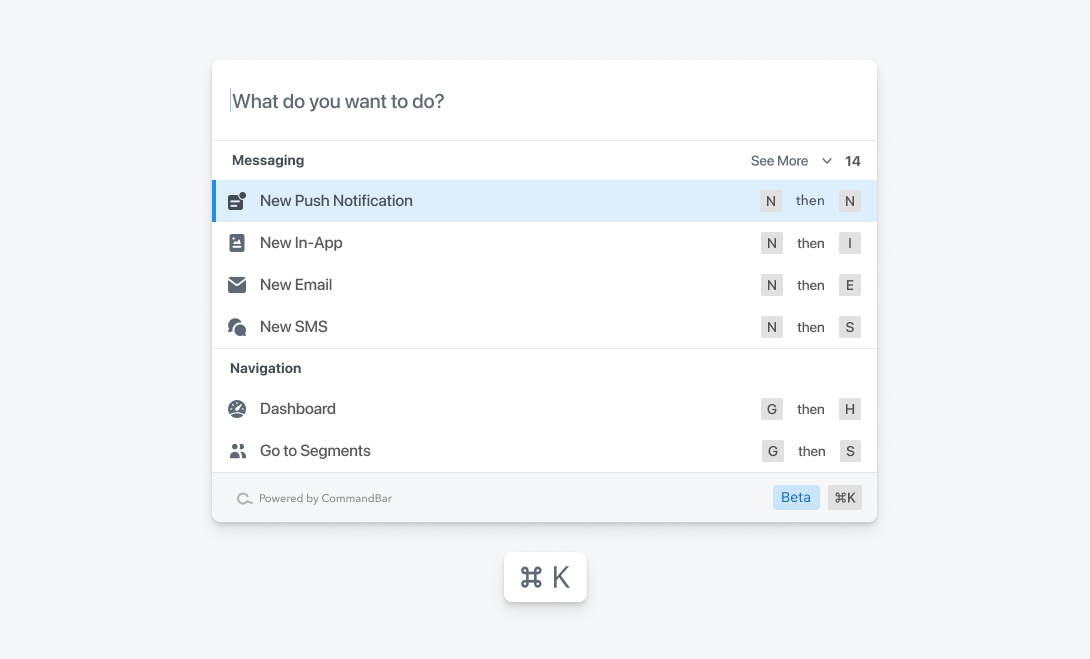 Simple and Minimal Design
Our search is beautiful, minimal, and simple to use. We've designed it to be precise and seamless within our application.
Search is available for all users on all plans. Try it out today and start saving time! If you have any feedback or questions, reach out to us at beta@onesignal.com.
Login to Your Account