With a multitude of apps currently available, marketers and developers are constantly competing for the attention of their users.
Depending on what study you look at, it is estimated that smartphone users receive between 33-85 notifications per day. I was shocked that, according to the Screen Time report on my own iPhone, I personally receive a daily average of 471 notifications per day.
As you can probably imagine, I don't click on the vast majority of these notifications. However, very few marketing channels can boast high conversion rates like push notifications which may explain why they are gaining popularity. After performing an analysis of our data we found that although on average click-through rates for push notifications are higher than email. We also discovered that the click-through rates for a company varies considerably with some apps boasting an average click-through rate of 40% while others hovered around 0.8%.
Because of this, it's important for an organization to not only utilize push notifications, but also optimize said notifications to provide a better experience for users. After all, studies on a users response to notifications have shown that ill-timed notifications can cause stress and may even change users brainwaves when completing other tasks.
As part of our continued commitment to helping make push notifications easier and more effective for our users, we crunched the numbers from our database of 200+ billion notifications again to provide insights on how you can optimize your CTR (click-through rate) and avoid annoying your users.
Use In-App Messages (IAMs)
In-App Messages (IAMs) appear over app content with messaging that directly engages with your users. This allows for an app to reach all users, even those that aren't subscribed to push notifications. Previous analysis has shown IAMs have, on average, 18-20 times the click-through rate than that of a typical push notification. What's more interesting, is that apps that use in-app messages in combination with push notifications had, on average, a 100% higher relative CTR (seen below).
With the release of our new IAM templates, making beautiful in-app messages has never been easier. OneSignal's in-app messaging templates even come with push prompts out of the box, allowing you to easily convert users to subscribers. These can even be triggered based on a user's actions and can be used in tandem with segments to customize your messages.

Create Actionable Messages
An additional analysis of In-App Messages (IAM) found that the messages that included an actionable button had, on average, a 72% higher click-through rate than those that did not. Although we can only speculate on why this might be, it would make sense that clear calls to actions lead to…more actions!

Timing Matters
When diving into our data surrounding push notifications, our analysis found that most users typically open notifications during non-working hours, whether it be in the morning or at night. Using our Intelligent Delivery feature can also help with sending a notification during the most opportune times. Intelligent Delivery sends notifications based on data that entails when a user is most likely to open, which on average has a 23% higher delivery rate.
Not only that, with OneSignal's SDK you can even choose to optimize by a users time zone. This makes it so that your "good morning" or "good night" notifications are sent at the correct times, wherever your users may be.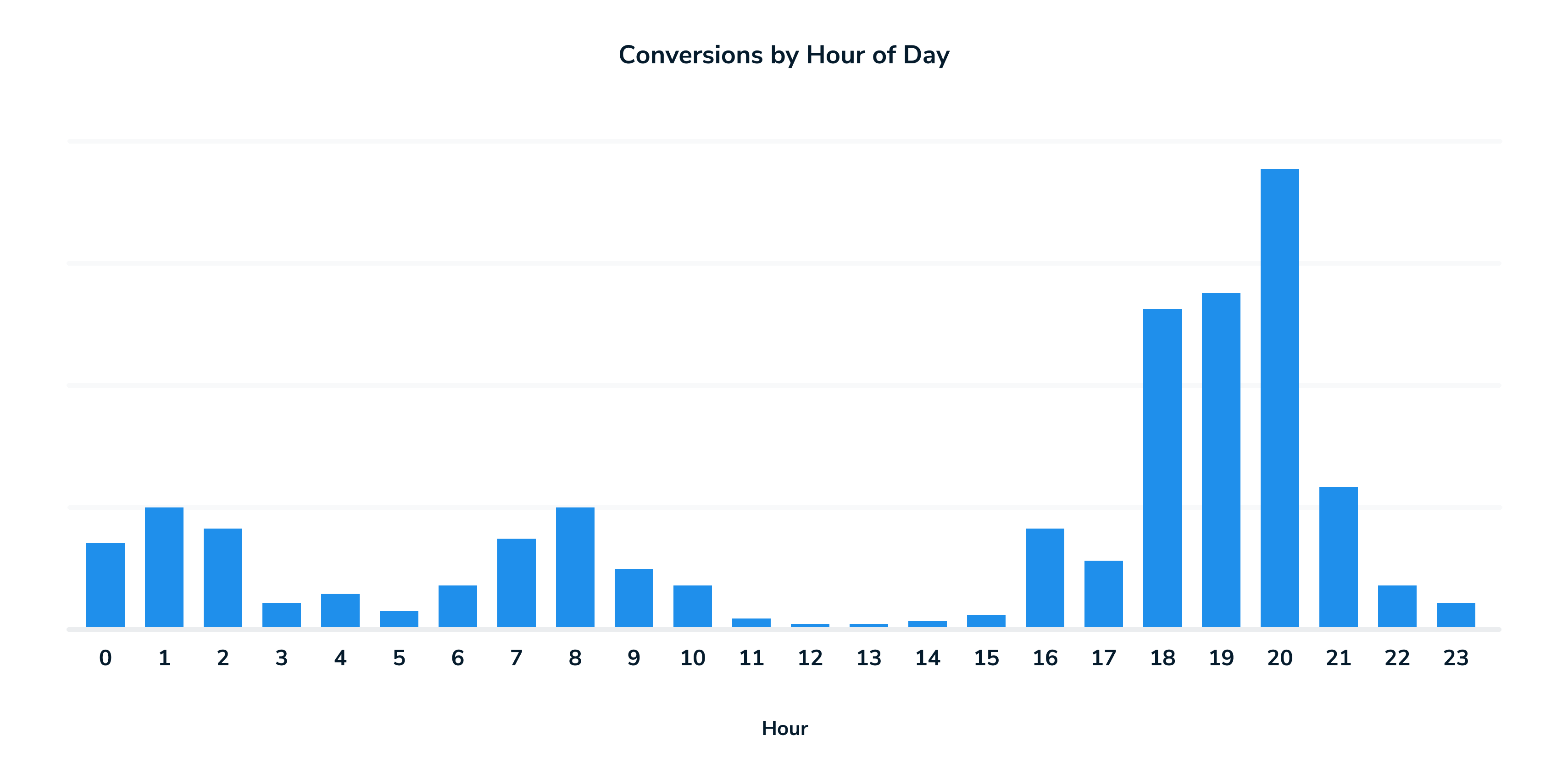 Keep the User's Journey Top of Mind
Every user should be sent notifications that are tailored to their personal interests and how they're using the app. Previously, we've talked about the importance of segmenting and auto-segmenting for increasing click-through rates by categorizing users based on actions they take. However, it's also important to tailor notifications to users based on when they take these actions.
Tracking a user's behavior allows for marketers and developers on OneSignal's platform to place them into certain segments. Once these segments are built out, this is where automated notifications come into play.
With automated notifications you can:
Trigger notifications based on a period of inactivity (user hasn't used the app for x hours)
Set notifications to send at a particular time (alert all users of a new product drop or lightning deal)
Send notifications based on particular actions taken within segments (paid users that reach a new level or free users that have visited the upgrade page)
Our analysis of automated notifications found that automated notifications sent to mobile devices, on average, had a significantly higher click-through rate than other methods. Implementing automated notifications allows for companies to "set it and forget it" with the confidence that their messages will be triggered based on their user's behaviors. Automated notifications help companies engage with subscribers immediately and help influence users as they continue down the user journey.