Explaining to your users why they might want to subscribe to your notifications is one of the first and most important things that you do as an app developer. Then, of course, comes sending a welcome message, new feature announcements, promotions, and more to engage with and retain users for your app.
These messages are critical in delivering a quality user experience for your application. Send too many messages and risk having users unsubscribe. Send too little messages and your subscribers may become dormant.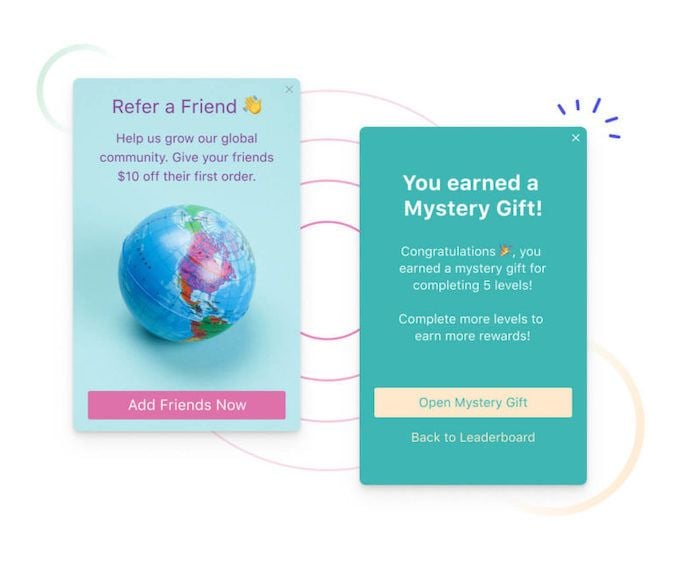 This is why using the visually appealing, rich media content of In-App messages becomes such a core part of a mobile application's messaging strategy. In-App messages not only provide a delightful user experience but they also improve your application's opt-in rates by 18-20 times more than typical push notifications.
With new In-App Message Templates from OneSignal, you can now wow your end-users throughout their app journey with professionally designed notification content. You can customize the templates with your own branding and have them active in a few minutes. These out-of-the-box message templates include:
Push Prompt Request - Gain more subscribers with informative and aesthetically designed prompts.
Welcome Message - Improve adoption with a great first impression of your app during new-user onboarding
New Feature Announcements - Keep your users engaged with new feature announcements
Promotions - Attract attention of app users with the latest promotional offers
App Store Rating Requests - Improve your app store ranking with favorable ratings from your users

At OneSignal, our goal is to be the intelligent communication layer that helps you connect with your app users with appealing messages that delight. In-App Message Templates is another step towards that.
You can learn more about In-App Messages in our documentation or watch our VP of Product talk about In-App Messages. If you're new to OneSignal, then jump on the bandwagon by signing up here for free.