Over 10 billion messages are sent every day using OneSignal — that's over 2.5 million notifications sent every minute! In addition to leading the market in message volume and delivery performance, we also provide an extensive suite of tools designed to help you drive engagement and create more personalized omnichannel customer experiences. We wanted to know just how effective those features are at helping our users outpace their competition.
To find out, our Business Intelligence team analyzed data from over 89,767,000,000 mobile push notifications and in-app messages sent over a 30-day period and broke down the statistics on how usage of OneSignal's robust features can result in a significant increase in user engagement.
1. User segmentation leads to 21% higher CTR
Our Segments tool enables you to build audience groups based on custom criteria such as engagement behavior, demographics, geolocation data, and more in order to send personalized and timely messages at scale. Our analysis showed that push notifications targeted to specific user segments earned a 21 percent higher click-through rate than messages sent without the use of segmentation criteria.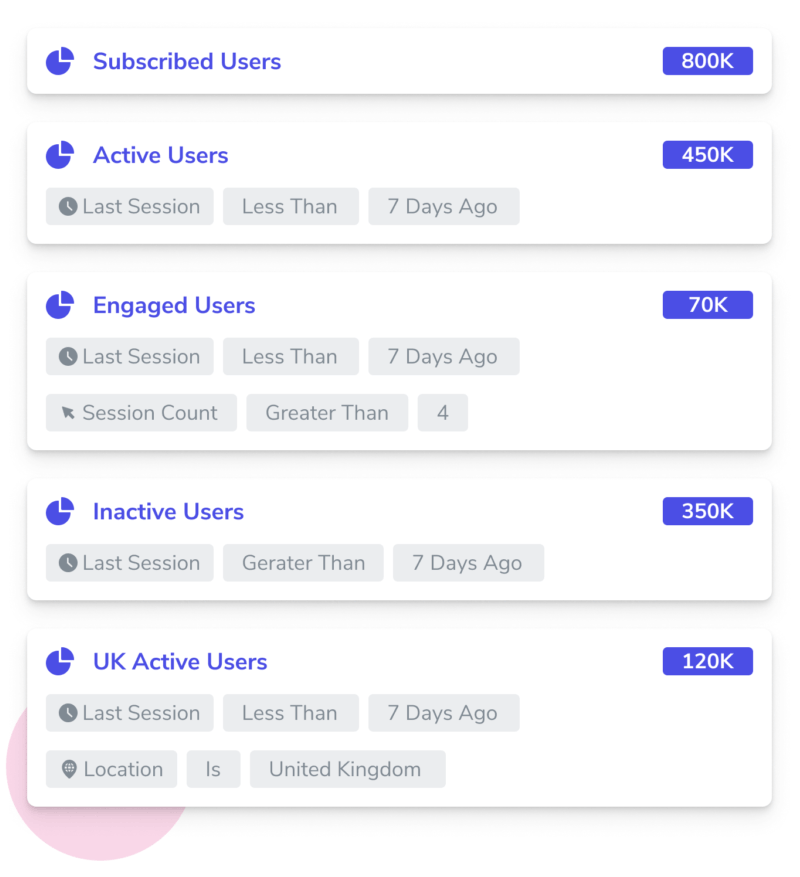 2. Leveraging Data Tags boosts CTR by 58%
Data Tags make it easy for you to track the engagement criteria and user milestones that are meaningful to your app and use that information to send targeted messaging campaigns. Push notifications sent by apps that use Data Tags have a 58 percent higher click-through rate than those sent by apps that don't use Data Tags.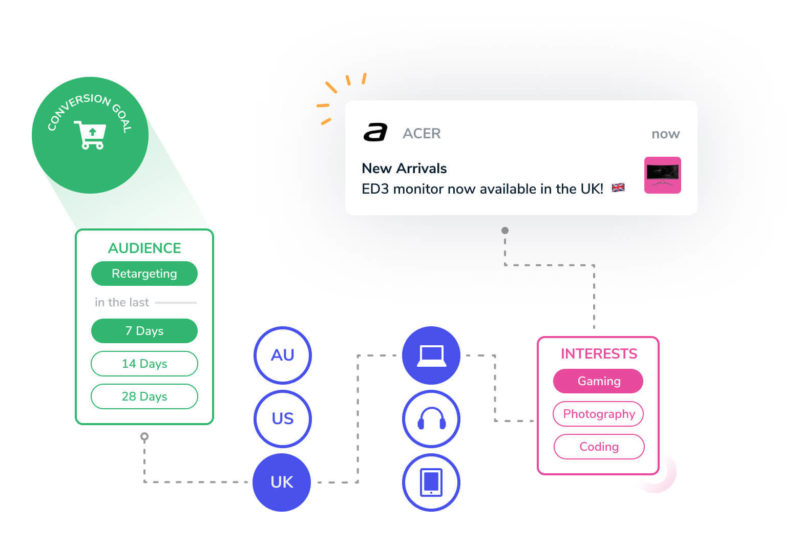 3. A/B testing improves CTR by 8%
Our advanced A/B testing feature is designed to help you optimize campaign performance by trying out different message variations on sample audience groups. Testable notification elements include title, subtitle, body copy, images, icons, badges, emojis, sounds, logos, launch URL, and CTAs. Our data shows that, on average, A/B testing leads to an eight percent improvement in click-through rate.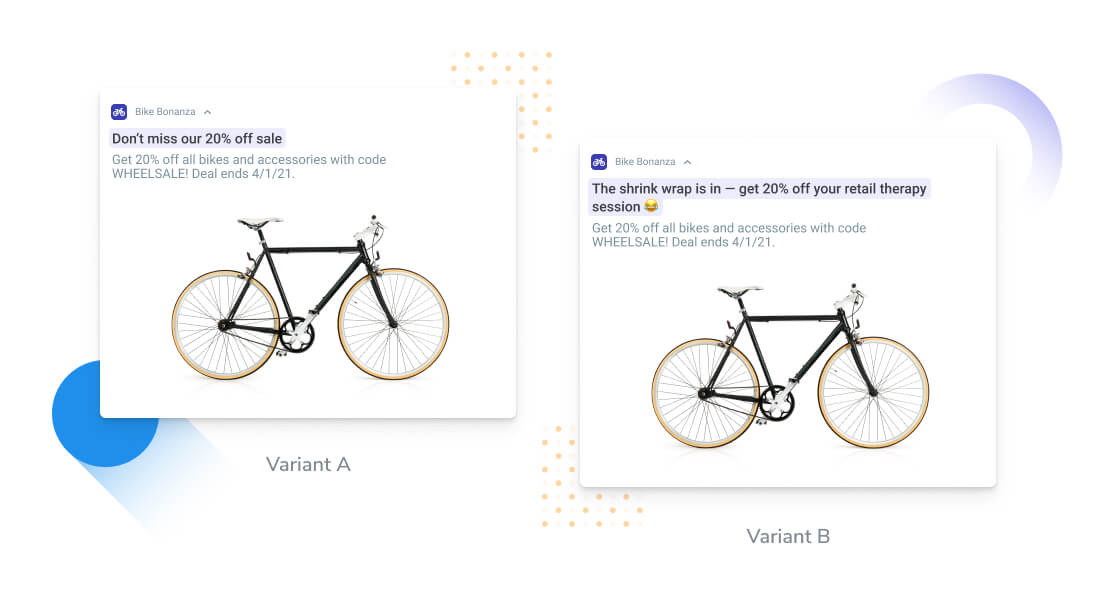 4. Notifications with images earn 60% higher CTR
There's truth to the old saying that a picture is worth a thousand words. Incorporating rich media elements such as images, emojis, and gifs into your messages can make them more appealing and provide your audience with helpful context more quickly than text alone. In our analysis of 90 billion push notifications, we discovered that notifications with images earned a 60 percent higher click-through rate than those without images.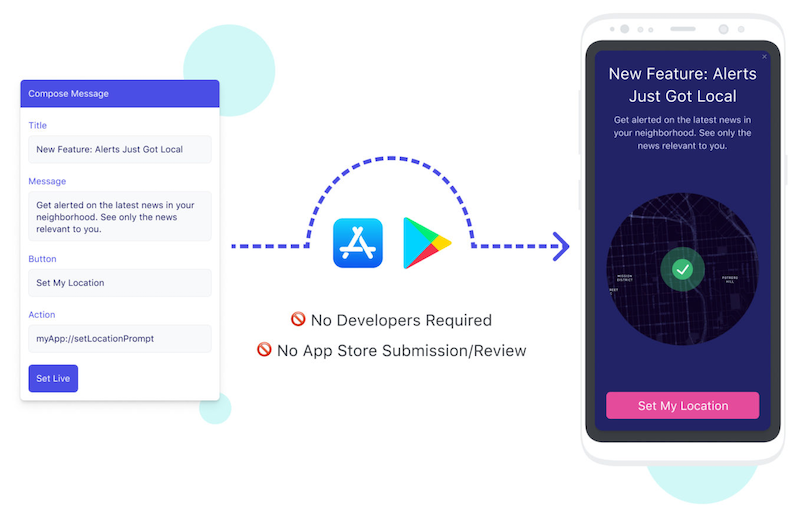 5.  In-app messages have 25 to 30 times higher CTR than push notifications
In-App Messages (also known as interstitials, banners, or pop-ups) appear within an app and can be used to provide helpful information, collect user feedback, onboard users, introduce new features, share promotions, and much more. Unlike push notifications, in-app messages don't require opt-in permission and can be viewed by your entire app audience. They're also highly customizable to your brand and can feature elements such as gifs, images, and buttons. According to our data, in-app messages earned 25 to 30 times higher click-through rates than push notifications.
Get More Valuable Insights
There are a variety of ways to use customer stats and insights to your advantage. Download a free copy of our 2022 State of Customer Messaging Report to uncover other key insights and industry trends to fuel business growth in 2023.
Get the Report