Consider this. You own an eCommerce website with a significant number of subscribers. You and your team have planned out multiple deals that will take effect throughout the month. You don't want to manually send push notifications informing your users the day the deals happen. So what do you turn to? The answer is automated messaging.
If you're not familiar with the term, automated messaging involves automatically sending or triggering notifications to individuals or groups with little or no manual intervention.
Message automation is critical as you're scaling your business, segmenting your user base, and communicating to these different subsets with the appropriate messaging. You can automate messages for any stage of the buyer journey, which means you have vast options for creative and strategic automations.
Below we've listed 3 reasons to automate your messages and how we can help you do so!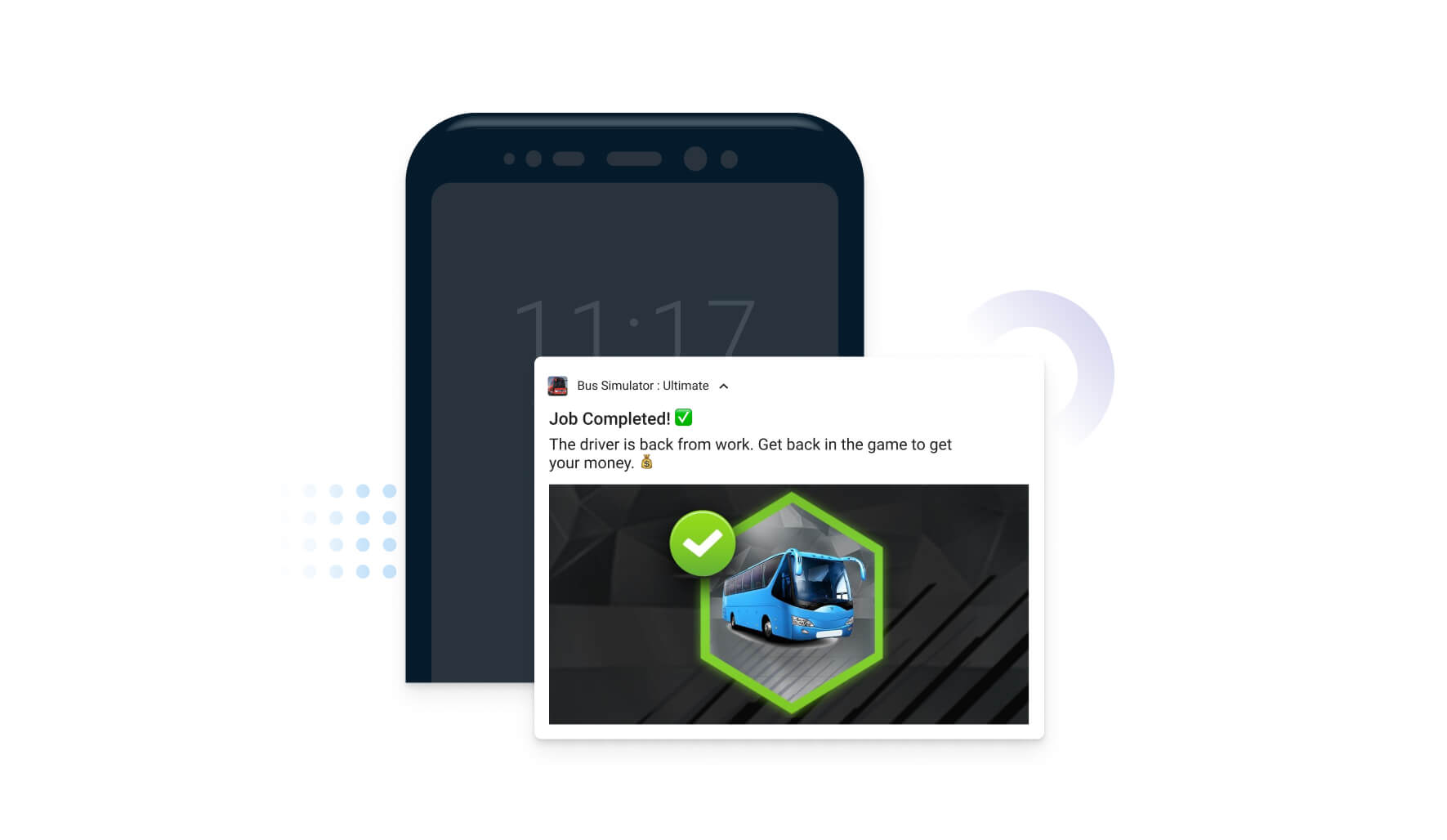 3 Reasons You Should Automate Your Push Notifications
1. Save Time and Effort
By automating your notifications, you'll be saving valuable time and resources you can allocate elsewhere. Manually crafting and sending notifications is a time-intensive and repetitive process, so it's all the more important to automate and save your team the extra headache. With automation, you can schedule notifications and move on to more important tasks.  All you have to do is double-check their status later on and make changes as needed.
2. Re-engage Inactive Users
Automated sequences can spur re-engagement. Leverage drip campaigns to bring users back to your app or website. Automating your re-engagement campaigns will help you smoothly draw users back into the funnel in moments they're likely to churn.
For example, you might craft a series of automated notifications to drive inactive users back to your app. You can set up a drip campaign to send one automated message after a day of inactivity, another message after 3 days of inactivity, another after seven days, and so on.
3. Boost Conversions Through Segmentation
Setting up automated messages for different user segments is a wise idea if conversions are a priority for you— which they should be. By automating messages for different user segments, you're delivering an enhanced user experience based on users' unique characteristics. Meeting users where they are in the buyer journey through strategic automation means your messages are more likely to resonate.
You can send automated messages to users in particular segments defined by behaviors, actions, activity level, and more. For example, you might automate a sequence of messages for users who have achieved certain milestones in your mobile game.
How Our Automated Messaging Campaigns Work
Our automated messaging incorporates a variety of time-saving features you can leverage as you're designing your campaigns.
Campaign Setup
Before you create a campaign, you'll need to prepare both your templates and your segments. You'll then want to assign a name to your campaign. Make sure it's something easily recognizable that will jog your memory.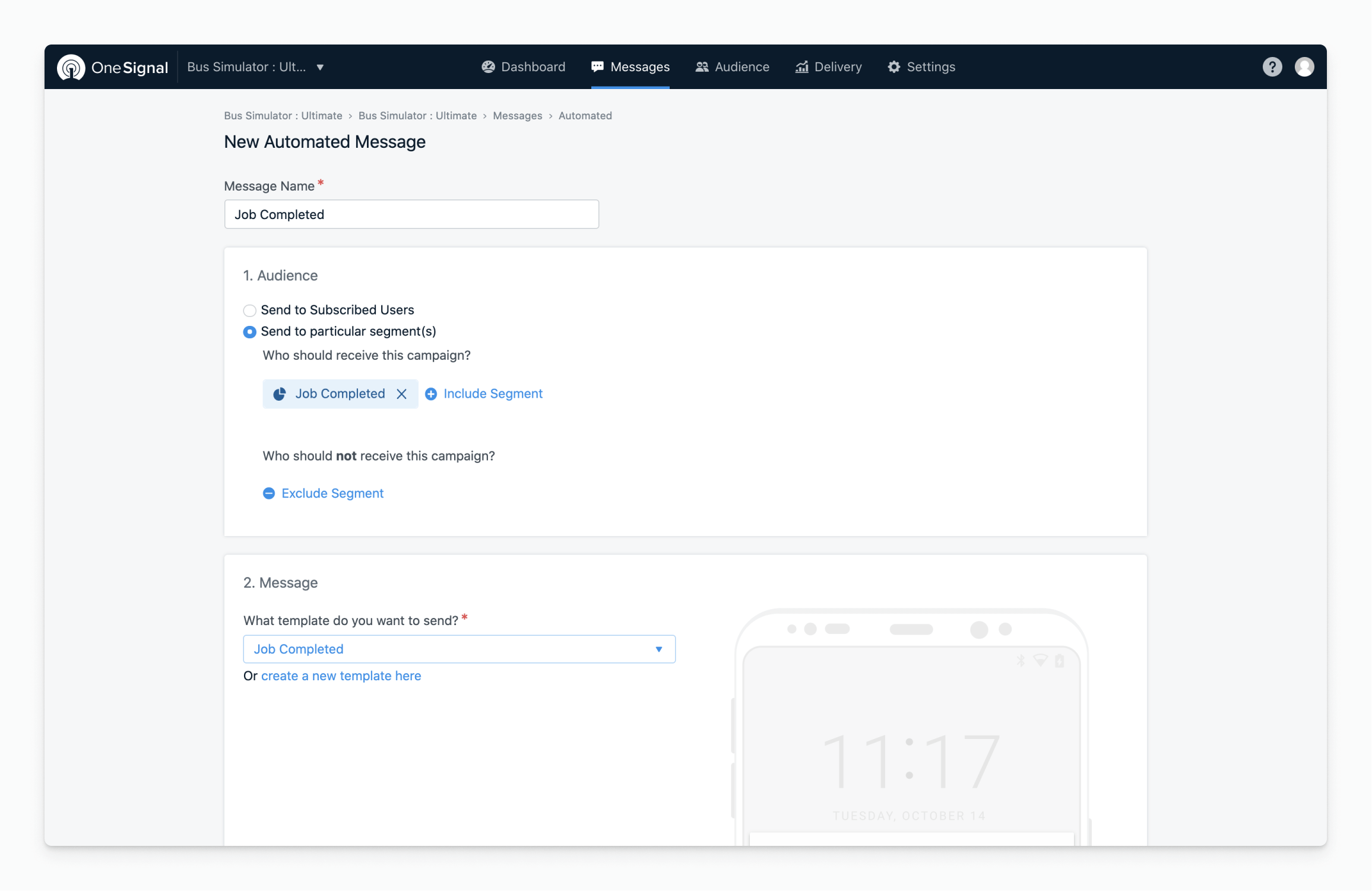 User Activity
Through our platform, automated messages are received only by app users who have been active within the last 3 months. If they've been inactive for longer than that, they'll be excluded from all automated notifications.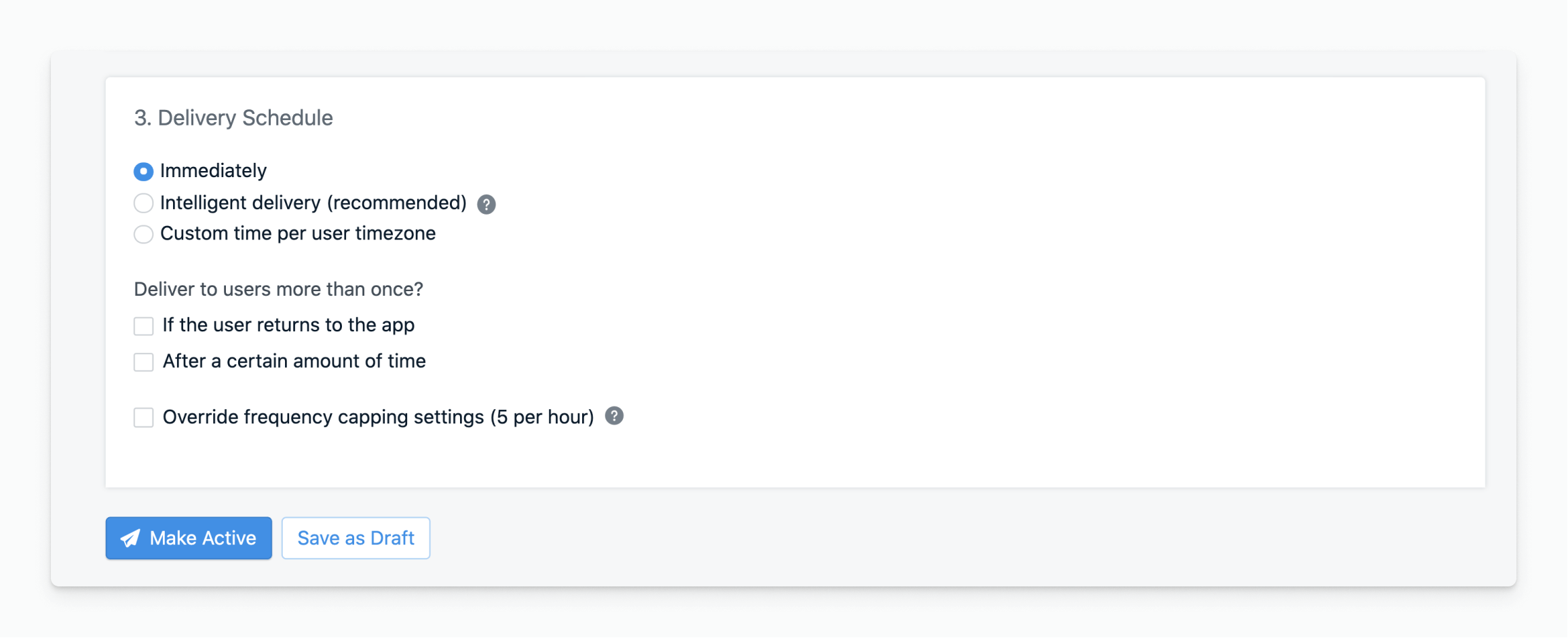 Batches
Automated messages are sent out to batches of 10,000 users. If you want to send to a total of 25,000 users, your automated messages will go out in three batches—the first two going out to 10,000 users each and the third batch delivering to the remaining 5,000 users.
Get Started with OneSignal
OneSignal is designed to help you send notifications and seamlessly manage your user communication across every channel, including mobile push notifications, web push notifications, bulk SMS, in-app messaging, and email. Our platform is quick to set up and makes it easy to customize and automate your messaging strategy without doing any development work. If you don't have a OneSignal account, you can create one for free and start sending push notifications to your users today. Don't take our word for it — simply sign up and see for yourself!
Create a Free Account