Within the first month of switching from Pushowl to OneSignal, MuteSix generated a 182% increase in total revenue for e-commerce platform Inspire Uplift.
As a full-funnel digital marketing agency, MuteSix provides creative marketing strategies and data-driven solutions to help online brands such as Inspire Uplift grow. After running into critical errors with their earlier push provider, MuteSix began looking for a proper customer engagement solution that would not only support its Magento platform integration but also offer best-of-breed push features to address abandoned cart recovery.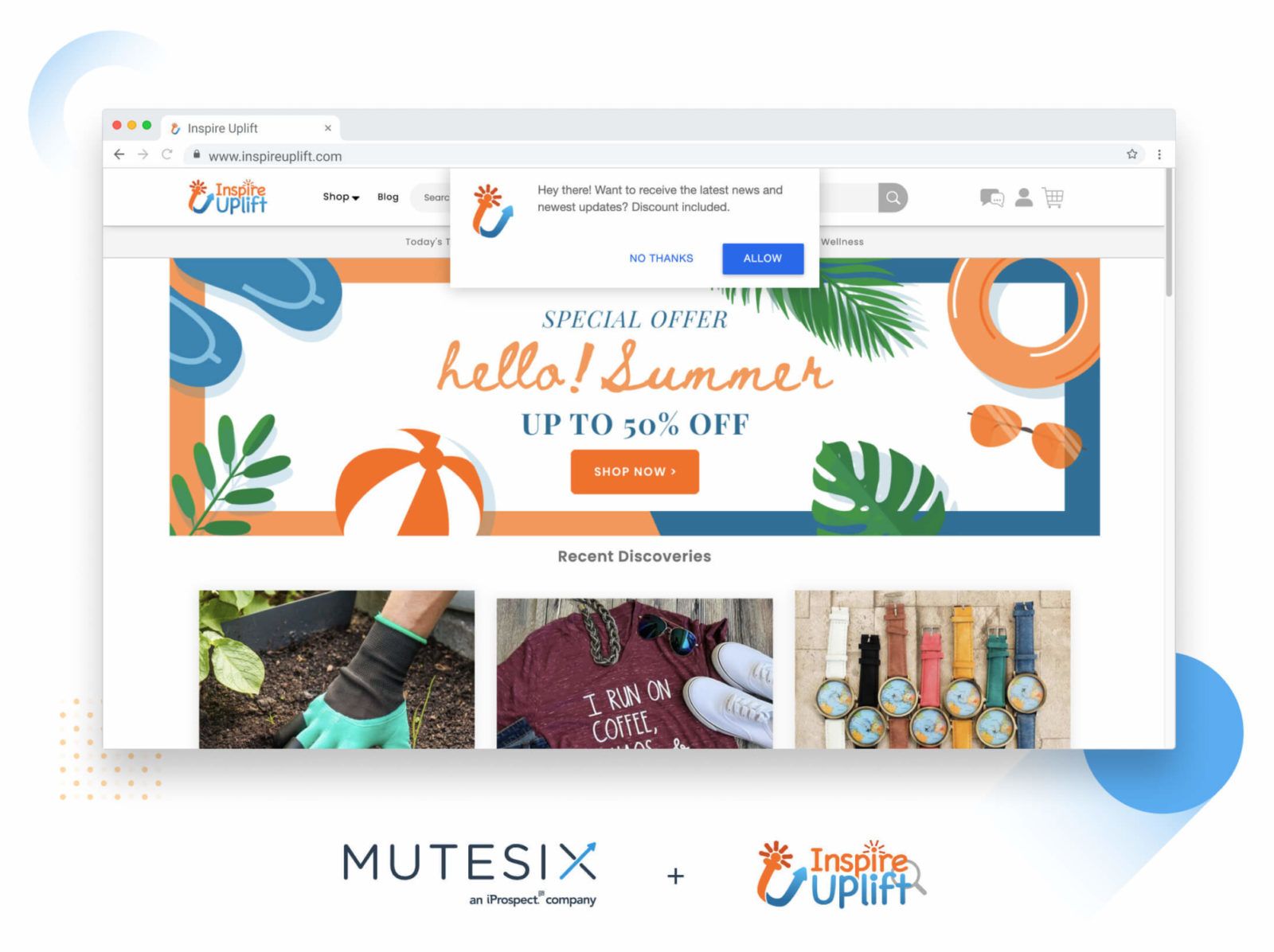 With OneSignal, 10% of Inspire Uplift's entire Web Push revenue now comes from the automation of Abandoned Cart notifications. On top of an immediate 6% increase in sales conversions, Inspire Uplift's conversion rates surged over 207% by leveraging cart abandonment notifications as a main revenue driver.
OneSignal's most recent Shopify app allows online stores to re-engage visitors and maximize sales with cart abandonment notifications.

OneSignal plays a crucial role in Inspire Uplift's overall retention strategy. We love that we are able to build highly tailored segments and automations based on user experience. This allows us to tackle our biggest challenges like Cart Abandonment tactically and efficiently. -YJ Suk, Marketing Manager
Read more about how MuteSix and Inspire Uplift produced astounding results here