OneSignal becomes the only Unity Verified Solution Partner in the messaging space
Some of the greatest software companies have been started by developers looking to solve their own problems while pursuing another venture. Ten years ago, OneSignal followed a similar path. We started off as a mobile game studio called Hiptic Games and when we needed a way to message our players, we built one. Since then, we've evolved into a best-of-breed customer messaging platform that helps businesses across all verticals engage with their customers through web and mobile push notifications, in-app messages, email, and SMS. OneSignal was built by gamers for gamers, and they've remained a top priority for us throughout our evolution.
It's exciting to see our founding story come full circle with the launch of our Unity partnership. OneSignal is the first messaging partner that has been invited to participate in Unity's Verified Solution Partner Program. As a Verified Solutions Partner, we went through rigorous Unity testing to become their trusted messaging platform. Unity developers can now seamlessly implement OneSignal through the Unity Asset Store without additional customization or code needed.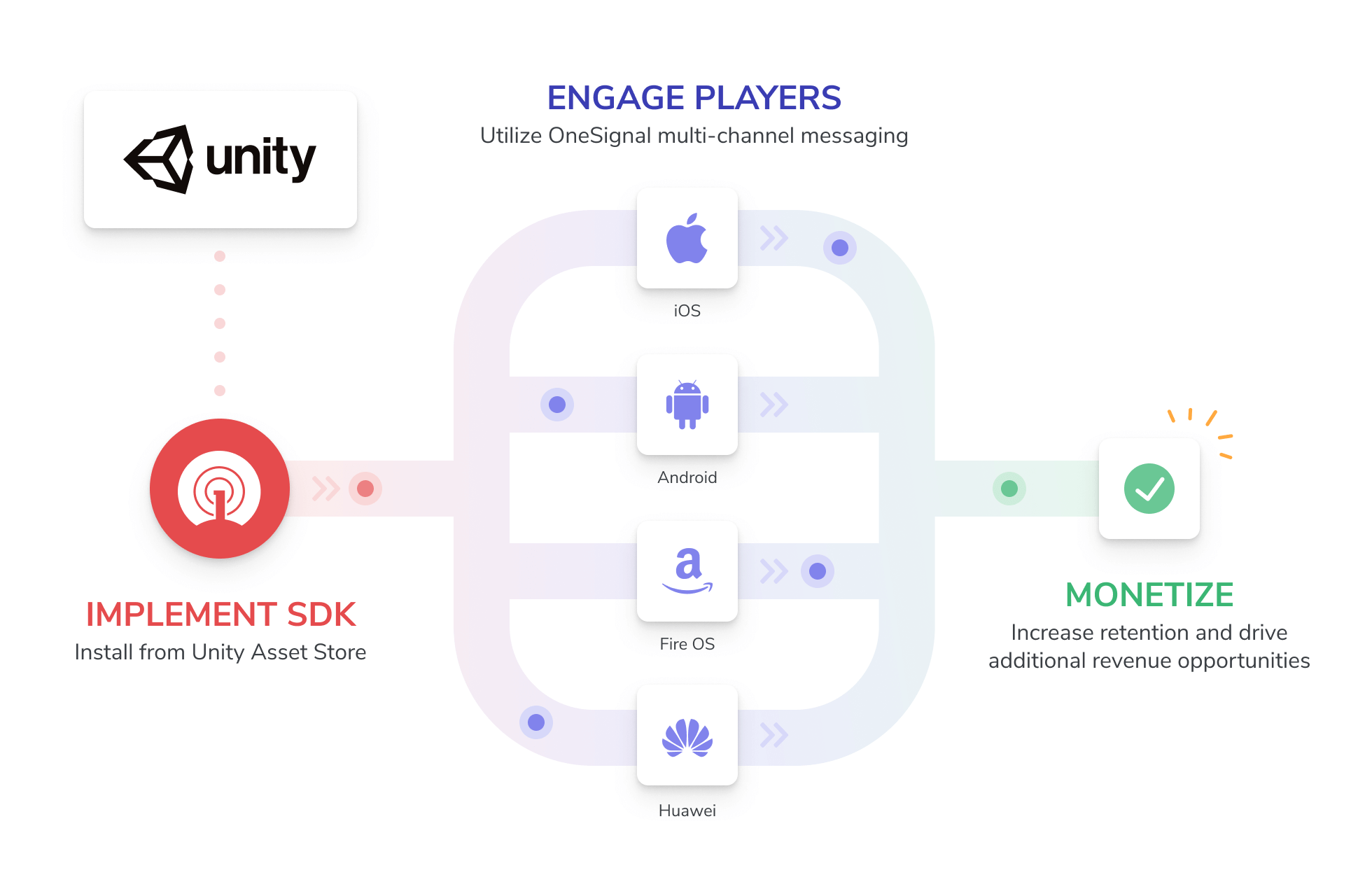 Use the Most Widely Trusted Unity Messaging Product
OneSignal is already used by over 30,000 Unity apps in more than 150 countries around the world. Gaming companies can leverage modern messaging capabilities and personalization methods through push notifications, in-app messages, email, and SMS. By improving engagement and bringing players back to games more frequently, OneSignal can help developers increase retention and drive additional revenue opportunities for the Unity community.
Drive Engagement through Message Personalization & Segmentation
Game studios can design customer user journeys and personalize messages by leveraging Data Tags like upcoming level or lesson names, and points earned or words learned. By building a cross-channel strategy, you can send push notifications for timely in-game events, trigger emails when friends send virtual gifts, or promote related games or content to your most active users via in-app message. Learn how Unity customers like LBC Studios use OneSignal to enhance their engagement rates.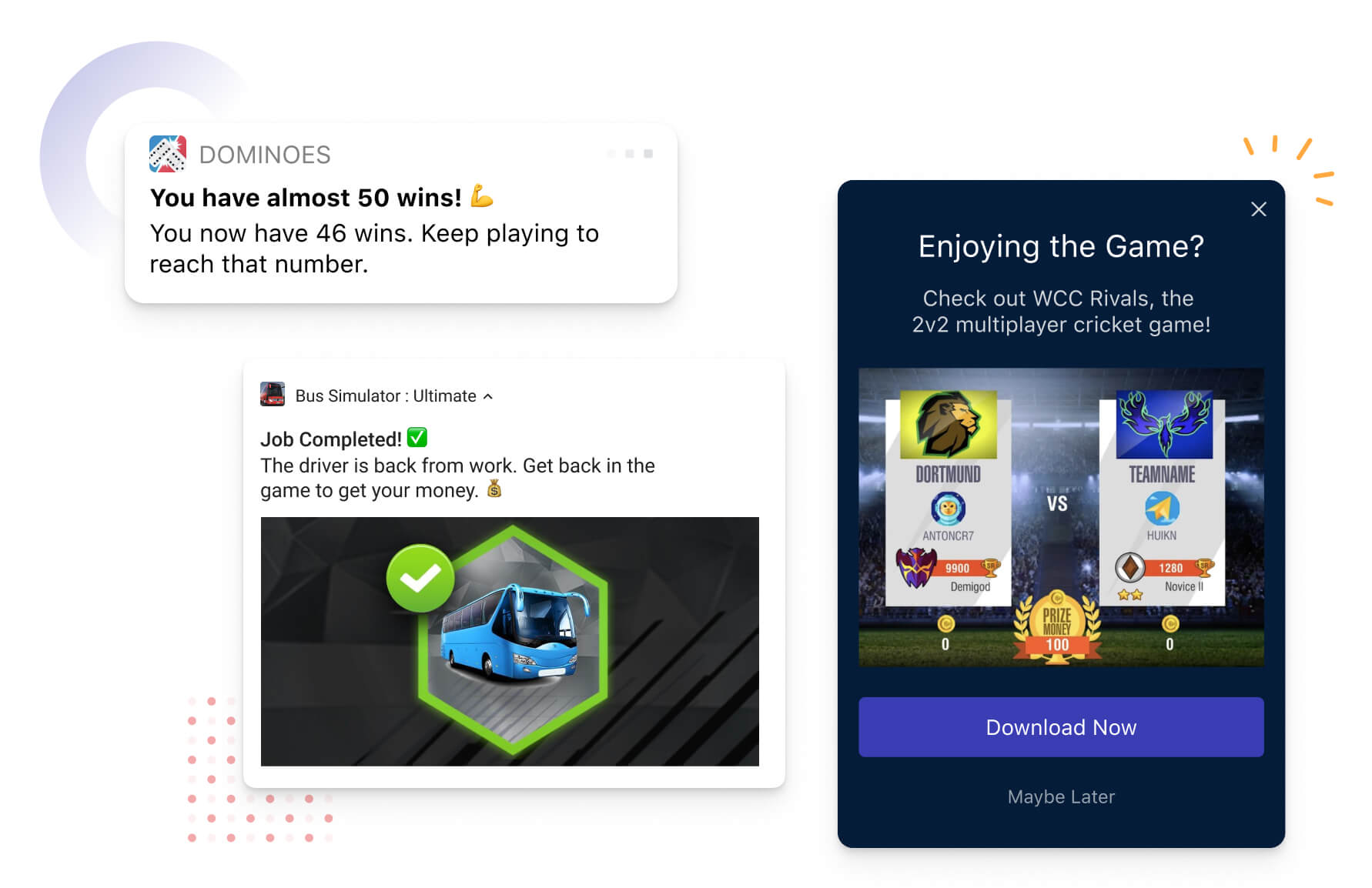 Get Peace of Mind with OneSignal's Best-in-Class Scale, Speed & Reliability
OneSignal messages never get stuck in a queue or send slowly. Our platform has the highest messaging throughput in the industry and can support customers as large as 100M MAUs. We provide first-class support for all popular messaging channels and devices including iOS, Android, Huawei, Amazon Fire, as well as SMS with MMS support, and rich email delivery. And as a Unity Verified Solution Partner, our platform has been vetted and validated by the best in gaming to guarantee a seamless experience for Unity customers.
To get started, make sure you've created a OneSignal account and then download our Unity SDK directly from the Unity Asset Store.
Get Started for Free