OneSignal is excited to add SMS (Short Message Service) to our messaging suite. SMS is a powerful re-engagement channel and has among the highest open and engagement rates of all messaging channels. SMS joins OneSignal's industry-leading push notifications and in-app messages as well as email so you can solve your messaging needs with one powerful platform.
Benefits of Using SMS
There's no question about it, we are very tied to our phones - the average user checks their phone 85 times per day. One of the reasons why SMS is so effective is because delivery is immediate and consumption is extremely quick - in fact, 97% of texts are read within 15 minutes. SMS provides clear benefits:
Direct line to your engaged customers. Users who opt in and give you their phone number are showing a lot of interest in your brand. Since you're sending texts along with their friends and family, make sure your texts add value.
Increase sales. SMS coupons have been proven to be very effective in driving sales and revenue. Customers redeem texted coupons 10 times more than other coupons. 25% redeem SMS coupons within 3 days, and 60% redeem within a week.
Drive in-person visits. Bridge the gap between online and offline by sending your customers an offer to be redeemed at your location or inviting them to an event and get them in the door.
Engage new audiences. Communicate with people who want to hear from you but haven't been able to. SMS reaches people on their phones when you don't have an app, when your customers haven't downloaded your app, and when your customers don't have a smartphone (55% of the world's population).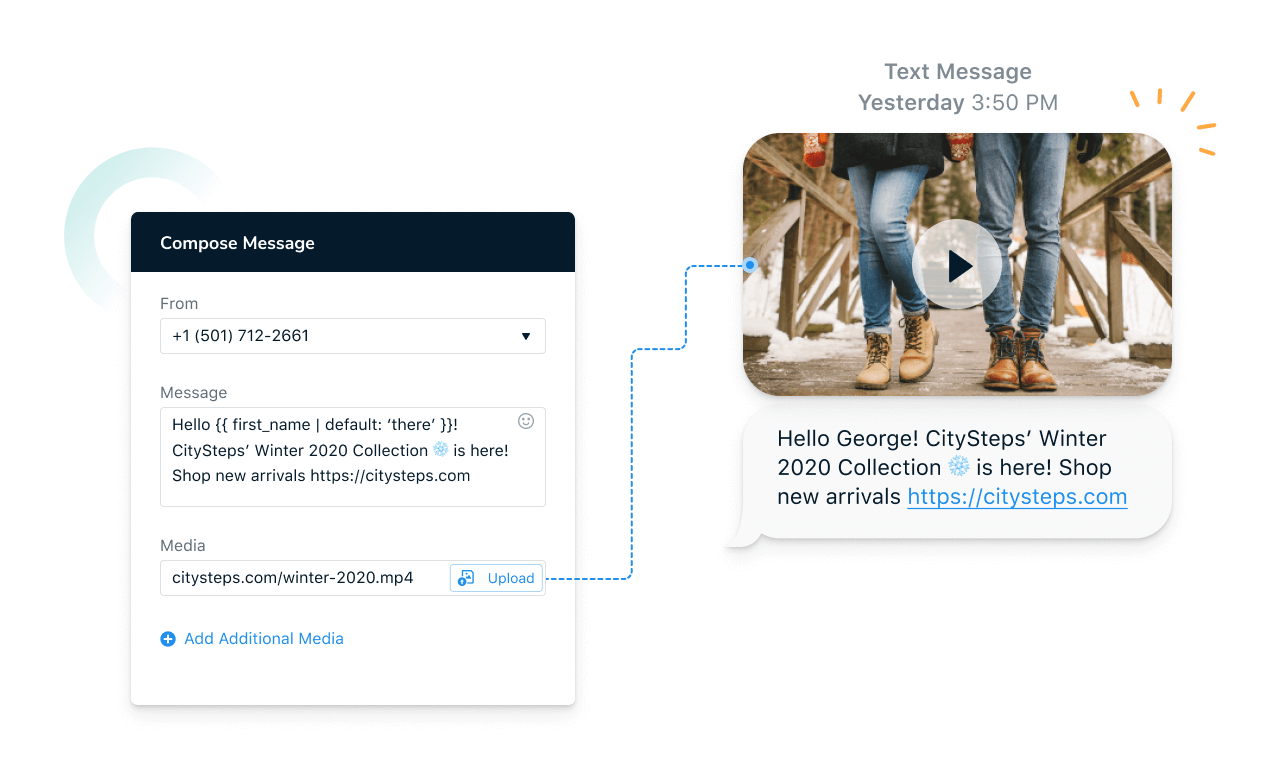 Use OneSignal for Effective SMS
It's easy to send relevant, targeted texts with OneSignal. You can add emojis, images, audio, and video for MMS (Multimedia Messaging Service) to make your messages visually compelling and increase engagement, all with no code. With OneSignal's integrated platform, access all your data in one place to personalize your messaging and increase engagement.
Set up smart campaigns with OneSignal's powerful segmentation, which ensures your message is targeted to the right people. When customers interact with your texts, they can be deeplinked directly to a desired landing page or your mobile app for a seamless experience. OneSignal enables you text to your users across the world to convert prospects, drive more purchases, and increase brand loyalty.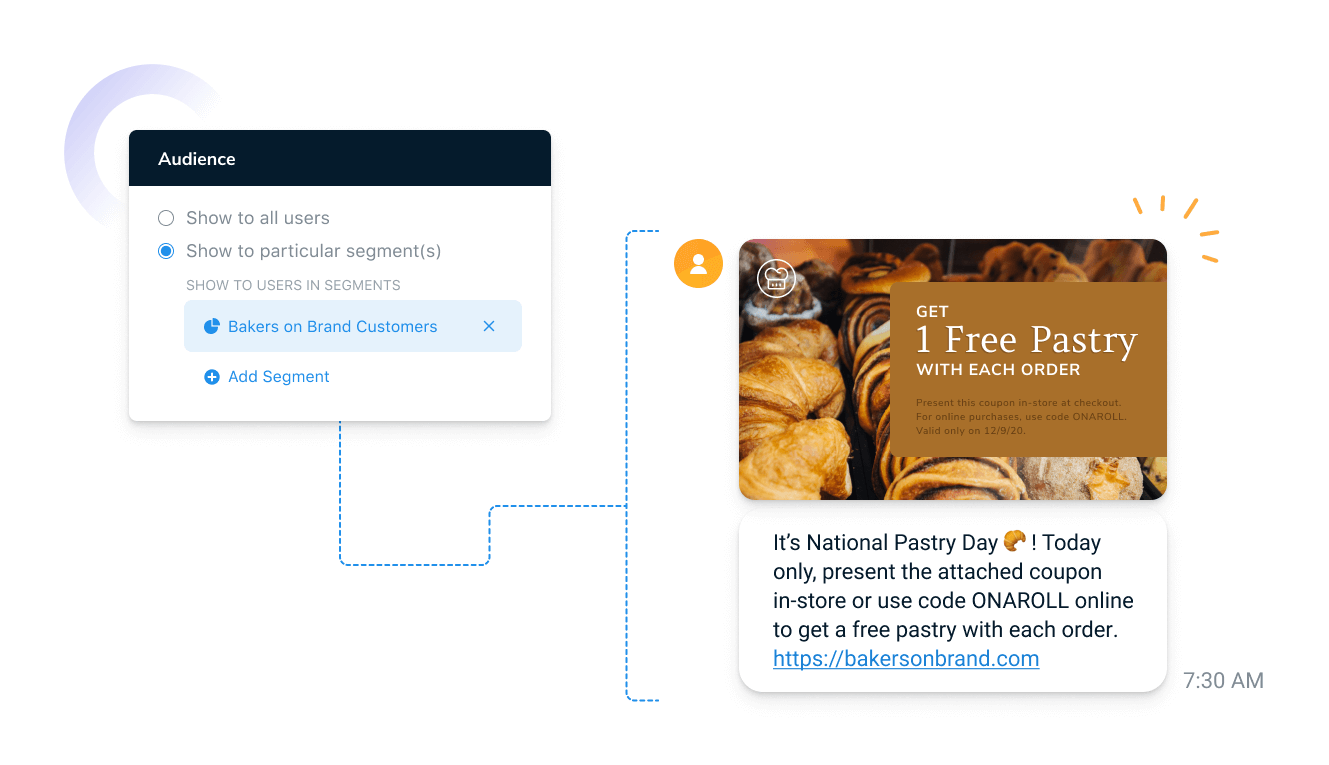 SMS Use Cases and Examples
SMS messaging is an effective way to connect with your consumers in a mobile-first way. Example use cases include:
| Use Case | Example |
| --- | --- |
| Welcome / onboard | Company welcoming new customers |
| Offer discounts | E-commerce retailer offering a coupon for 20% off |
| Promote sales | Shopify store promoting Black Friday/Cyber Monday deals |
| Drive in-person visits | Restaurant offering a free drink or appetizer with visit |
| Announce new products | Fashion designer launching a new spring collection |
| Send reminders and updates | Wellness company sharing an inspiration quote |
| Re-engage inactive users | Gaming company offering bonus coins or a free life |
| Promote a contest or giveaway | Hotel offering a free weekend booking |
| Fundraise | Nonprofit organization collecting donations after a natural disaster |
| Encourage civic activity | Club organizing a demonstration |
Send personalized, automated, and optimized messaging at scale across mobile push, web push, in-app, email, and now, SMS. OneSignal is the centralized customer engagement platform for your communication needs. Interested in adding SMS? Create a free OneSignal account and take advantage of our SMS introductory trial.
Learn More about SMS Messaging Strategy
SMS is well-suited to both transactional and marketing messages and can provide unique benefits when used alongside other messaging channels. As you build out your SMS campaigns, knowing what messaging strategies work well in different contexts and industries can help you outperform your competition. Download our free SMS eBook to learn fundamental SMS messaging strategies, use cases, best practices, and insider tips for leveraging SMS across industries.