When choosing between providers for push notifications, mobile application developers often end up evaluating Firebase Notifications and OneSignal, two of the best push notification platforms on the market.
Both can be free to use, but there are still big differences between the platforms that should be addressed, and neither solution is truly free beyond certain thresholds.  
Let's start with cost. Firebase is not truly free since many of the advanced features that you'll need to get value with Firebase require payment. Firebase notifications are a driver to use Google Cloud - Firebase allows free messaging, but monetizes in other ways that are aligned with the needs of a growing mobile app, primarily around data storage (Realtime Database, Storage, Hosting), data access (Cloud Firestore, Cloud Functions), and other services.
OneSignal is an independent offering that for the basic mobile push notification service is free and trusted by more than 800,000 developers and marketers. However, if you want advanced features such as more than 6 segments, more than 10 data tags, or user permissions, you will need a paid plan. Similar to Firebase, once you pay, you unlock powerful advanced features.  With OneSignal that includes in-app messaging, advanced analytics and unlimited data storage and usage.  
Let's get into the comparison between the two services.  
Firebase Cloud Messaging and OneSignal
Firebase Cloud Messaging relies on Firebase Notifications to provide marketing or analytic capabilities. FCM does not include these features and even with Firebase Notifications integrated, there is no API to send to a segment through FCM or Firebase Notifications.
While Firebase does allow for users to configure values their apps can use (like remotely turning on/off features), FCM's API still lacks many important features like segment targeting, analytics, user export, and scheduling. While Firebase has some filters that don't require tags, Firebase customers can find themselves manually placing users into topics in order to send personalized notifications to large audiences.
Support for Firebase Cloud Messaging is mainly done on a public forum, and while email support is available, it's limited to only 10 total troubleshooting requests.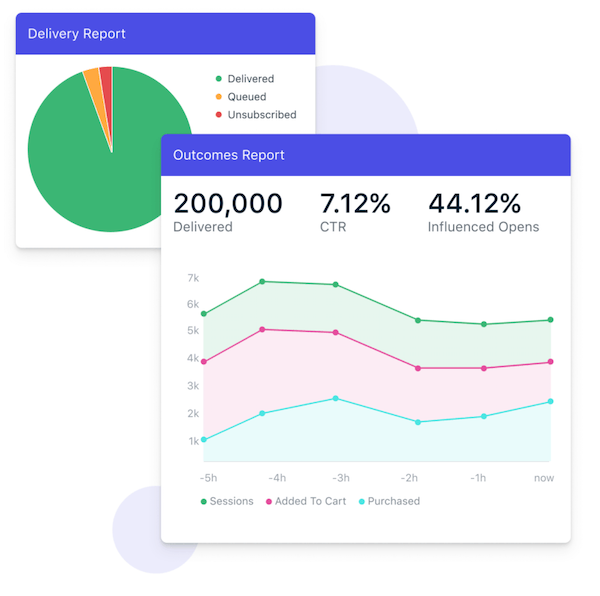 OneSignal allows for users to access tools for their marketing and analytics all on one platform. With Outcomes, OneSignal users will be able to track and analyze the results of their notifications more accurately than ever before. We also provide an API that allows our users to send messages to their segments easily.
Our robust API includes segmentation, targeting, user exports, and the ability to schedule notifications. Users don't have to be manually placed into topics and OneSignal customers can easily send notifications to the segmented audiences of their choosing.
OneSignal also provides dedicated support, in fact, it's one of the aspects of our service that we pride ourselves on. We have a support team ready to help our users through any problems they might run into.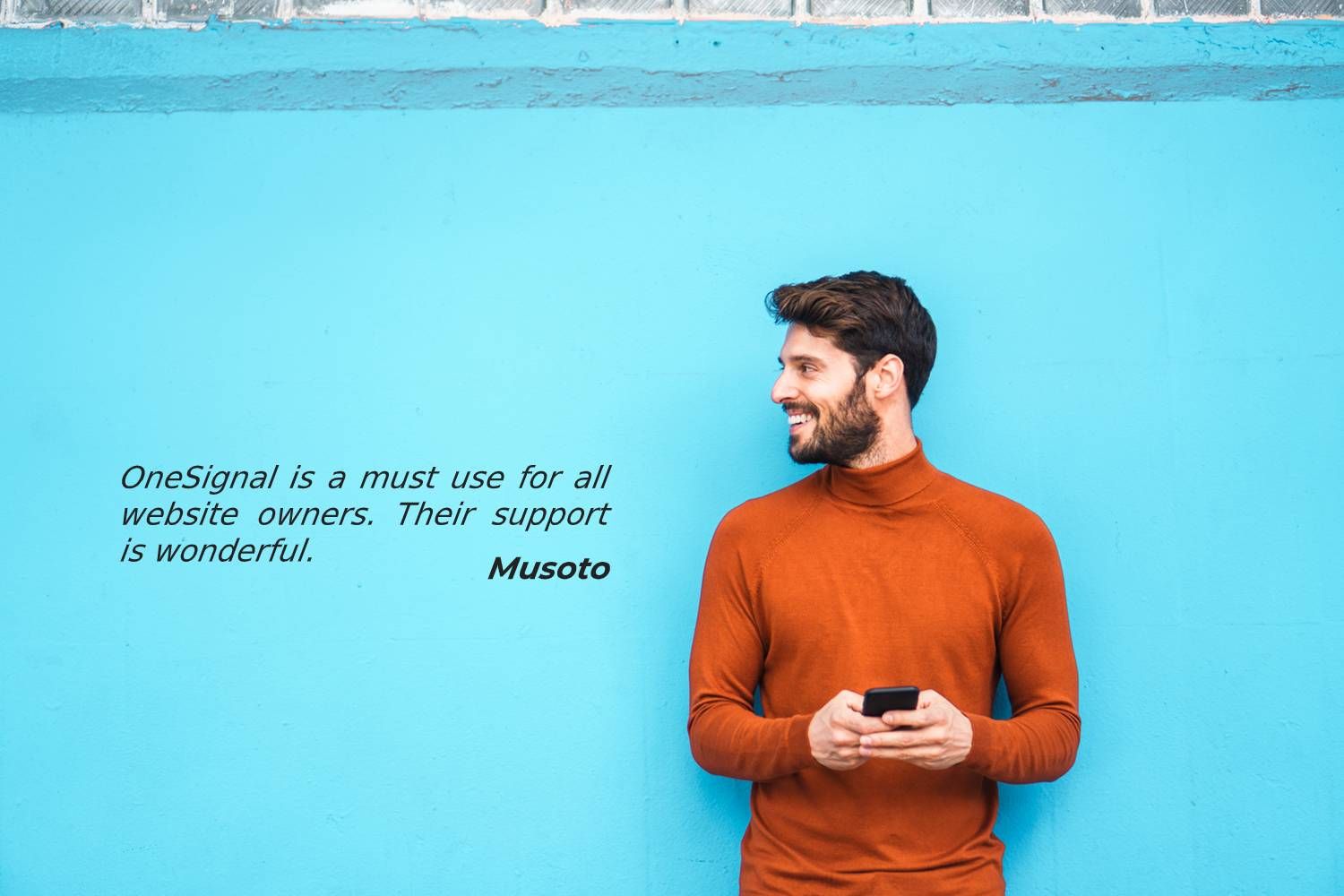 Firebase Weaknesses:
Firebase schedules notifications by sending a silent background notification to devices and then scheduling a local notification to be displayed in the future. This can cause an issue where scheduled messages in Firebase Notifications will not appear on iOS devices if the app has been closed from the task switcher on iOS or force closed on Android.
Firebase Notifications has no API. Instead, you must use the API provided by Firebase Cloud Messaging. You can compare this with OneSignal's API that supports all the same targeting criteria and analytics as OneSignal's dashboard.
Notifications delivered through the FCM API directly have no conversion tracking, whereas those sent through OneSignal are fully tracked and exportable.
Lack of Global Platform Support
Firebase Notifications does not work in China due to Google being blocked. Firebase Notifications also does not support Amazon Kindle Fire, Windows, or Mac OS notifications. OneSignal is used throughout the world and we support almost all platforms.
What about In-App Messaging?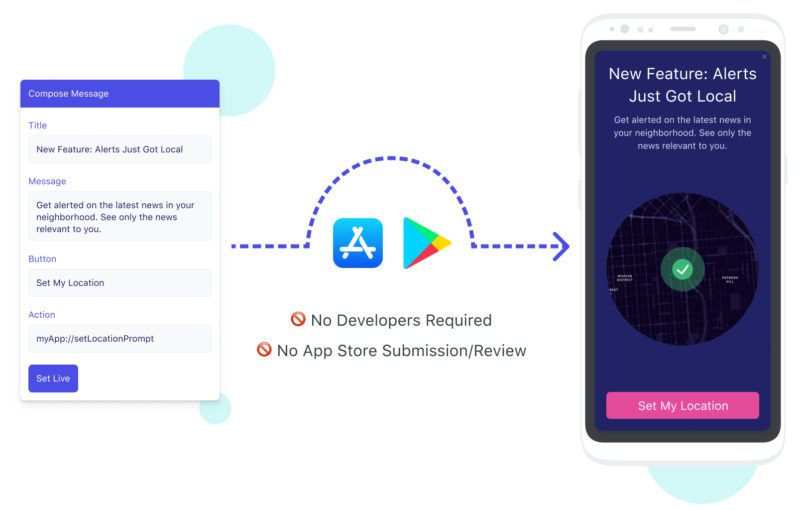 Both OneSignal and Firebase offer In-App Messaging, but what makes OneSignal's offering different?
Adjust timing - Have an in-app message appear on the screen and then set it to automatically dismiss itself. OneSignal's in-app messaging can make in-app messages less intrusive for your users and great for notifying them of breaking news or quick account updates.
Easy on-device preview - See your in-app message, on any supported device with just a few clicks to double-check it's perfect before you send it out. OneSignal even sends a notification to your phone so you don't have to open the app to see it.
Flexible styling - OneSignal has a variety of formatting options and allows you to specify size and alignment for each component. This is integral for those designing intricate in-app messages.
More visual, more easily - Want to include images or GIFs in your in-app message? With OneSignal you won't need to point to a URL. You can easily drag + drop images in, find an image from the web, and crop it to make it perfect. There's also no need to worry about image hosting.
Powerful triggers - Use OneSignal's segments to define who will see your message, or even adjust your message's behavior. With OneSignal you can specify how long an in-app message will wait before appearing. You can also have a user action trigger a message to be sent as well. OneSignal can even specify the amount of time between when messages are shown to users so you don't accidentally overwhelm them with multiple campaigns at once.
Customizable actions - Specify what you want to happen when users click your In-App message.  Dismiss a behavior or fire an ActionID that your app can work with. OneSignal makes it easier to customize the experience of your app.
Firebase and OneSignal both provide a great free product for users looking to get started. If you're already using Google Cloud, BigQuery, and other premium paid Google solutions, FCM and Firebase Notifications specifically are a great notification solution.  
However, if you need more advanced functionality with push notifications, more robust in-app messaging, and a dedicated support team, go with OneSignal.