In today's noisy digital environment, a message from your app can appear to users like a soft whisper in a loud concert hall. Recapturing your subscribers' attention can be frustrating.
Turn up the volume of your message by sending the most hard hitting and relevant push notifications for re-engagement.  
Making re-engagement a priority is critical regardless of your vertical and monetization model. With 2 million new apps and games released in 2021 alone, your app risks being forgotten in the greater app ecosystem.
One in five users will abandon your app after a single use, and the greatest drop-offs in user retention occur in the first week of use.
Understanding how to message lapsed users to bring them back and re-excite them about your offerings can be tricky.
You'll want to stack the odds in your favor by re-engaging users with the most compelling and strategic push notification content. Let's get into some examples to shed light on the topic.
1. Build Sensory Anticipation
This abandoned cart notification offers some subtle genius when it comes to sensory marketing.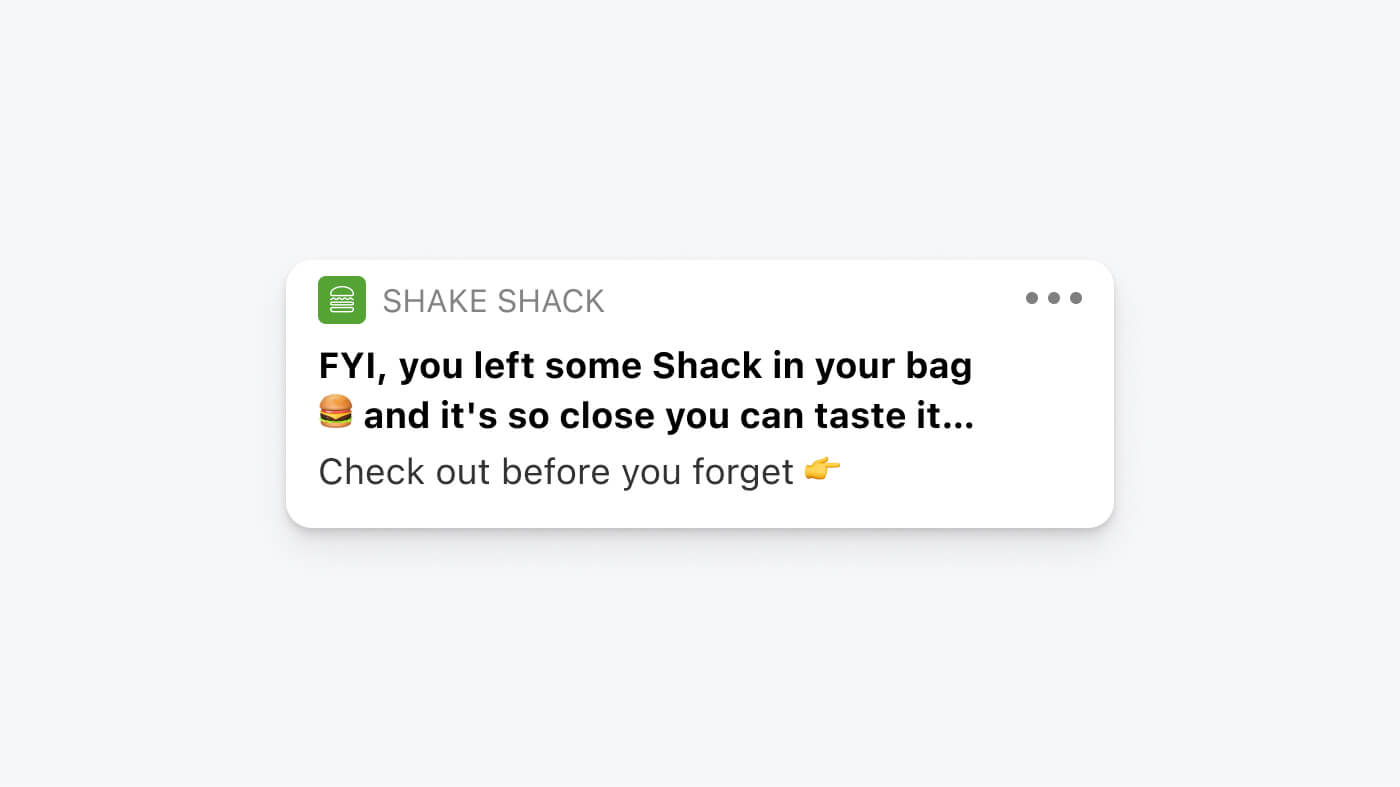 Humans are animals who fundamentally live through our five senses. Our brains are hardwired to make sense of the world through sight, smell, taste, and touch. Studies in marketing psychology reveal the power of associating your brand communications with something sensory to deliver brand experiences that resonate. For a food app like Shake Shack, triggering a sensory reaction with a message that entices the user by evoking their sense of taste helps trigger this primal reaction. Not only that, but this notification also teases the user by creating a sense of anticipation with the phrase "it's so close you can almost taste it" making them yearn for the experience they're missing if they were to purchase the product they've abandoned. Get your users drooling by including sensory imagery and making it that much more desirable for them to reengage.

2. Onboard Users Effortlessly
Your users are at high risk of churning after their first session. When the gap between a user's first and second session in your app approaches 7 days, there's a 60 percent chance they will never return. That's why reengaging users with an onboarding push like this one can make all the difference. This onboarding notification promises a seamless learning curve for users. The notification states "in two minutes we'll show you how to use it" and then provides a link to an instructional video. Recapture users at this critical falloff point and improve long-term retention with successful onboarding.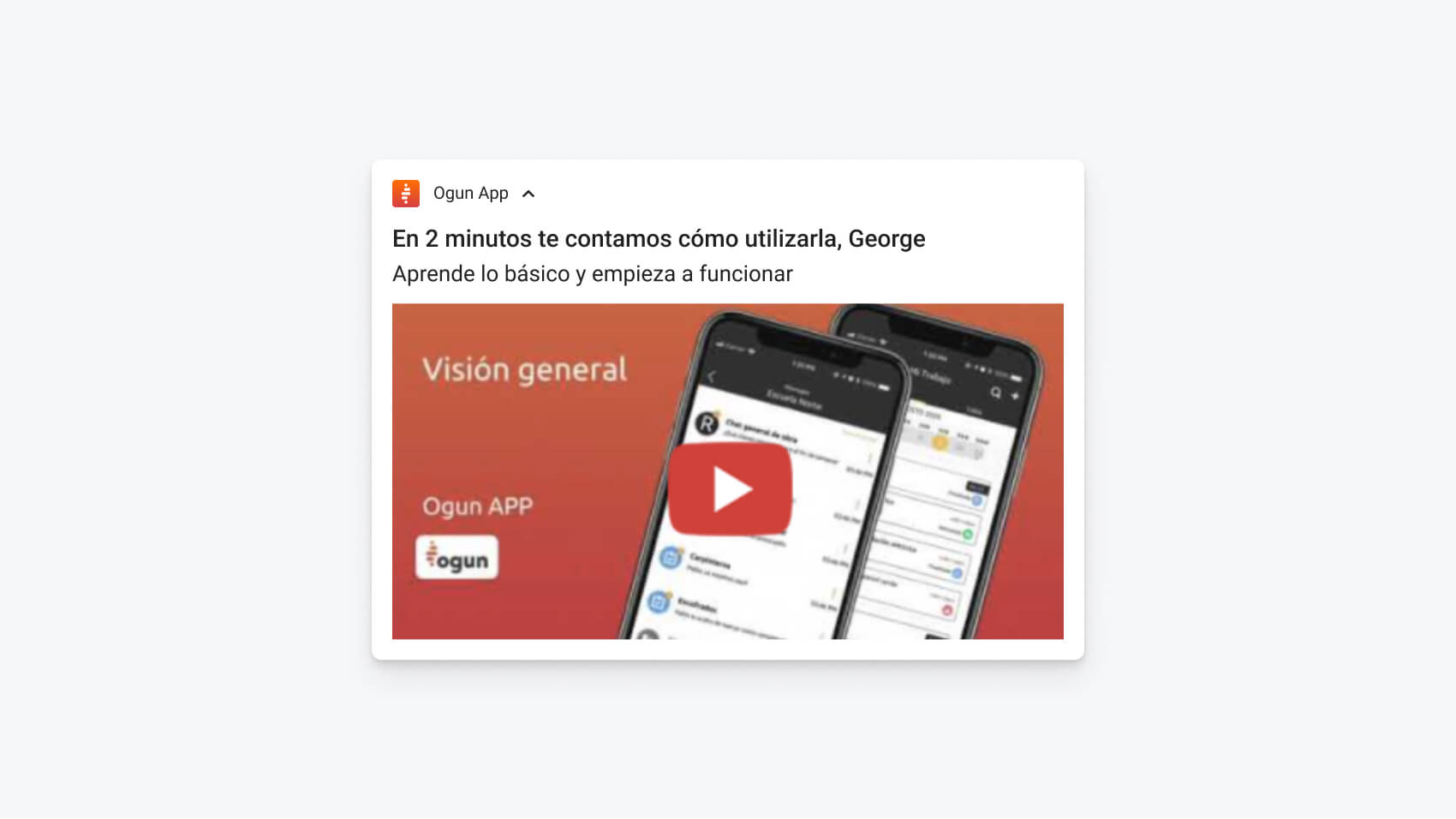 3. Plug Updates
Shell Shockers sends this upbeat, enthusiastic feature update to keep users coming back, guns blazing to their web-based shooter game. Feature updates are an excellent way to spice up the user experience, especially for a fast-paced, real-time gaming experience like the one Shellshockers delivers. Announcing features and updates shows your users that you're constantly evolving and improving your product and prioritizing their requests. Reengaging users with a shiny new update also helps them more easily adjust to the new functionality.  In this case, you'll notice that the notification style appeals to this app's target audience, which is composed heavily of Gen Z males.  The emojis are fun and silly and the copy includes classic urgency buzzwords "Faster" and "free" which are known to trigger users' interest.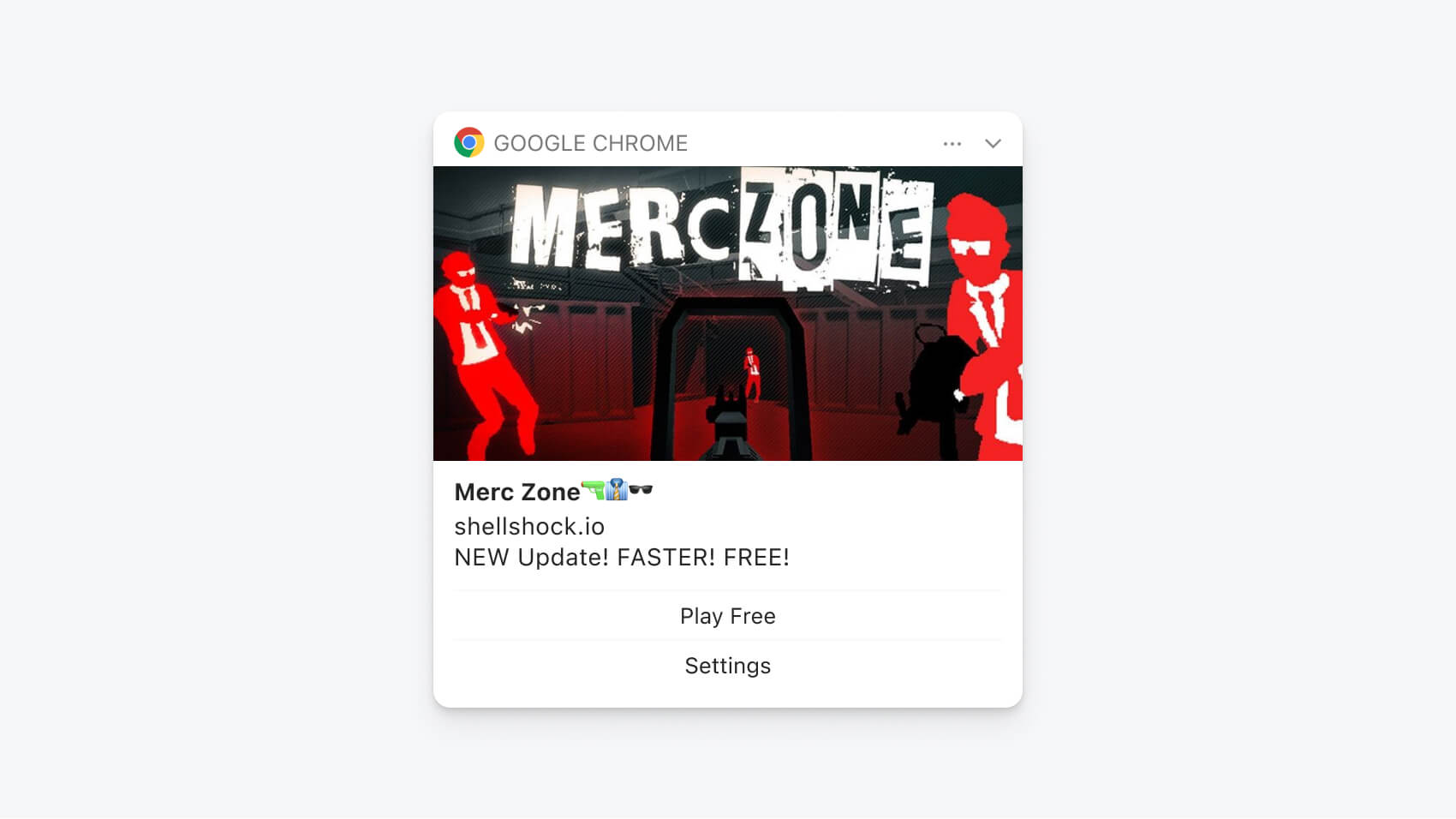 4. Put Functionality First
When it comes down to it, user engagement hinges on how well your app serves its purpose. How easy is it for users to learn and leverage your core offering? That's why a re-engagement notification like this one from cancer treatment app Project Ronin provides important learning for app marketers across the board. No matter how simple it seems, designing your communications to seamlessly connect users to the value your app provides can be the key to re-engagement.
In this case, a user's engagement patterns can make a difference in their quality of care. The notification copy is straightforward but urgent. It conveys a clear call-to-action and fits with the brand's tone. Since Project Ronin is a health app, humor and creativity aren't top priorities — usability is.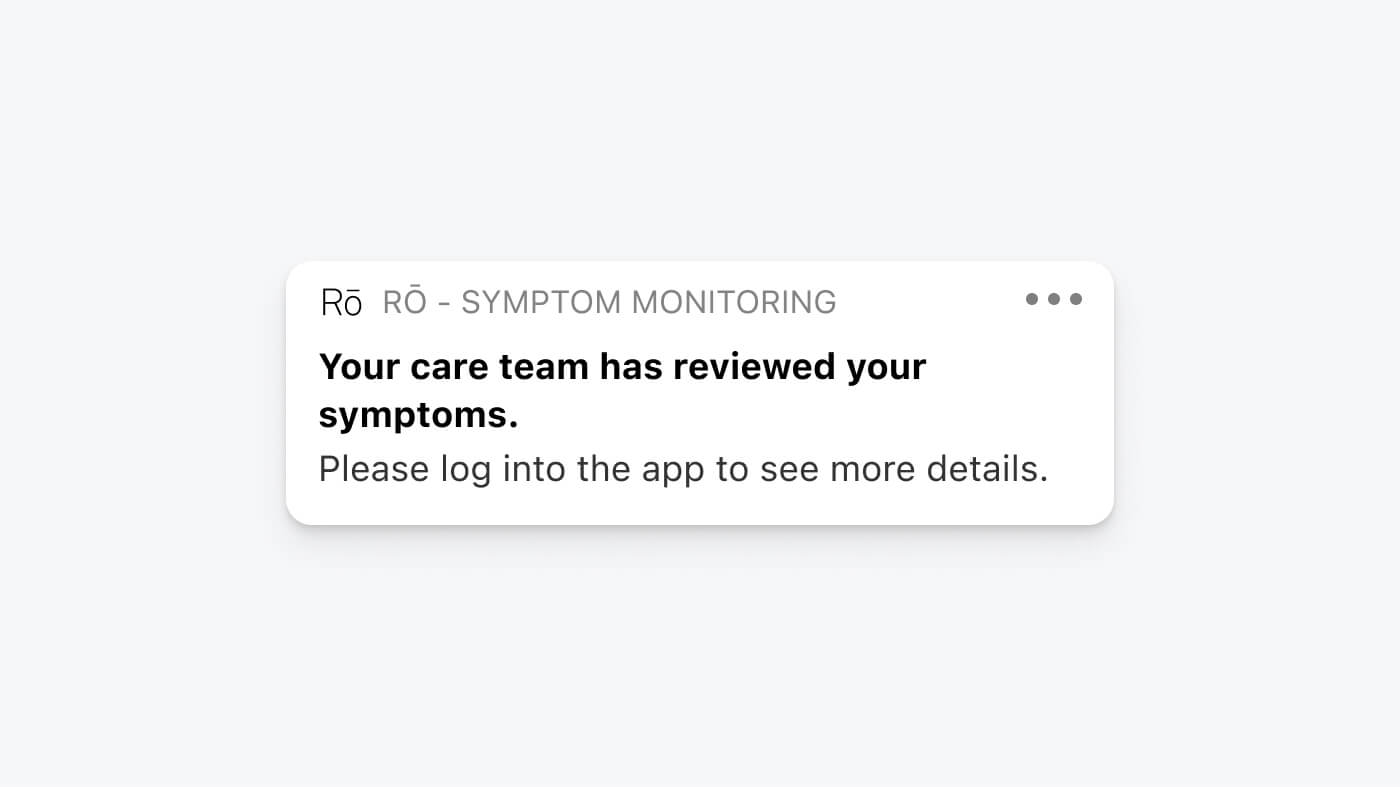 5. Boosting Behaviorally targeted sales
This retargeting notification speaks to specific subset of users who've shown heavy engagement patterns in the past. As the app connects clothing resellers with buyers, reengaging prior sellers is important for boosting long-term retention and conversions. This specific deal is targeted to a segment of vendors who've participated in over thirty sessions, but who haven't accessed the platform for at least 15 hours. The reengagement notification prioritizes high-value users who've already completed transactions on the platform. Removing friction for these highly engaged users along the app journey, especially for a high-touch journey like Curtsy's, is not only useful, but necessary for LTV and app monetization.
Asking an enticing question in the notification headline helps pique the user's curiosity, after which the body copy follows up with the answer to the previously stated question, listing all the products that are up for grabs. Posing a question naturally grabs a user's attention, and the copy itself additionally conveys urgency by making it clear that this deal is available for a week only.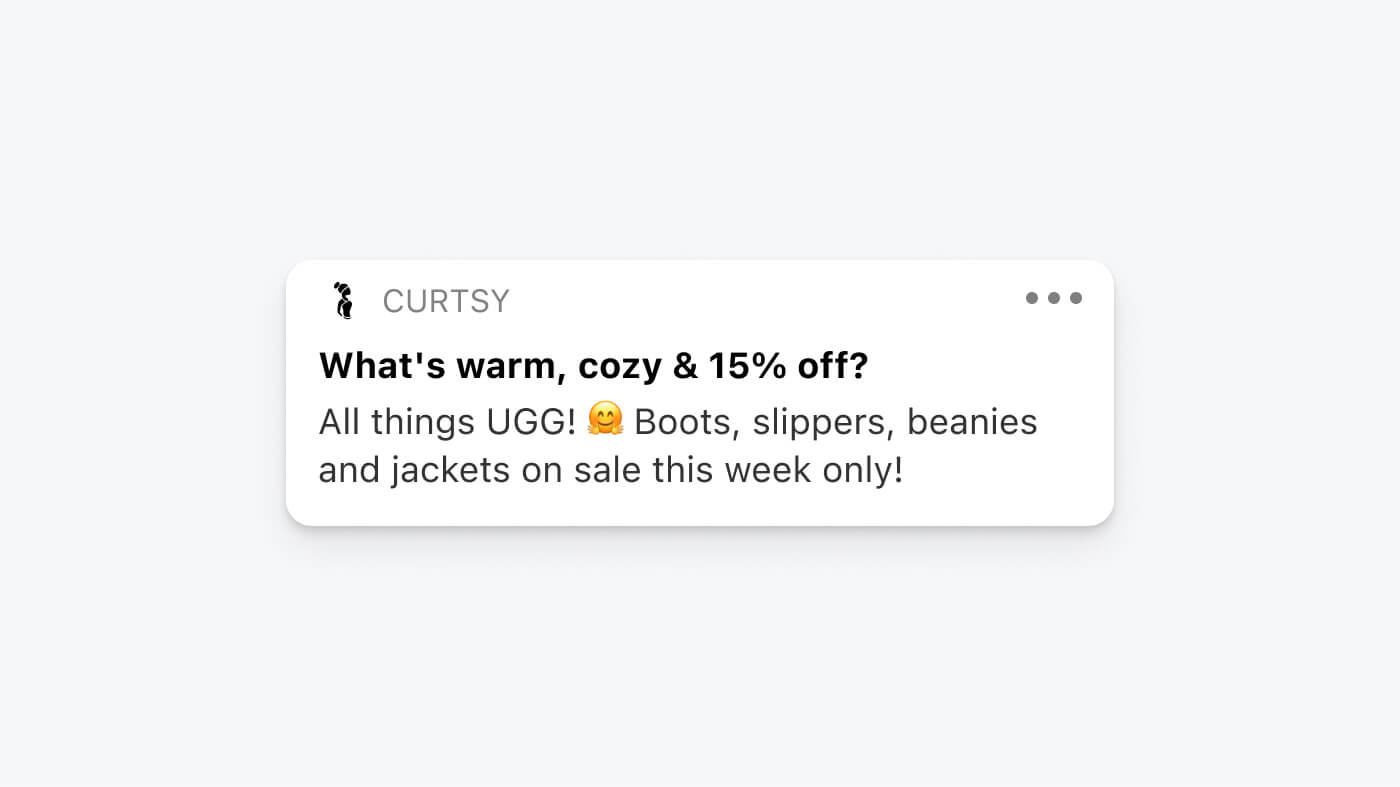 6. Personalizing the Fan Experience
Sports fans tend to have a one-track mind. They have eyes for their team only.
Reaching fiercely loyal fans with the latest and most relevant game results or news about their favorite teams is an immediate way to bring them back.
With notifications like this one, InCrowd delivers targeted and personalized fan experiences tailored to individual fans' preferences while playing into their emotionally charged states. This retargeting notification shows an example of how you should leverage user preferences to engage them with the sports headlines most likely to resonate.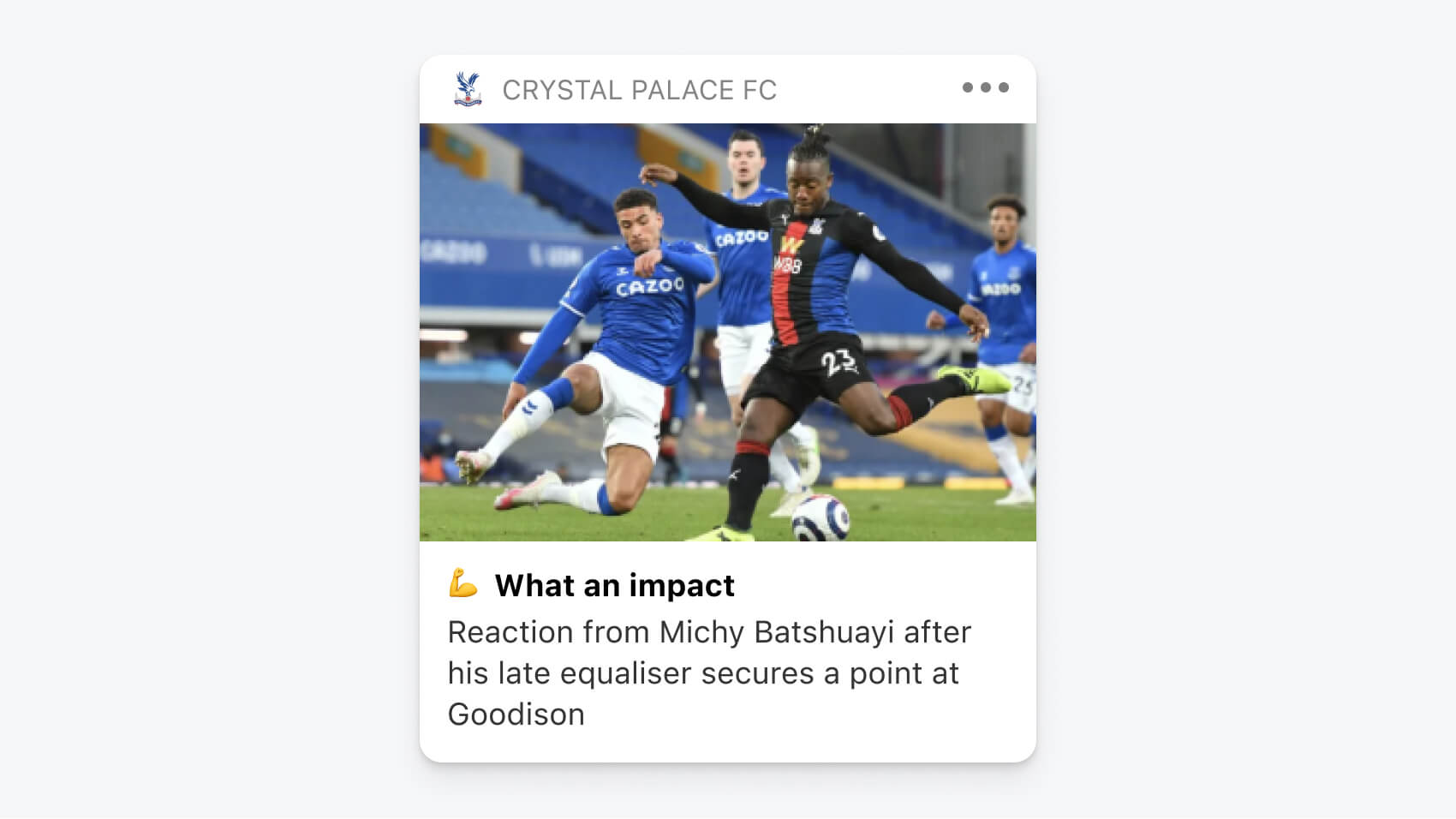 7. Leveraging Post-Game Positivity
InCrowd encourages their clients in the sports media industry to use subscribers' team affiliations as a basis for promoting specialized deals via push notifications, such as discounts on merchandise, tickets, or purchases with brand partners. Companies can send these targeted deals in the wake of the "post game positivity" users feel after their team has a win. Reaching users while they ride the emotional high of their team's victory is ideal, because they're more likely to be receptive to marketing messages.
Hyperlinking these promotional brand notifications to web purchasing pages is also useful in reducing the number of steps a fan takes to complete a transaction. This optimizes the purchasing journey and also creates a more connected cross-channel experience.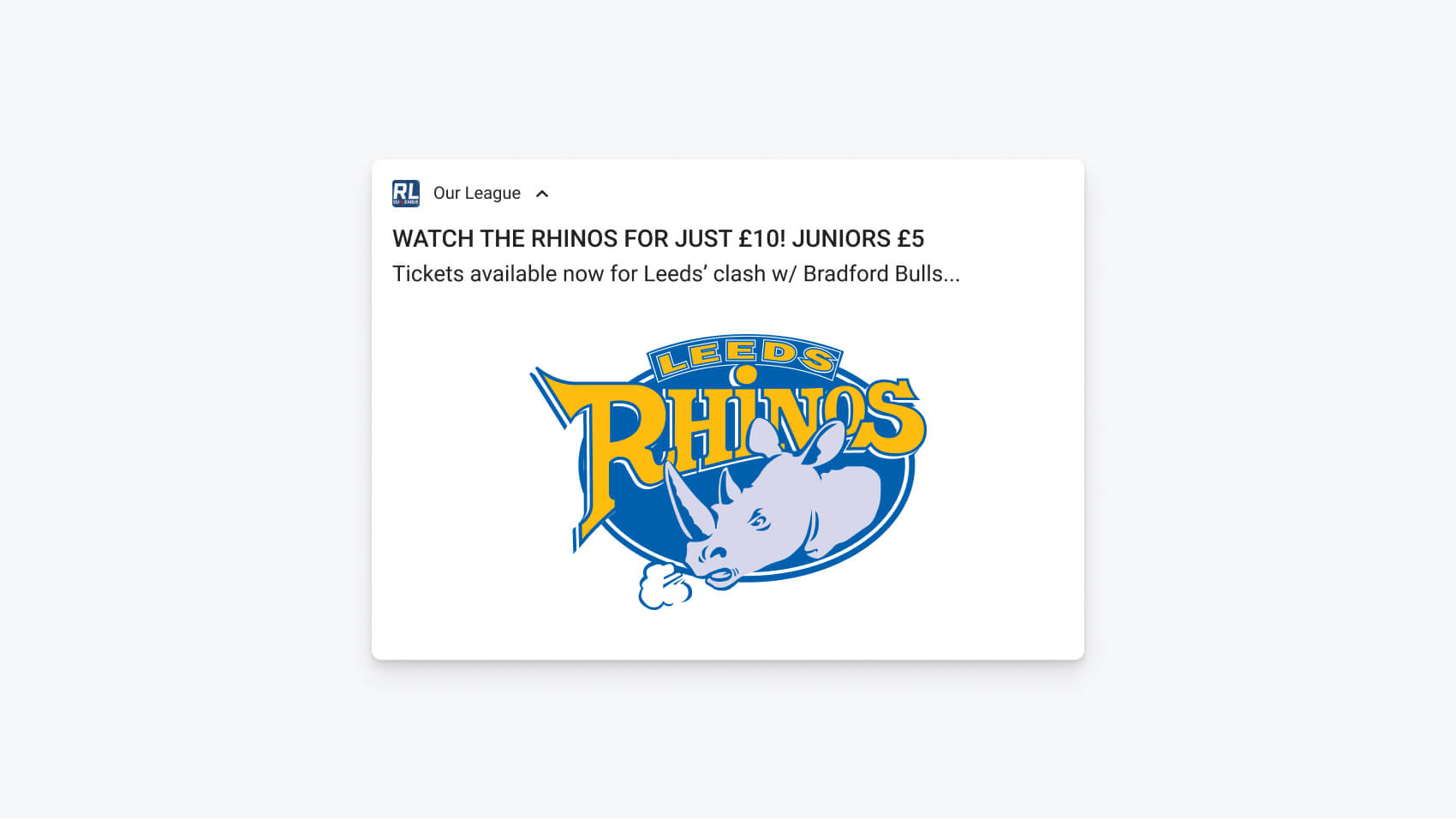 Get More Inspiration
Looking for more push notifications to inspire your strategy?
Read: 10 Push Examples and Why They Work