Shopify has exploded as a market leader as an all-in-one e-commerce platform to allow anyone to start, run, and grow a business. With Shopify, all someone needs is an idea and they can get started pursuing their dreams of running their own online business.
However, one problem all store owners come across is how to deal with abandoned carts. According to research done around abandoned carts, the global average rate of cart abandonment is a whopping 75.6%! Cart abandonment causes brands to lose over $18 billion a year in revenue.

There is a solution though! Research has shown visitors who abandon their cart and retargeted later with a message are 70% more likely to convert to a purchase. OneSignal's Shopify app allows online stores to easily re-engage visitors while they are browsing the internet to bring them back to your store to complete their purchase.
Below, we've listed out a couple best practices to follow to maximize sales from abandoned carts and other notifications with OneSignal, who powers 72% of the global sites using web push notifications.  
1.  Use Segments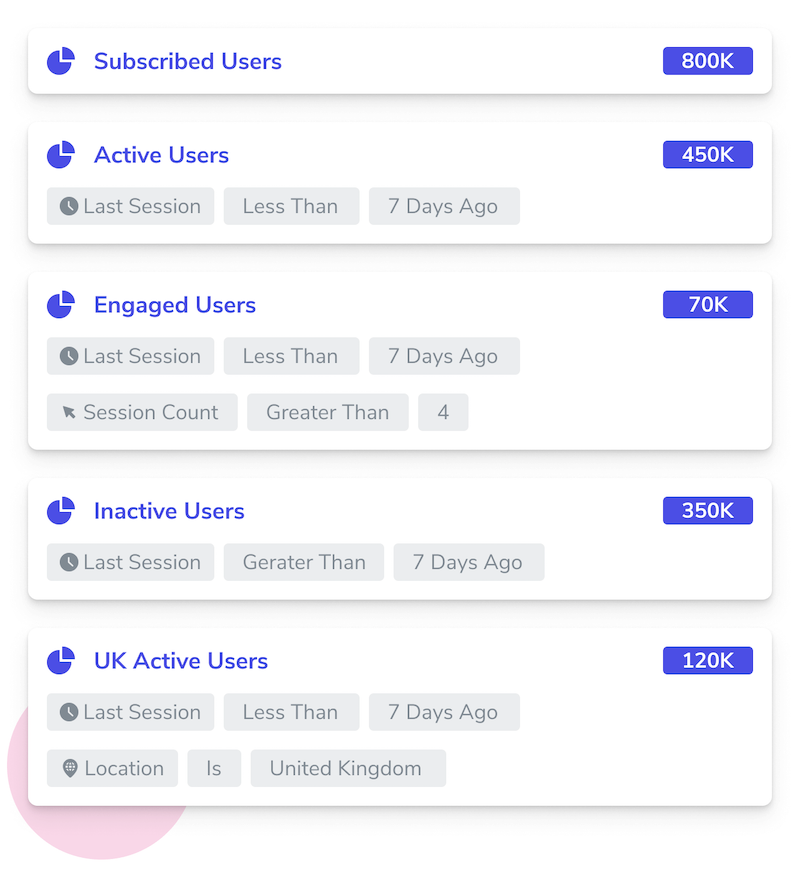 Segments are a core part of OneSignal's web push notification offering.  Push notifications targeted to specific segments have a 50% higher click-through rate than messages sent without segmentation.  A segment is a filter or filters (more than 1) such as location, recency, category, frequency and many more that limits the message to a relevant group of customers.  Using segments to send out promotions, new inventory, product guides to your subscribers ensures that you're targeting the right audience.
Before sending out a notification informing visitors about a product they're interested in, always check that you're targeting the right segment. Keeping notifications highly relevant and personalized creates a great user experience and makes sure that your subscribers stay subscribed.
2.  Create Custom Campaigns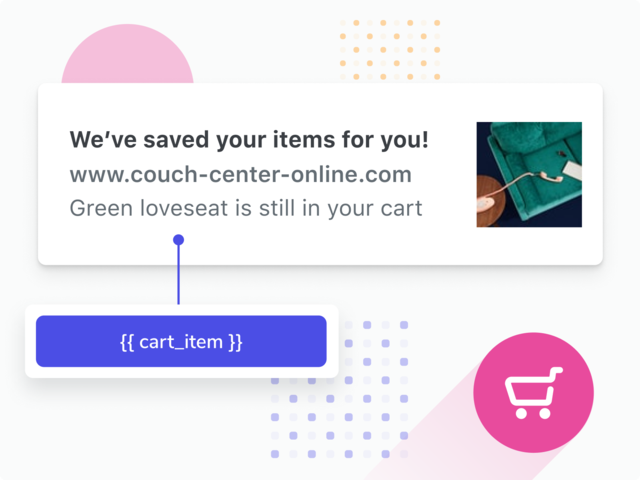 Once you have segments, you then want to create custom campaigns. Custom campaigns can be a multitude of traffic driving tactics, such as abandoned carts, loyalty programs, site wide promotions, product discounts, announcing new products, and more.
Custom campaigns can help immensely with converting abandoned carts on your e-commerce site. Draw visitors back to your online store using highly-relevant discounts and promotions based on products they've left in their carts and convert them into purchases!
3.  Include Images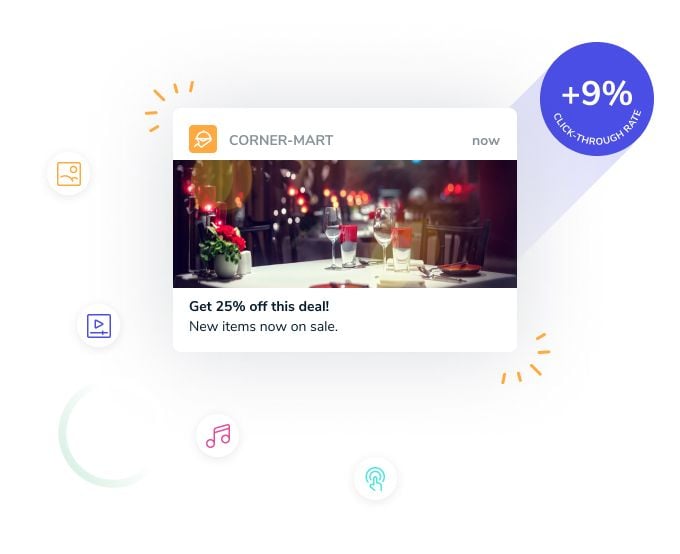 As the old saying goes, "a picture is worth a thousand words", so take advantage of it! If you're retargeting visitors because of an abandoned cart, it always helps to have some visual context as to what exactly they were interested in on your site.
For example use the product image in your abandoned cart notifications to remind your customers what they're missing out on. Messages sent with images had a 9% higher click-through rate than those sent without images.
4.  Measure Your Results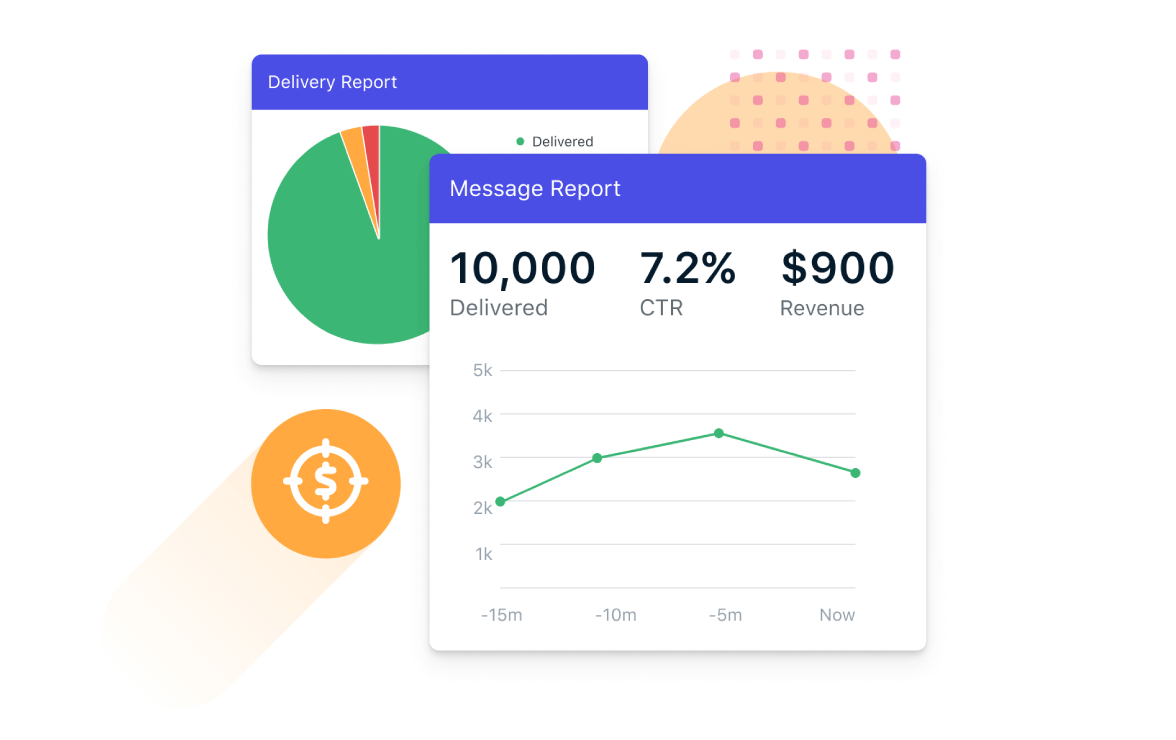 With every message measure engagement such as direct traffic, influenced traffic and reach.  With custom campaigns, such as abandoned cart (which comes as a template with OneSignal Shopify App), you can also measure revenue contribution from your messages.  
Using analytics to determine what works and doesn't work, you can fine tune the segments for each campaign to drive demonstrative revenue lift.  
Conclusion
With OneSignal's Shopify app, abandoned carts don't need to be as frustrating as they used to be. Just follow these best practices and you'll be converting those carts to purchases in no time!
Install OneSignal's Shopify App on your online store today!