Once dominated by brick and mortar businesses, the most popular shopping holiday of the year has since moved on into the digital age.
With the inclusion of "Cyber Monday", Black Friday has now turned into a four-day shopping holiday where people throughout the United States go hunting for the best deals on the hottest items.
As the onset of COVID-19 in 2020 has caused the entire world to shelter in place, e-commerce has seen an uptick in activity, "with 95% of consumers looking to shop for deals online" during this holiday shopping season.
In previous years, Black Friday has always been a huge opportunity for web and mobile marketplaces. However as the global pandemic rages on, it has advanced the appetite for online shopping so much that according to Statista, more than 49% of Americans are more interested in shopping online than in 2019. Marketers and developers now must somehow find a way to stand out amongst the crowd of digital retailers looking to take advantage of this potential e-commerce boom.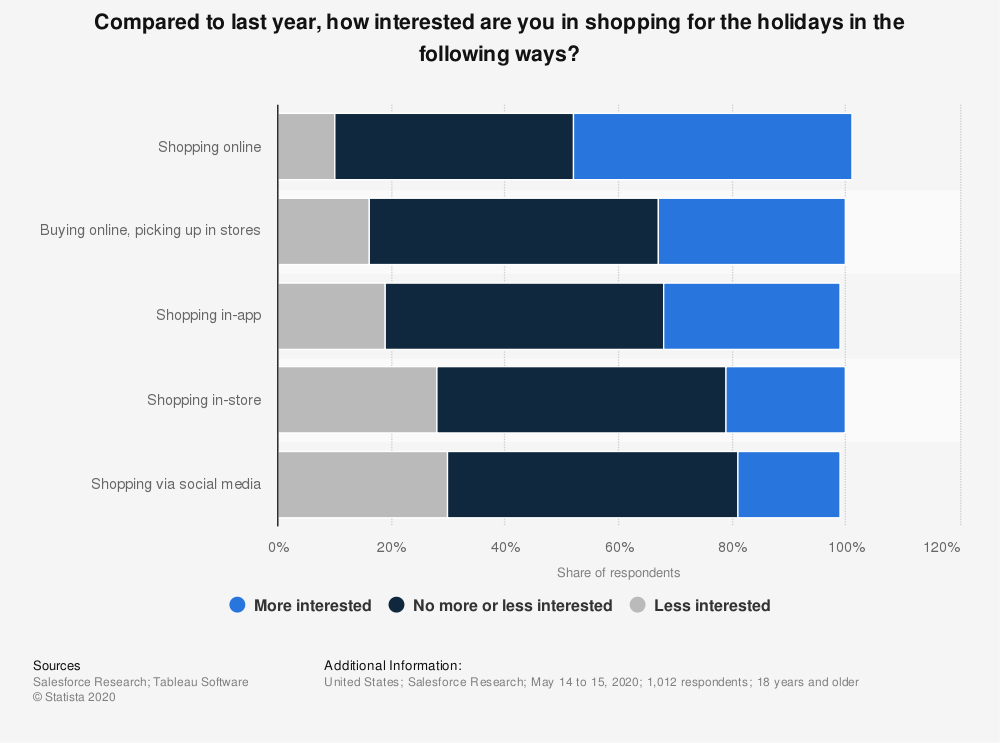 The good news is that by using your messaging tools correctly, you can get in on the action. We've listed 5 best practices on how to effectively use push notifications and in-app messaging to reach your users on Black Friday in 2020.
1. Time-Sensitive Promotions Tilt the Odds in Your Favor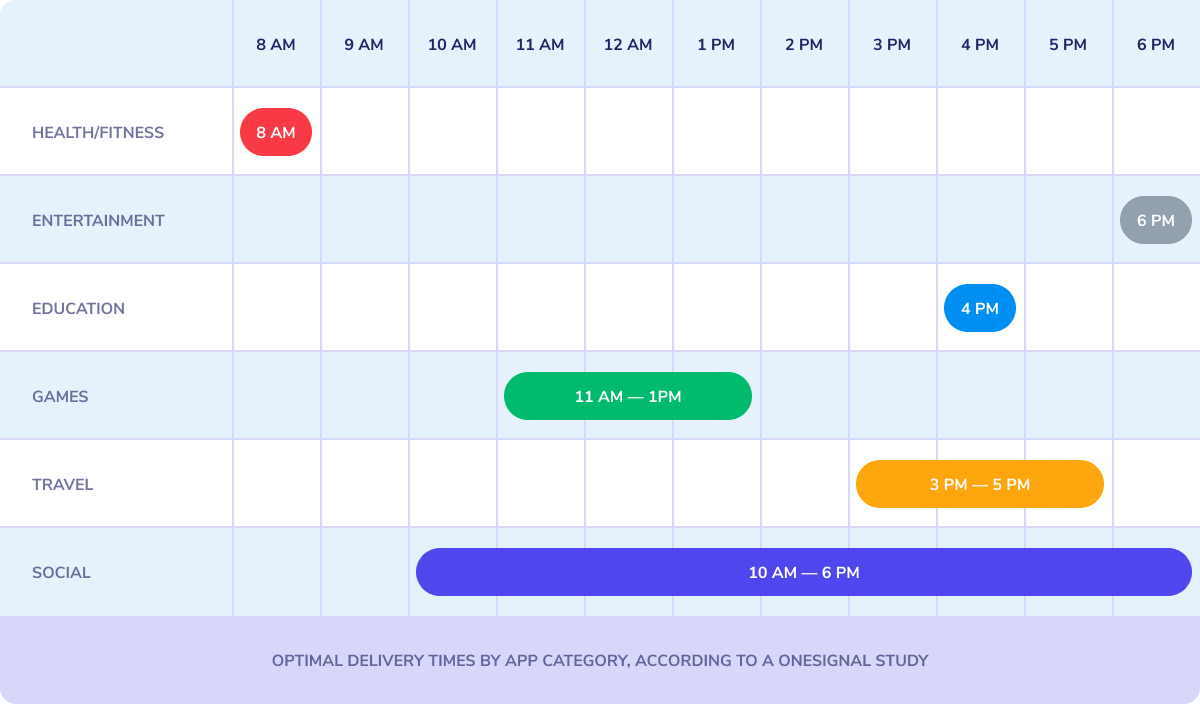 Customers' email inboxes are undoubtedly going to be flooded on Black Friday. In 2018, retailers sent 3.5 billion emails on Black Friday alone. If your email get's buried, it doesn't matter how valuable your offer is to your users. They'll simply never see it.
On the other hand, 106 million SMS & push notifications were sent by retailers on Black Friday in 2018. While notifications have a better chance of being seen than emails, your customers must quickly find value in the offering, otherwise their attention will quickly move onto the next sale.
Any way you slice it, a high-touch marketing campaign is one of the best ways to generate higher engagement (and sales) on Black Friday.
For example, you can run a "deal of the hour" promotion. Let's say your company's standard Black Friday discount is 30% off select items. The deal of the hour could be 50% off some of the same items, creating even more urgency. By doing this, customers are more likely to welcome your push notifications and excitedly click into your app several times throughout the day to view fresh, time-sensitive deals.
2. Use Rich Notifications to Promote Deals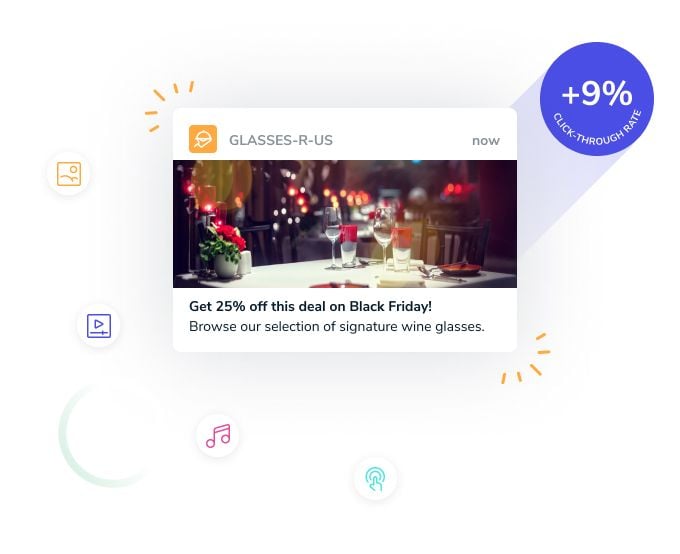 Rich notifications help convey the message without the user needing to open your app. Rich notifications are visuals that enhance the user experience and can contain calls to action. With this tool, you can build short but meaningful interactions within your messaging. In our analysis of over 118 billion push notifications, we found that push notifications sent with images had a 9% higher click-through rate than those sent without images.
On Black Friday, rich notifications can alert users of upcoming deals a few days before the big day. You can even create a countdown until Black Friday starts. Then, once the frenzy begins, you can use rich notifications to remind users how much time remains until the end of Black Friday (or whenever your deal ultimately expires).
3. Use A/B Testing to Prepare Well in Advance of Black Friday
For Black Friday, A/B Testing can be one of the most valuable tools in your arsenal. With A/B testing, you can test different versions of your message against each other with similar audiences, and observe the impact on click-through rates and engagement. Using templates with A/B Testing can make it even easier to experiment with whatever you need to.
A/B testing your messages during the lead-up to Black Friday can ensure that you are sending optimized push notifications to your customers during the Black Friday weekend. We found that push notifications sent after A/B testing have a 10% higher click-through rate than messages sent without A/B testing.
4. Add Tags Based on Notifications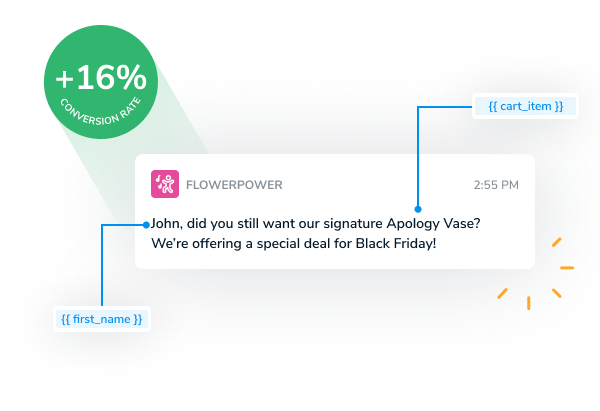 Using Data Tags can be valuable for tracking user activity within your app and you should be adding tags based on the notifications that your customers have previously interacted with.
If a segment of your users have repeatedly opened notifications belonging to a specific category, you can track those actions with tags. For Black Friday, you can use this information to personalize your recommendations on deals for the user and send them highly relevant offers that they're more likely to bite on. Push notifications sent by applications that utilized data tags have a 16% higher click-through rate.
5. Try Using In-App Messages to Seal the Deal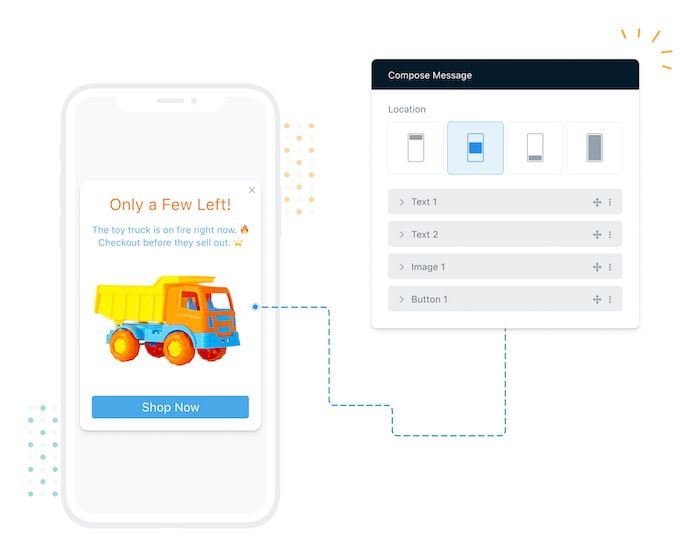 In-App Messaging can be used to remind your customers that you are offering rare deals that may never be available again. They're customizable and can have images, gifs, and more embedded within the in-app message. Our analysis found that in-app messages have 18-20 times the click-through rate than the typical push notification.
As mentioned earlier, the data you collect on your customers can help cross-sell or up-sell your users based on their previous activity. During Black Friday, keep your users busy as they browse through more of your offers while they are in a buying state of mind.
Conclusion
Black Friday presents a huge opportunity for online marketplaces to sell off their inventory to highly motivated shoppers looking for the best deals. Using push notifications and in-app messages, digital marketers can engage with their customers in ways that they never could before. Take advantage of the hottest shopping holiday of the year using these best practices and watch the transactions roll in.