Rapchat Boosts Subscription Retention with OneSignal & RevenueCat Integration
The RevenueCat/OneSignal integration empowers Rapchat to execute a personalized messaging experience using lifecycle subscription events.
Rapchat is on a mission to democratize music with mobile tools that empower anyone to be a music artist. Users can make music, collaborate with others, and join challenges all in one place on the Rapchat app.
The platform enables users to enhance their songs with vocal effects and AI-driven mastering. Also, there are over 150,000 free beats for use from top producers.
Beyond its functionality as a creator tool and mobile recording studio, Rapchat is also a place where artists can "collaborate, compete— and ultimately grow together" according to CEO Seth Miller.

To date, Rapchat has enabled over 10 million artists around the world to record and share music. The app operates on a Freemium model and as such, is monetized on a subscription basis.
"Our business model is subscription-based — artists can subscribe to Rapchat Gold unlocking all sorts of premium functionality including better vocal effects and auto-mastering filters," said Miller.
Miller prioritizes building an app experience that users want and need on their journey as artists. Doing so helps the company maximize long-term subscription retention.
"In the end, It's pretty simple - if we succeed at consistently improving the product and making our customers happy, all the main KPIs including subscription ones will continue to grow and we will have a great business."
Choosing OneSignal and RevenueCat
As Rapchat grew, Miller was looking to develop the app faster and more reliably.
As a bootstrapped, early-stage startup, the company needed to prioritize the development of their core product first and foremost.
Miller recognized that Rapchat needed a strong push and payments infrastructure in order to engage and grow its userbase, but he also knew that building out these capabilities would require months of work on the development side. As a small company, these resources could be better spent elsewhere. When he compared the headache of independently developing these capabilities to implementing both RevenueCat and OneSignal's tools, the decision was a no-brainer.
"Why not grow the platform with specialized and effective SaaS tools that already exist?" he thought.

RevenueCat is a subscription management platform for mobile apps. It acts as a single source of truth for customer purchase data across every platform, helping customers understand revenue, retention, and churn events across the customer lifecycle.
The OneSignal and RevenueCat integration allows companies to craft and execute personalized and well-timed messaging campaigns using lifecycle subscription events tracked with RevenueCat.
As a developer, Miller appreciated that OneSignal removed the work and complexity involved in managing personalization tokens and creating a dashboard for nontechnical users required to launch push campaigns. Similarly, RevenueCat made it easy to integrate events with OneSignal without requiring a developer and provided user-friendly dashboards for nontechnical members of the team.

Providing Value Through Personalization
Leveraging data from both tools to create a personalized user experience was essential in order to retain subscribers.
"When you combine OneSignal and RevenueCat, you have two very valuable data sets coming together. With OneSignal, you have engagement and messaging data and with RevenueCat you have subscription-related data. There are numerous examples [of]how you can leverage this integration to ultimately help improve your users' experience."
After implementing subscriptions as part of their business model only a year ago, Rapchat worked fast to optimize their subscription retention rate. As such, the company needs to convert and keep users on its paid "Rapchat Gold" plan. Their overarching strategy is to engage users throughout the journey and give them incentives to subscribe at the right moment. To execute this strategy, the company uses layers of data — including user engagement data from OneSignal and prior payments data from RevenueCat—to keep users engaged with all their platform has to offer.

Messaging users throughout their lifecycle using layered payments data
Layering their RevenueCat subscription data with OneSignal's robust engagement data allows Rapchat to create contextual in-app experiences that foster trust and loyalty. Their focus is to help "creators," or the platform's users, in achieving their goals throughout the production of their tracks and compete in challenges that foster excitement. With the integration, Rapchat is able to fine-tune notification content to a user's actions and prior purchase data.

"It's all about getting users the information they want when they want it. A lot of it comes down to having a great understanding of WHY users are there and WHAT they want to achieve. "
Activating New Creators
Priming a user to convert starts with activation, which involves onboarding them to the platform to start creating beats. Although it's not directly a subscription behavior, activating users is a critical engagement milestone that leads them one step further down the path to subscribing — which is Rapchat's end goal. According to Miller, moving input metrics like creator activation rate through targeted messaging campaigns helps boost high-level metrics like total subscribers and revenue.
"In addition to a great product onboarding experience, we rely on messaging plus notifications to help guide our users to find the value they want in our product" said Miller.
Rapchat uses advanced segments to execute these messaging campaigns. For instance, the segment shown below identifies new users as "Potential Subscribers" using a combination of data tags and exclusion criteria. This particular audience segment excludes users tagged as subscribers by RevenueCat and is further narrowed using OneSignal's Session Count and Session Duration Filters. With this layered set of criteria, Rapchat can target non-subscribed users two to three days after they've downloaded the app, with messaging that can re-engage and retain them through this critical churn window.

Leveraging Engagement Data to Gain Subscribers
Once users are successfully onboarded, Rapchat continues leveraging a range of engagement criteria alongside imported RevenueCat tags to appropriately target users based on their in-app journey.
Promoting a Free Trial Offering
Rapchat offers a free trial as part of their business model to get users familiar with and actively using their paid product.
Seamlessly presenting their free trial offer to engaged users at the right moment is an important element of their messaging strategy and removes barriers to product adoption. If a user is actively engaging with certain campaigns but isn't yet a paid subscriber, Rapchat can target them with a special mobile push notification offer to try the subscription.
"Sound your best for the new Wiz Khalifa challenge with free access to all vocal effects for 3 days"

Doubling Up With In-App Messages
The company also sends free trial prompts via in-app messages, which are another valuable channel for getting in front of creators. Using in-app messages in addition to push notifications increases the chances that a user will convert on an offer. In-app messages also occupy a larger portion of a user's screen and give Rapchat more space to showcase the value of the Gold Plan. This message uses four full lines of copy to describe exactly what the user will have access to if they sign up for a free trial and the giant gold action button makes for a compelling call-to-action (CTA).
In-app messages like this trial prompt are also more likely to be seen, given that they're directly embedded in the app experience and offer sky high open rates.

"In-App Messaging is so dope and has potential to be a cornerstone of our entire app experience."
Sending Omnichannel Discounts
Rapchat also incentivizes upgrades by sending well-timed offers, such as holiday discounts, via multiple channels. Reinforcing the message across multiple channels increases its visibility and gives users another chance to convert. The company went all out with their omnichannel messaging approach during Black Friday/Cyber Monday when they sent an enticing 60 percent discount off Rapchat Gold across a variety of channels.

The deal was targeted at non-Gold users and was sent to non-subscribers via mobile push, email, and in-app messaging channels.

The company's in-app message promotion received an impressive 85 percent Click-Through Rate (CTR).
For users who missed out on Black Friday, Rapchat followed up with a Cyber Monday push notification to provide another chance to convert. The message contains all the elements of a compelling offer, with an urgency-driven headline. Crafting a promotion with language that conveys urgency and scarcity is a tried and tested way of pushing users towards the action of subscribing.

Understanding User Churn
Another piece of the subscription puzzle is understanding churn, according to Miller. When a user fails to convert after their free trial or they cancel their Gold subscription, Miller uses these churn events to glean more information on what went wrong.
"This data can be invaluable in informing the product roadmap and be valuable context for other decision making —like price for example," he said.
Rapchat retargets users who've canceled their subscription with follow-up in-app surveys to understand what the user's issue was. The company then uses this feedback to tag users based on the reason they churned and later send them appropriate follow-up messaging.

Following users through their entire in-app journey, whether or not they churn, helps RevenueCat address barriers to renewal.
In app surveys also give the team explicit feedback around how they can further enhance the product. Based on this data, Rapchat continues to communicate with users with an eye for their unique needs. For example, the company retargets users who've churned because they can't afford the paid plan with specialized discounts.
A Game Changing Integration
When reflecting on how the OneSignal/RevenueCat integration has served Rapchat's business model, Miller is grateful that the solutions have allowed the startup to pursue their bottom line by investing resources in developing their creator tools and learning from their valued users along the way.

"It's a game-changer. It's an extension of our product. That's just table stakes though. You have to have really good notifications set up."
More Customer Case Studies
Find out how our customers are using OneSignal to increase retention
Betmate leverages OneSignal Journeys to create personalized and targeted omnichannel user comms at scale
Taptap Send drives growth and nurtures strong user relationships by scaling its messaging strategy to support new markets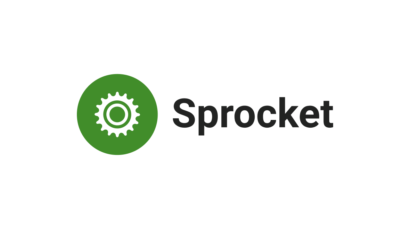 Sprocket uses onboarding journeys, intelligent delivery, and relentless A/B testing to spark engagement
Get Started Today For Free With Our Tool
We'll get you going in a matter of minutes.
Have questions? Chat with an expert.