With the typical U.S. smartphone user receiving about 45 notifications a day, push notifications are increasingly being used as the channel of choice to engage with subscribers. As the usage of push notifications grows around the world, so does the rampant misuse of this powerful channel. Push notifications can easily overwhelm users if used incorrectly and can push them to the point where they'll unsubscribe from your site or delete your application.

This can all be avoided by properly educating yourself on "when to" and "when not to" use push notifications. Below, we've included some examples detailing some push notification best practices so you're fully prepared to take advantage of the benefits that push notifications can offer.
What You Shouldn't Use Push Notifications For:
Acquiring Users
The best function of push notifications is that it provides a channel that directly engages with users to increase retention. In order to get someone to subscribe to push notifications, that individual will have had to either already downloaded your app or visited your website before being able to opt-in. You can't send a push notification to anyone who hasn't subscribed.

Channels like e-mail, paid search, and social media are all great ways to bring initial traffic to your mobile app or website. Effectively using these channels require the same marketing best practices that you should always follow. The content has to be dynamic and engaging. The strategy should be to target a specific audience and communicate in a way that is relevant to them. Make sure that you're sending e-mails or advertising at the times that your prospective users will actually notice your efforts.
Advertising Another Product
Never send a push notification that includes advertisements for another product or service. These types of notifications are strictly prohibited by the Google Play Store and wouldn't make sense to send to your subscribers. If you want to advertise another service that you offer that's separate from your app or site, use another channel.
Messages that Don't Provide Value
Push notifications should always be relevant to the subscriber and provide information that the recipient can act on. If you want to send push notifications to say "Happy Valentine's Day", make sure that there's relevant information outside of just wishing them a happy holiday. Reminding them about a reservation they made, or flowers they ordered is something that your subscriber would appreciate. Remember that a push notification gets sent directly to their phones, which means that it can also be extremely annoying to receive a disruptive message that has no value in it.  

Check out some examples of use cases for a holiday like Valentine's Day on our blog.
Requesting Someone to Rate Your App

Requesting someone to rate an app with a push notification will likely cause them to unsubscribe. Interrupting a user just to ask them to give you a good review on the app store creates a bad user experience especially if you send them the notification when they weren't even using your app in the first place. If you're sending your subscribers a notification, make sure it's something that's actionable and will benefit them.
What You Should Use Push Notifications For:
Increasing Retention:

The power of push notifications comes from its ability to dynamically change the way you engage with and retain users. With 340,000 push notifications sent every minute through OneSignal alone, our 800K+ users consistently use push notifications as their tool of choice when communicating with subscribers.
With push notifications, you have complete control over the channel, which is not the case with other retention tools. You can automate your notifications to send based on the behaviors a user shows on your app or site. You can also segment your audiences and use data tags to make sure that all of the content that you're sending them is relevant, timely, and personalized. If your push notification platform doesn't offer these features, find one that does.
Providing Timely Updates or Urgent News: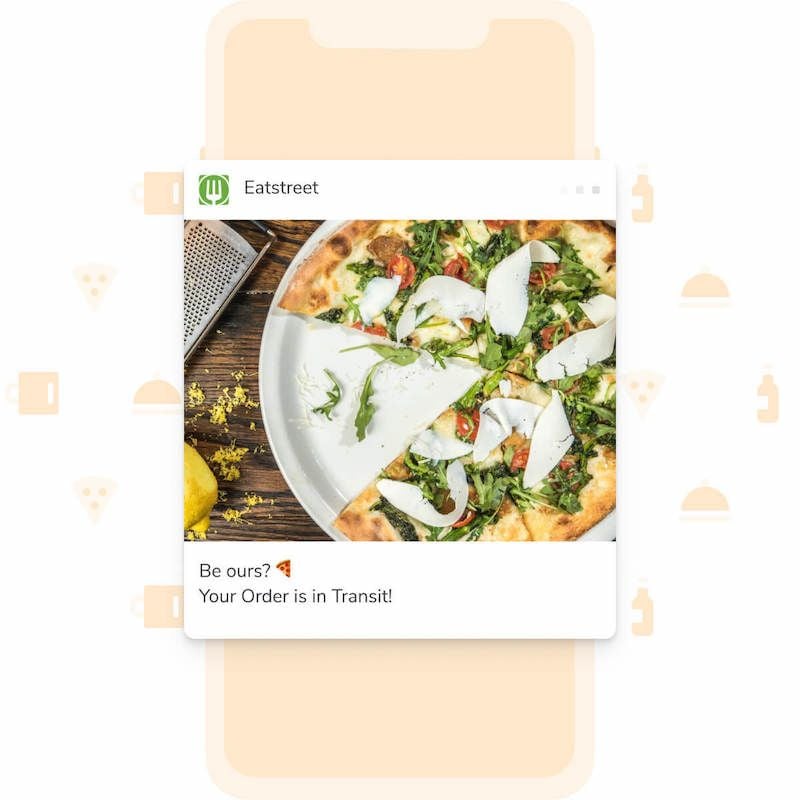 Use push notifications to message your users when they might need a reminder about something. People find great value in receiving push notifications that alert them of updates or changes to their upcoming travel plans, reservations, deliveries, and other time-sensitive topics. With push notifications, companies can instantly pass along relevant information to their subscribers so that they're always in the know.  
Reducing Abandoned Carts: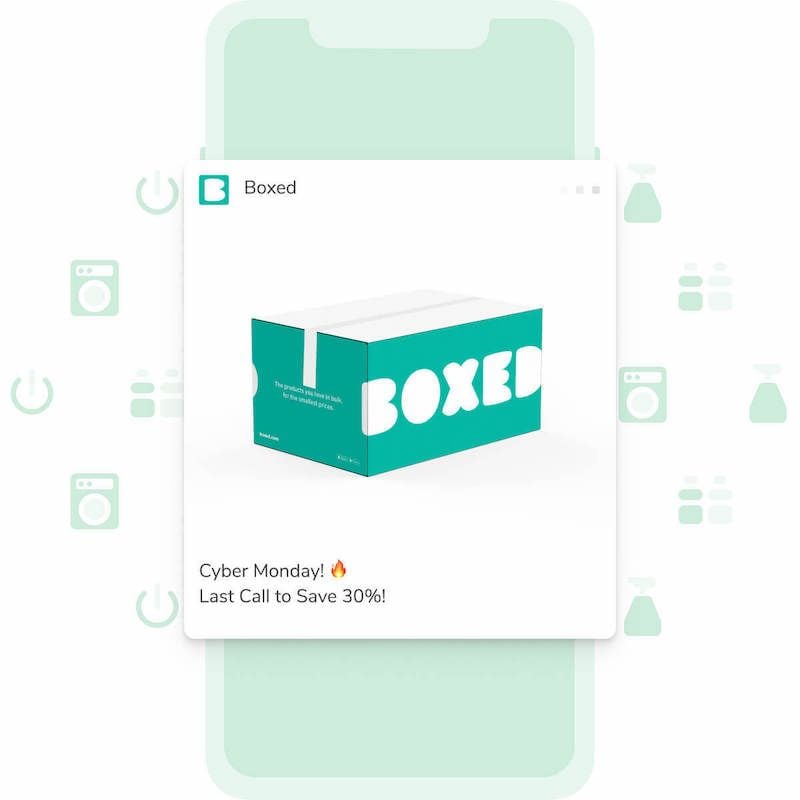 If you're the owner of an e-commerce site/app, you're most likely dealing with how to best reduce the number of carts that never make it past checkout. Push notifications can be a solution to this problem. With a great push notification platform, e-commerce sites or apps can easily tag users based on the items that they add to their carts. This makes it possible for your site or app to retarget that customer and send a targeted notification highlighting a sale on that specific item. If the customer didn't purchase that item before, you now have another chance to remarket that item and send them an offer they can't refuse.
Showcasing New Content: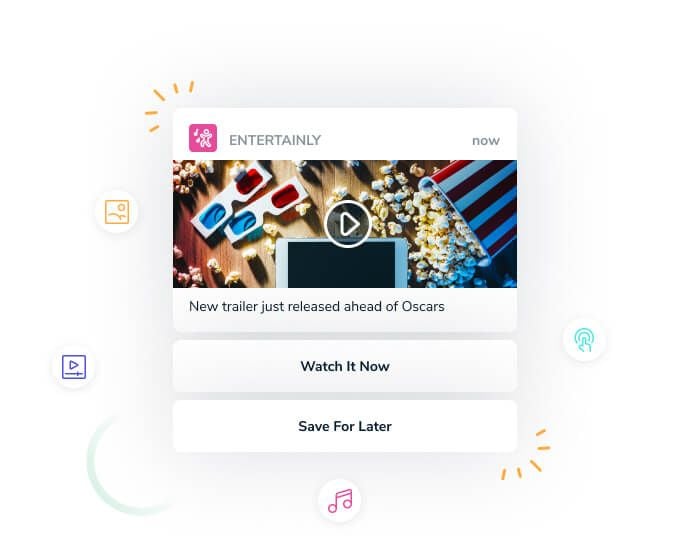 Push notifications can instantly let those that subscribe to your blog or news media site know when you publish new content that might interest them. Understand what your users like and dislike using data tags, then segment them based on those interests. For example, if you own a site that blogs about cooking recipes, you can send new vegetarian recipes to only those that have expressed interest in that topic rather than all of your subscribers. Sending personalized and relevant content is a surefire way to increase retention and drive traffic to your content.
Avoid Mistakes Like These:
When testing push notifications, make sure you're not sending them to all of your subscribers. There have been many examples of an organization accidentally sending a notification that caused their subscribers to freak out. A recent example of this would be Samsung unintentionally sending a notification to Samsung Galaxy users worldwide that caused a bit of confusion.
Another example would be when residents of Hawaii received an emergency alert about an incoming ballistic missile that caused millions to believe that the world was ending.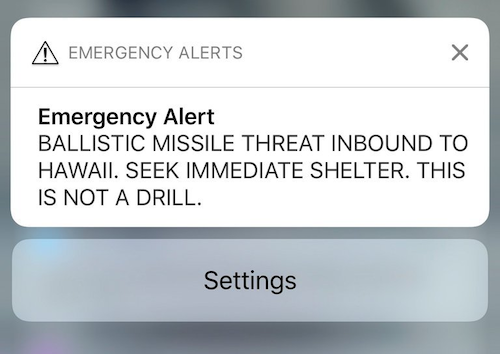 Also, make sure you have user permissions turned on so admins can't publicize their internal arguments within your app.
More Resources:
Check out more best practices for push notifications by clicking the links below:
Best Practices for News Publications: Segmentation & Testing with Push Notifications
6 Best Practices for Push Notifications
3 Ways to Reduce Abandoned Carts Using Push Notifications
Best Practices for Web Push Notifications
3 Tips for Sending Push Notifications During the Holidays
Boost Engagement With Rich Media