Given that the typical American smartphone user receives about 45 notifications a day, it's no shock that push notifications are increasingly companies' channel of choice for engaging with subscribers. Unfortunately, as their widespread global popularity grows, so does their rampant misuse. Push notifications can easily overwhelm users if used incorrectly and can inadvertently push them to unsubscribe from your site or delete your application.
These outcomes can be avoided by understanding when and when not to use push notifications. Below, we've included some examples detailing push notification best practices so you're fully prepared to take advantage of the benefits that this channel can offer, without suffering the common pitfalls.
What Are They?
OK, let's back up and define what push notifications actually are. Push notifications are messages that pop up on a user's mobile phone or desktop device via their chosen web browser. These little banners slide into view — whether or not your app or website is open.
The mobile push notification channel was created in 2009 with Apple's APNs (Apple Push Notification System) for iOS apps. Today, both mobile push notifications are also supported on Android devices. Messages are sent from a mobile app to a user's phone screen. Before viewing these alerts from companies, a user must have downloaded their mobile app and opted into notifications.
Why Are They Important?
Push notifications are received front and center and can convey real-time updates, transactional messages, reminders, and more.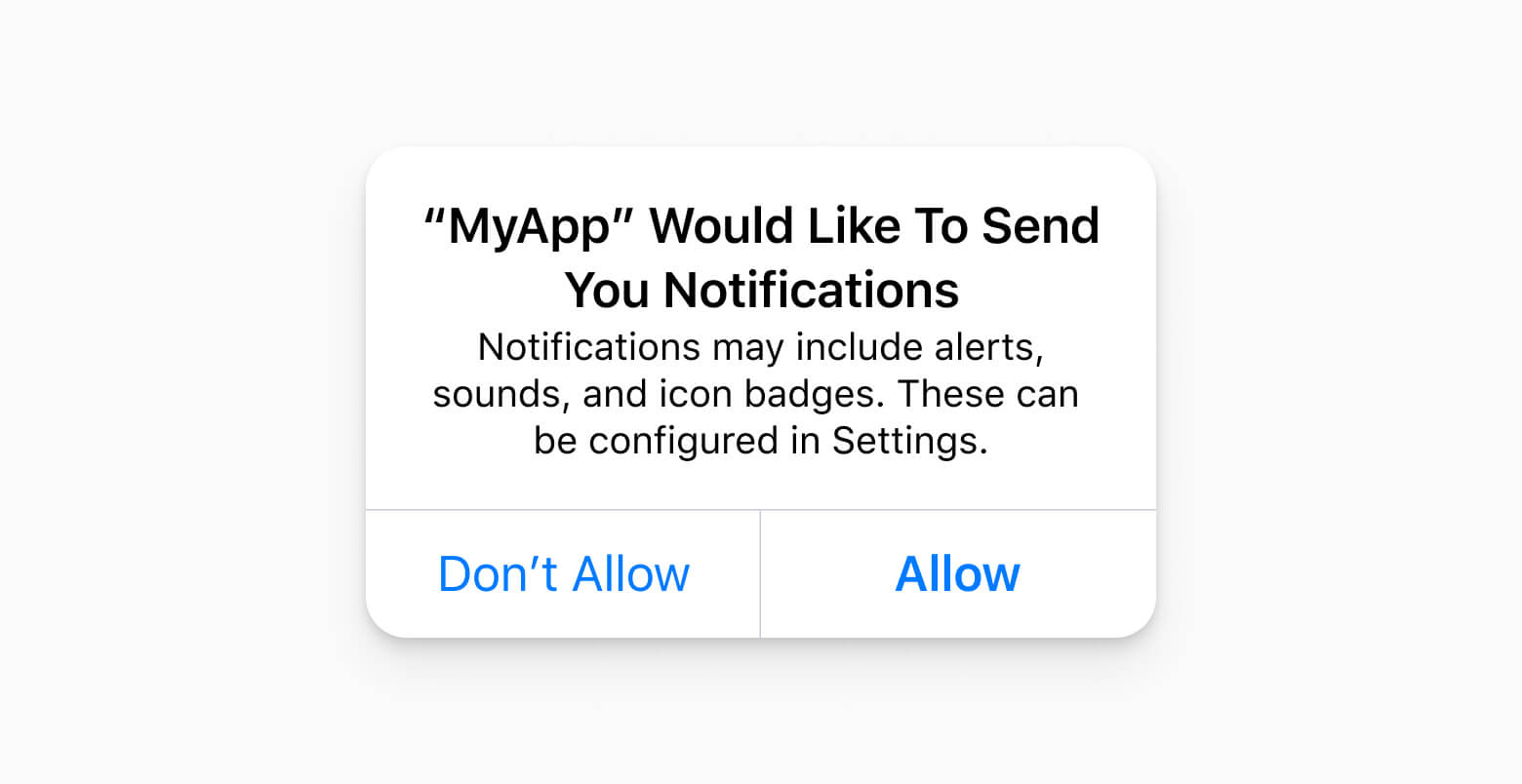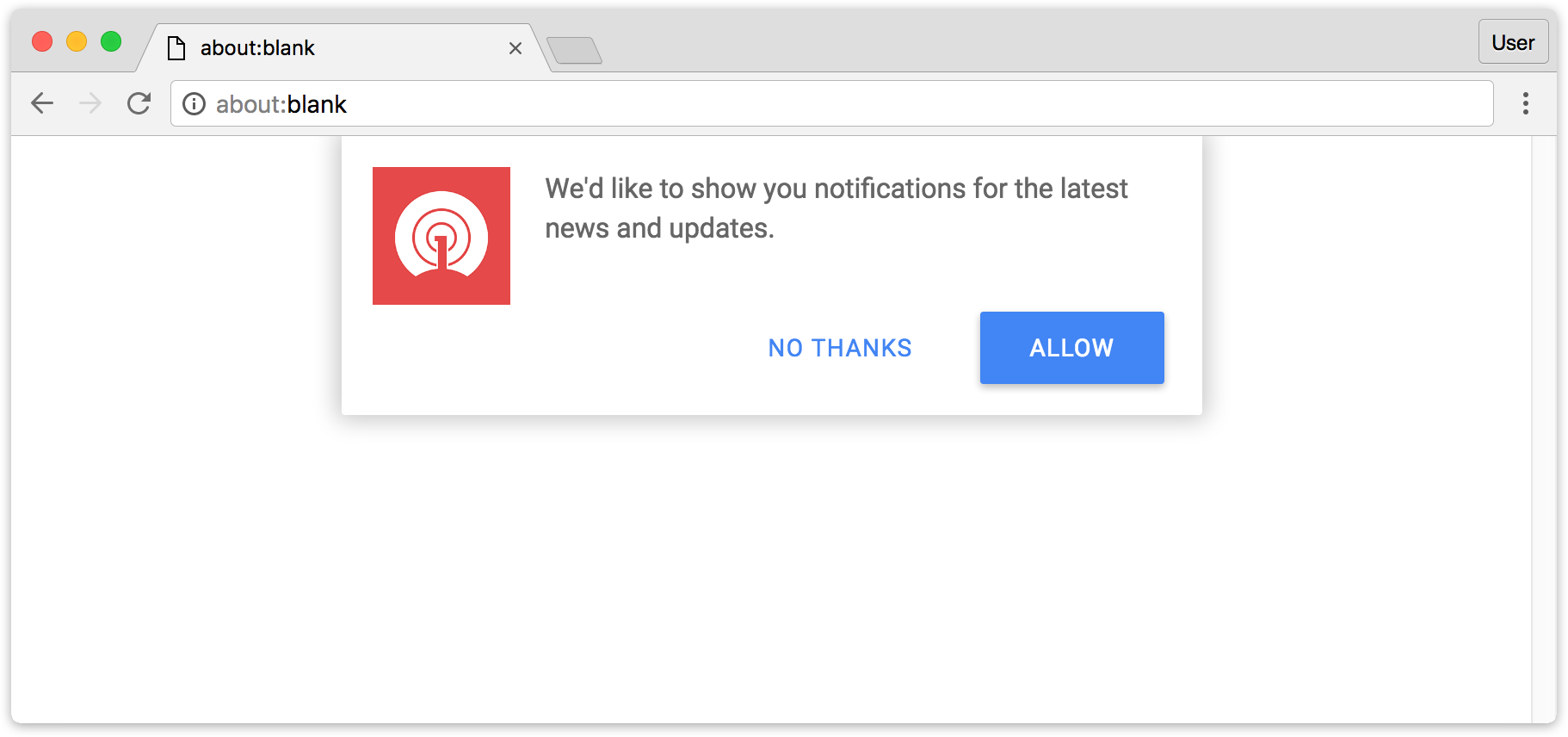 What Not to Use Push Notifications For
1. Acquiring Users
A major benefit of push notifications is that they provide a direct engagement channel that increases retention. To receive push notifications from your app, a user must either have your app downloaded or have already visited your website and opted-in to receive notifications. Users must subscribe to push in order to see your messages.
2. Advertising Another Product
Never send a push notification that includes advertisements for another product or service. These types of notifications are strictly prohibited by the Google Play Store and wouldn't make sense to send to your subscribers. If you want to advertise another service that you offer beyond your app or site, use another channel.
3. Sharing Messages that Don't Provide Value
Push notifications should always be relevant to the subscriber and provide information that the recipient can act on. For example, If you want to send push notifications to say "Happy Valentine's Day", make sure that there's relevant information outside of just wishing them a happy holiday. Reminding them about a reservation they made, or flowers they ordered is something that your subscriber would appreciate. Remember that a push notification gets sent directly to their phones, which means that it can have an extremely annoying or disruptive effect if it lacks value..

4. Requesting App Ratings
Asking for an app rating with a push notification runs the risk of likely causing users to unsubscribe. Tread carefully when interrupting a user just to ask them for a positive app store review, since this tactic creates a negative user experience, especially if the user receives the notification when they aren't even engaged with your app in the first place. Make sure your notifications convey content that's actionable and that will benefit them.
What to Use Push Notifications For
1. Increasing User Retention

The power of push notifications comes from their ability to dynamically change the way you engage with and retain users. ou  Push is a channel that gives you complete control, contrary to other retention tools. You have the freedom and flexibility to automate notifications based on user behaviors on your app or site. You can also segment your audiences to ensure that the content you're sending is relevant, timely, and personalized. If your push notification platform doesn't offer these features, find one that does.
2. Providing Timely Updates or Urgent News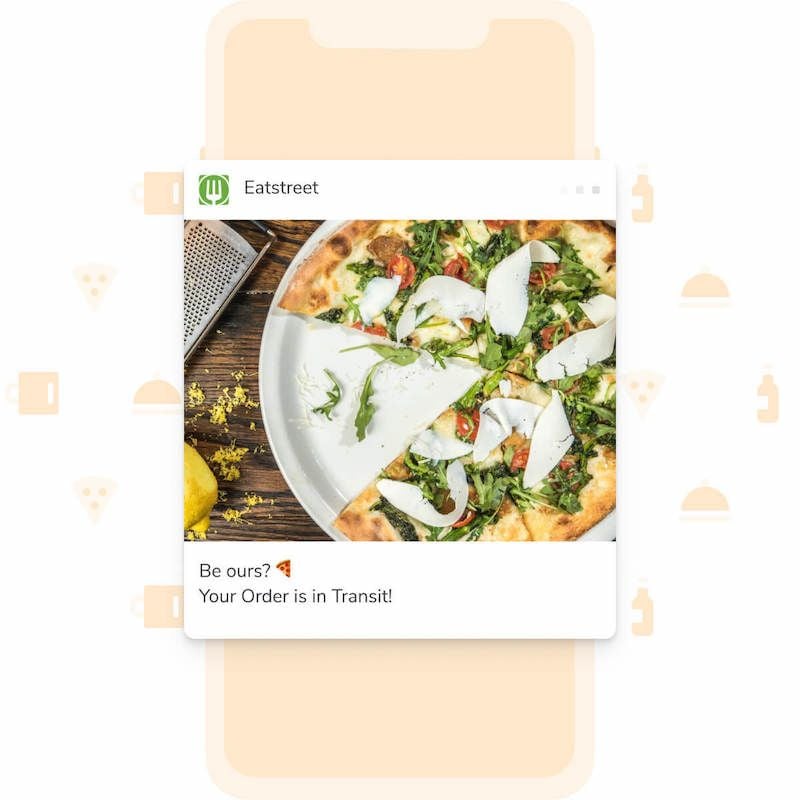 Use push notifications to message your users when they might need a reminder about something. People find value in receiving push notifications that alert them of updates or changes to their upcoming travel plans, reservations, deliveries, and other time-sensitive topics. With push notifications, companies can instantly pass along relevant information to their subscribers so that they're always in the know.
3. Reducing Abandoned Carts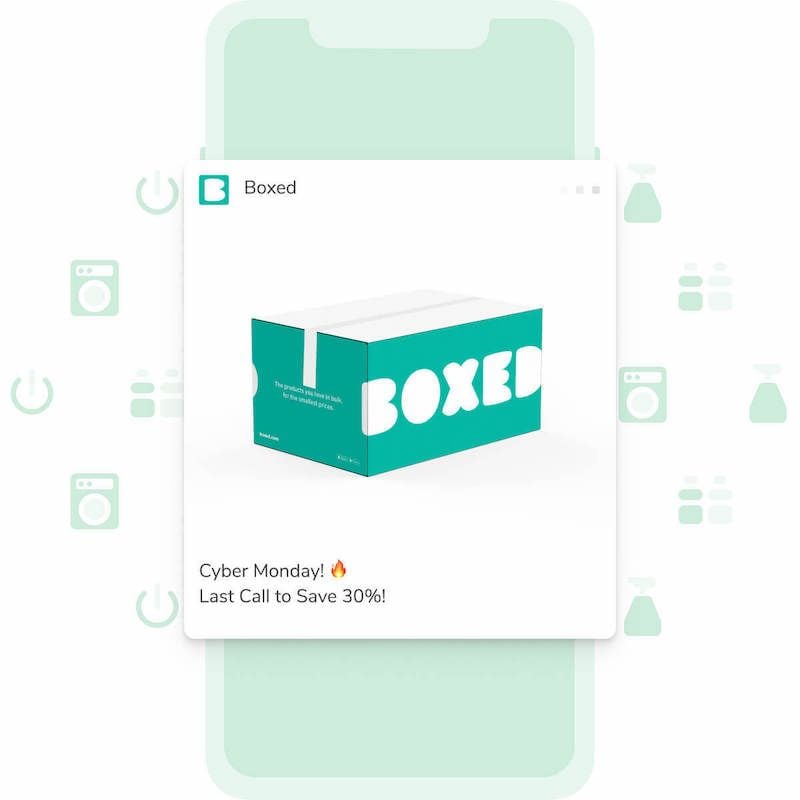 If you run  an e-commerce app, you're most likely dealing with how to best reduce the number of carts that never make it past checkout. Push notifications provide a solution to this problem. With a great push notification platform, e-commerce sites or apps can easily tag users based on the items that they add to their carts. This makes it possible for your site or app to retarget that customer and send a targeted notification highlighting a sale on that specific item. If the customer didn't purchase that item before, you now have another chance to remarket that item and send them an offer they can't refuse.
4. Showcasing New Content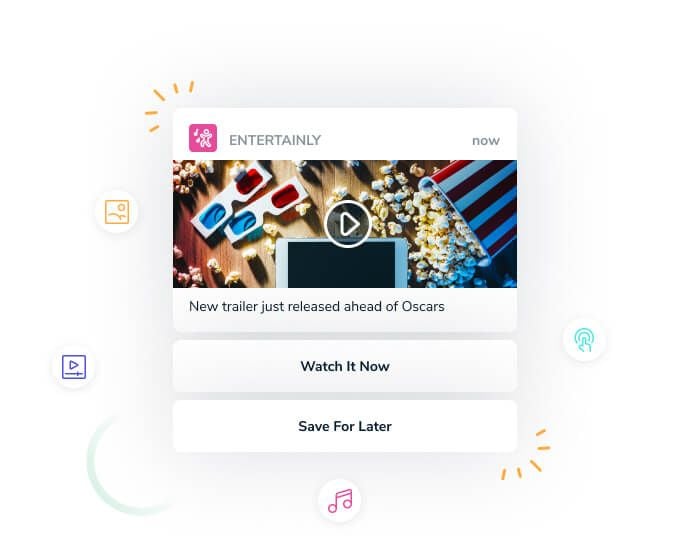 Push notifications can instantly let your blog or media site subscribers know when you publish new content that might interest them. Understand what your users like and dislike using data tags, then segment them based on those interests. For example, if you operate a cooking blog, you can send the latest vegetarian recipes to veggie-loving subscribers. Sending personalized and relevant content is a surefire way to increase retention and drive traffic to your content.
Push Notification Mistakes to Avoid
When you test your push notifications, make sure you're not batching them to all of your subscribers. There are many horror stories of organizations accidentally sending notifications that cause subscribers to freak out. In one instance, for example, Samsung unintentionally sent this notification to Samsung Galaxy users worldwide, which caused a bit of confusion.
In another horrific incident,  residents of Hawaii received an emergency alert about an incoming ballistic missile that caused millions to believe that the world was ending.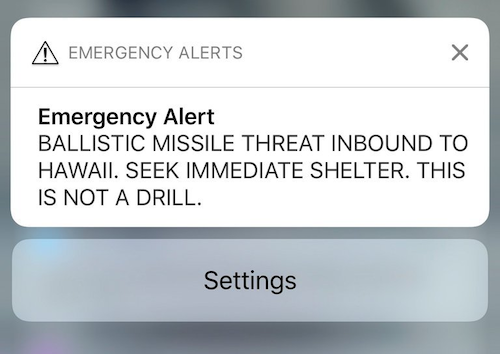 Also, make sure you have user permissions turned on so admins can't publicize their internal arguments within your app.
Best Practices for Web and Mobile Push
As you build out your push notification strategy, it's helpful to know how to write compelling notifications and what other factors to consider in order to create a successful messaging strategy. Check out the articles below to learn messaging tips and best practices used by high-performing companies.
Learn More with OneSignal
Our easy-to-use platform will help you send mobile and web push notifications to your users for free. It's simple to set up and easy to craft beautiful messages without any technical experience. Don't take our word for it — create your free account today and start reaping the rewards.
Create a Free Account