"Started from gaming industry and mobile, the company has expanded to broader market and spanning across web, email channels," says Casado. "Today OneSignal is used by 1 million developers and sending billions of messages on a daily basis."
Recently, a group of venture capitalists were asked to name companies they thought would "boom" in 2020. Andreessen Horowitz General Partner, Martin Casado, named OneSignal as his choice for a startup to watch in 2020.  This was published in Business Insider's Prime subscription service.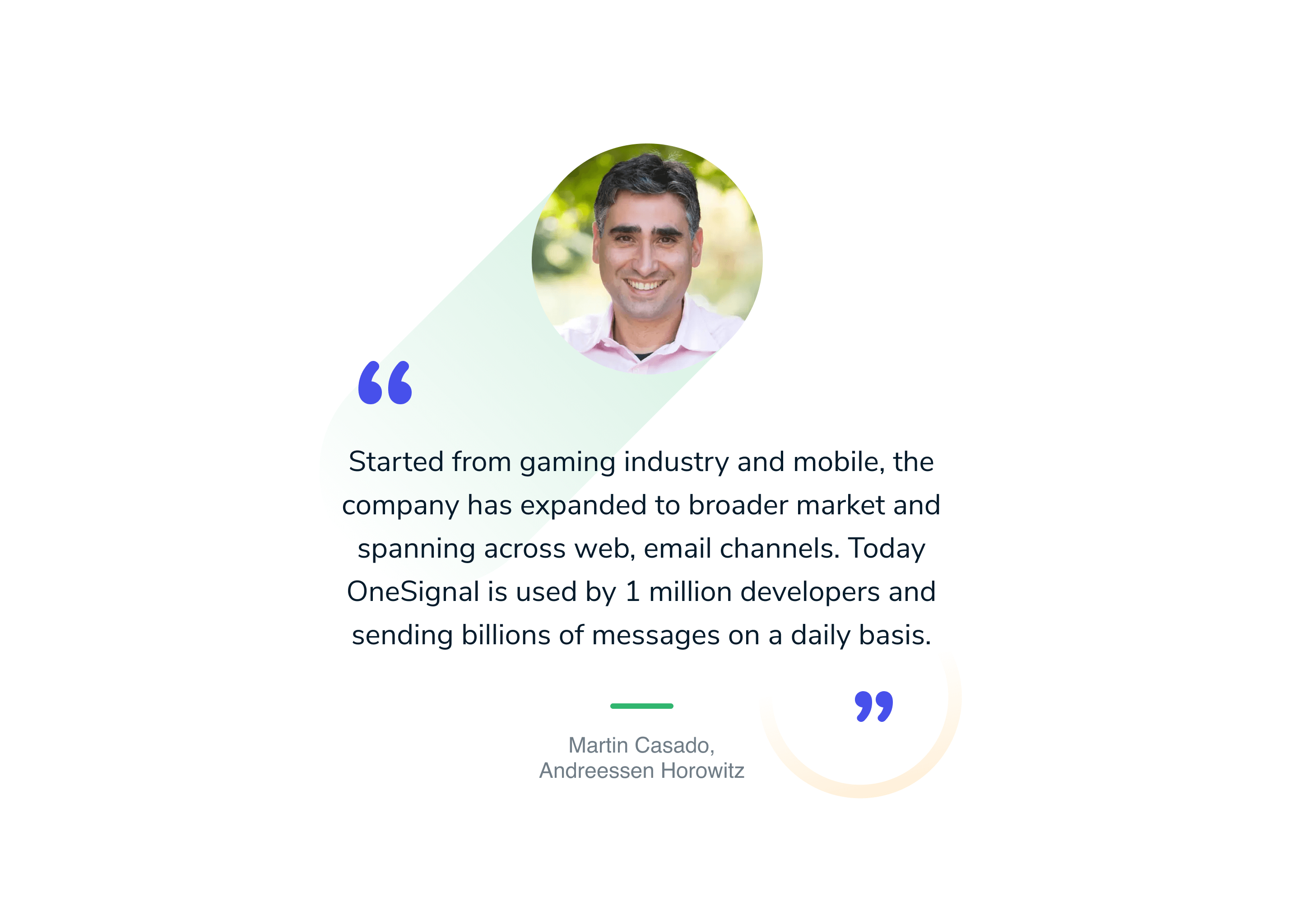 Martin has no relationship to OneSignal, however the numbers back up Martin's assertion.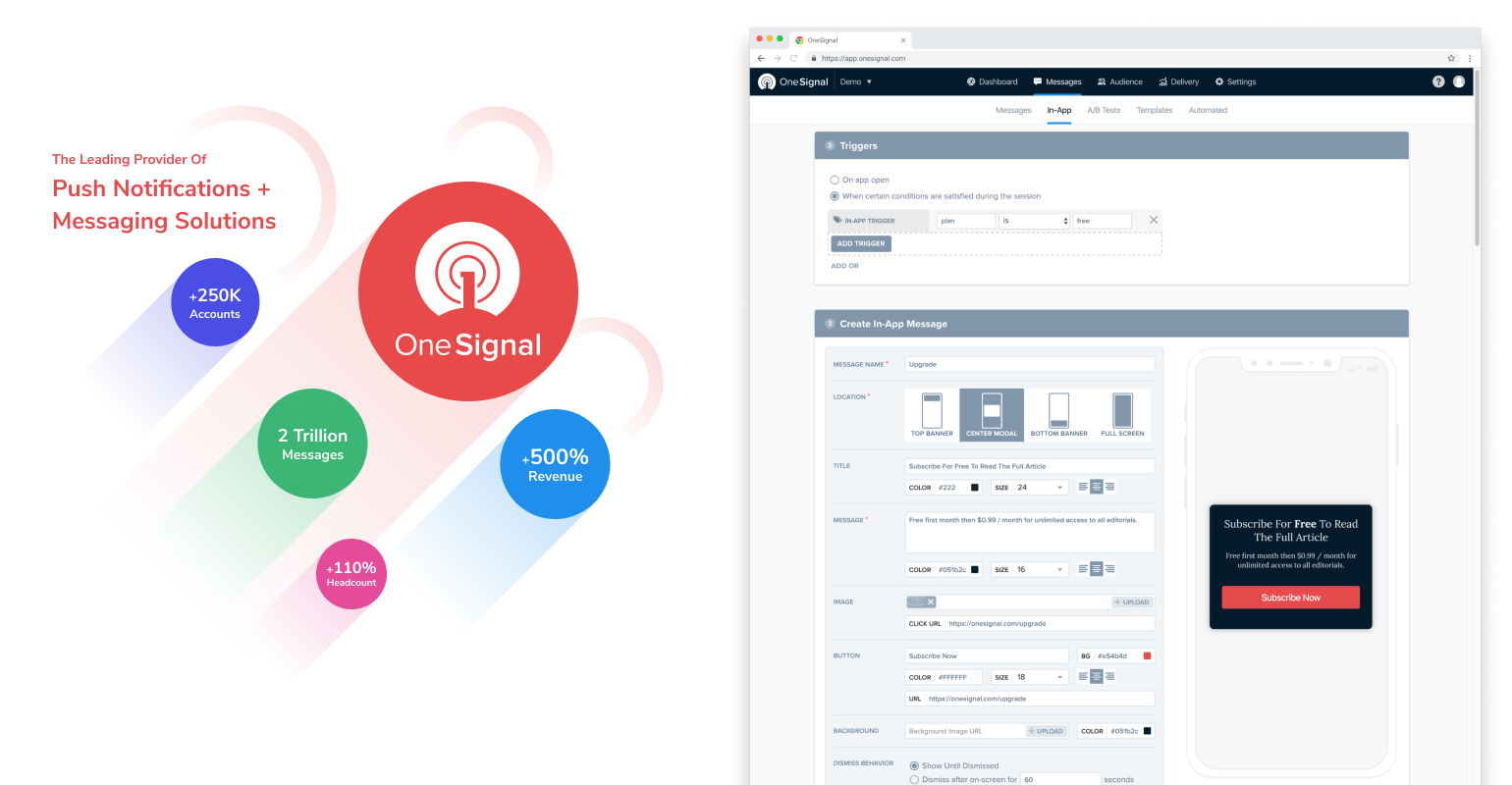 As documented last week in a growth post, OneSignal is used by 68% of the top one million websites that implement notifications and have more mobile SDK integrations than all other push platforms combined. The product entered 2020 delivering 2 trillion messages annually and reaching delivery rates of 1.75 million messages per second.
If you're interested in learning more about OneSignal, you can speak to sales here or try the product out for free today.