As the leading provider for push notifications and in-app messaging solutions today, it is with great pride to announce that in 2019, we added 250,000+ new accounts, grew revenue 500%, and strengthened our leadership team with the hire of Grace Lin as our VP of Operations.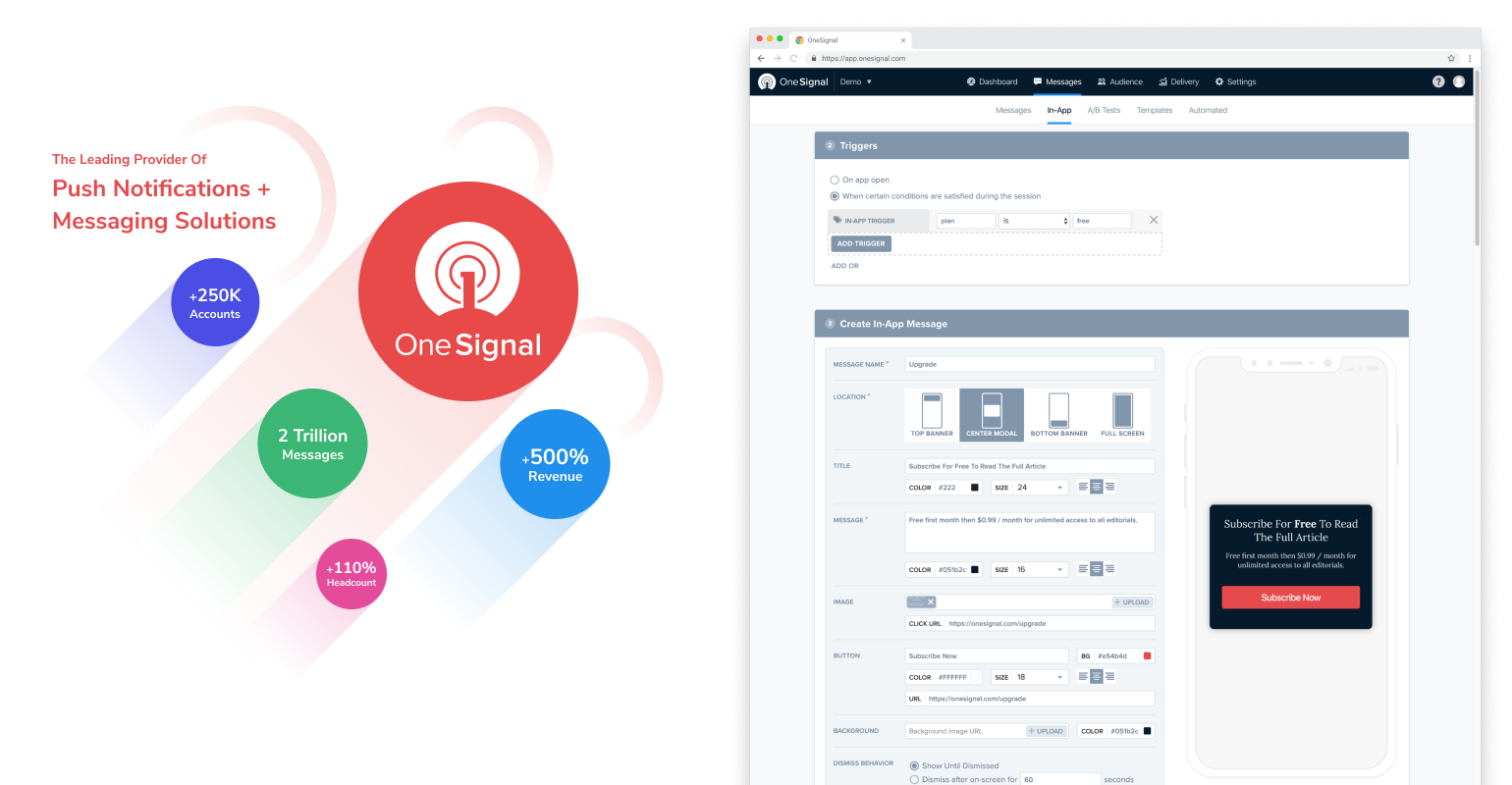 At OneSignal, we power the world's Push & In-App Messages by providing an accessible and efficient solution for all digital customer messaging channels. We are used by 68% of the top one million websites that implement notifications and have more mobile SDK integrations than all other push platforms combined. This market share leadership has fueled our growth across the business in 2019 and we enter 2020 delivering 2 trillion messages annually and reaching delivery rates of 1.75 million messages per second.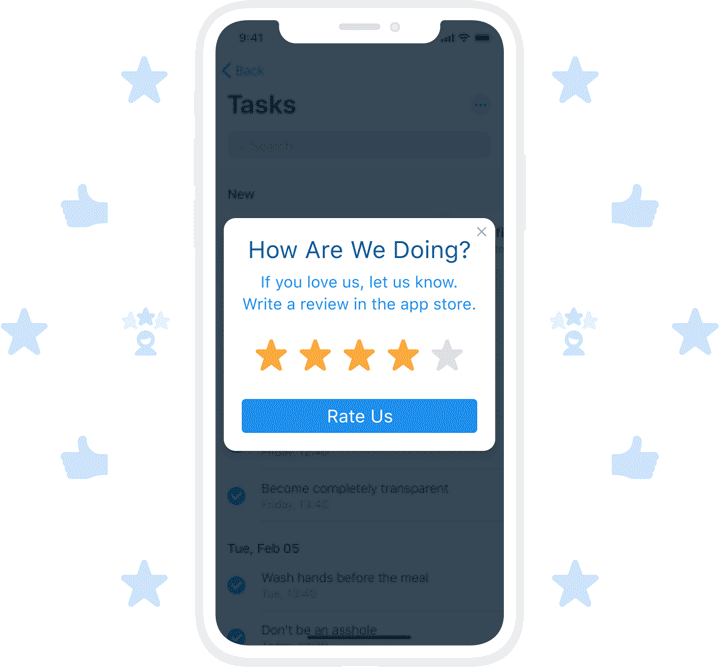 In 2019, we also introduced In-App Messaging, a new channel enabling businesses to reach segments of users through rich interstitial notifications that are displayed in their app without having to submit an app update. Our clients that use In-App Messaging find that these messages get as much as 20x higher engagement rates than push notifications. Over 10,000 companies are now using OneSignal's In-App Messaging to orchestrate a user journey across channels to deliver better customer experiences & results.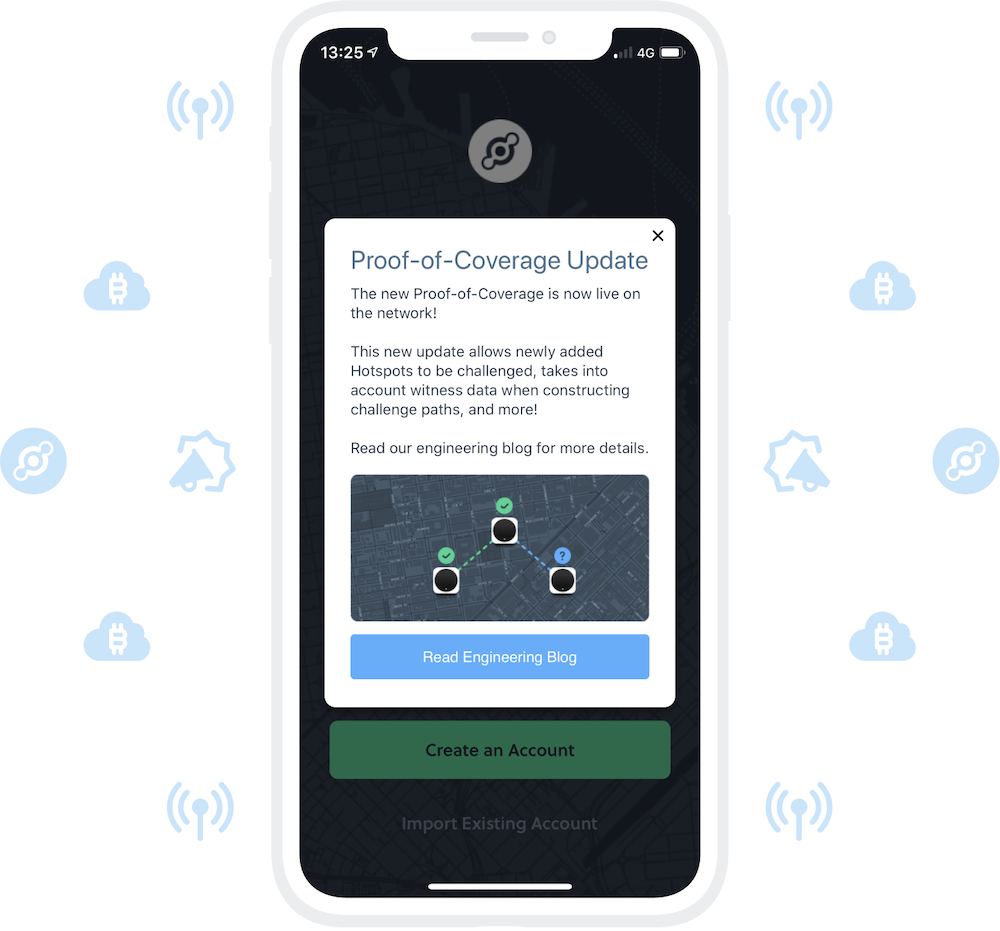 Some customers using these new features are:
As we continue to grow at a rapid pace we still set a high bar for talent. One of our newest team members is Grace Lin, a successful operations executive. Grace will lead our operations team and focus on growth, business intelligence, operational excellence, and strategy. Grace has spent the past 5 years leading the business operations efforts at Cloudflare, helping them scale from 80 to 1200+ employees and into a public company with $200 million in revenue.
Previously, she was an investment banker at Morgan Stanley, and also served as a candidate for the US House of Representatives. In Grace, we've found not just an exceptional operations leader, but a person who appreciates the unique business, technical, and product DNA of our culture. We are honored to welcome her to our team.
Originally founded in 2012 as a mobile app development company, OneSignal now provides companies of all sizes with enterprise-grade tools to grow and retain their digital audiences. We've got ambitious goals for 2020, and to help us get there, we're hiring across all functions - engineering, product, sales, marketing, operations, and design. More information about open roles can be found at https://onesignal.com/careers.