by John Crowther, VP of Product at OneSignal
Every job change decision involves a complex set of criteria. I recently made the decision to join OneSignal as the Vice President of Product and thought I'd explain how I approached the decision, and just as importantly, my experience since joining.
1. Proven Product-Market Fit
Working through product-market fit is a common start-up challenge that I've encountered multiple times in my career. As I searched for my next career opportunity, I knew I wanted strong evidence of market traction and fit.
OneSignal has over one million freemium customers and almost 5,000 paying customers, so I was confident that they had proven product-market fit and were entering a really interesting growth phase. Although OneSignal started in the gaming industry, they had proven value across a diverse range of industries and customer sizes. Industries have included gaming, media, eCommerce, hospitality, health care, Fintech, and many more.  It was also impressive that they had demonstrated the flexibility and adaptability of the platform by meeting the needs of different sized companies — from true startups with less than 10 people to large, multi-billion dollar enterprises.  Of course, serving such a diverse customer base can create challenges around ensuring product focus, but I feel fortunate to have joined a company that has proven broad market appeal.
2. Large Market with Strong Industry Tailwinds
Finding a company in a large and growing market is another key attribute I looked for in my job search.  The omnichannel customer engagement space is a massive multi-billion dollar industry that is going through rapid change and growth.
In addition, recent trends favor continued growth in channels such as push notifications and in-app messaging. For example, mobile commerce sales are expected to be greater than $3.5 trillion USD in 2021 and are growing 30 percent year-over-year (YoY). The increased technical barriers that have resulted from Google's third-party cookie ban and recent restrictions on IDFA-based advertising tracking are also causing companies to focus more on first-party, permission-based communication channels such as push notifications, SMS, and in-app messaging.  
The bottom line is: effective and efficient ways to message, engage, retain, and grow customers in a mobile-first world will continue to increase in demand.
3. Product-Led Growth Business Model
The opportunity to join a company with a well-established product-led growth (PLG) model was also very enticing.  You don't need to look far to see recent successful examples of the power of a PLG-driven strategy — from companies such as Dropbox, Asana, and Slack. One thing all these companies have in common is the need to deliver products their users love.  With PLG models, there is no "hiding" from your customers or prospects, because anyone can try the product before they buy.  As a product leader inside a PLG company, this ensures the whole company has a vested interest in delivering a product our customers love. Throughout my interview process, I was impressed by the copious amounts of feedback OneSignal collected from customers as well as their internal sales and support teams. They had a well-executed process in place to really understand how products and features were being used and were clearly iterating rapidly on that feedback.  
4. Global Footprint & Relevance
Working for a company poised for global growth has always been attractive to me.  A global footprint ensures new sources of innovation, opportunities for personal growth, and diversification of market risk. During the interview process, I was excited when I learned that OneSignal has an extremely diversified global footprint with penetration across every part of the world. They have users in more than 130 countries and more than 50 percent of their revenue comes from outside North America.  This strong international footprint validated the power of the platform OneSignal had already built.  I'm a firm believer that a company with such a broad customer ecosystem will get more comprehensive feedback that will lead to more rapid product innovation.  New messaging channels often emerge more quickly in markets with different dynamics and cost economics, so OneSignal's global presence will also help ensure that the product remains at the forefront of customer engagement and messaging trends.
5. Customer-Obsessed Business
Throughout my career, I've been attracted to companies with a strong customer ethos where everyone in the organization is consistently motivated to do what's right for the customer.  In the long run, these types of companies build strong customer relationships and this sense of partnership moves the company and product forward in meaningful ways.  With OneSignal, it was clear to me in the interview process that everyone wore a customer "hat" and thought about what was required to deliver a great customer experience.  The consistently strong reviews on G2 validated my perception that OneSignal truly focused on the customers. And (as I've learned since I joined OneSignal) our focus on the customer extends beyond our direct customers to include our customers' customers.  
OneSignal consistently leads the market in adopting the latest mobile platform changes from iOS and Android and ensures these enhancements — which are largely meant to give consumers more control over messaging on their phones — are implemented effectively by our clients.  Thus, by supporting the appropriate use of messaging, we are helping to ensure our customers are delivering on the need to engage, grow and retain their customers in a way that nurtures trust in their brand.  Another great example of our customer obsession is that new employees are encouraged to help answer customer support questions, thus ensuring that every employee learns the nuances of the product and understands the customer experience.
6. Great Team & Company Culture
Everyone wants to join a company with a great culture. In Silicon Valley, most companies see developing a positive culture as table stakes to attract and retain talent.  However, it's not easy to live up to the values that define a great culture on a daily basis — especially after living through rapid growth during the pandemic, when many employees have never met face to face.
Throughout the interview process, I was impressed with the level of transparency OneSignal showed. OneSignal's CEO,  George Deglin, even took two hours on a Sunday to sit down and explain in detail where OneSignal stood on a host of product and business issues.  I'm also happy to report that OneSignal has struck a great balance between valuing performance and accountability while simultaneously being willing to take risks. At the same time, they manage to not take themselves too seriously, demonstrate humility, collaborate closely, and have a lot of fun along the way.
The recent "OneSignal Olympics" reinforced to me how OneSignal lives up to its cultural goals.  The event paired people cross-functionally in a series of virtual challenges that really engaged the whole company, and most importantly, got everyone to participate (even family members) in events that were equally challenging and embarrassing.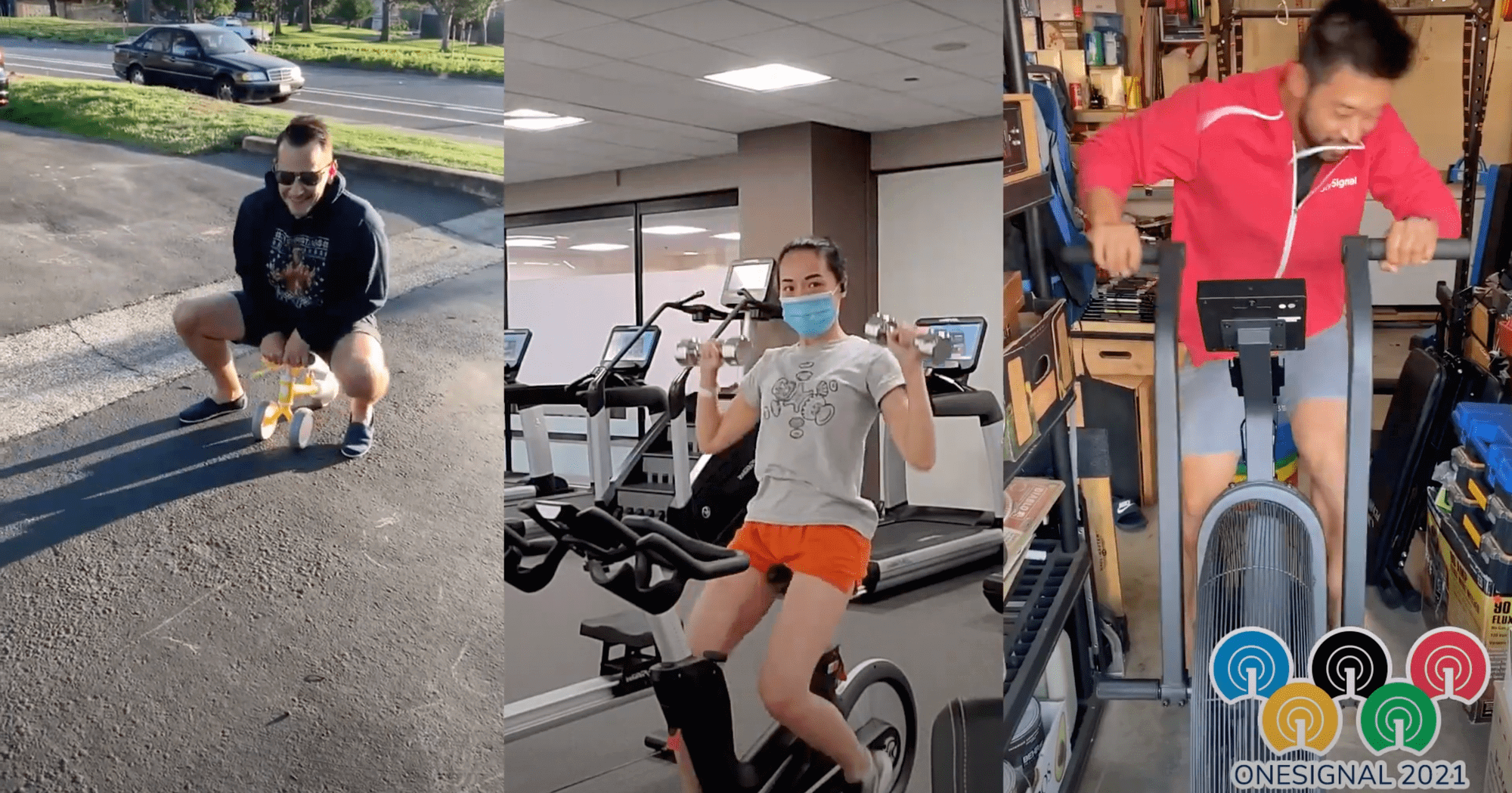 The multi-day competition was a great way for everyone to show a little creativity, humor, and humility while engaging our collective competitive spirits.  I came away from that experience convinced I had a set of colleagues who were equal parts competitive and collaborative.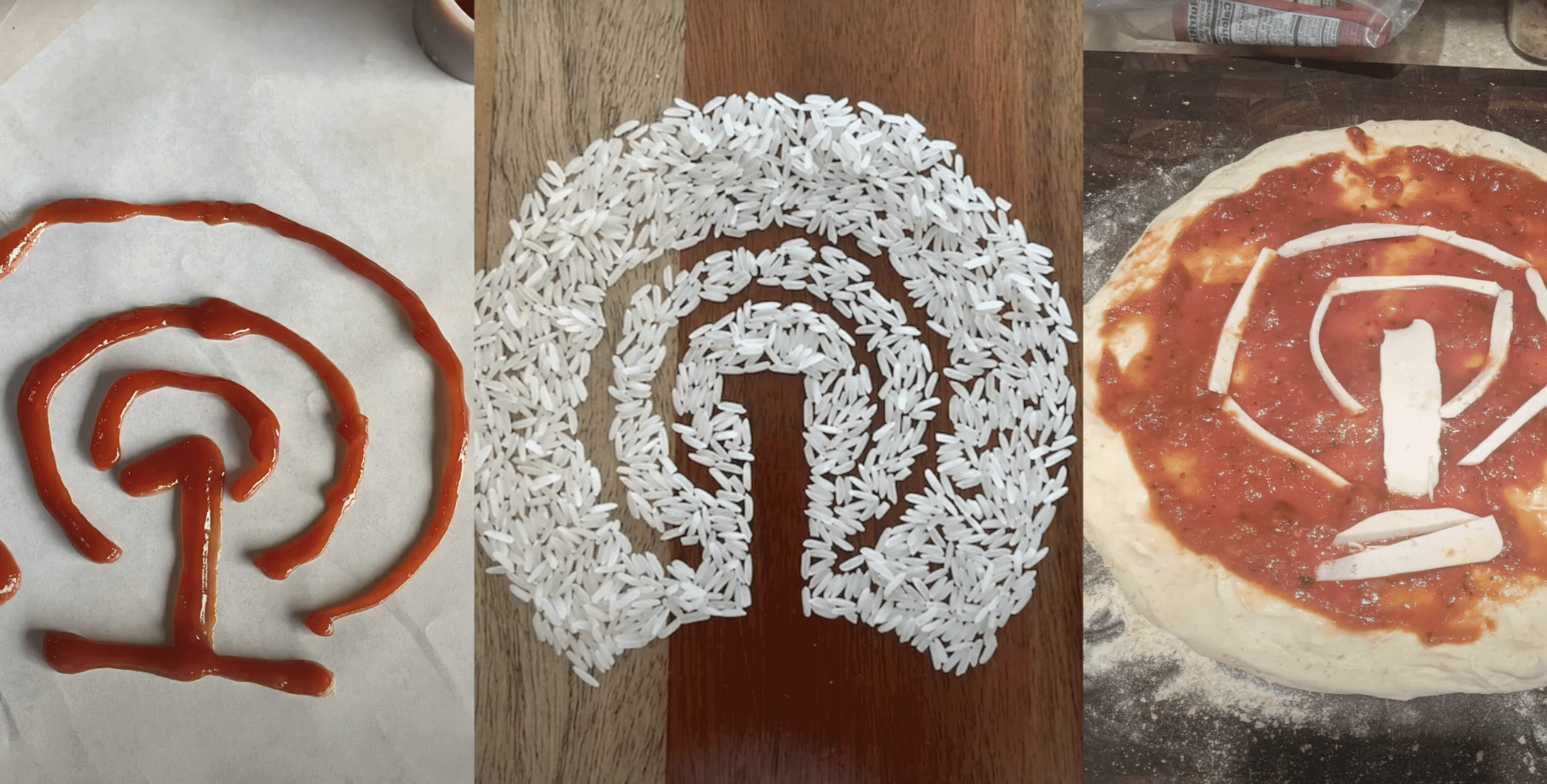 The collaborative and non-hierarchical nature of the company is also pervasive in things like the  #answers Slack channel, where you can post a question you have about the product or the business and someone else will chime in quickly with a helpful answer. This is not your typical "support" channel — everyone from the CEO on down regularly jumps in and provides helpful answers in the name of sharing knowledge across the company.
Everyone's job switch decision is ultimately deeply personal, but I hope that by sharing my experience, I have provided a good framework for you to make your next employment decision.
If you're interested in joining our growing team, check out our current job openings or reach out to us at support@onesignal.com.
Join our Team!