Most game developers understand how vital push notifications are to reengage users and prevent churn. Once a user has exited your game, offering them a compelling reason and opportunity to return is a no-brainer. Sharing in-game events and connecting with users while they're active is equally important, but may require more nuanced implementation. In addition to finding the right SDK or building your messaging infrastructure, it can be challenging to tow the line between encouraging engagement and distracting players. Below, we've outlined six intuitive ways to use in-app messaging to enrich your player experience without causing friction.
1. Encourage Friendly Competition
Believe it or not, in-app messages can be an effective way to gain new users as well as keep existing users engaged. For example, a message that reads, "Team up with Friends!" (as seen in Toon Blast below) is an easy way to generate word-of-mouth referrals and engage multiple players at once.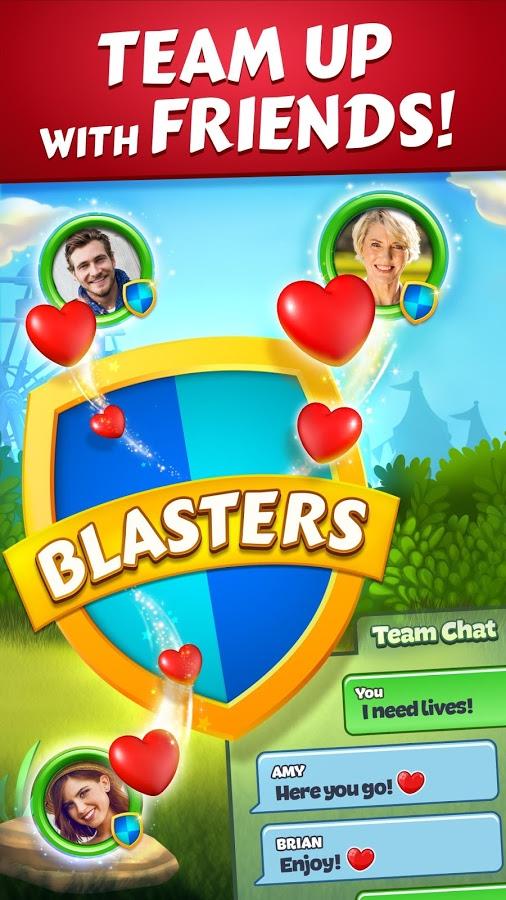 Alternatively, you can display the high score of the day with an in-app message at the top of your app that reads, "Beat the high score: 21,563 points." You're effectively challenging your users to rise to the competition...and encouraging them to create stronger connections to the game through their social network.
2. Onboard users to your game
In addition to engaging users, a powerful in-app messaging infrastructure can be used to support the overall product experience and conserve valuable development resources. Versatile messaging templates like OneSignal's in-app carousel slide cards can be used to create an onboarding sequence to introduce the rules of play and highlight where to find key resources in the app. If you plan on creating more games down the line, a reliable in-app messaging platform can help expedite your release timeline by allowing you to focus your time and attention on the features that matter most.
3. Share Updates & Promote Feature Awareness
Inform your users about new app developments or changes, such as new levels, fun tools/weapons, or even "secret" shortcuts they can try. You can trigger the message to show after a certain amount of time (to ensure relevance and prior gameplay) and can entice your users to explore the new updates and reward their continued engagement with small delights. The versatility of in-app messages provides the opportunity to draw attention to under-utilized features, entice your users to explore new updates, keep them informed about bug fixes, and ultimately build a better overall player experience.
4. Showcase Rewards & Recognize Achievements
Perhaps in your game, players earn a specific number of coins for completing certain levels. You can display their earnings with an in-app message that pops up at the end of the level. This enhances the players sense of reward by letting them know exactly what they've accomplished. By linking achievements to in-app messages, you can maximize the impact of your reward systems and create a positive feedback loop around in-game events.
5. Share Helpful Hints & Game Tips
In-app messages are the perfect medium to offer support to players when they get stuck and encourage them to keep progressing in the game. These messages are most effective when they include context related to a player's specific gameplay, so personalizing the content based on their current level and game challenge is key. The popular word game Wordscapes does a great job of this by sending in-app messages or push notifications such as "Just guessing. But you might try the word DARN."
6. Offer Timely Discounts & Personalized Promos
If your game offers in-app purchases such as special gear, coins, or avatar modifications, you can entice players by offering them a discount at the right moment in their game journey. While offering discounts should be done sparingly, a simple, well-timed message such as, "We'd like to reward you with a gift. Click below to get 20% off your next in-game purchase!" is a great way to encourage purchases and reward engagement.
A few final tips to keep in mind:
Never be afraid to be cheeky and quirky with your messages - mobile games are fun and your messaging should be too!
Be sure to utilize the rich images from your game in your messages as well. Doing so will help ensure that your in-app messages are congruent with your game experience and just as visually engaging.
On the fence about whether to build or buy in-app messaging functionality? Check out the article below to learn more about the potential benefits and costs of each option.
Build vs Buy: Considering Opportunity Costs