Mobile gaming is one of the most saturated and churn-heavy industries in modern media. The old adage, "If it was so easy, everyone would be doing it" comes to mind. Well, with the growing accessibility of mobile app development and the world's unquenchable craving for Candy Crush-levels of endless amusement…it did become easy and everyone is doing it.
This is precisely why player retention will end up being the benchmark that makes or breaks your mobile game. Your mobile game may have the most addicting features with an acquisition rate that promises popularity, but it's not enough to be the shiny new thing in app stores for a month.
Below are four player retention tactics to implement in your mobile game, so you can achieve the one thing all apps ultimately strive for: longevity.
After all, every good mobile game needs a game plan.
Why is Player Retention Important For Mobile Apps?
Mobile game retention is the metric which measures how many users are engaged with your app over a specific period of time. In the case of mobile games, especially free-to-play (f2p) mobile games, the specific period of time you should be concerned about is all the time.
Today's most successful mobile games operate not just as a singular engaging gaming experience, but as an ongoing service.
A high mobile app retention rate:
Demonstrates user loyalty
Provides sustained revenue (and profit)
Increases LTV (user lifetime value)
Unlocks opportunities for long-lasting monetization
Solidifies app reputation and encourages referral downloads
Saves costs and resources when compared to the costs of new player acquisition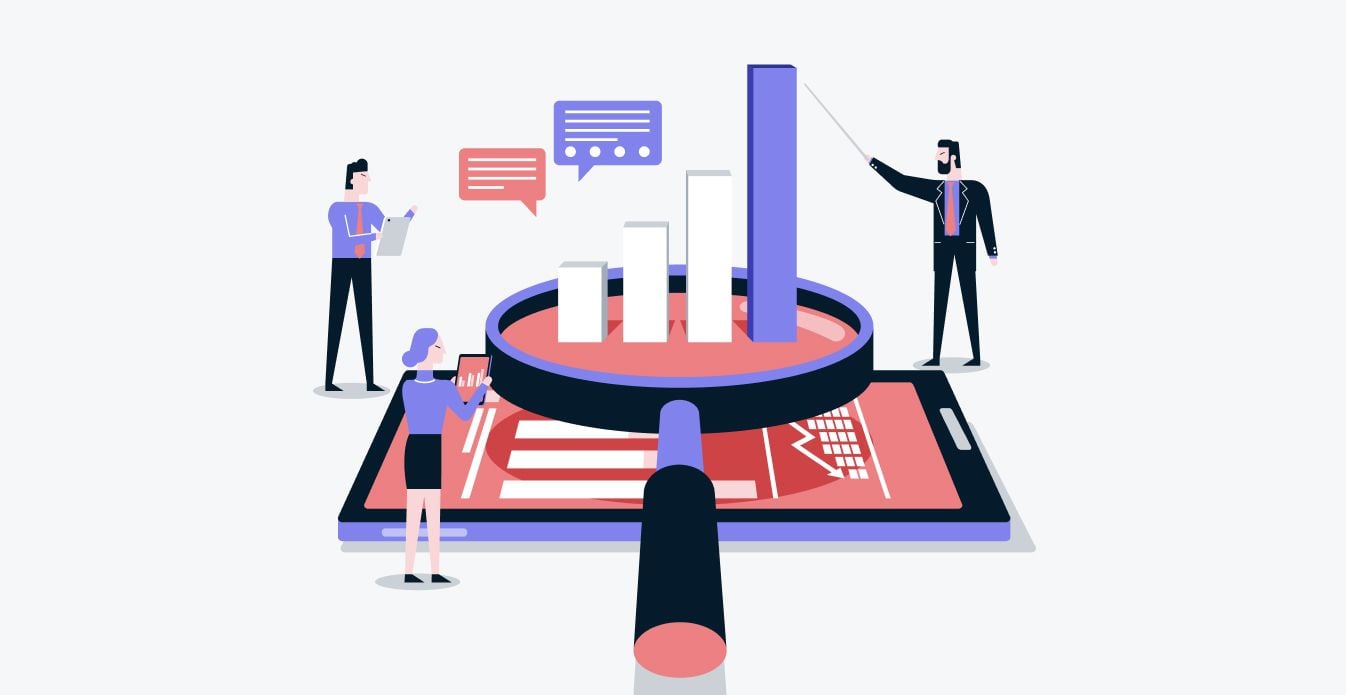 Mobile App Retention Benchmarks
User acquisition costs - Mobile Gaming

• 2018 - $3.75

• 2019 - $1.42

• 2020 - $1.47

• 2021 - $3.19

Mobile App Retention rate on day 30, post-installation (worldwide)

• News - 11.3%

• Health & Fitness - 3.7%

• Gaming - 2.4%

Let's get to the hacks — below are the mobile game engagement strategies most likely to keep your mobile app retention rate at the top of the leaderboards.
How to Improve Mobile Game Retention

1. Optimize Player Onboarding & Once in The Game… Get to The Point!
The average app loses almost 80% of its user in the first three days after installation.
This is the most critical time to influence mobile game retention. The onboarding process for your mobile game is your first (and only) opportunity to hook player attention, deliver the promise of your game's premise, and make a first impression worth revisiting.
Avoid lengthy tutorials or sign-in processes. Throw players into core gameplay as fast as possible. Demonstrate to players that every time they open your mobile game, they can expect instant gratification at their thumbs.
Resist the urge to bombard players with notification permissions immediately. Most mobile games do not come with the same built-in reasons for push notifications, like a chat app for example. You must first prove to players that they will be getting something out of this experience before you ask them for anything in return. Not only does practicing push notification restraint stop players from churning but it's been known to double opt-in rates when implemented later on, post-onboarding. Context is key!
However, it's important to note that certain mobile games may actually hinge on push notifications to notify players when it is their turn to play. Take Words With Friends as an example. Push notifications are essential to the game flow and player experience, which means asking for push permissions during the onboarding process is a necessity. Ask yourself, "do I WANT players to know when to play my game or do they NEED to know when to play my game?" Adjust your permission requests accordingly.
Whenever you do decide to introduce push messaging, use notifications to intuitively introduce game tips and help players receive more value from your mobile game, instead of pestering them.
Point players in the direction where they will be most rewarded. Onboarding should flatten the learning curve and instill a sense of personal control in new players. A mobile game UX built for retention is one that puts its most dopamine-inducing features front and center.
2. Incentivize and Reward Player Engagement
There is nothing worse than dumping hours of time and effort into a game, only to be left feeling like nothing has changed. Give players a sense of progress by tracking achievements, offering rewards, and visualizing their evolution within your game. Additionally, you may build in customization and personalization to give players a deeper sense of ownership and connection to their game journey.
You also want to make sure in-game rewards are fairly balanced with the time you are asking your players to invest. Rewards can be either achievement-based to encourage continued play or triggered by a timer to give players a reason (and instant reward) for opening your app in the near future. Other reward systems include:
Rewards for watching advertisements
Special rewards or premium feature unlocks dedicated to high-achieving or long-time players
Rewards triggered by social interactions with other players or inviting a friend
Allowing players to track their growth and collect rewards that continually incentivize their investment creates a sense of momentum that is hard to ignore. Give people as many reasons as possible to return back to something they are proud of.
3. Use Multi-Channel Messaging to go Beyond The Game

Stay top-of-mind with push notifications
Once you've figured out the right time to ask players to opt-in for push notifications, take advantage of this agile messaging channel to encourage social engagement. Many if not most players use mobile games as time fillers, meaning that sessions are short and objectives are often left incomplete. Use mobile gaming push notifications to remind players to return to your game to complete their level or to create a sense of urgency for upcoming bonuses.
Don't be afraid to experiment with timing, frequency, and content. Depending on when they downloaded and how often they use your app, players will be more or less receptive to receiving off-hours reminders.
Grease the wheels with in-app messaging
In-app messaging for mobile games should be unobtrusive and helpful, supplying players with valuable tips and/or hints for navigating the more challenging parts of your game. Remember, your goal is to leave the flow of gaming uninterrupted, only pinging players who could use a helping hand.
To discover  even more ways to implement in-app messaging into your mobile game, read our guide on 6 Unobtrusive Ways to Use in-app Messaging in Mobile Games.
Get competitive with Live Activities
For mobile games operating on iOS, Live Activities offer a phenomenal opportunity to implement a mobile game engagement strategy and retain competitive players. One of the biggest reasons players return to games is to outscore their friends, outscore themselves, or claim the top of the leaderboards.
Live Activities appear on players' phones when they're not playing your game and can be used to:
Announce current game leaders and entice players to re-engage and reclaim their throne
Announce the start of live events or campaigns
Create a sense of urgency with countdowns, giveaways, and fleeting reward opportunities
Finding The Right Mobile Game Engagement Strategy

Download our comprehensive e-book, Mastering User Communication in Mobile Games, to learn how top gaming studios use different messaging channels and uncover key use cases and best practices to retain players in a competitive gaming market.
4. Always Produce New Content
This one is simple. Without a steady stream of new, challenging, or otherwise unique content, players will quickly grow bored of grinding away with the same old content and move on to the next flavor of the month. Learning how to improve mobile game retention requires you to embrace change.
Continuously optimize your app store listing to reflect your game's features and updates. Players are more likely to support a game long-term that is being nurtured by an invested dev team.
Additionally, remember tht feedback is your friend! In-app surveys and  A/B testing are both great ways to solicit user feedback, tweak your mechanics, and improve mobile game retention. Whether it's the addition of new features, existing tutorials, or something as simple as your loading screens… crowdsourcing feedback is one of the best ways to keep your finger on the pulse of what attracts players and what keeps them attracted after day 30.
Learn How to Improve Mobile Game Retention With OneSignal

OneSignal is designed to help mobile game developers seamlessly communicate with their players across every channel, including mobile push notifications, in-app messaging, and Live Activities. We offer turnkey integrations with Unity and other gaming solutions to give you out-of-the-box functionality for your new app. If you don't yet have a OneSignal account, you can create one for free and see why 2 million businesses are now thriving in the omnichannel messaging arena.
Get Started for Free