Push Notifications Help Randstad Coordinate 150,000 COVID Vaccinations
Randstad uses OneSignal to connect Germans with local vaccine appointments to expedite national vaccination efforts.
#1
Confare CIO Impact Challenge Winner
Randstad is the number one human resources company in the world, serving to coordinate both permanent and temporary staffing, outsourcing, people development, and more. Bringing in over €20 billion in annual revenue and operating worldwide in 38 countries,
Randstad's HR solutions are all about matching the right professional talent with the right opportunity. The company's web and mobile app platforms deliver top-of-the-line job matching through their HR technology.
In early 2021, Randstad set off to apply their strengths in job matching and mass resourcing to a whole new challenge — supporting Germany's national vaccine effort. Effectively and instantly communicating vaccine availability to Germans seeking to book appointments would be key in this process.

Launching the Vaccine Finder App to Fill an Urgent Need
If any company was equipped to spearhead the complicated supply and demand puzzle that arose as Germany rushed to coordinate its national COVID vaccination effort, it was Randstad. The company began delivering medical and administrative personnel to vaccine centers to help the cause and create more vaccine appointment availability. At the same time, they worked on building the Impf-Finder (translates to Vaccine Finder) app to help match users with available vaccine appointments in their vicinity.
Randstad CIO Carsten Priebs anticipated that vaccination appointment booking processes would become more complicated as the government expanded access to the country's nonpriority groups. He knew that demand for appointments would skyrocket. Communicating and coordinating with doctors who were swamped with calls and appointment requests would be challenging. In parallel, app users needed an efficient way to secure appointments —a need the Impf-Finder app was created to fill.
In March of 2021, after a rapid and strategic development process and after the app had been governmentally approved, Priebs's team launched the platform as part of the pro bono initiative. It became the first and only mobile app in Germany for booking Covid vaccine appointments.
The ​​Impf-Finder app works by anonymously locating a user within a 100 kilometer radius and then showing the user open vaccine appointment near their location. The user then selects and confirms their appointment, after which they receive a barcode, which acts as their appointment booking number.

When the team first launched the new app, they faced significant issues. The ​​Impf-Finder app was falling short of its goal to quickly match users with appointment slots proposed by doctors who had been onboarded to the platform.

Although the app was getting 10 or 20 thousand downloads per week, users weren't seeing open slots when they logged in. Demand was outpacing supply as a flood of users rushed to claim the limited number of available vaccine appointments, all while the Randstad team was still working to onboard more doctors to the platform.
"We started without OneSignal, but we should've started with Onesignal. People weren't finding appointments."
According to Product Owner Stefanie Tessaro, the app appeared empty when users logged in, which led to frustration and churn.
"We had a lot of people interested in vaccines, but when there were slots, they filled up quickly."
Frustrated users began leaving negative reviews and ratings in the app store, which further detracted from the app's reputation and goal. Some users even thought the app was fake. Worst of all, lapsed users missed out on the potentially lifesaving opportunity to get vaccinated.
To reverse these negative initial trends in the app's rollout, Randstad turned to OneSignal for help.
As a result of the ​​Impf-Finder app's initial growing pains, users and doctors alike were requesting better app communications to facilitate the appointment booking flow. As Randstad looked for a messaging provider, they knew they needed a solution that would allow them to send notifications securely without compromising patient privacy. That meant they needed a strong API capable of triggering notifications without storing user data in the dashboard.
A few months after the app launch, OneSignal offered to join the initiative pro bono in order to help the app fulfill its core value proposition – retaining users long enough to get them vaccinated.

"We saw companies like Randstad investing resources to help the community during the Covid crisis and wanted to do our part to support the initiative."
According to Oliver Scharfenberger, the IT contractor responsible for implementing OneSignal, the setup process was "really easy for integration purposes." Not only was the solution fully GDPR-compliant (which was a must-have) but it also required much less overhead than configuring push notifications with Firebase. OneSignal's easy-to-use dashboard, UI, and support for both Android and iOS devices were clear advantages of the platform, according to Scharfenberger. It was also easy to integrate OneSignal with OutSystems, the low-code platform on which the app is hosted.
Streamlining App Communication and Booking Logistics with Transactional Notifications
Given the elevated sense of anxiety and urgency associated with vaccination, sending real-time updates was critical to the app's success. To fulfill this need, Randstad used push notifications to notify users whenever new vaccination slots were available in a 100 kilometer radius of their location. In order to protect user's privacy, Scharfenberger configured this use case via API using dynamically randomized GPS coordinates and then applied it to a message template in the OneSignal dashboard. With this elegant update, users were finally empowered to book appointments as soon as they became available. Adding push notifications also removed the need to constantly reopen the app to check for appointments, eliminating friction and stress from the user experience.
"With push notifications, it was really a step forward. Whenever a doctor posted vaccines, the users received a message and they could look it up directly," said Tessaro.

Increasing Vaccine Appointment Matches
After implementing push notifications, the Randstad team rapidly saw results. The team was tracking high-level app metrics such as app downloads, app uninstalls, and most importantly, vaccine "matches," or successful appointment bookings. Shortly after implementing OneSignal, the team saw a higher proportion of vaccine matches to uninstalls.
"Three or four days after the new [messaging] feature was added, the gap was lower" said Scharfenberger. "As a programmer, you want to see your impact. It was very nice that you [OneSignal] have so many statistics, because you could see the conversion rates and the click through rates."
OneSignal's analytics helped the team track the success of their campaigns over time as supply and demand continued evolving.

Improving the Customer Experience & Enhancing Brand Reputation
Although ​​the Impf-Finder app had suffered from negative App Store reviews and ratings early on, the team quickly saw this trend reverse after implementing push notifications. Even though appointment slots weren't always immediately available, providing users with real-time scheduling updates helped generate trust in the platform and prevent churn, which ultimately allowed the app to do its job while the Randstad team recruited more providers. Users were finally getting what they needed out of the app: finding and booking appointments.
"They [the app users] just wanted to be notified. That just improved the user experience a lot and helped us get better ratings," said Priebs.

"They [the app users] just wanted to be notified. That just improved the user experience a lot and helped us get better ratings"
Communicating Appointment Cancellation with Real-Time Notifications
With the hectic surges in demand and doctors' limited bandwidth, appointments sometimes needed to be rescheduled. Randstad used push notifications to notify users when doctors canceled upcoming appointments.
In order to protect user privacy and automate these notifications at scale, Randstad used a pre-built OneSignal message template and configured these notifications to be triggered via API. These notifications also double as a way to reengage users and remind them to book a new appointment.

An Internationally Recognized Success Story
For his work designing and deploying the app, Priebs was named a Confare CIO Impact Challenge Winner and was acknowledged as an IDG top 10 CIO of Large Companies. The jury praised the app for its efficiency and ease of use — two of Randstad's biggest challenges when the app launched.
Today, the ​​Impf-Finder app has been downloaded nearly half a million times across the Apple and Google Play Stores and has offered one million vaccine opportunities to citizens and their families across Germany through OneSignal. They have since enabled over 150,000 vaccine matches.
As Priebs reflects on the process, "We are super grateful and thankful. [Without OneSignal], the app definitely would not have been such a success because people were so frustrated all the time. There's no better way to communicate with the users."
With the success of the app, Randstad has effectively broadened vaccine access to a wider portion of the German population, reduced wasted vaccine doses, and expedited the national vaccine rollout — all with the help of push notifications.
"Next time we'll start with OneSignal" said Priebs.

"Next time we'll start with OneSignal."
More Customer Case Studies
Find out how our customers are using OneSignal to increase retention
Betmate leverages OneSignal Journeys to create personalized and targeted omnichannel user comms at scale
Taptap Send drives growth and nurtures strong user relationships by scaling its messaging strategy to support new markets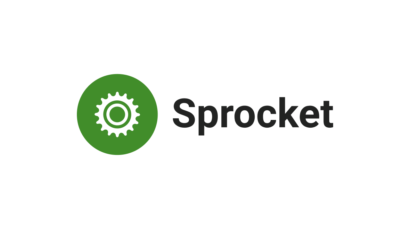 Sprocket uses onboarding journeys, intelligent delivery, and relentless A/B testing to spark engagement
Get Started Today For Free With Our Tool
We'll get you going in a matter of minutes.
Have questions? Chat with an expert.