Ogun Reduces Churn by 35% with OneSignal's In-App Messaging System
Ogun uses OneSignal's industry-leading, Advanced In-App Messaging features to Improve App Retention and Reduce Churn
27%
Improved App Retention
Ogun is a Spanish construction management app designed to provide simple communication and coordination tools for contractors, specialized trades, and renovation professionals. With Ogun, professionals can keep all their sites and projects organized under one platform, so they can plan and manage their work seamlessly. All checklists can be managed and shared in one calendar view to help deliver projects on time.
The Opportunity: Seeking a Proper Messaging Solution
Founded in 2019, Ogun started out without an in-app messaging system. As providing seamless communication and task reminders are essential elements to their business, the team needed a platform that would not only deliver mobile push notifications and in-app messaging, but also grow with the business as they continued to scale in size.
Instead of draining engineering resources to build their own in-app messaging system, Ogun needed to purchase a reliable platform to help support their growth, ultimately choosing OneSignal for its best-of-breed mobile push and in-app messaging. When conducting market research, Ogun prioritized advanced messaging features that would help better build out their own application, and saw that OneSignal continued to rank top in this category.
In-App Messaging Carousel Enriches Onboarding Experience
When OneSignal released its latest In-App Messaging feature, In-App Messaging Carousel, Ogun jumped at the opportunity to enrich their onboarding experience and build out multiple customized welcome messages. Given the change to proactively address areas where users might fall out of the onboarding flow, Ogun immediately saw an 80% increase in CTR for their onboarding messages as a result of using OneSignal's Carousel feature.

OneSignal's IAM Carousel allows developers to easily build up to 10 screens of customized content in a scrollable carousel format -- all with no code required. For Ogun, they were able to set up a seamless onboarding experience with messages to walk users through the product. These multiple carousel screens helped clearly break down the process, allowing users to quickly onboard and start communicating with different sites.

OneSignal paid customers unlock a full suite in-app capabilities, including access to unlimited active In-App Messages, Data Tags, Personalization by Audience Segment, Carousel Messages, and Custom Outcome Tracking.
Recreating WhatsApp's Push Notification Experience
Seeing that many small to medium sized businesses required a simple tool to communicate specific workflows across different construction sites, Ogun jumped on the opportunity to reproduce a WhatsApp push notification experience with the help of OneSignal.

Just as WhatsApp sends push notifications to inform users about ongoing activity in separate chat rooms, Ogun re-created a similar experience to help professionals manage their workflow communications under a single platform. To streamline this workflow process, Ogun relied heavily on OneSignal's mobile push notification service so that when users open a push notification reminder, they are taken directly to the chat conversation related to their own specific tasks.
We have been able to reproduce WhatsApp's push notification experience using OneSignal. Now our users can both track the progress of their projects, and manage their communications through a single platform.
Boosting CTR with IAM Templates
OneSignal's new release of In-App Messaging Templates provided Ogun with a new idea -- to wow its end-users with a customized, engaging stream of personalized messages. These messages were critical in getting users to become more familiar with the app. By delivering welcome messages, new feature announcements, and promotions, this rendered a massive boost in app retention.
Using OneSignal's In-App messaging system has allowed us to support users during their discovery stage, and to progressively highlight for them those features they are not using yet. This has allowed us to reduce our base churn figure by 35%
OneSignal Partnership Scales With New Growth
OneSignal's In-App Messaging served as a powerful tool for Ogun to nurture and retain users, ultimately reducing churn by over 35% and increasing overall app retention by 27%. As Ogun continues to improve their in-app experience and grow, they forge ahead with full confidence that OneSignal is ready to scale with them.
More Customer Case Studies
Find out how our customers are using OneSignal to increase retention
Betmate leverages OneSignal Journeys to create personalized and targeted omnichannel user comms at scale
Taptap Send drives growth and nurtures strong user relationships by scaling its messaging strategy to support new markets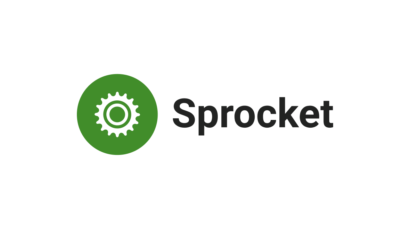 Sprocket uses onboarding journeys, intelligent delivery, and relentless A/B testing to spark engagement
Get Started Today For Free With Our Tool
We'll get you going in a matter of minutes.
Have questions? Chat with an expert.