When you pick up your smartphone, the first thing you'll see is your push notifications - maybe there's a breaking news alert, an HQ Trivia game reminder, a message from a dating site, or football scores… Whatever it is, chances are it came from us.
550K+ developers and marketing teams use OneSignal to compose push notifications, automate delivery, and track performance. The company started as a Y Combinator-backed game developer. Our founders were frustrated with existing push notification tools, so we built our own system. It took off like wildfire. Now we send over 4.5 Billion push notifications every single day. OneSignal is the fastest, most reliable customer engagement platform, with the ability to send 850,000+ push notifications per second.
The company is growing quickly both in terms of revenue and employees. It's a great time to join because we're still early - we've raised a total of $9.5M from investors including SignalFire and Rakuten Ventures (Techcrunch). And despite our early stage, we have massive market penetration (Source: BuiltWith).
Push notifications are only the beginning… We're on track to power the world's messages across every channel. Will you help us get there? We're hiring!
If you know someone on our team, reach out to them to learn more. Or email contact@onesignal.com to learn more.
Here's what a few people have to say about why they joined OneSignal and what they like about working here:
"Working at OneSignal is rewarding; this is a company with hard technical problems building robust solutions that impact hundreds of millions of people every single day." -Joe Wilm, CTO
"I joined OneSignal because I saw a talented group of people, who had built an incredibly sophisticated product that makes it easy for businesses to engage with consumers. I know that in 10 years I will look back and be proud to have been part of this team." -Josh Wetzel, CRO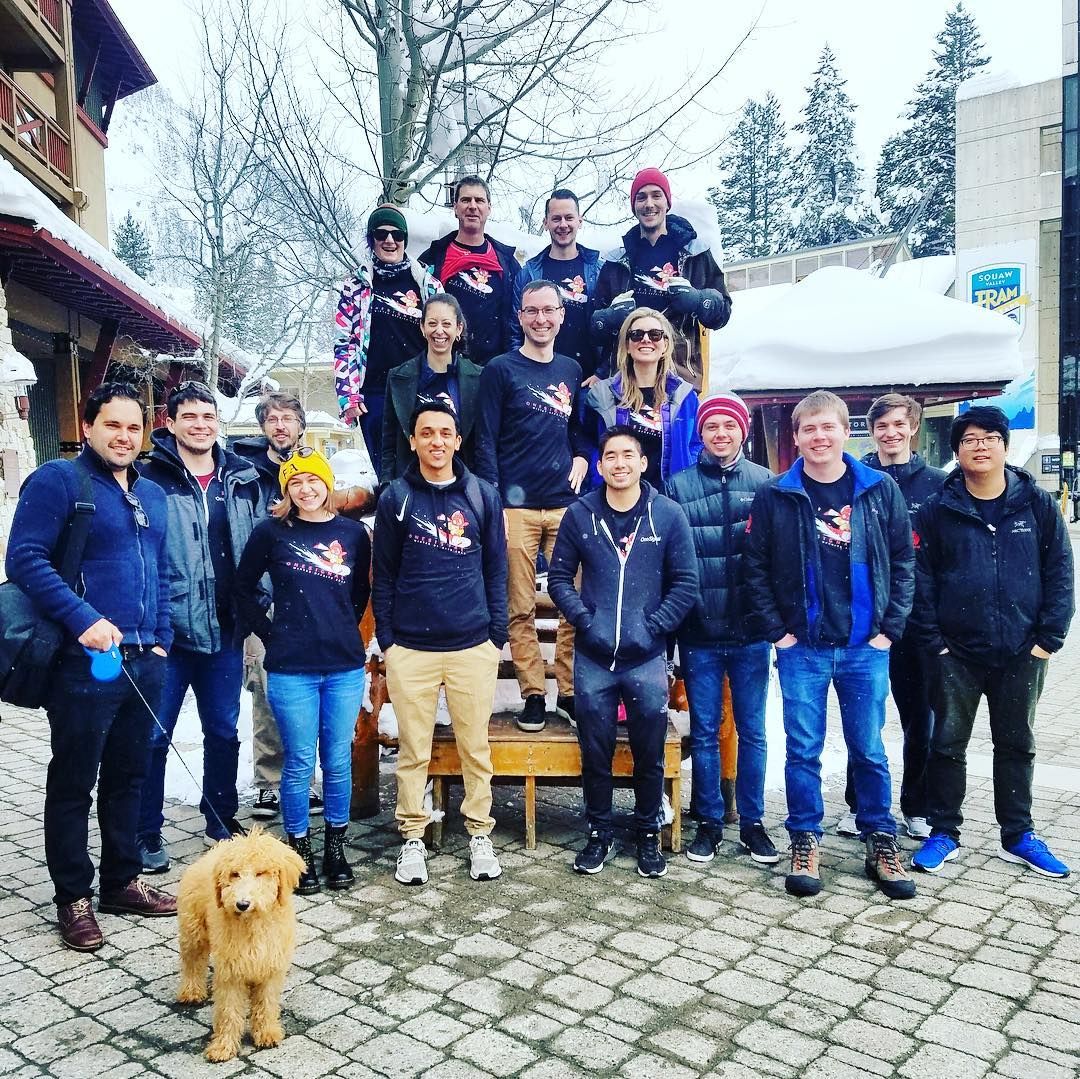 "I chose OneSignal because the product offers the ability to touch many areas and learn different technologies. Being among the first hires, I've seen tremendous growth and know that we are just getting started. This is definitely attributed to the amazing culture we've built here full of smart, humble, and hardworking people." -Jon Fishman, Support Engineer
"The immense scale we operate at -- billions of notifications a day, hundreds of thousands of applications -- makes for fun scaling challenges. When I worked at Facebook and LinkedIn, it took months to see products ship and ideas to come to life. Now I can see the impact immediately." -Zack Hendlin, Head of Product
"Over the last year we optimized and scaled our Rust delivery service from delivering 60K notifications a second to 800K+ notifications a second. I really like how much ownership and impact each member of the team has." -Darren Tsung, Senior Software Engineer
"OneSignal is a technology company at its core. Our deep understanding and passion for building software and hardware enable us to provide unmatched speed, customization and reliability." -George Deglin, CEO
"I've helped scale engineering orgs in multiple companies, and our team, technology, scale… all those aspects make it an exciting time to join OneSignal." Bryan Smith, VP of Engineering
OneSignal open positions:
Don't see your ideal job? Name your position. As a growing start-up, we'd hate to miss hiring an incredible talent just because we didn't have the right opening posted at the right time. You can always get in touch with us via email contact@onesignal.com.