This is the question every prospective customer asks, and if they don't, they're thinking about it.  
We strive for simplicity in our product (ease of integration, ability to quickly and easily send a notification), and the same is true about our pricing.  
OneSignal's pricing is based on the number of subscribed devices that can receive messages.  Subscribers are devices that are opted-in to receive push notifications or messages.  
OneSignal offers two different paid plans:  Starter & Pro.
The Starter Plan is self serve and starts at $99 per month for up to 30,000 subscribers. This plan is for users who want monthly flexibility and can only be paid via a credit card or PayPal account. Every 1,000 subscribers above 30,000, is priced at $2.50 monthly.  With the Starter Plan, you'll get access to all the core premium messaging features (like User Permissions and List Upload) along with more segments and automated message templates.  
The Starter plan does not offer volume discounts, premium support options, or enterprise-grade hardware for those with a large user base or have speed requirements. This is the ideal plan for websites or mobile apps who are gaining traction with a growing number of subscribers and want paid features.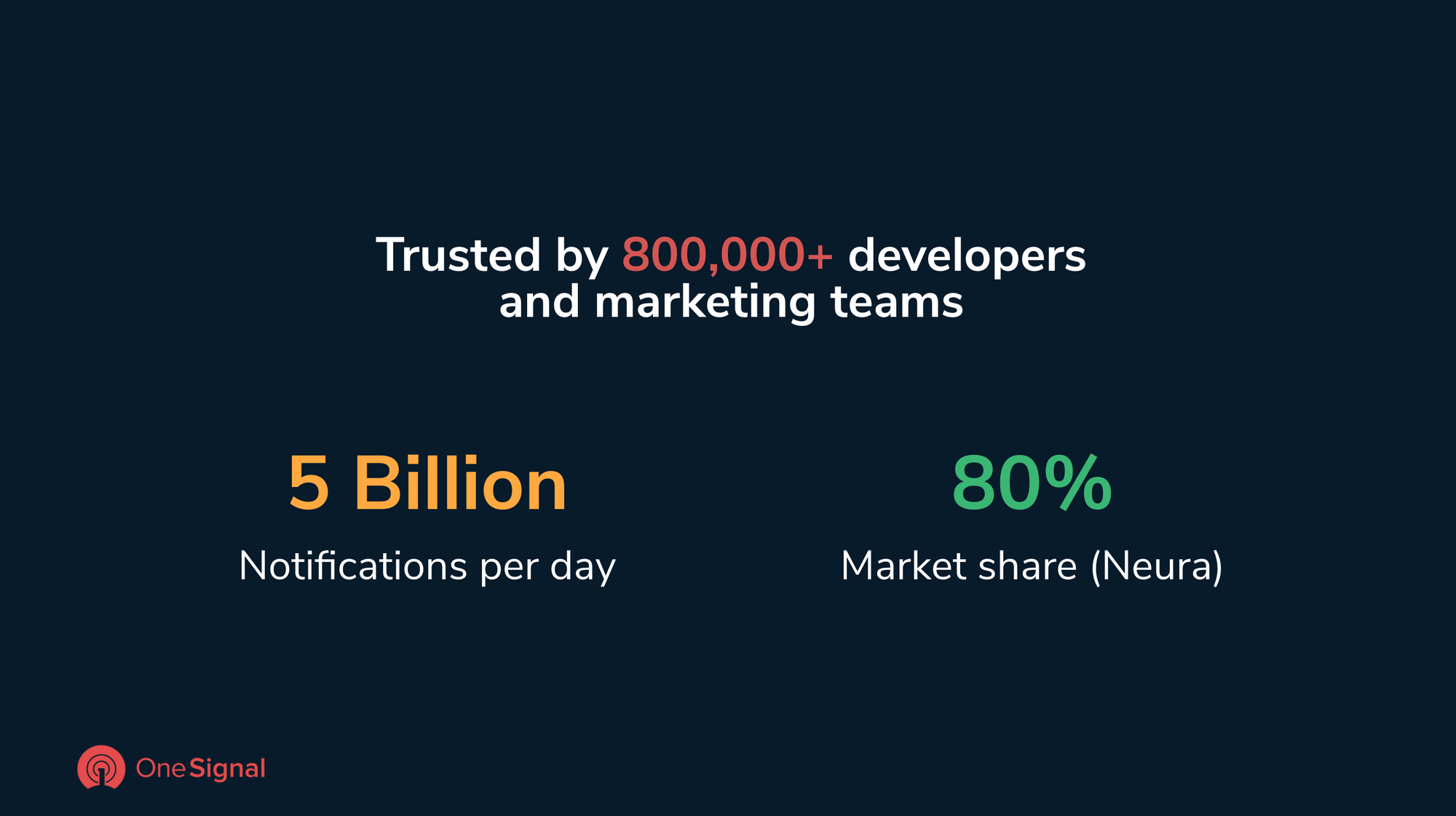 The Pro Plan is an annual commitment that starts at $6,000 a year for 200,000+ monthly subscribers.  Each increment of 1,000 subscribers above 200,000 starts at $2.50, however the more pre-purchased subscribers, the lower the rate (see Volume Discounts below).  
OneSignal's Pro Plan offers add-on support packages that can include a designated account manager, product team support and contract customization. Premium Support packages can be added on for those customers looking for dedicated support to ensure proper setup, best-practice consulting and prioritized technical assistance.  The Silver package is $5,000 a year, Gold package is $24,000 a year and the Platinum is $36,000 a year.
The paid OneSignal product is wicked fast because of efficient architecture that delivers messages at industry best speeds.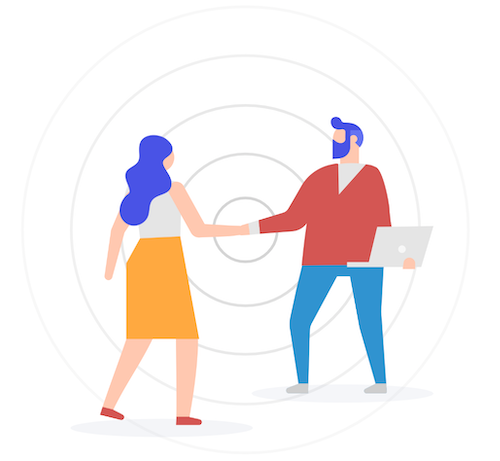 Volume Discounts are built into OneSignal's Pro Plan pricing.  For example, if a company wanted to start off with a 200,000 subscriber Pro Plan it's $6,000 annually.  For 500,000 subscribers the effective subscriber cost is reduced totaling $11,568 (vs. $15,288 on the monthly plan).  At 1,000,000 the annual cost is $20,568 (vs. $30,288 on the monthly plan).  In summary, the larger the committed subscriber volume, the greater the discount for an annual Pro plan.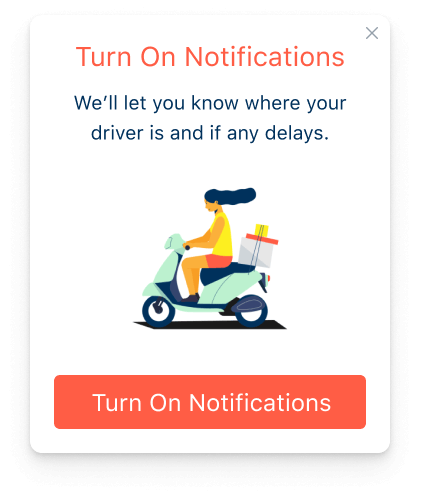 In-App Message Pricing - This past quarter we introduced a new channel for our users, In-App Messaging.  OneSignal's basic free tier offers 1 In-App message (with no user segmentation).  For the rest of 2019, the full-featured product will be included with our paid plans, however, we will be charging an additional fee to unlock In-App starting in 2020.
There are also no hidden charges for exporting data, making API calls, updating data tags, or sending large volumes of messages. At OneSignal we aspire to provide a world-class experience and charging hidden fees goes against that goal.  
OneSignal strives to be a reliable and cost-effective partner for our users. If you have a pricing question and want to discuss this in detail, please contact our sales team or refer to our pricing page.