Personalization with In-App Message Tag Substitution
Make your message more effective by using OneSignal's Data Tags to personalize your in-app messaging for each user. Similar to the current experience in push, email, and SMS, all you need to do is specify the appropriate Data Tag and a default value to send a more relevant message and boost engagement.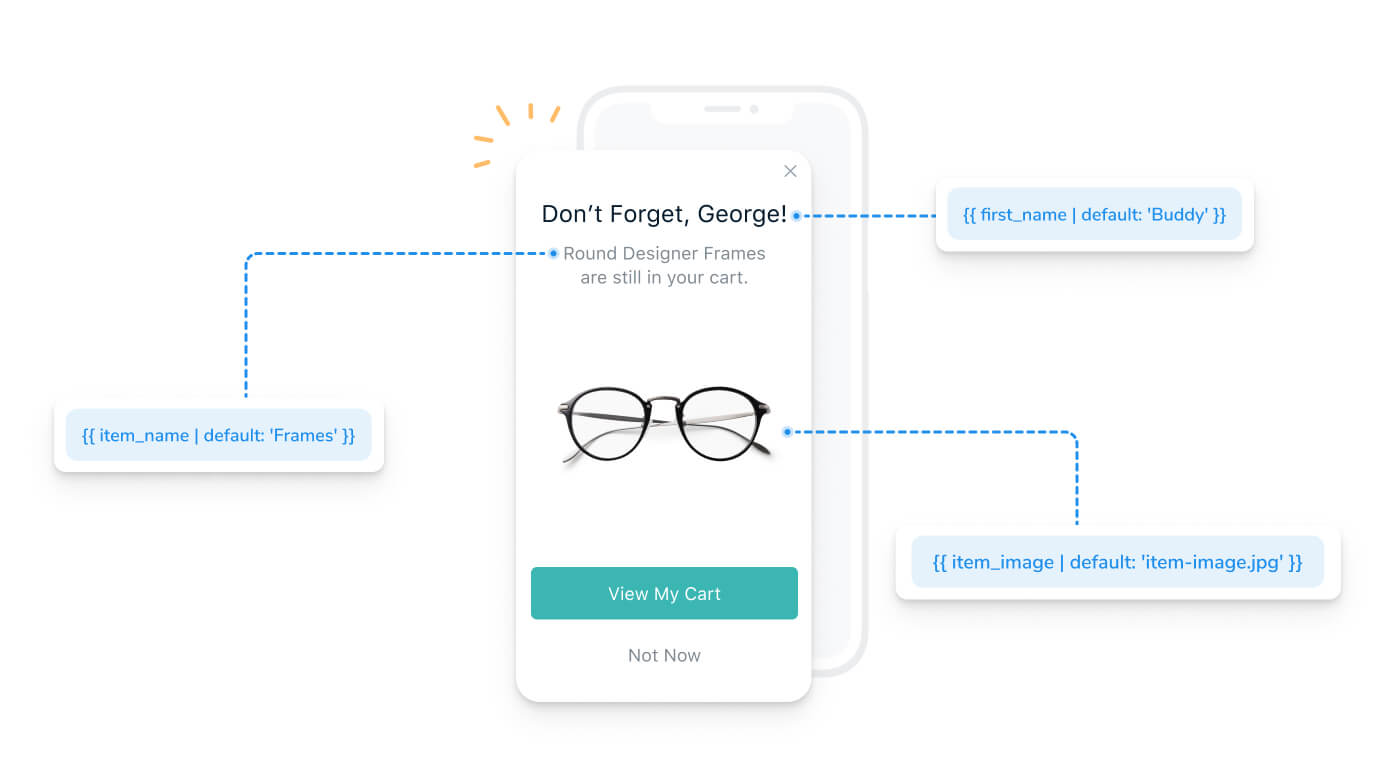 There are a number of ways to use tag substitution in your messaging strategy. Tag substitution can be used in any text field or in the URL (for images and buttons). Some common examples include:
Names
Add your user's name to in-app messages to make the content more personal and eye-catching.
Membership type
If your company offers different plans or tiers, mention your user's specific plan in an onboarding Carousel sequence.
Achievements
Refer to your user's achievement level or score when you send a congratulatory in-app message.
Images
Customize in-app images based on user preferences to make the content more compelling. For example, pair a promo code with a picture of a burger for burger lovers and substitute a picture of a pizza for pizza lovers.
Ready to start personalizing your in-app messages? In-app messaging is available for all plans. We've compiled a list of recommended data tags. You can add data tags through your user dashboard, API, or OneSignal's SDKs.
Want to enhance your personalization capabilities? Upgrade your plan to unlock more Data Tag and Segments.
To learn more tips to improve your messaging strategy, check out this how-to video.
Mixpanel Upgrades: Faster Sync, Email and SMS Support
15-Minute Data Syncs
OneSignal's Mixpanel integration will dynamically sync cohorts from Mixpanel every 15 minutes, which is the fastest data sync between a messaging and analytics tool in the industry. Compared to Mixpanel's other partners that refresh every two hours, this faster integration is critical to re-engage users who drop out of your funnel during the sign-up or purchase process.
Email and SMS Support
Our integration also now supports email and SMS in addition to push notifications and in-app messaging. We've updated our Mixpanel integration so you can leverage the OneSignal external_user_id instead of player_id. This will allow you to sync cohorts and messaging events with any messaging channel. This also supports customers who have an internal ID that they would rather use to connect both systems.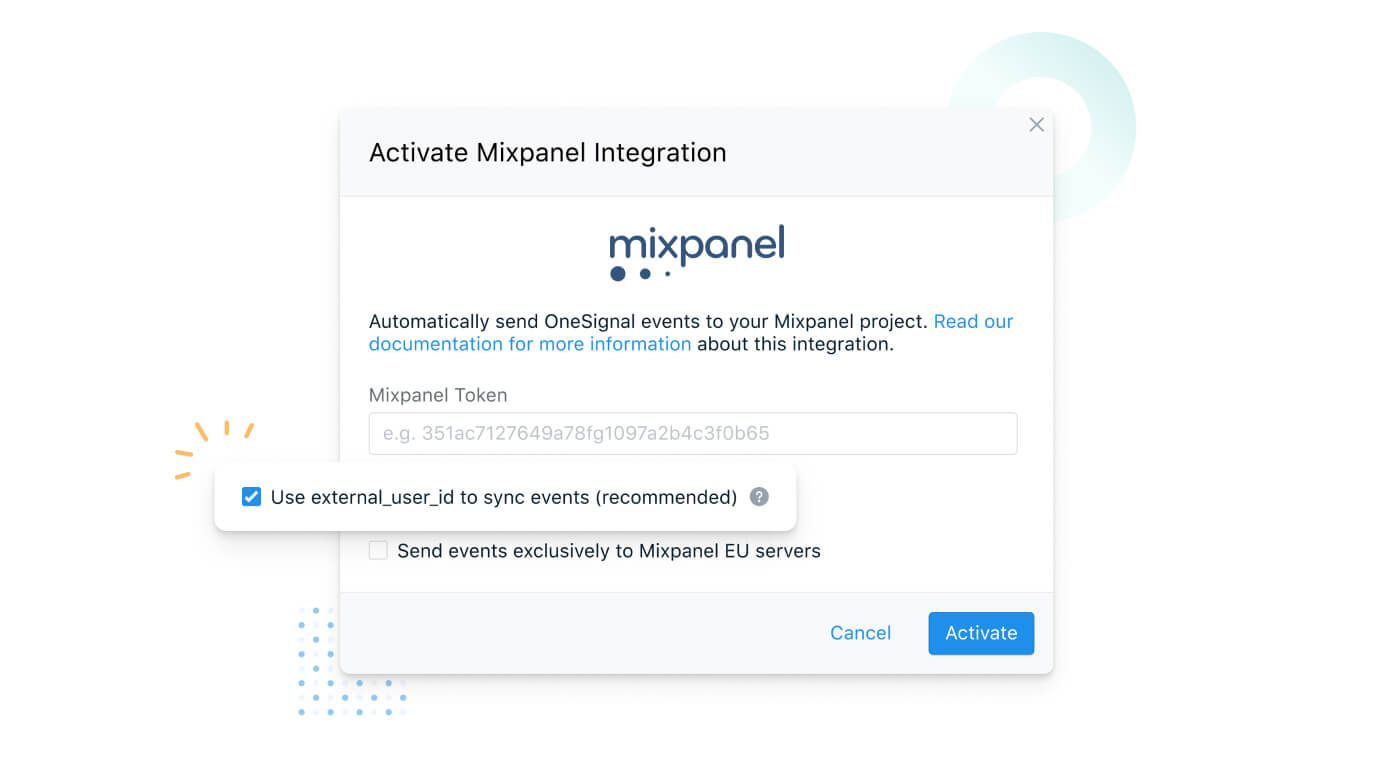 If you're already using the Mixpanel integration for push and would like to also expand it to include email and SMS, you will need to update your integrations to send external_user_id and update your Mixpanel settings in the analytics tab of your OneSignal dashboard. You can continue to use player_id for individual channels. Get step-by-step instructions in our documentation.
OneSignal's Mixpanel integration is available for Growth, Professional, and Enterprise plans. Visit our pricing page to compare plan options and decide what's best for your company.
View OneSignal Plans & Pricing