We're excited to announce more improvements to OneSignal Journeys, our visual omnichannel workflow builder. With these new features, you'll have more control over when users move to the next step of a Journey, the ability to add an existing in-app message to a Journey, and at-a-glance information about the reach of each of your messaging channels. Keep reading to learn more about these updates and how they can benefit your customer engagement strategy.
Use a Time Window for Greater Control of Your Customer Journey
One of the most useful new features is the ability to control when users move to the next step of a Journey. This is especially helpful if you want to ensure users don't advance too quickly and miss important messages. Add a Time Window to control the day, time, and timezone when users will receive a message or proceed to the next step of a Journey. Add one to easily avoid sending messages on the weekends or early in the morning.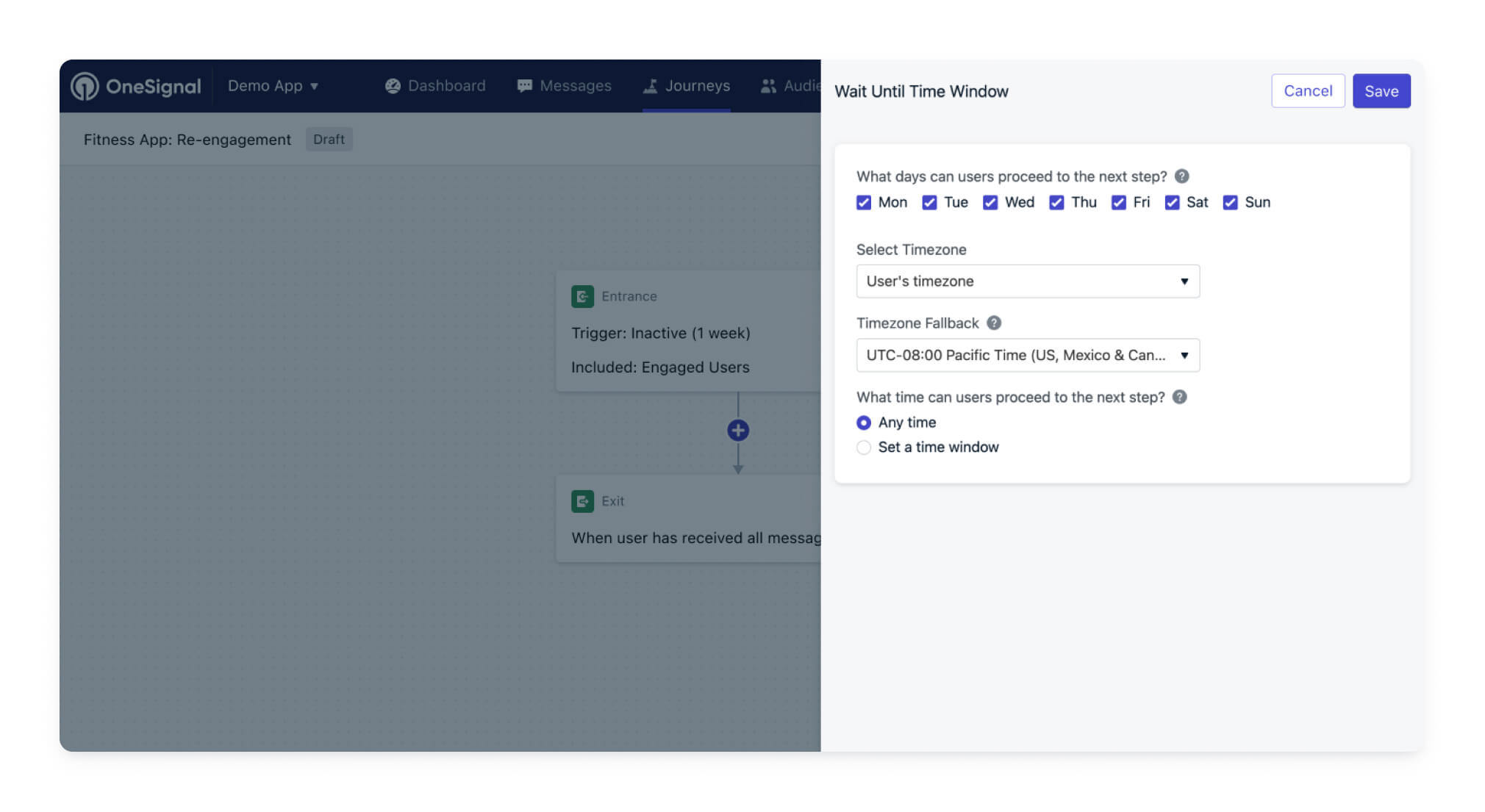 Save Time By Adding an Existing In-App Message to a Journey
Now you can add an existing in-app message to a Journey. This means that you can reuse messages that have already been created, or use one of our professional pre-built templates to save time. We have in-app message templates for onboarding, push permissions, promotions, app store ratings, and new feature announcements. Add a template as-is, or customize it to your exact needs.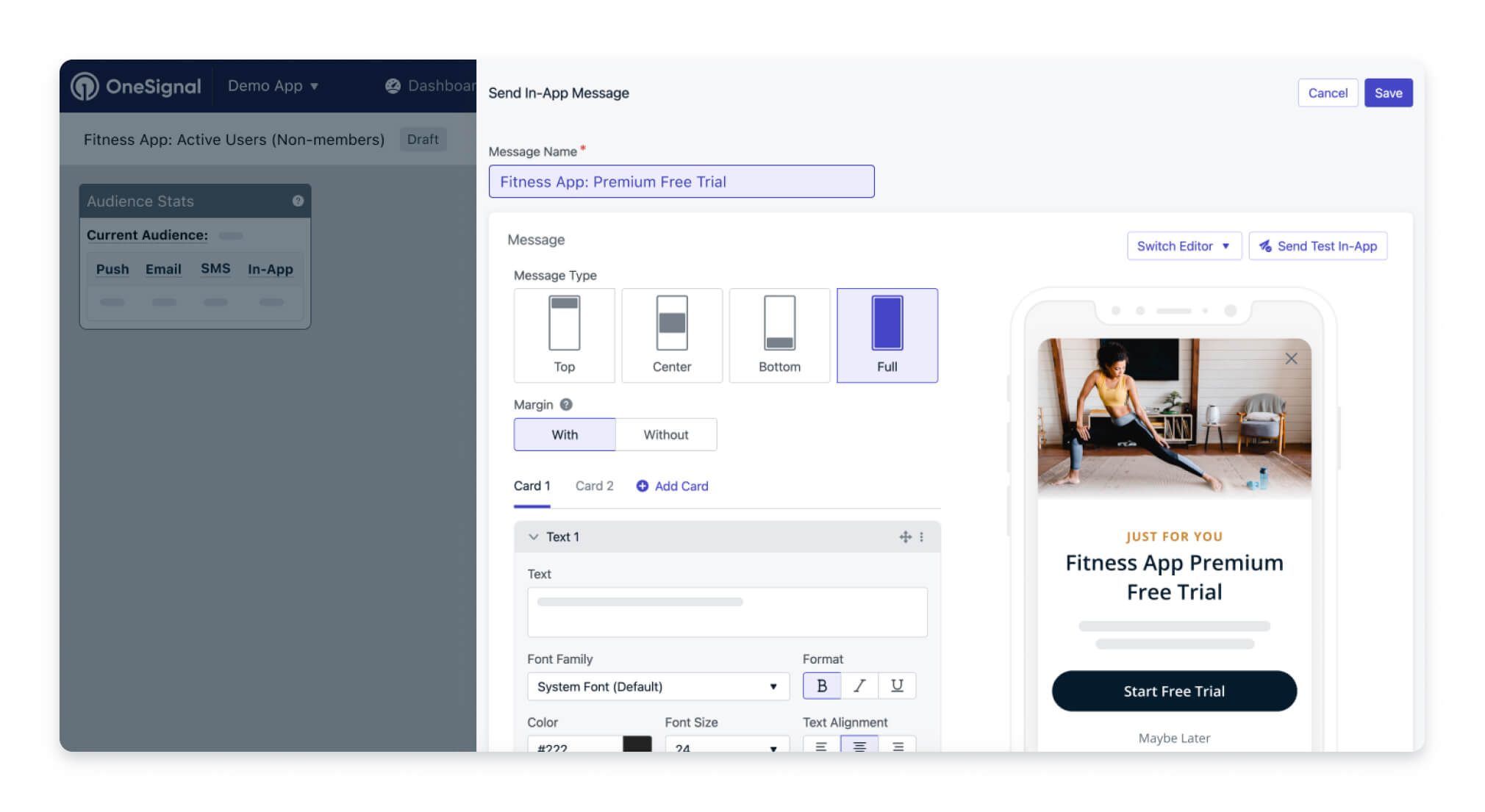 Understand Your Reach with Target Audience Statistics
We've added target audience entry stats to help you see how many users you can reach with each messaging channel. This valuable information can help you determine which channels are most effective for reaching your target audience. You'll see a breakdown of how many users are subscribed to each channel. From there, you can decide which channels are worth adding to your Journey for the best chance at success.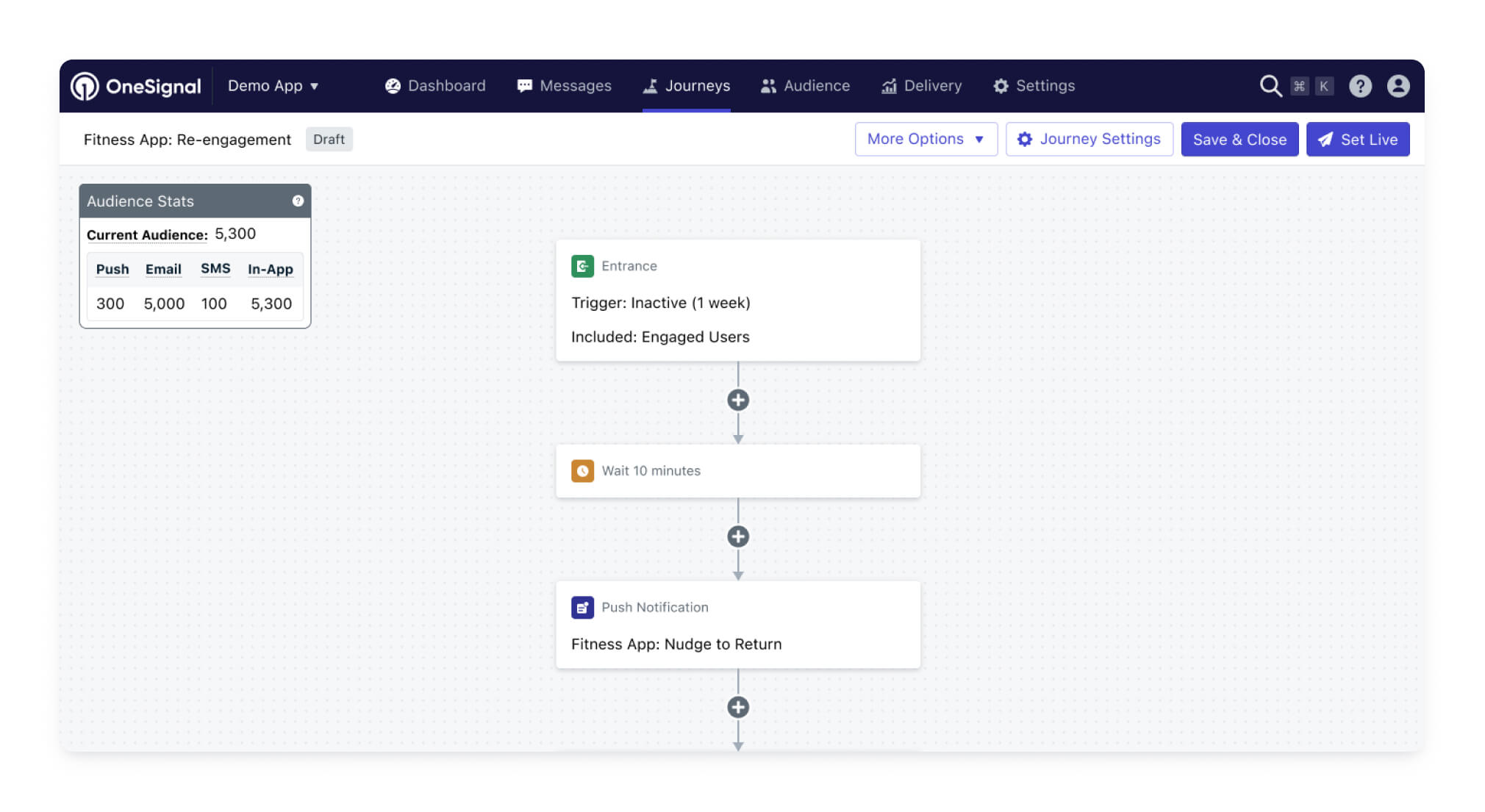 Accelerate Customer Engagement
To drive results, try using these new features to refine your customer journey, save time building in-app experiences, and pick the right channels to reach your target audience. These are just a few of the recent improvements we've made to Journeys, and we're always working to make Journeys as user-friendly and effective as possible.
Journeys is currently available on our Professional and Enterprise Plans. To unlock access and automate your customer engagement, log in into your account and upgrade today.
Login to Your Account