Journeys is the easiest way to orchestrate and automate your messaging. Since we launched, we've added a lot of features to make it even more robust. It's been another busy year for the Journeys team, and we've got even more updates to share.
Get Insight into Early Exits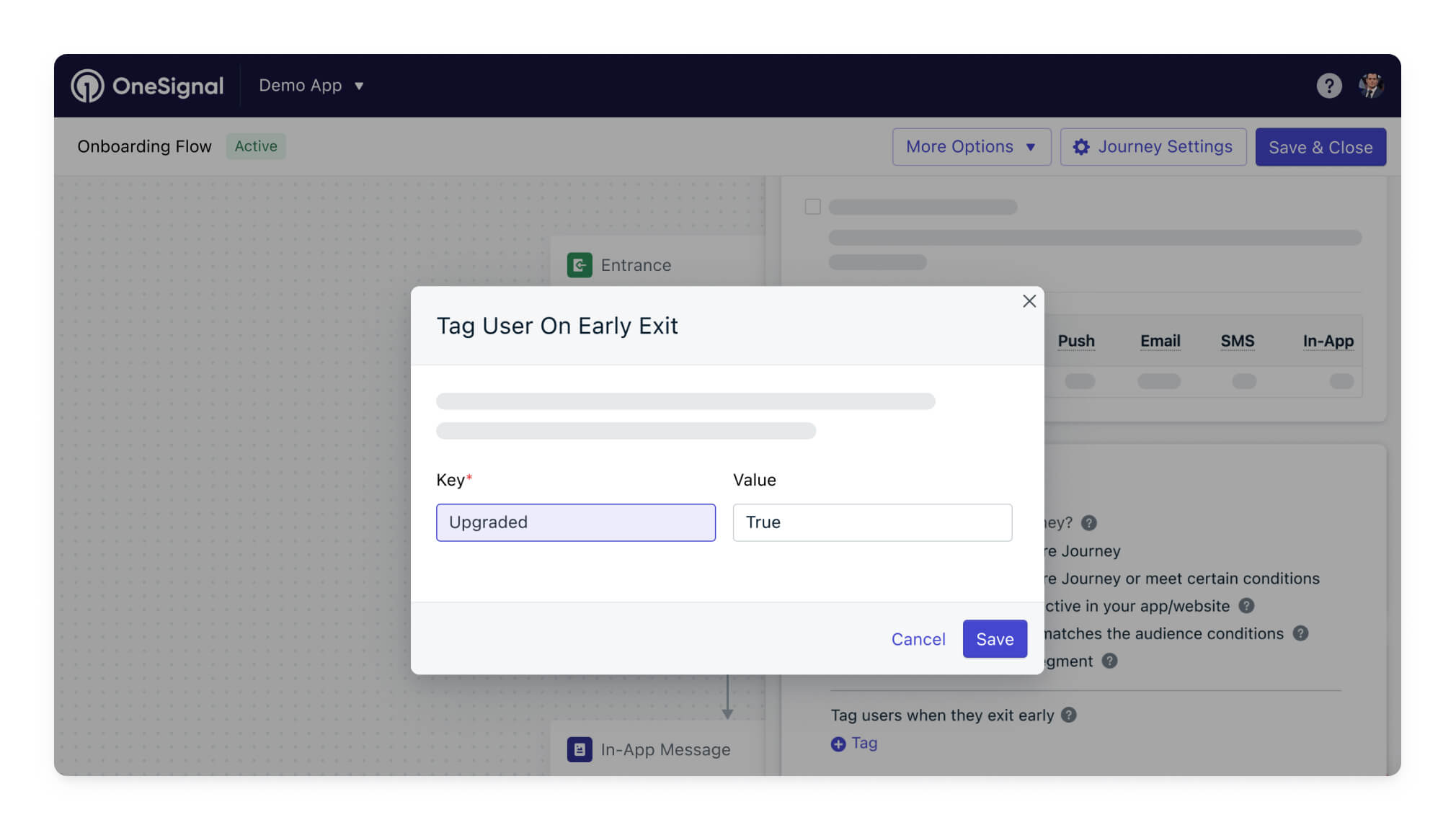 We understand that tracking user journeys is essential. That's why we've added the ability to tag users who exit early from a Journey. Use a tag to easily track how many people leave early, target these users with a follow-up Journey, or to ensure they're excluded from certain messaging that would be redundant.
Drag-and-Drop Drafting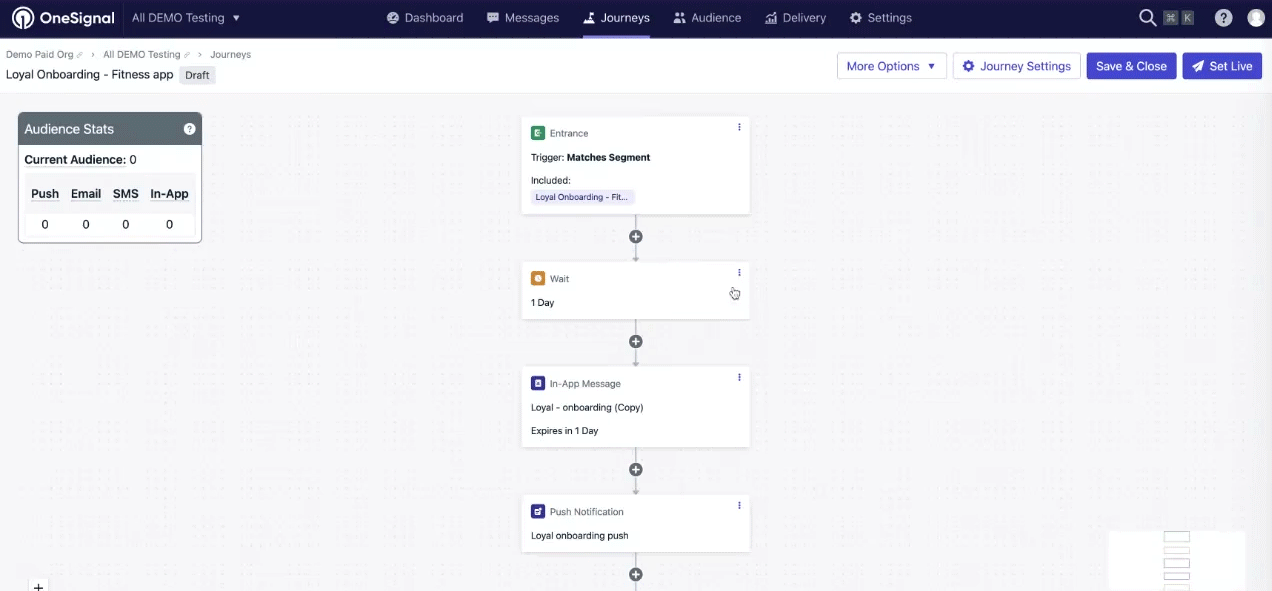 We recognize that small changes can make all the difference. To help you save time building a new Journey, we just released our new drag-and-drop drafting experience. Easily reorder, change, and build your flows before setting them live.
Save Time with Easier Building and Editing Capabilities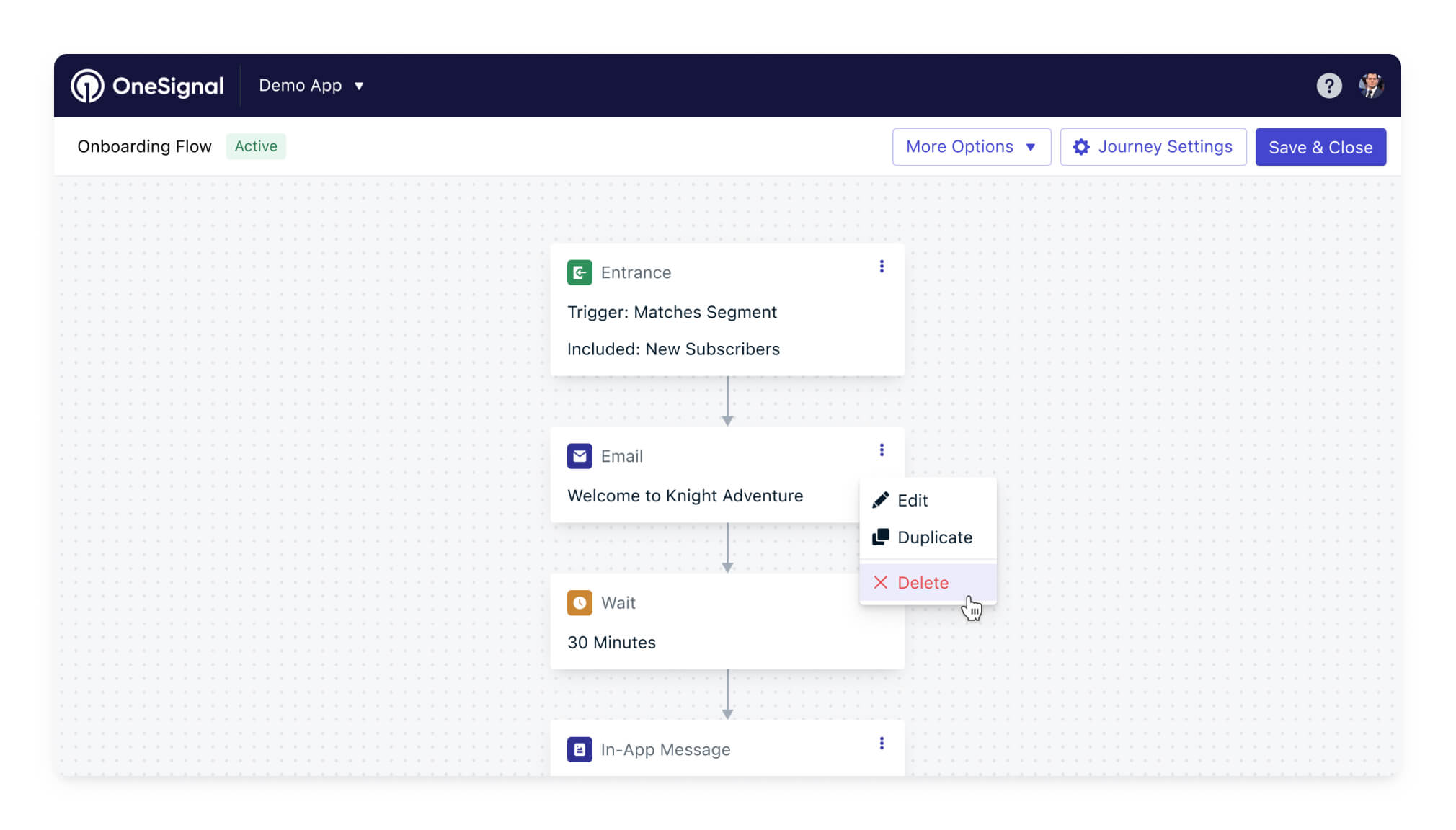 We've also added the ability to edit live Journeys so you can make changes on the fly. Now you can delete message, wait, and tag steps to ensure that your Journey stays up-to-date and relevant to your audience, without causing any disruptions to their experience.
More Great Improvements Around the Corner
We hope these updates help your team continue to engage your customers at scale. And stay tuned for more updates coming to Journeys soon!
Journeys is currently available on our Professional and Enterprise Plans. To unlock access and automate your customer engagement, log in to your account and upgrade today.
Login and Upgrade