Shopify is a known leader in empowering e-commerce businesses with the tools necessary for generating revenue and delivering an exceptional experience.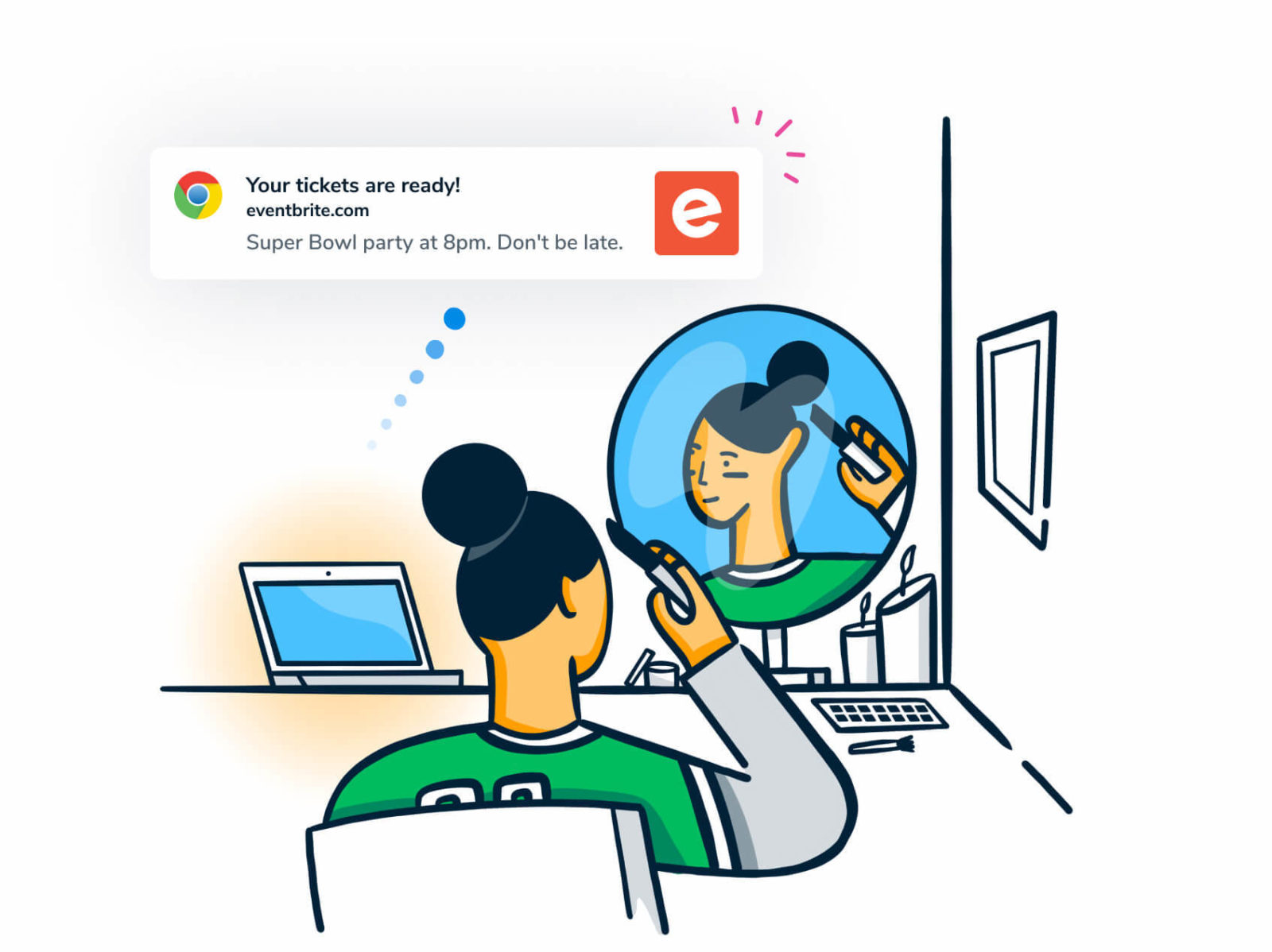 When it comes to customer experience (CX), delivering timely, personalized, and targeted notifications are no exception. CX is especially essential when it comes to notifications. Research conducted around CX shows 70% of retailers said it was either crucial or vital to improving "bidirectional communication" with consumers regarding their delivery expectations, package tracking, and resolution of delivery options.
To help Shopify businesses provide better customer experiences, OneSignal has released a new feature on its Shopify App for Shipping Updates. This new feature allows Shopify merchants to automatically send shipping notifications with OneSignal when items in an order are partially or wholly fulfilled. Shipping notifications are sent to shoppers who have opted-in to receive push notifications for your store and have ordered items.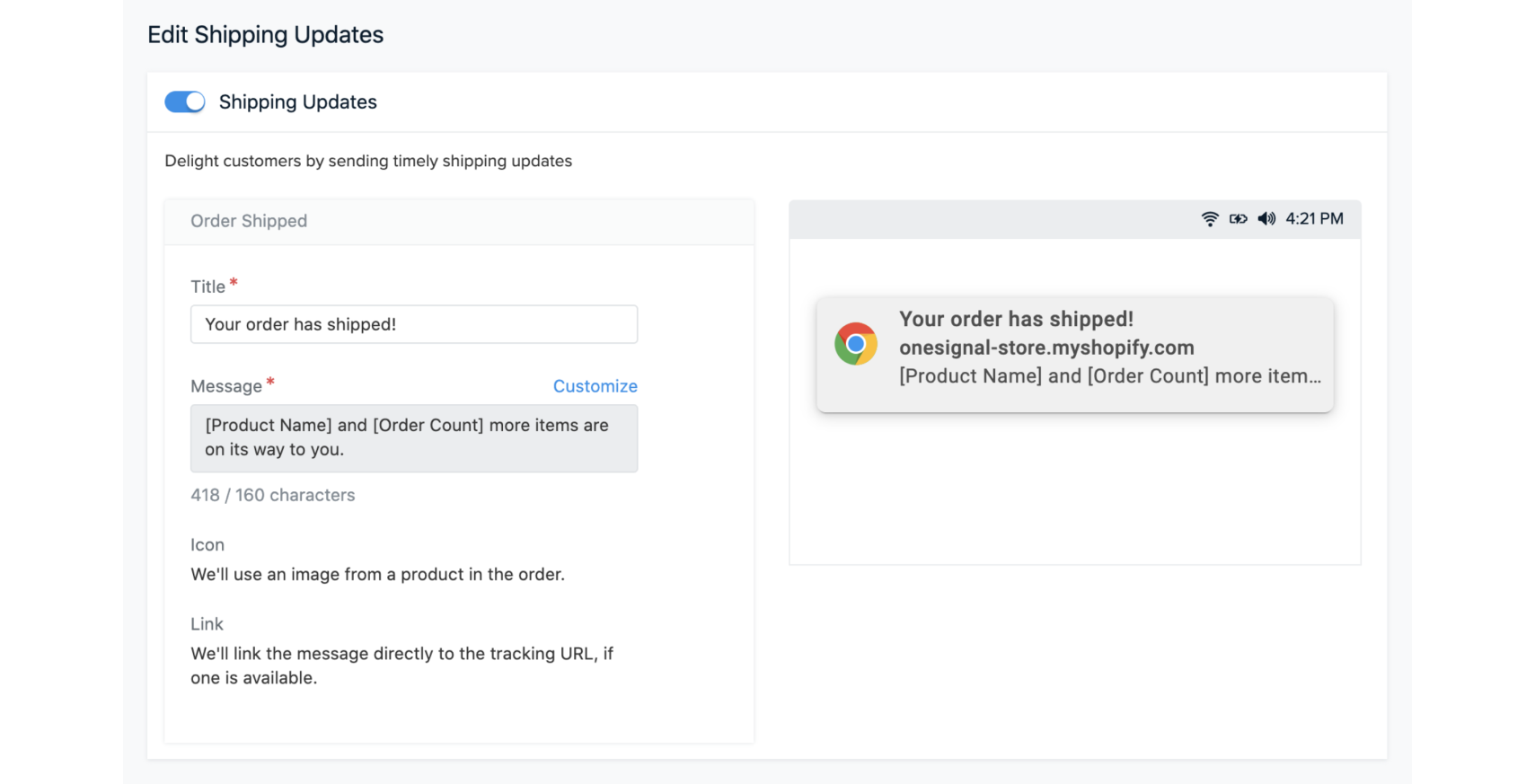 In many instances, customers not knowing when an item ordered online will be shipped provides a terrible experience. It's experiences like these that cause customers to look elsewhere when buying similar products in the future. Using notifications to consistently update shoppers about their orders' status accurately sets your customer's expectations for when they'll receive their orders.
Shipping Updates means less angry customers are giving bad ratings because their orders haven't arrived yet. Since web push notifications are sent directly to a customer's desktop, they'll immediately get notified of updates or changes that may occur in the shipping process. Web notifications take away the potential that your shipping updates might be buried in their email inboxes, keeping your store top of mind.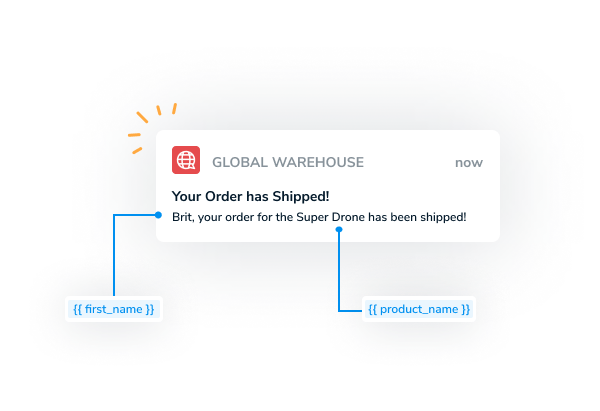 Another factor to consider is the ability to send out test notifications and preview what shoppers receive. Read more about how to test your delivery status and update notifications here in our Shopify App Guide.
Below, you can find a few best practices around creating a winning customer experience for your shoppers who receive notifications.

1. Create Tags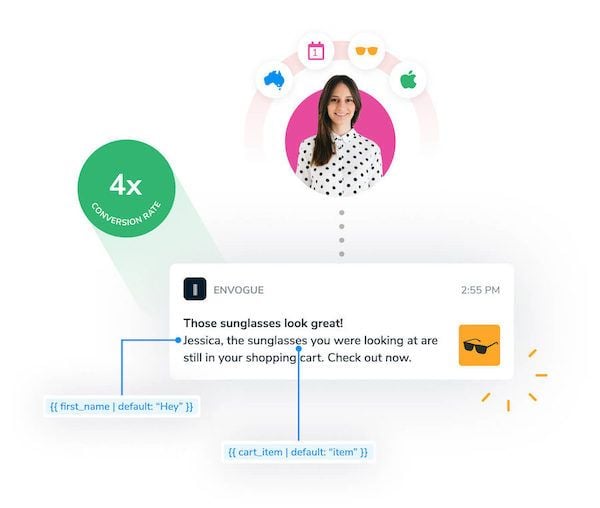 Create tags, which allow for an easy way to personalize messages to your users. Studies have shown that 91% of consumers are more likely to shop with brands that provide relevant offers and recommendations.
You can get started using tags with placeholder tags. Doing this will allow you to replace the placeholders with your user's first names and other user data for each notification. Data tags can be used with other tools such as segmentation and outcomes to automate the delivery of messages to specific groups of users and give you insights into how users are influenced by the notifications they receive.
2. Use an Image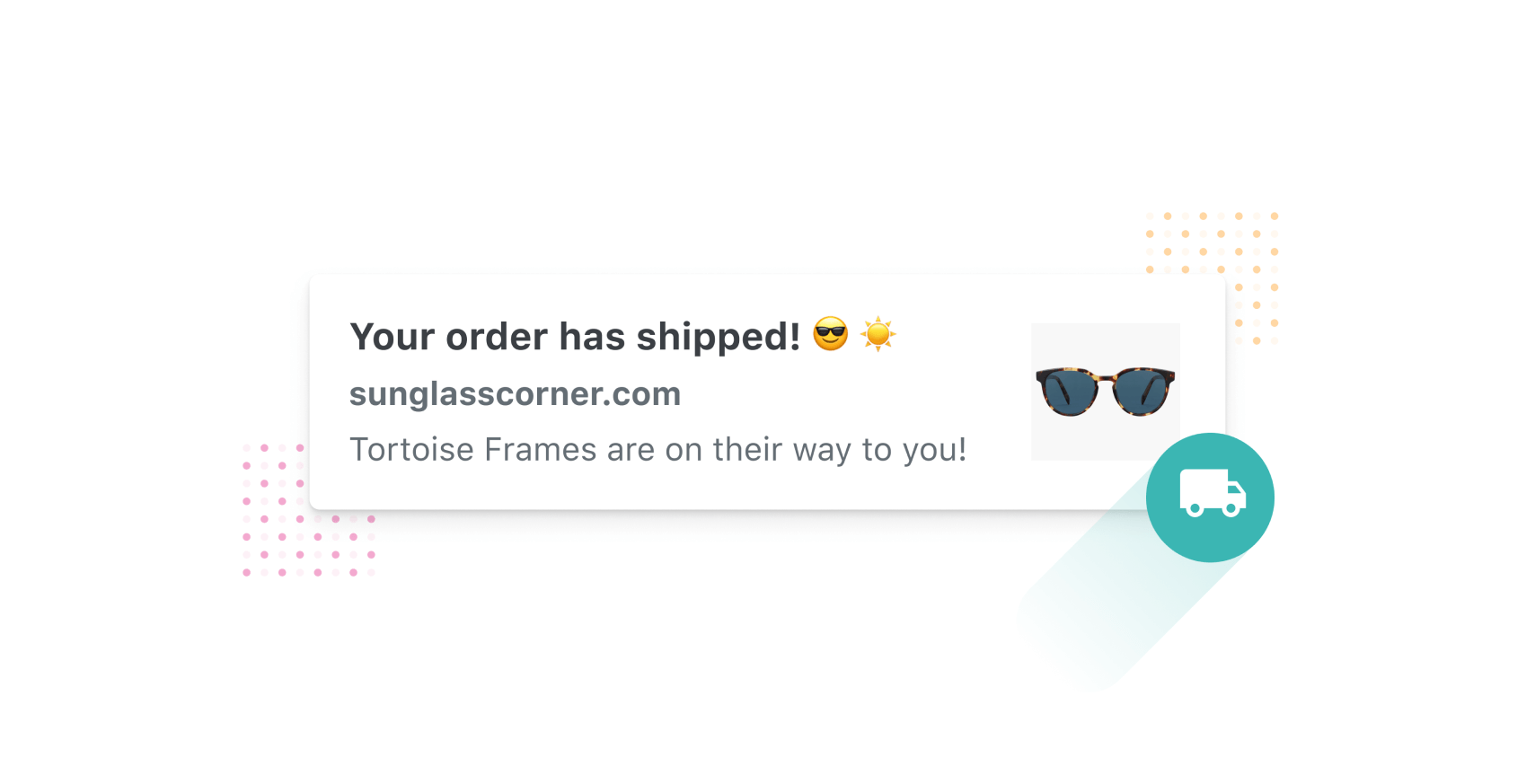 Including an Image allows your audience to quickly glance at a notification to determine if it's relevant for them. It can be a great way to show your users notifications regarding their past purchases, delivered items, and new deals on a product.
Based on our team's analysis of push notification statistics, messages sent with images had a 9% higher click-through rate than those sent without images.
OneSignal allows its users to easily take advantage of this feature with our drag and drop editor. Additionally, OneSignal provides accurate previews of messages, so it's usually unnecessary to send the notification to a test device, saving users time and effort.

3. Take Advantage of Advanced Analytics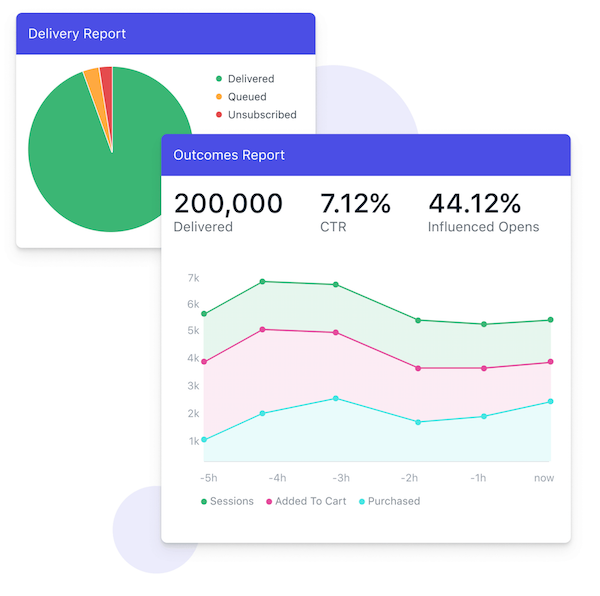 OneSignals suite of analytic tools allows for a holistic approach to understanding the interactions between your users and the messages you send to them.
With Outcomes, Confirmed Delivery, and our Robust Analytics API, Users can easily track sales coming in from abandoned carts and custom campaign notifications as well as analyze click-through rates to optimize messages and drive more repeat visitors for higher sales.
Conclusion

OneSignals new Shipping Updates feature for Shopify makes it easy to set up delivery notifications to let your users know their orders are processing, have successfully shipped, or were delivered!
Get started with the OneSignal Shopify App for free. Download OneSignal for your Shopify Store now.