Instead of interrupting your users with a random or irrelevant in-app message, you could actually use a wealth of user data to create targeted in-app messages that actually add value, further increasing engagement many times over.
OneSignal now offers In-App Messaging for iOS and Android. We are trusted by over 700,000 developers to send over 5 billion push notifications + in-app messages every day.
First, let's go through what an in-app message is, how everyone benefits from these, and a few examples of large companies using them to snatch market share.
So What Exactly Is In-App Messaging?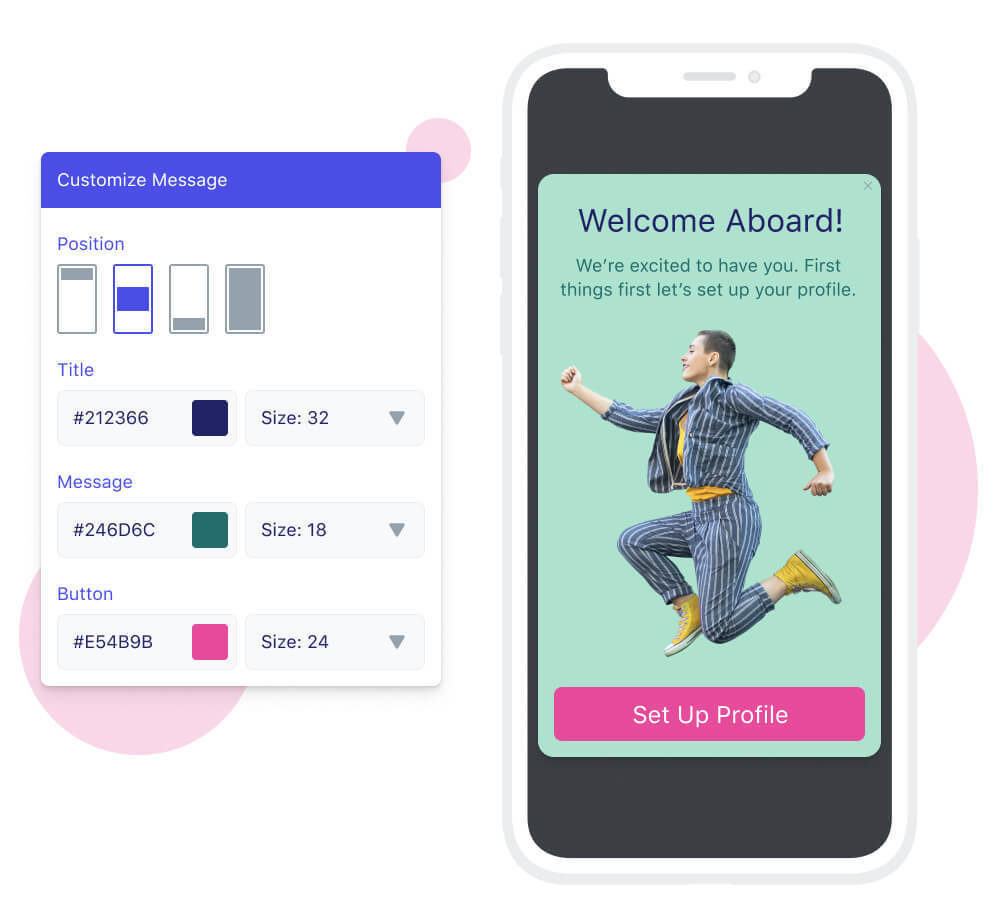 In-app messages are messages delivered directly to users within a web or mobile apps while they are using it. These messages can be triggered by certain user actions in real time.
This is a great way to improve dialogue with your user base, improve their experience, and present information relevant to them.
Companies in all kinds of industries are using in-app messaging to interact with their users. These in-app messages include:
Welcome messages
Helpful tips
Brief tutorials
Yes/no prompts
Pop-up ads
In-game achievements
And the list goes on.
So, how are companies benefiting from them? And most importantly, how are their users benefiting?
Benefits of In-App Messaging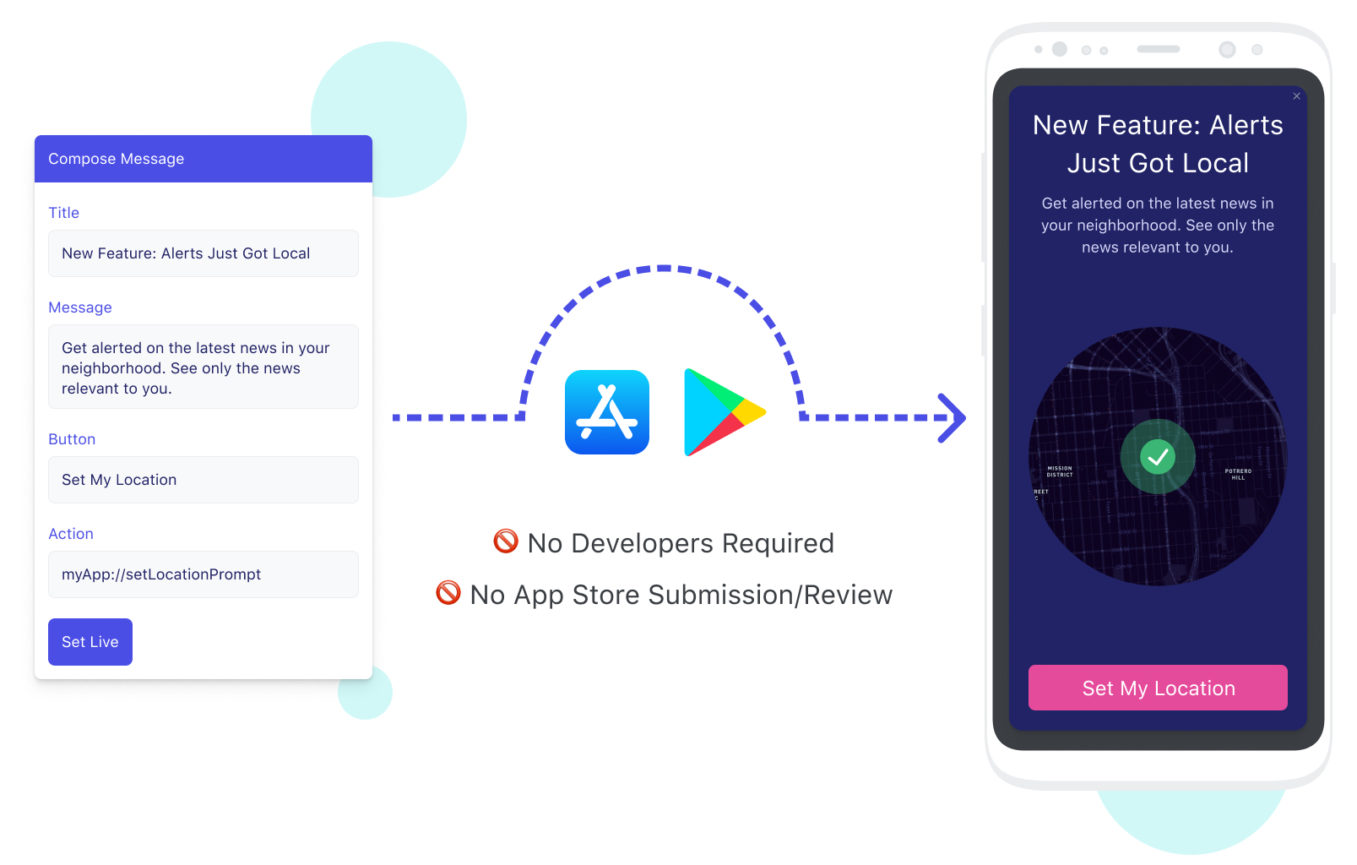 The main benefit of in-app messaging is real-time personalization. These days, users have little patience for awkward user interfaces and ambiguous messaging. A direct line of communication to your users can retain and reduce churn only if the in-app messages provide value.
To keep your communications relevant to your users, marketing data as well as user activity data integrated with your CRM should be used. This prevents you from sending one-size-fits-all in-app messages.
The benefits of combining data with your in-app messaging campaign strategies include:
Understanding how customers use your app
Providing the right offers at the most opportune moments
Educating the users with timely tips
Improving retention by providing helpful information at high-friction points
Reducing churn rates
Monetization