Governments, large corporations, and non-profits are increasingly turning to digital messaging channels as a way to efficiently send important news and informational alerts to the general populace.
In the current crisis with COVID-19 (coronavirus), these channels are used to ensure that people are well informed on guidelines specified by the CDC (Center for Disease Control) and help communicate critical updates about the current pandemic that has afflicted the world on a global scale.
Nearly eighty years ago, the Royal National Lifeboat Institute participated in the rescue of the British Expeditionary Force that was surrounded by German forces at the French seaport town of Dunkirk. Carried out in the early days of World War 2, this rescue mission was from a royal mandate to rescue 45,000 soldiers, an order handed down by broadcast and spread by the brave volunteers who rose to the occasion.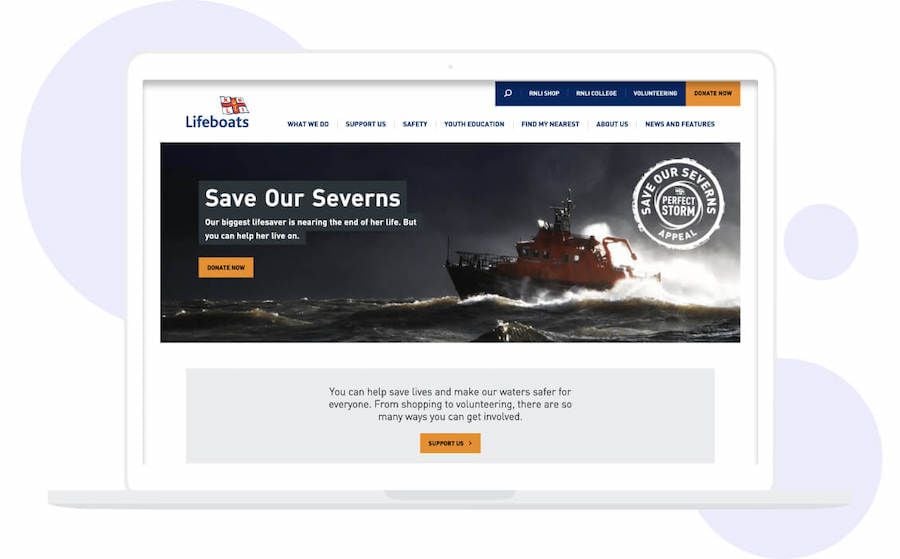 Deploying resources via telegram and radio were the best approaches in 1940, but those tools still took a few hours to effectively convey the overall plan for the Dunkirk rescue.  In total more than 330,000 stranded soldiers were rescued from Dunkirk. Since then, technical innovation has ushered in a better way to message volunteers, circulate crucial information and inform users of time-sensitive messages.  When time is of the essence, there is no faster or relevant form of communication than push notifications.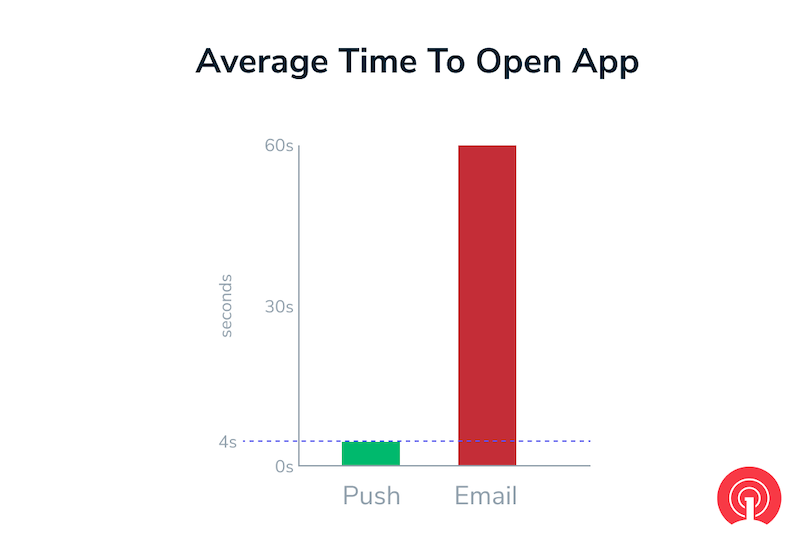 Unlike email, push notifications immediately engage a user, as the message is delivered in mere seconds to a user's personal device. The notification is immediately present in the lock screen (mobile device) or sliding in on the side of a desktop browser (web device). With open rates that are 100% to 1000% higher than email, push notifications offer a great channel for governments, utilities, health organizations, and companies to engage people in a timely fashion.
The Royal National Lifeboat Institute agreed, adopting push notifications with OneSignal in 2019 to expedite the deployment of their volunteers and ensure the next rescue communication saves valuable time. With OneSignal, they are now able to quickly disseminate information across thousands of volunteers within seconds.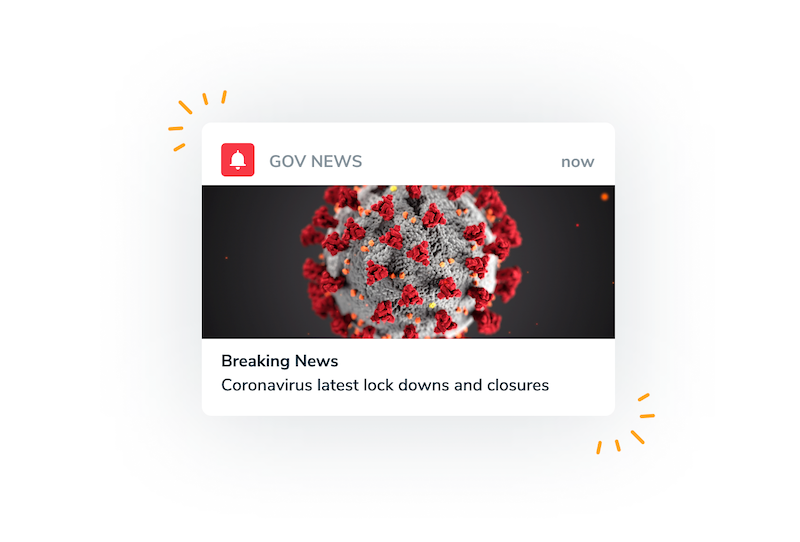 There are hundreds of examples of organizations, governments and companies on the front lines of battling COVID-19 (Coronavirus) using OneSignal.  A few examples:
Government of Rajasthan State Portal, India. "This is life saving for our citizens"
COVID-19 Relief Fund, Thai Govt.  "❤️OneSignal"
WeGotYou. Helps people stuck in their house due to COVID-19 get resources from their community.  "We are grateful for OneSignal"
WashYourHands.  A service built on top of OneSignal notifications that send reminders to users to wash their hands to fight COVID-19.  "Thank you OneSignal"
OneSignal supports 900,000+ companies, delivering more than 6 billion daily messages. With an increasing amount of government agencies, healthcare providers, first responders, and non-profits turning to push notifications, we at OneSignal believe that enabling these organizations to effectively communicate is a key factor that can help stymie the spread of this virus. In response to the immediate threat of this coronavirus pandemic, OneSignal is offering all non-profits, government agencies and/or health organizations fighting COVID-19 six months free of our starter plan service.  
To take advantage of this offer, signup for the service and then contact our customer support team to upgrade your account.