We recently announced the winners of the 2023 Customer Engagement Awards, showcasing our industry's most impactful campaigns, journeys, and displays of forward-thinking marketing. If you missed the awards, don't worry, you can still catch up with the winner's announcement!
Now, let's look at some specific messages our award winners are most proud of AND some winning advice for all of you to learn from the best in the biz!
Saturn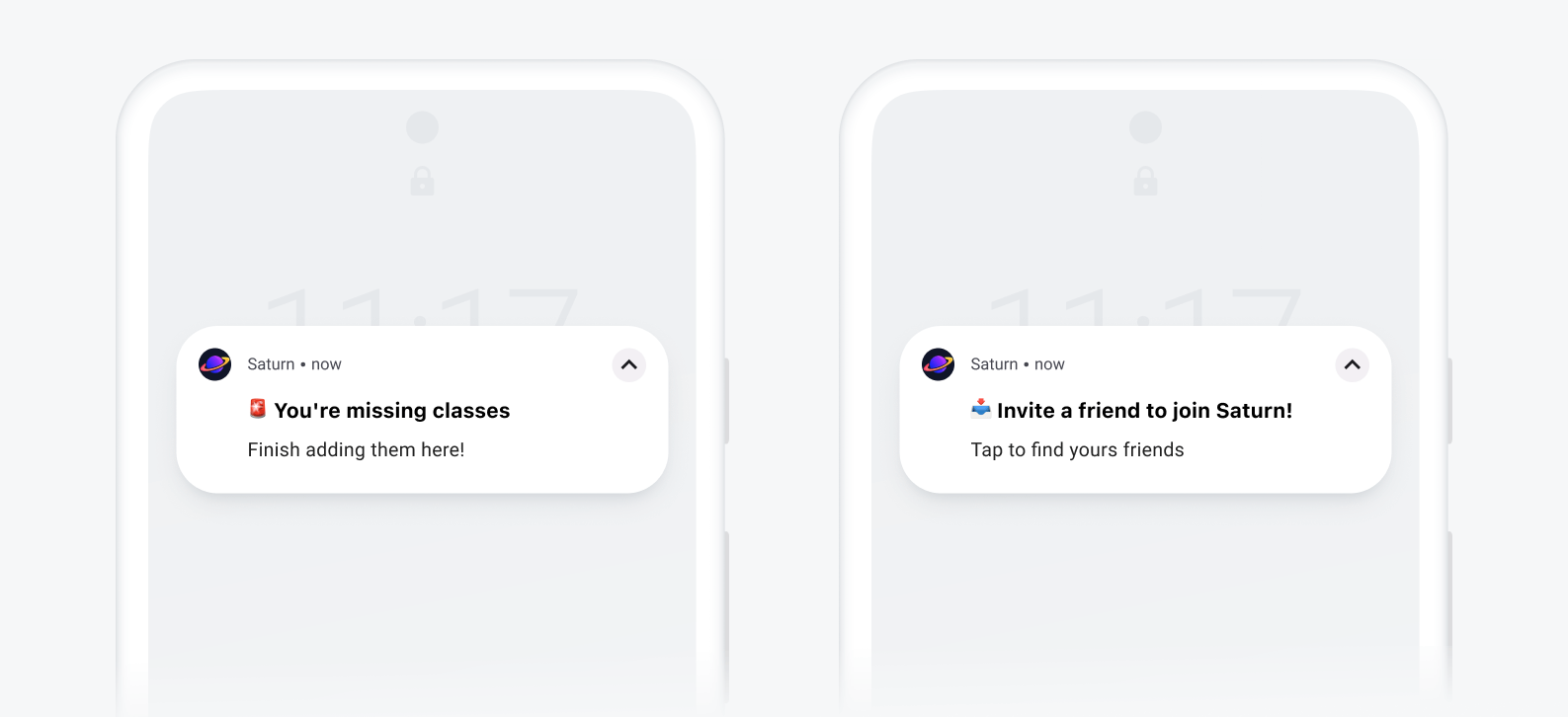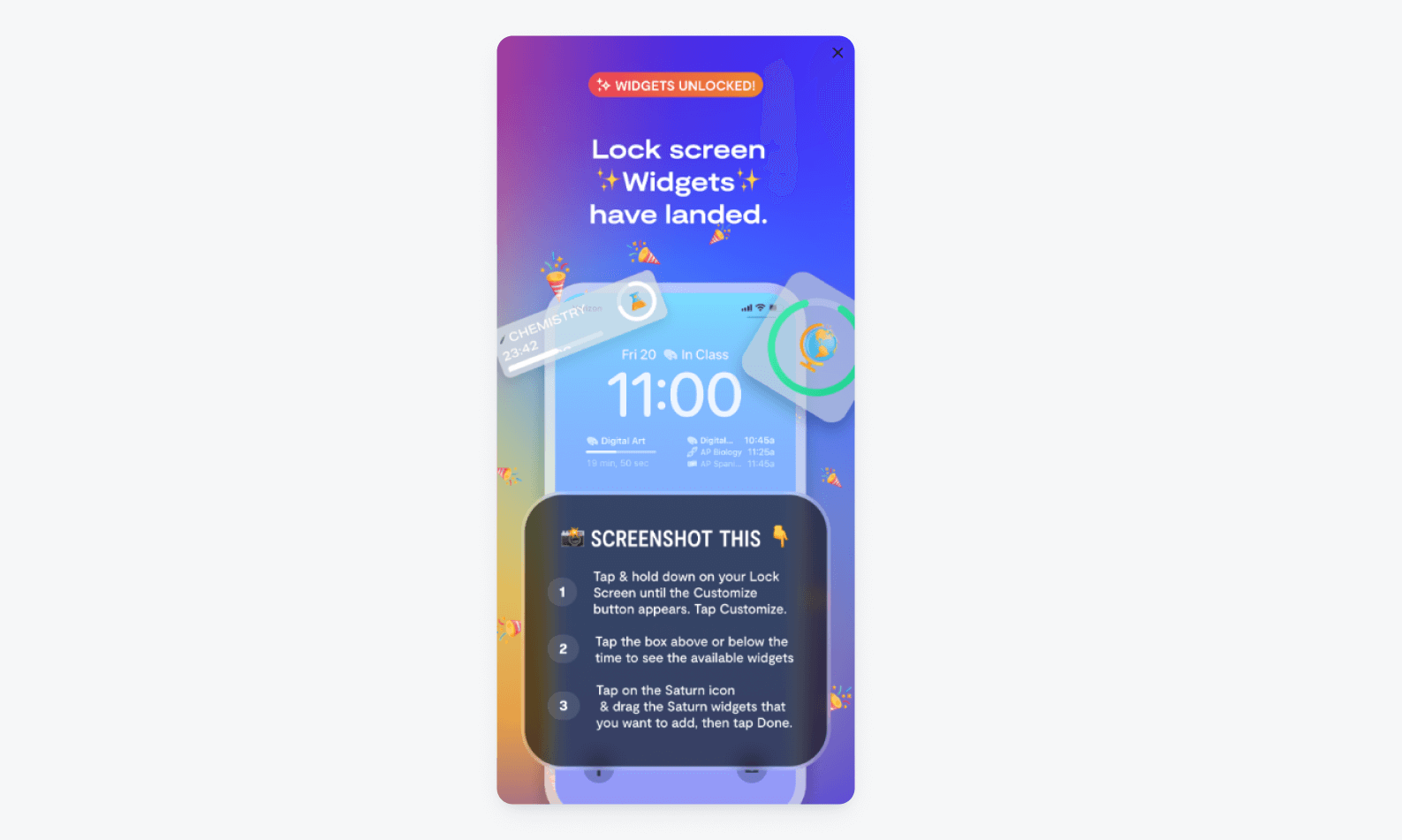 Push + In-App: These are the push notifications and in-app message Saturn uses to successfully onboard new users. They are optimized for their users' typical behavior.
Winning Advice
"Have a point of view with respect to your user activation moments and health -- ideally the product should compel users naturally to discover value and retain, but - both to accelerate this and as a safety net - you should also have a comprehensive scheme of both user-initiated and scheduled message touchpoints across lifecycle milestones."
FoodHero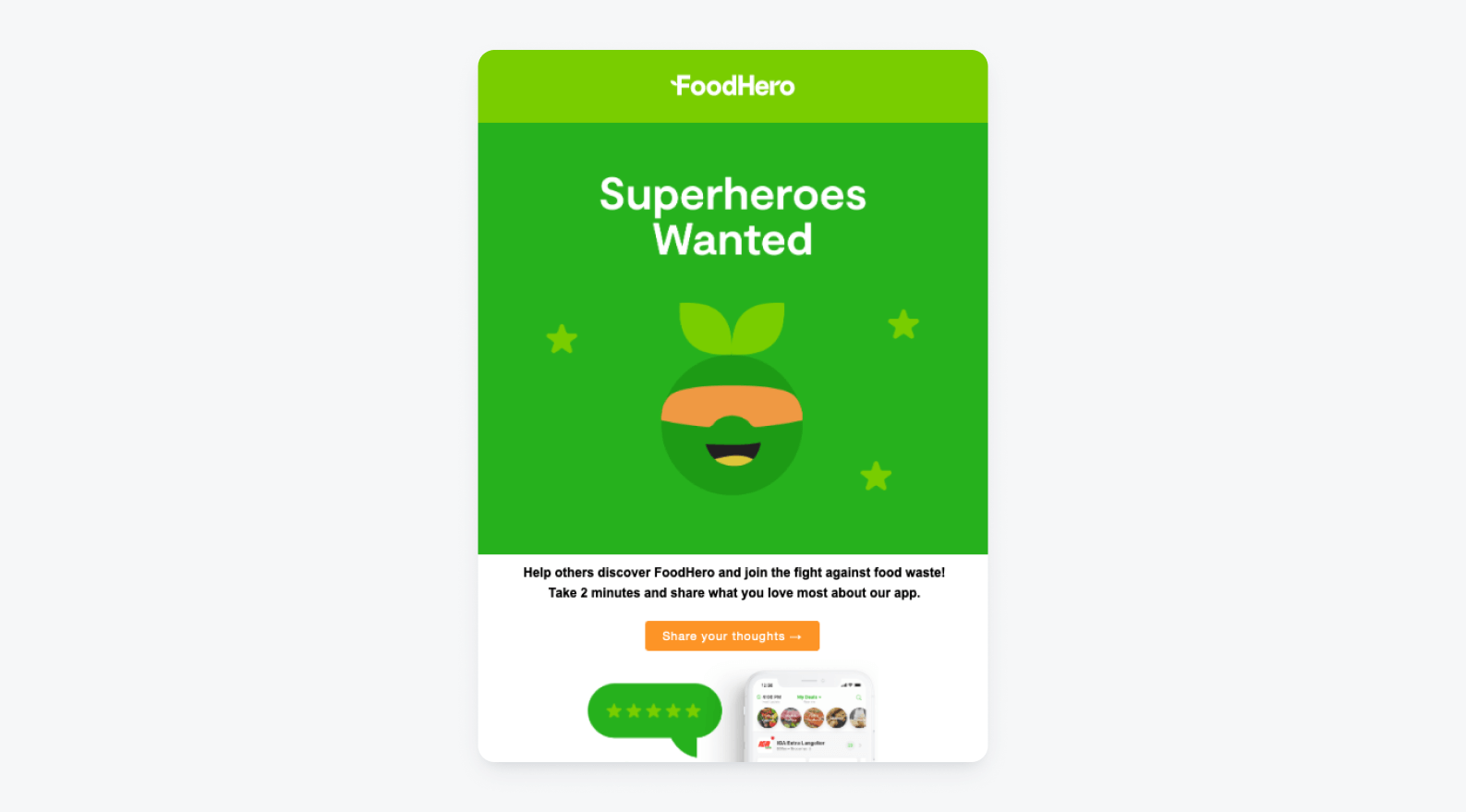 In-App: This message was designed to drive reviews of their app after a certain threshold of orders have been made.
Winning Advice
"Customer Engagement 101… prompting your customers to become advocates! As we brought control of the customer journey back in-house, we saw a major gap in the advocacy stage: asking our users to review the service after a threshold of orders. That's why we launched our "Calling All Superheroes" journey, urging our customers to share their love for our app through app store and Google reviews. The results have been astonishing – a remarkable 292% surge in our Google Reviews. It's a testament to the power of direct engagement, and we're excited to see our FoodHero community grow as we continue our mission to fight food waste together."

Zenni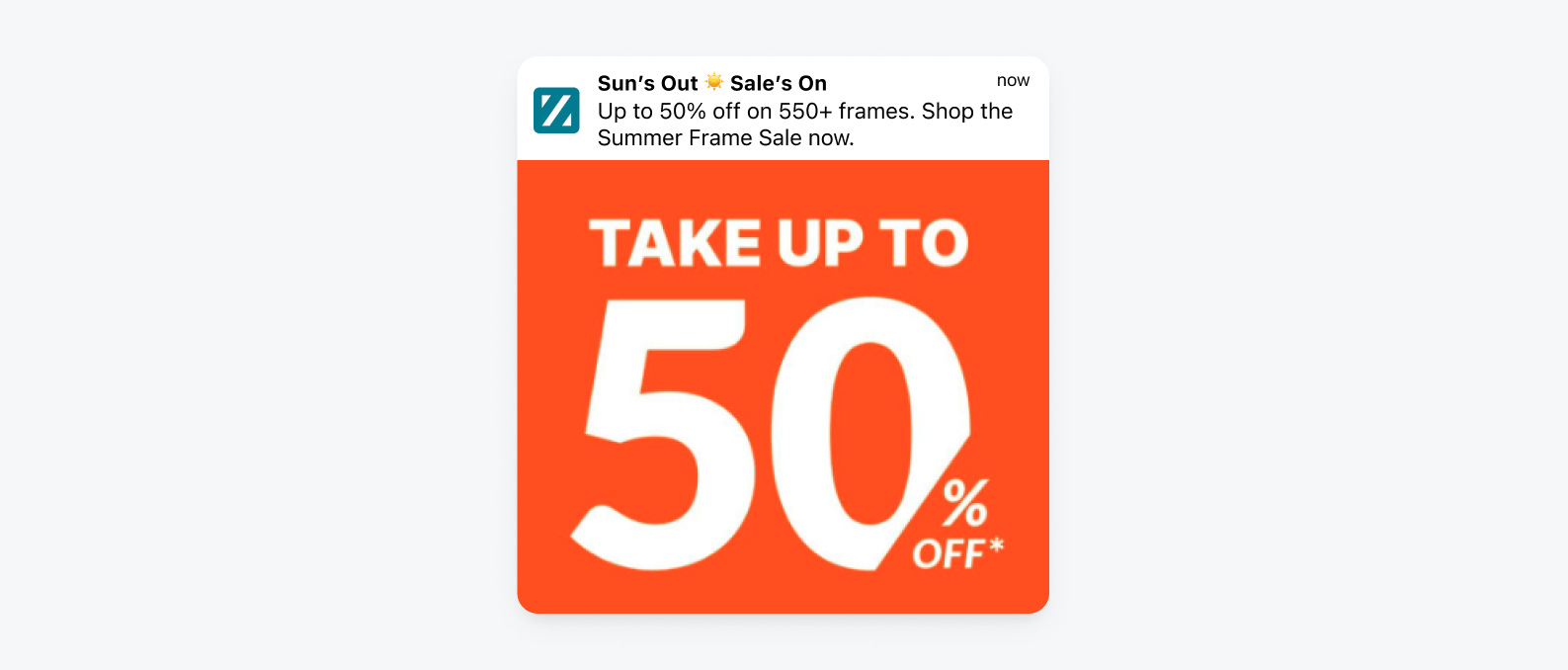 Push: This push for Zenni's Summer Frame Sale was the culmination of numerous A/B variants optimizing copy, emojis, and images. It generated the highest CTR of the quarter and brought in significant revenue. We plan to continue iterating on all components of our push notifications keep learning new things about our users and how to make the most of the OneSignal platform.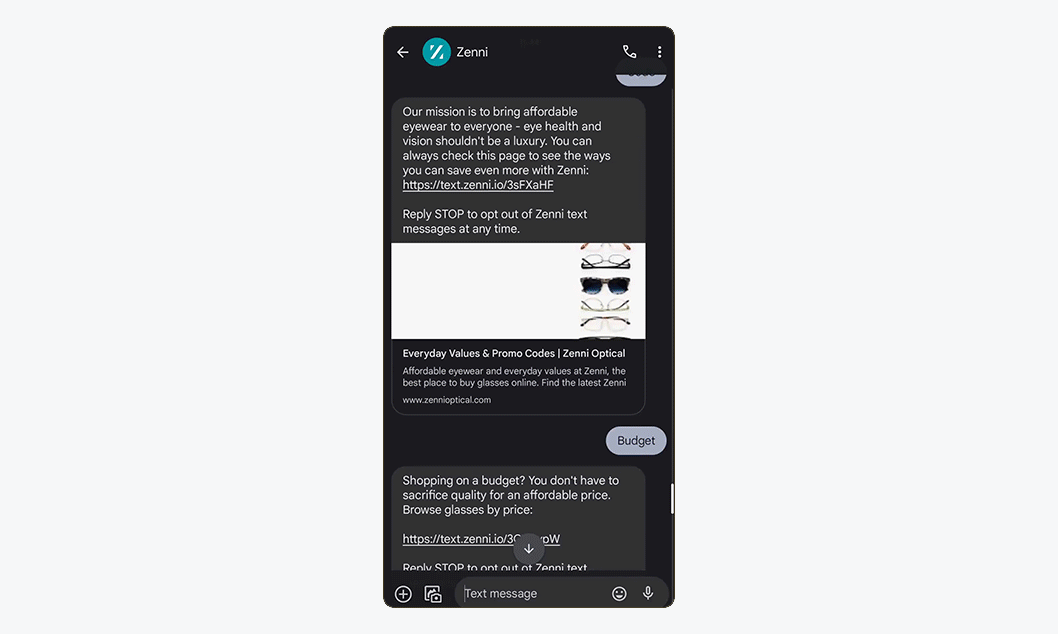 SMS: We have over 71k text message responses from our customers, and our subscribers are incredibly engaged with the brand. It was very important to us to leverage this data to personalize our messaging strategy and guide the user down the proper path based on their message. Based on the words and sentiment we saw users replying with most, we implemented 56 personalized autoreplies! We are hoping to continue to improve the relationship with our customers through this personalized conversational messaging approach.
Winning Advice
Be data-driven AND empathy-driven. Since we provide a health care & accessibility product, empathy is truly at the core of everything we do. We always start with what the data is telling us but listen to our customers to understand what they want and need from us.
Quero Delivery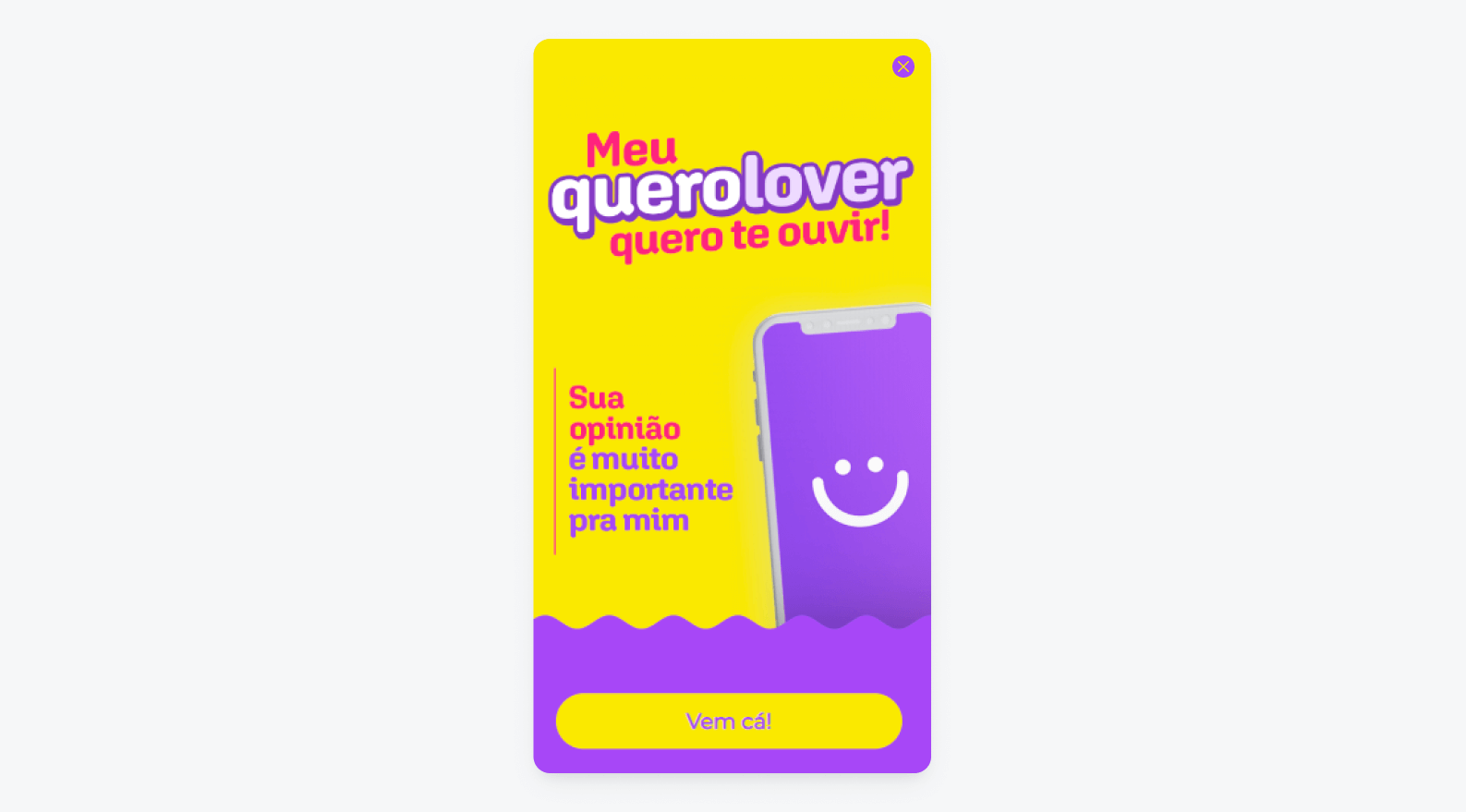 In-app: "This was the first in-app message sent to our Quero Lovers (users) with the purpose to complete a survey, and it broke participation records."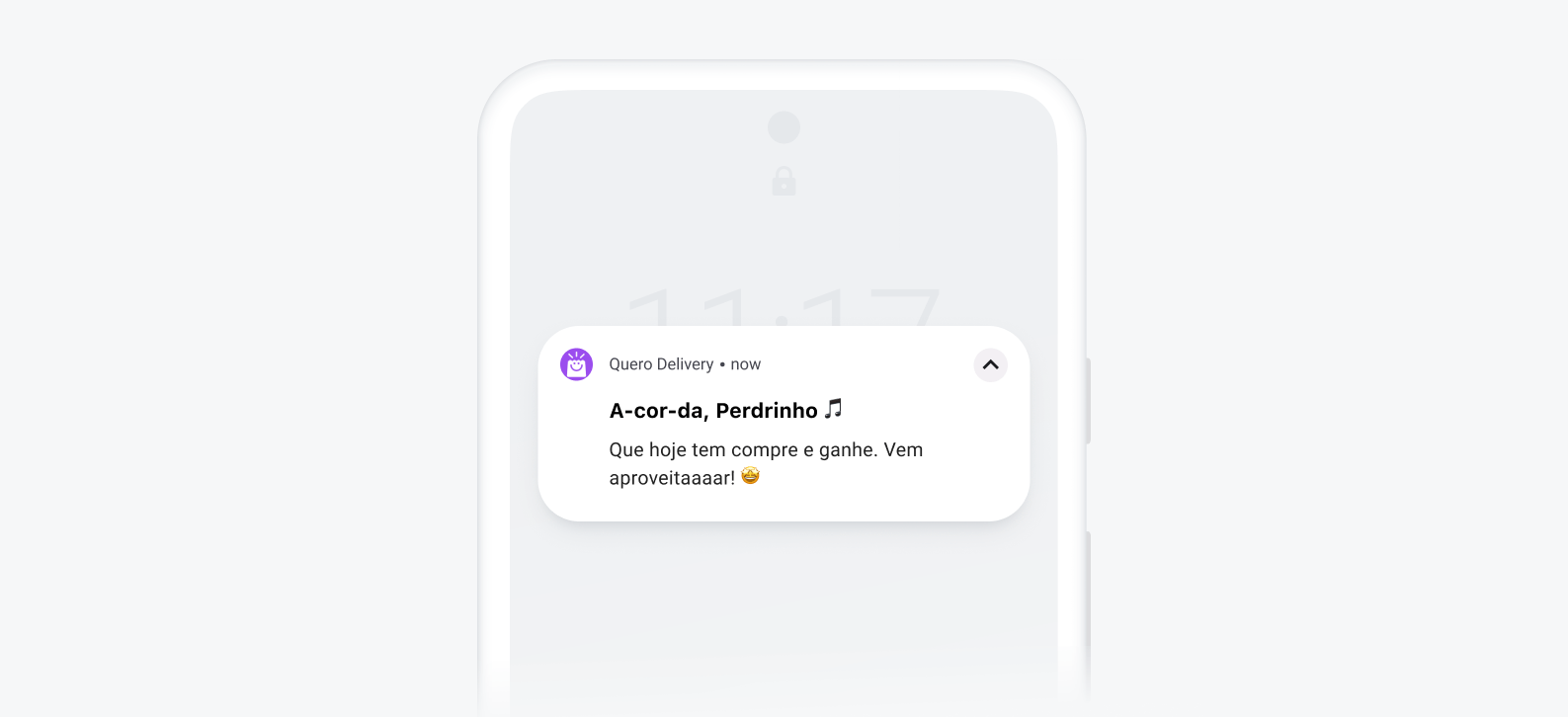 Push: "We used the lyrics of a popular song at the time to promote our product, and this push broke sales records."
Winning Advice
"To keep your clients engaged, remember: prioritize the "cliché" over elaborate plans, have a deep understanding of your public target, listen carefully to your users in social media, and be ready to adapt to your clients constant and evolving needs. But, we always emphasize that the key to maintain engaged clients is to know your public target. This means to understand their needs, preferences, behavior, and wishes to be able to create messages and experiences that resonate in a significant way with them. This knowledge allows you to personalize interactions and guarantee that your strategies are aligned with the expectations and interests of your clients, which will increase engagement and satisfaction."
SpinX Games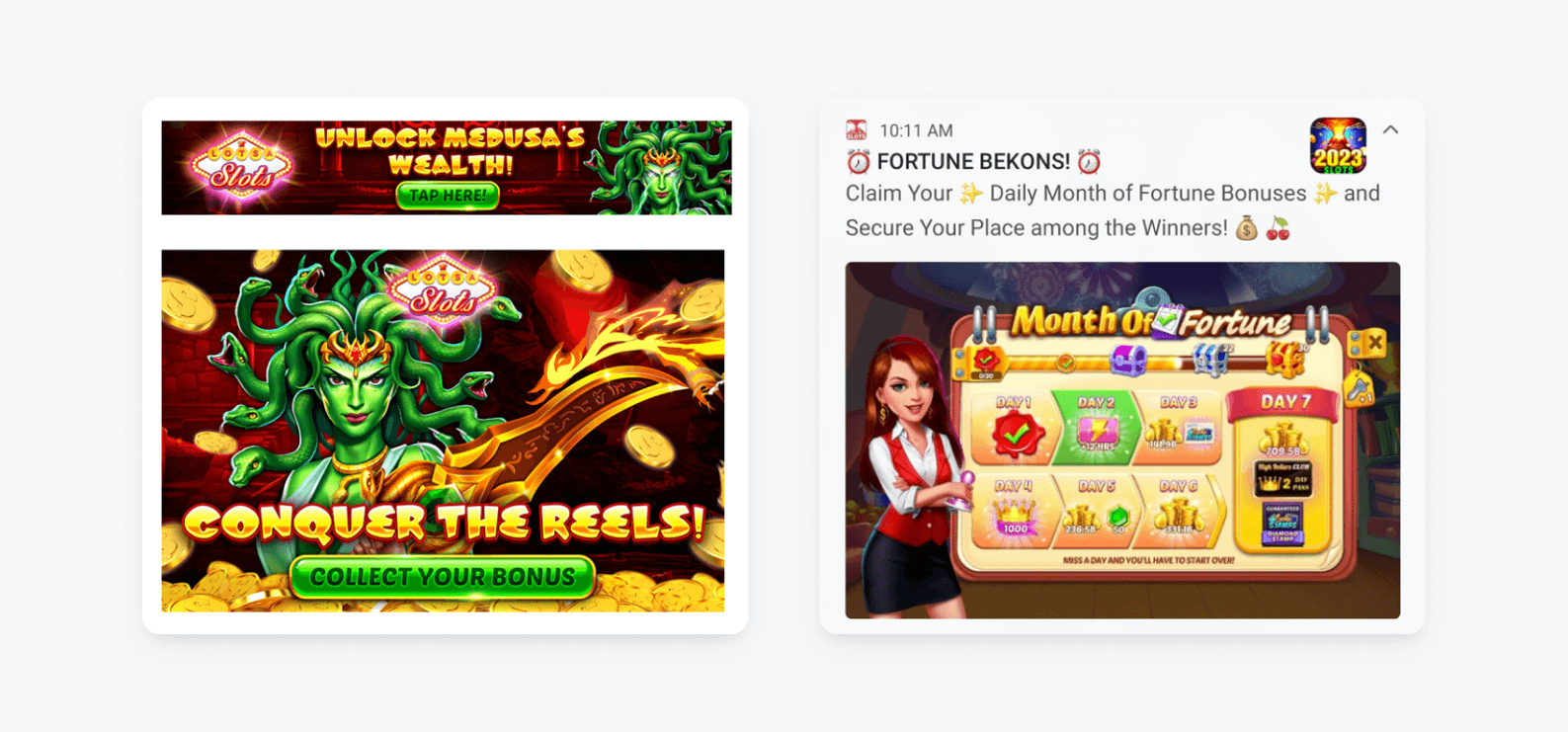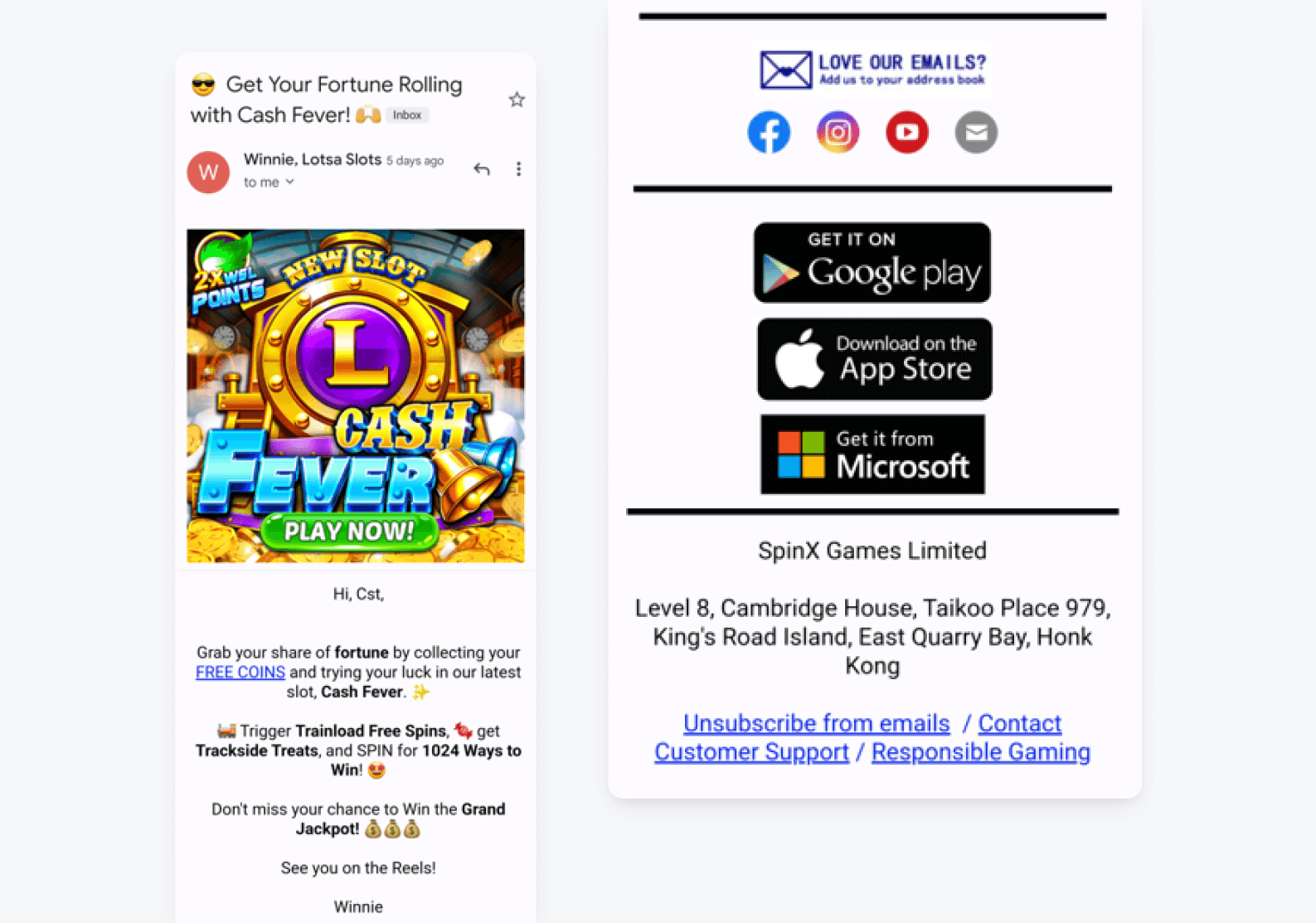 In-App, Email: One of SpinX's banner image messages, a simple push message, and an email.
Winning Advice
"At SpinX Games, we believe that to boost engagement, a company must strategically time message delivery, segment players based on their tiers for personalized communication, and stay ahead of the curve with innovative approaches. This includes incorporating dynamic visuals, engaging content, and appealing imagery to showcase product availability effectively."

Genopets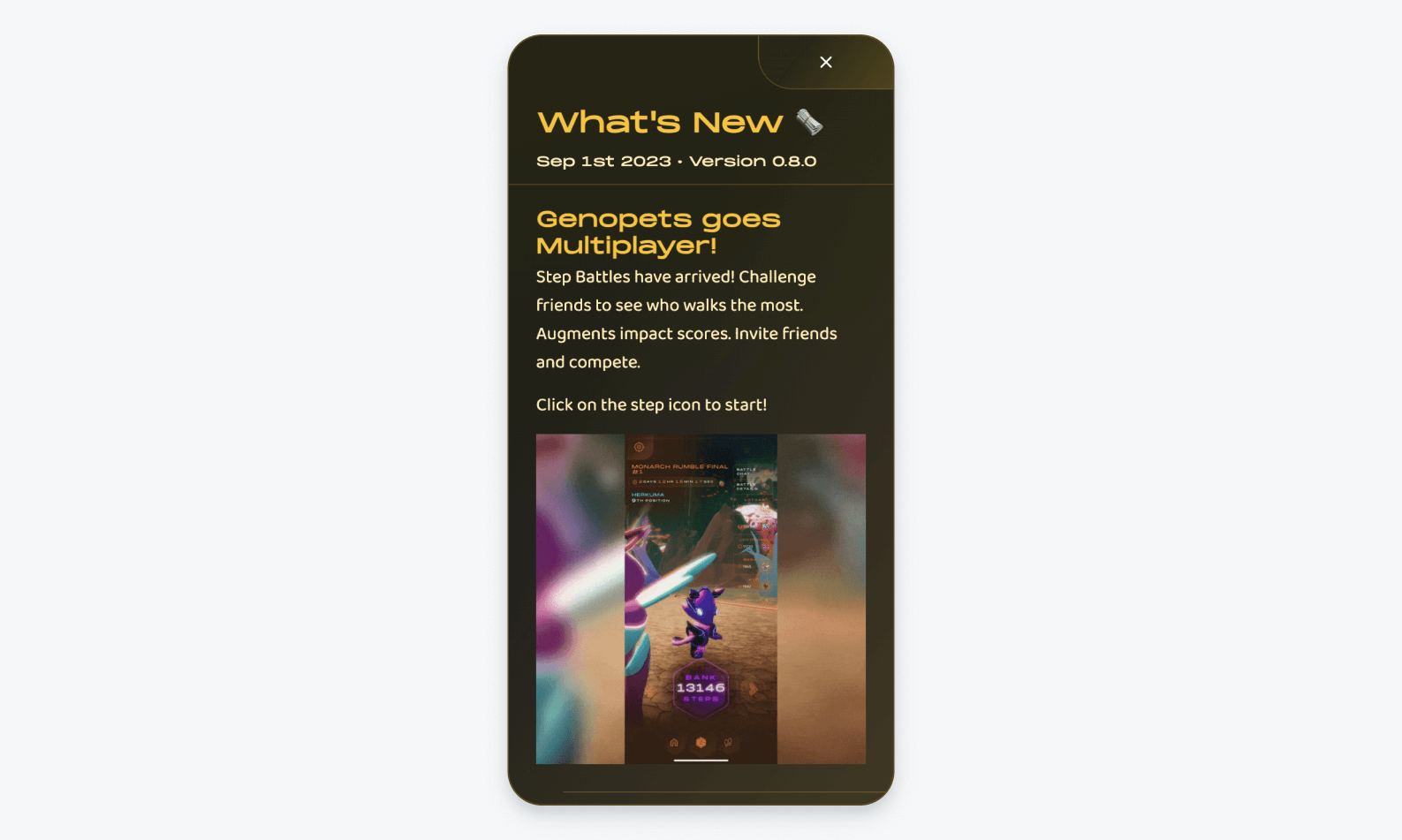 In-App: Using OneSignal in-app and email features has allowed us to deliver the right message at the right time to our players to optimize for engagement. This is especially useful for product updates that are often delivered via email or broadcasted on social channels, but as a game that is ever evolving and shipping new updates frequently being able to segment users by their device, what version they are on, or when they last were active has been really helpful to keep our retention and engagement high.
Winning Advice
I would suggest mapping out a user's journey in your app and to create triggers at all the optimal moments so you can have them at your disposal over time to send out targeted messaging.
Award-Winning Messages Require an Award-Winning Messaging Platform
Feeling inspired? OneSignal offers a robust digital sandbox to craft, segment, and automate your mobile messaging strategy all under the same powerful marketer-friendly umbrella.
But don't take our word for it – read our G2 reviews and see what our community has to say!