CIO Review, the leading print magazine & online website that bridges the gap between enterprise IT vendors & buyers.  They've named OneSignal a most promising digital marketing vendor for 2020.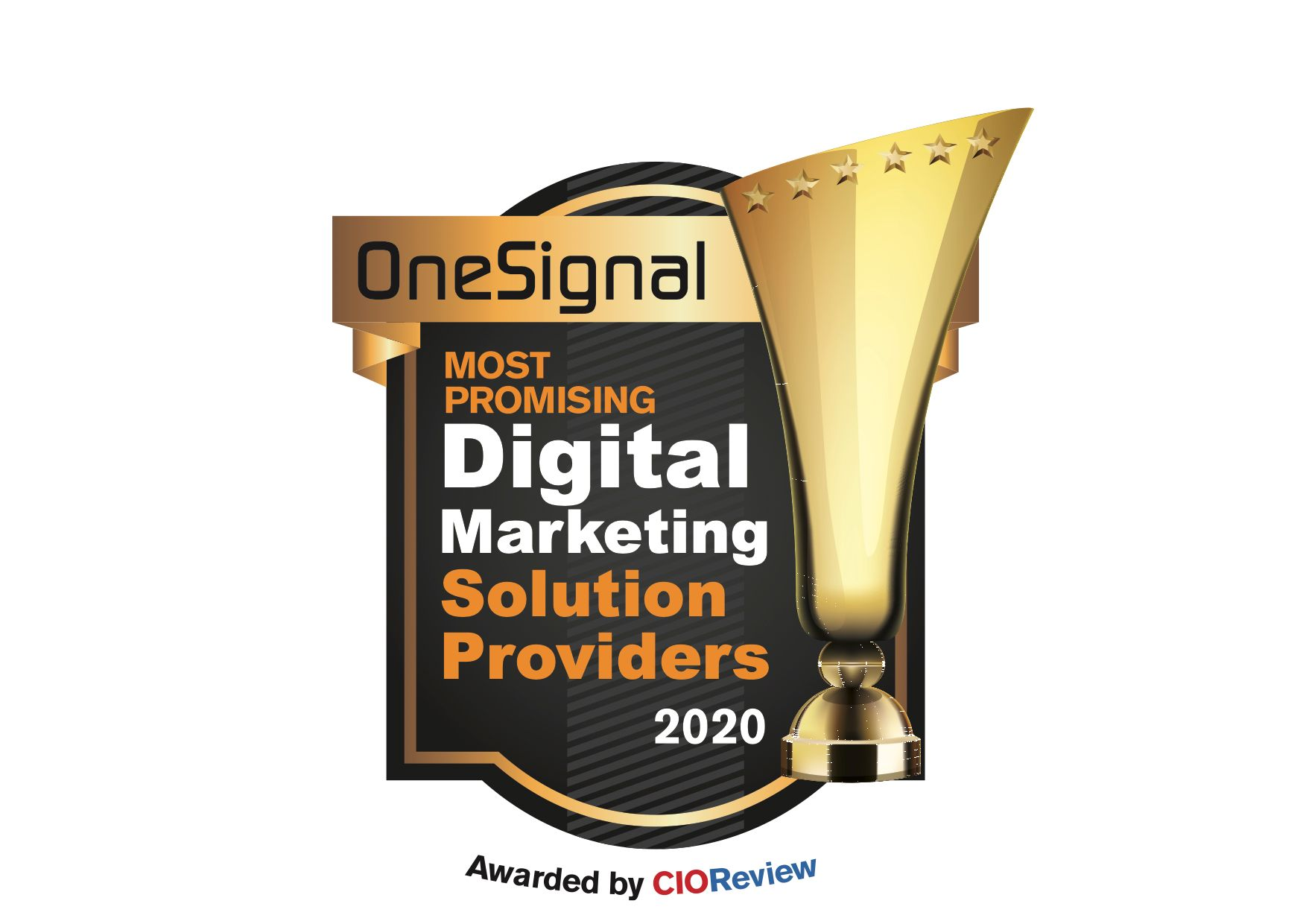 CIOReview details in their article release that, "When most enterprises in the landscape are marketer-centric and sales-centric, OneSignal seeks to deliver solutions that enable clients, developers and marketers, to overcome their customer engagement challenges, delivering engaging mobile and web push notifications across all platforms".
OneSignal CEO George Deglin,
"Our vision is to address the needs of all technology companies.  We appreciate being recognized by CIOReview as push notifications and in-app messages are core infrastructure for companies, and increasingly we see CIO, CPO and CTO's involved in assessing build vs. buy decisions".  
OneSignal is the global market-leading push notification & in-app software provider used by 950,000+ to send more than 6 billion messages every day with a mission to be the intelligent communication layer that enables businesses to exceed their goals.
Sign up for free to use OneSignal to engage & grow your audience today!