Businesses of all sizes and industries across the globe use OneSignal to build deeper customer relationships.
While it has always been easy to understand clickthrough rates with OneSignal, we've heard from our community that tracking specific events—such as adding an item to a cart or inviting a friend to a game—would make it easier to measure the most important results for your business.
Today, we're proud to announce the launch of Advanced Analytics, now accessible across all channels (Web, Mobile & In-App). The Advanced Analytics suite includes the following features:
Outcomes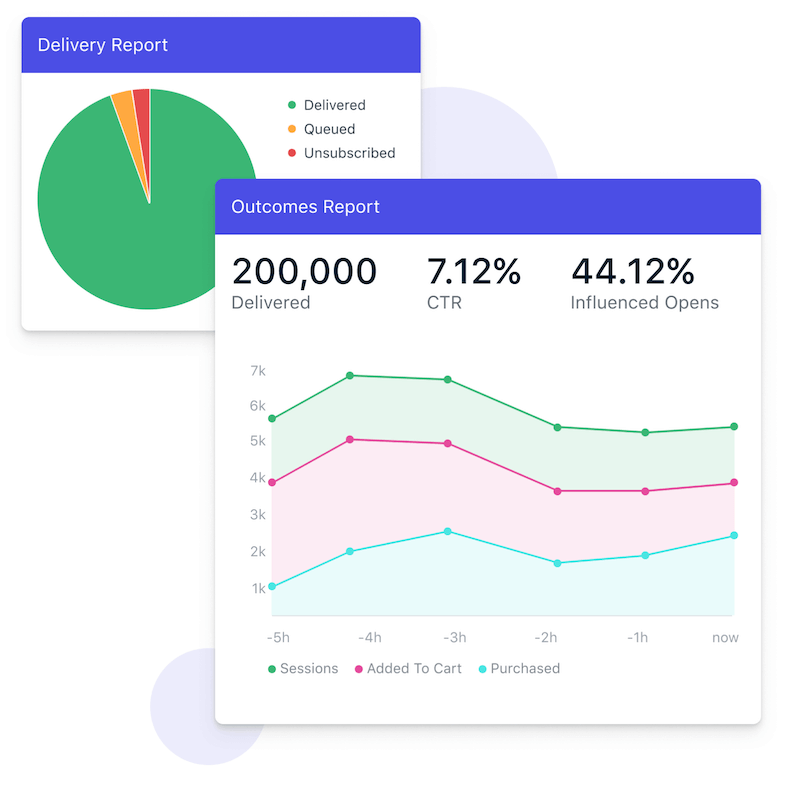 Outcomes lets you add and customize actions important to you. Track specific results or actions taken by users, such as a purchase or subscription. Easily view and export metrics from the OneSignal dashboard. Since its beta release in late 2019, Outcomes had already reached 40% of eligible subscribers with hundreds of events tracked. Now it's available to 100% of eligible subscribers.  
Influenced Outcomes

Influenced Outcomes allow you to determine if your messages drive direct, indirect, or unattributed user actions. This takes the guesswork out of attribution and allows you to better evaluate the ROI of your push & In-App strategy.
Confirmed Delivery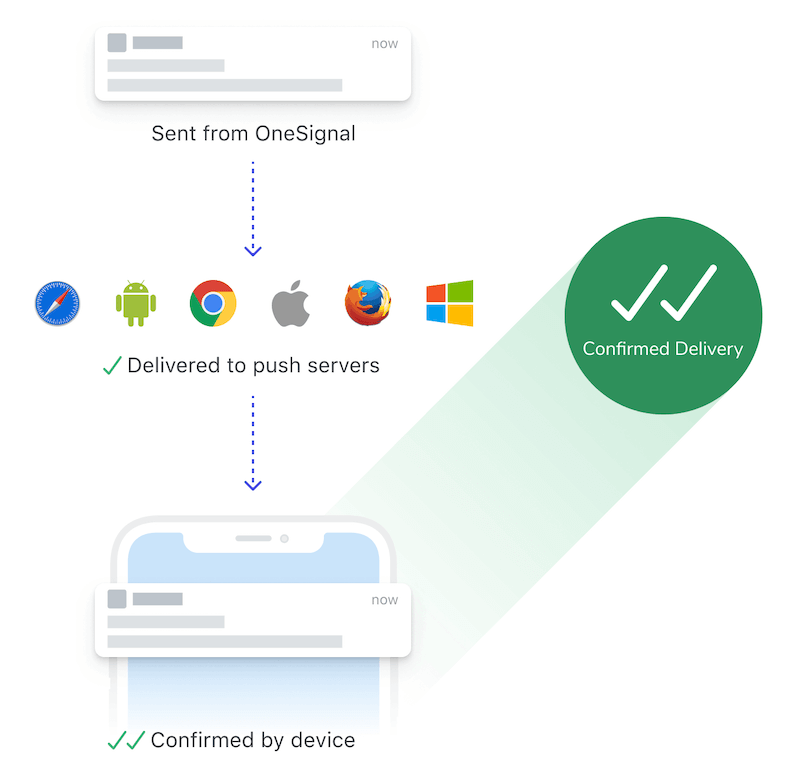 Confirmed Delivery helps you know precisely when and how a device receives a notification. This feature provides near-perfect click-through rate numbers and the peace of mind that comes with the confirmation that your notifications are being successfully delivered. Every device that receives a notification sent through our platform will now acknowledge the successful delivery and pass this data back to OneSignal. This information is then made available to our users.
Real Users, Real Results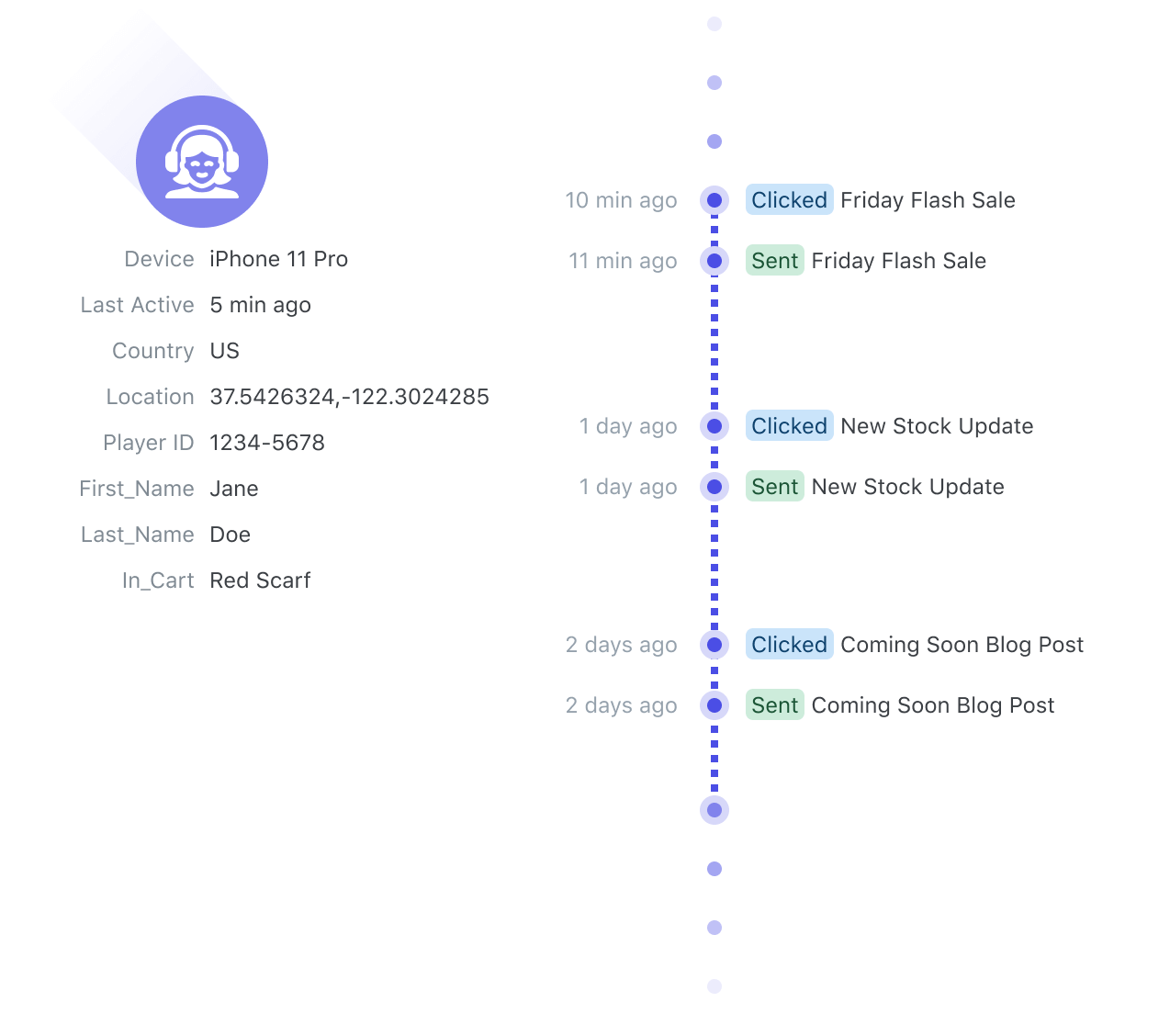 Advanced Analytics serves as a turn-key solution for measuring, reporting, and uncovering actions users take on your website or app. From individual developers to enterprise-level businesses, OneSignal users are already leveraging these analytics capabilities to grow revenue, analyze user behavior, and more.
Here are some of our favorite examples:

Israeli-based fitness app Rumble uses Advanced Analytics to understand which rewards users redeem when they unlock an in-app achievement. This allows Rumble to fine-tune their incentives program.

Fiasy, a meal-planning app, uses Advanced Analytics to track when users record meals or workouts, letting them understand their users' journeys and enhance customer touchpoints.

A social game developer with multiple games across iOS and Android is using Outcomes to track paid conversion, package subscriptions, and cross-sell to other apps in their portfolio.

A grocery delivery app in Europe tracks add-to-cart and purchase behavior to optimize their conversion funnel and drive sales, as well as quantify campaign performance.

A Fintech company in the Middle East uses outcomes to track key user actions, such as adding an account or making an investment, helping their engineering team build a better user experience and track the performance of push campaigns.
With Advanced Analytics, OneSignal enables you to understand the impact of each notification you send, and empowers you to take your digital customer engagement efforts to the next level.
If you'd like to learn more about OneSignal's Advanced Analytics, visit:
Sign up for free now to start using OneSignal.