Powerful New Analytics
Just knowing the number of clicks on a notification is useful, but not nearly as useful as directly measuring the outcomes you care about -- be it sales, article shares, add-to-cart actions, or anything else.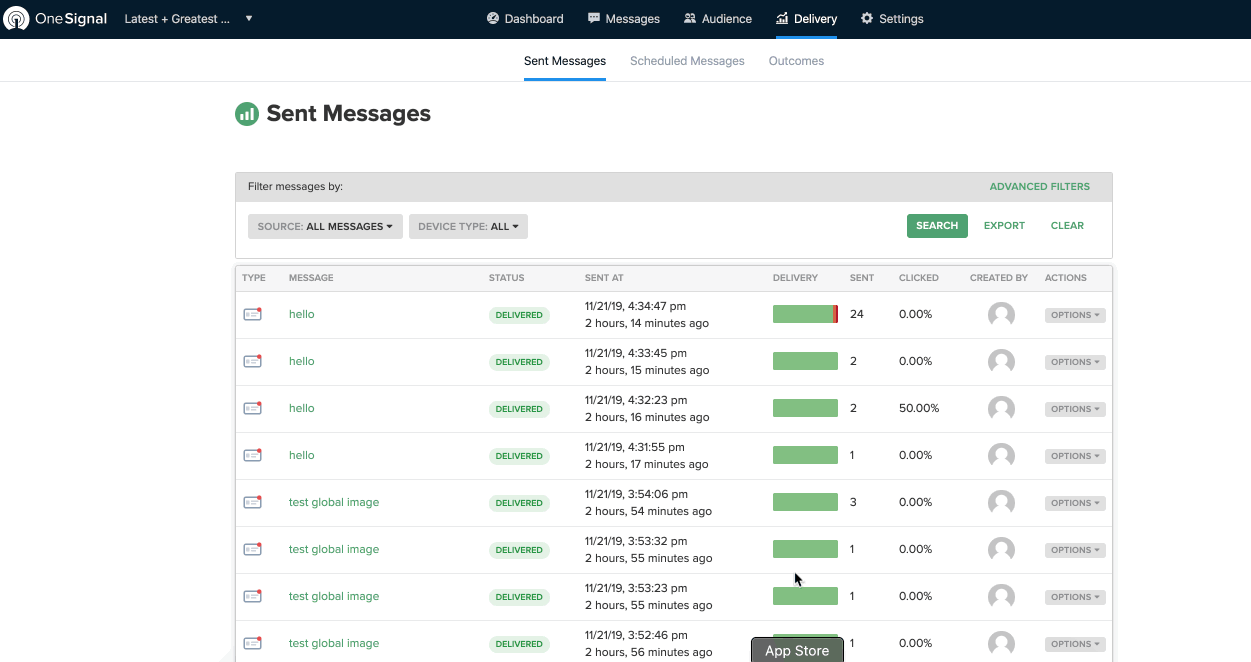 Results Tracking in our SDKs make it easy to measure not just clicks, but also sessions, how long people are spending in your app, and up to 100 other custom outcomes you care about. All paid plan users will get sessions and session duration included automatically in the latest version of the OneSignal SDK.

With Outcomes, you can specify any outcome in your app (with just a line of code) that you can see reported for every notification you send. View counts, sums, splits by platform, and export this for offline analysis.

Outcomes are available to paid plan members only.
Influenced Opens
Ever glance at a notification but only open the app later in the day? Often notifications have a lot of value in getting people to open your app or take an action even if the session wasn't started by clicking on a notification.

Influenced opens show you the number of people who open your app within close proximity (15 min, 1 hour, 24 hours) to receiving a notification or trigger any other result you'd like to track. You can configure the right attribution window for your app in Settings.

Influenced opens are available to paid plan members only.
Confirmed Delivery
Know that somebody got your message with Confirmed Delivery.

Over time, people change phones, uninstall apps, and take other actions that can make it hard to know if your message is reaching them. This results in the number of devices you are sending to not matching up well with the number of people who actually receive a message from you, in turn making clickthrough rates less informative.

With OneSignal's Confirmed Delivery you can be sure that your message reached the people you want it to, providing more informative metrics and greater confidence that people are seeing your content.

Confirmed Delivery is available on iOS + Android on paid plans. Web is forthcoming.
Simpler Sending and Preview
We've heard you - sending a message with OneSignal should be easier. Now it is just one screen instead of about five.

We crunched the data on the fields people use and now hide many of the lesser-used ones (LED color on Android, anybody?) by default.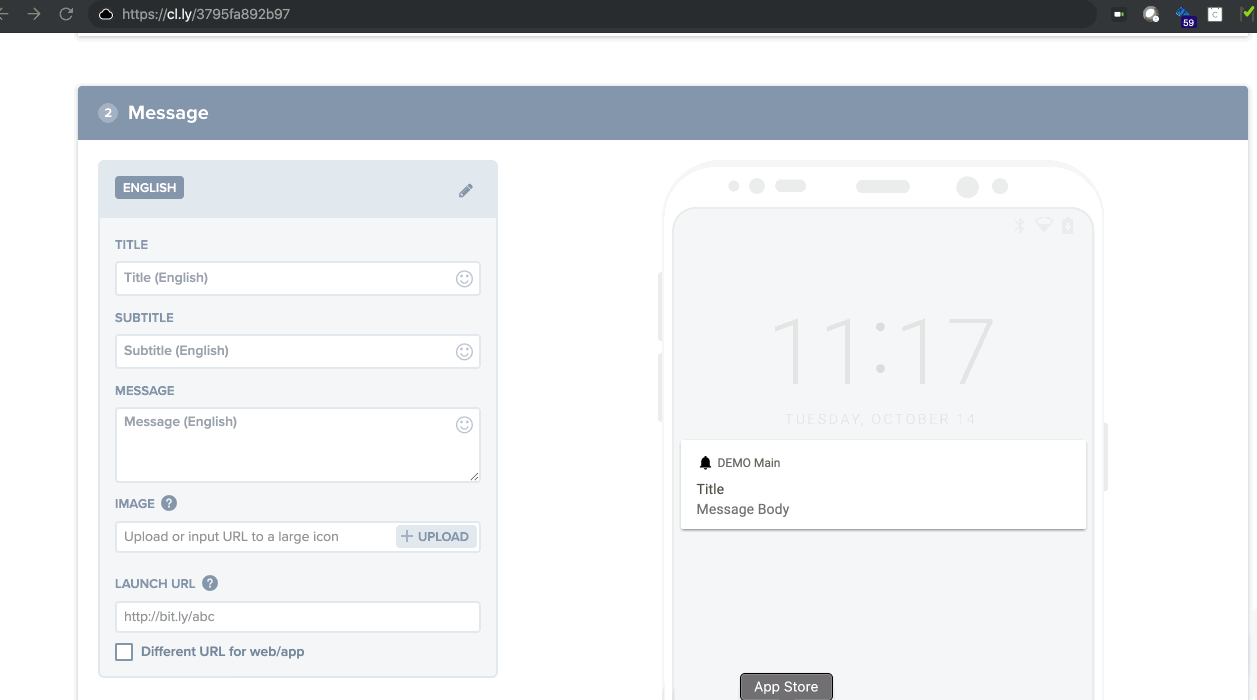 We moved URL, image, and other commonly used fields to the top of the compose screen and more advanced options are now hidden below a carrot. If you're a superuser don't worry, we'll keep your most recent settings 'sticky' so you'll default to the view you used most recently and all the powerful advanced controls you know and love are just behind the carrot.

You'll also see a much easier way to preview notifications with a 'Send To Test Device' that is now three steps instead of five.


No more selecting 'test users', hitting send, confirming, cloning the notification, and then selecting the segment you want to reach. Easy peasy.

Simpler sending is available to all users on both paid and free plans.