Tribune Grows Notification Opt-Ins to 1 Million in 6 Months with OneSignal
Tribune Publishing Company utilizes OneSignal's custom prompting, segmentation, and data tags to drive opt-in rates across their websites
1.5M
Readers that have opted in to push notifications
Tribune Publishing Company (TPCO) is a leading media company rooted in award-winning journalism. Headquartered in Chicago, TPCO operates local media businesses in eight markets across America with titles including The Chicago Tribune, New York Daily News, and The Baltimore Sun.
TPCO brands are committed to informing, inspiring and engaging local communities. In addition to offering traditional print news, the company's various media properties provide cutting-edge stories on the latest news, sports, weather, and entertainment across their respective websites and mobile apps.
Growing A Key Revenue Stream
The Challenge
Today, a growing portion of TPCO's revenue comes from digital circulation subscribers who purchase access to TPCO's online content via their websites and mobile apps. The company reported a 67.4% increase in digital circulation revenue from Q3 2019 to Q3 2020 as digital subscribers grew by 427,000 in the same period.
As digital revenue continued to surge, TPCO knew that their online subscription service was evolving into an increasingly valuable revenue stream. However, the company needed to find innovative new ways to continue its expansion. "We needed to grow our audience actively and aggressively to boost the reach and impact of our most meaningful journalism," said Andrew Baltazar, the Director of Product, Engagement, and Apps at TPCO.
The challenge that confronted Baltazar and his team was twofold: How to entice more visitors to follow TPCO's online content, and subsequently, how to convert frequent visitors into paying subscribers.
Choosing OneSignal
The Solution
OneSignal's ability to send messages across multiple channels, like web and mobile push, was a major factor that led to Baltazar and his team selecting it as their preferred push provider. The TPCO team was also drawn to the lightweight deployment of the OneSignal platform and its user-friendly interface that catered to users of any technical skill level. "The staff in our newsrooms across the country were able to easily and successfully adopt OneSignal," said Baltazar.
Throughout the vendor discovery process, OneSignal consistently outperformed the competition by offering every mission-critical feature that Baltazar and his team required, including A/B Testing and Segmentation.
Prior to OneSignal, TPCO had utilized a different push provider specifically for mobile push notifications. However, their platform was difficult to use and lacked key functionality, such as custom web push permission prompts for visitors to subscribe to push alerts, that OneSignal offered.
OneSignal had all the features we needed out of the box, could deliver messages across both web and mobile, and presented a leaner workflow. It was a no brainer.
Improved Opt-in Rates with Better Permission Prompting
With OneSignal's custom permissions prompts, the team at TPCO experienced unprecedented growth in the number of web push subscribers. Upon implementing OneSignal, the team adopted a two-step prompting approach: Visitors to their sites would first receive a slide-down dialogue box with the permission prompt from OneSignal before being shown the browser's native prompt. This initial prompt provided TPCO an opportunity to communicate the value of web alerts to readers and convince them to opt-in for the latest news. Now, the team has simplified their approach and utilizes one-step prompting to continue driving their opt-in rates.
"We saw explosive growth with our opt-in rates," Baltazar explained. "With just The Chicago Tribune alone, we started at around 35,000 web push subscribers, and that became 210,000 subscribers in the first 90 days."
Additionally, Baltazar and his team implemented OneSignal's Custom Link Prompt across TPCO's websites. Appearing as a button at the bottom of visitor's screens, the prompt allowed visitors a quick and easy way to register for TPCO's online subscription service. Baltazar's team went one step further and customized the prompt to include discounts or trial offers as an added incentive for readers to purchase a subscription.

"Getting set up with [OneSignal's] prompting was easy and we were able to implement it across all our sites in a couple of weeks. It's also easy to make adjustments on the fly," Baltazar said.
Driving Subscriptions with Segments and Data Tags
Prior to OneSignal, TPCO aimed to reach 250,000 web push subscribers across all eight of their sites within a year. However, with OneSignal, they were able to achieve this goal in just two months.
Segments and Data Tags were a key factor in driving this subscriber growth. The team adopted a frequency-based approach to segmentation. For example, when a reader visits sports articles three times or more, they automatically receive a data tag that adds them into a sports interest segment. Readers could then be segmented into more granular audiences, such as fans of a specific sports team, simply based on their content consumption patterns and preferences. This ensures that readers always receive timely, hyper-relevant content from TPCO.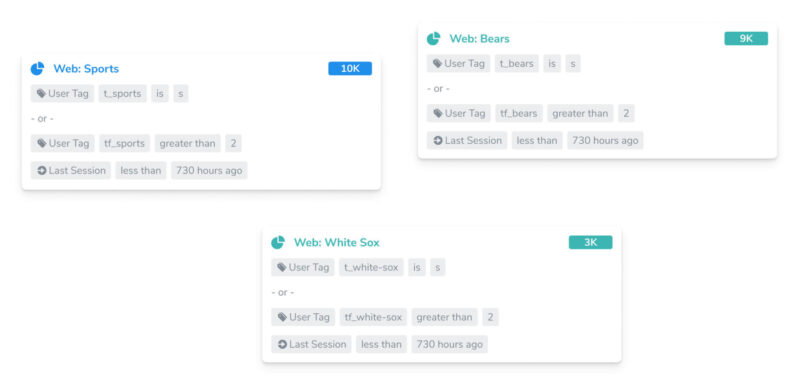 Unparalleled Ease of Use and Client Support
The task of onboarding multiple teams across the country with new software is no easy feat. However, thanks to OneSignal's ease of use, dedicated customer success team, and round-the-clock technical support, Baltazar has been able to successfully empower TPCO's newsrooms to leverage OneSignal as a tool to engage their audiences nationwide.
"Once the newsrooms were trained, we hardly had any questions. It's largely been a hands-off experience," Baltazar explained. "OneSignal's team has been phenomenal in supporting us."
Count on OneSignal to Deliver
Start growing with OneSignal today. With tools to enrich every step of your customer engagement process, staying connected with your users has never been easier. Sign up for a free account or schedule a live demo today.
More Customer Case Studies
Find out how our customers are using OneSignal to increase retention
The Hut Group (THG) drives efficiency and growth with OneSignal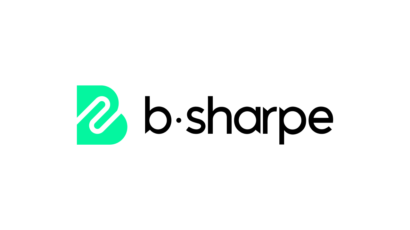 b-sharpe uses OneSignal's Journey tool to seamlessly automate push notifications, emails, and in-app messages to its users.
Kyivstar leverages OneSignal to create new mobile app revenue streams by enhancing user engagement and retention.
Get Started Today For Free With Our Tool
We'll get you going in a matter of minutes.
Have questions? Chat with an expert.