Shake Shack Transforms their Mobile App Experience with OneSignal
Shake Shack leverages OneSignal to spark customer engagement, drive revenue, and enhance their digital customer experience.
52.7 %
YoY Customer Retention Growth
Shake Shack is an internationally-renowned fast-casual restaurant chain that began as a humble hot dog cart in New York City's Madison Square Park. In 2004, restauranteur Danny Meyer traded in the cart for a permanent park kiosk and officially coined it Shake Shack. Since the original Shack opened, the company has expanded to more than 300 locations in 32 United States and the District of Columbia, including more than 100 international locations across London, Hong Kong, Istanbul, Dubai, Philippines, Singapore, Mexico, Tokyo, Seoul, and more.
In recent years, Shake Shack has invested heavily in its web and mobile experience, which became even more important during the COVID-19 pandemic. That investment has paid off — in the second fiscal quarter of 2021, digital orders from their app, website, and third-party delivery platforms made up 47 percent of their total sales. "Same-Shack" sales also skyrocketed by 52.7 percent in 2021, due in large part to their high digital customer retention rates.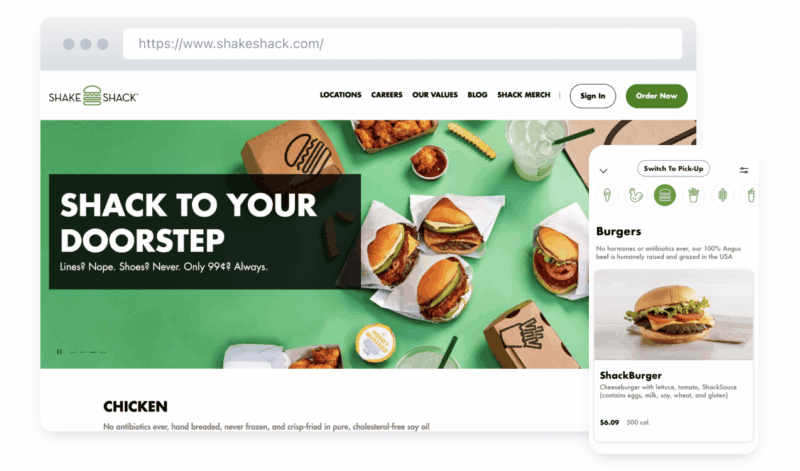 When Jeffrey Rausch joined Shake Shack as VP of Digital Technology in 2019, his goal was to modernize their tech stack. Shake Shack restaurants were already iconic, but their digital presence did not yet hold up to their in-person experience. Although the Shake Shack mobile app launched in 2016, email was still their primary communication channel. As the company made plans to roll out mobile order delivery, they knew they needed a more direct way to communicate with customers in order to provide a seamless, omnichannel experience.
Because Shake Shack has such a large, global customer base, they needed a flexible messaging solution that provided advanced customer segmentation and automation capabilities. It was also important that their message aesthetic aligned with their unique brand style, so rich media support and customizable design templates were a must-have. OneSignal met all the items on their wish list and provided the infrastructure they needed to scale-up their strategy over time.

Taking Mobile-First Promotion to New Heights
After choosing OneSignal, the Shake Shack team started building their mobile marketing strategy from the ground up. As Shake Shack's CRM Manager Shannon Reilly reflects, "we started by executing more overarching campaigns and nationwide promotions."

For their Superbowl promotion, they sent a push notification and an in-app message to subscribers. Leveraging both channels simultaneously allowed them to engage with a broader audience — users that had subscribed to push as well as those that hadn't. The in-app Superbowl message, which included an eye-catching design and order button, also helped drive orders. It earned over 37 thousand impressions and had a 20 percent click-through rate.
More recently, they used push notifications and in-app messages to tease the release of two limited-time milkshakes produced in collaboration with the award-winning bakery, Milk Bar. The in-app message featured a custom gif and earned a record-setting 55 thousand impressions and an astounding 52 percent click-through rate.
In addition to relying on OneSignal's built-in analytics and delivery statistics, Reilly includes branch links in notifications and messages so that she's always able to track sales back to their mobile app. "If we're running a promo we see huge spikes in coupon redemption when sending messages," she explains. Understanding the exact value of that traffic helps them optimize even further and understand where to invest more resources.
The success of their messaging strategy is also evident in their loyal subscriber base. In the last year alone, they grew their subscriber base by 184 percent.
Boosting Engagement in New Markets
To stay true to their locally-inspired roots, Shake Shack offers exclusive regional items in addition to their popular menu staples. These items often play on regional cuisine or are limited-time specials dreamed up by local celebrity chefs as part of their Now Serving Chef Collaboration series.
From a marketing and communication standpoint, the existence of so many regional items and markets presents a unique promotional challenge — How do you promote new, limited-time items that are only available in specific locations? And how do you encourage travelers to try out regional specialties when they may not even know they exist?

Using Geolocation Targeting for Regional Promotions & Events
To answer these questions, Shake Shack started using geolocation data to segment subscribers located in specific cities in order to send them regional messaging campaigns. Shake Shack used real-time geofencing to connect with customers in proximity to specific cities, neighborhoods, or Shake Shack locations.
For instance, someone visiting San Francisco on vacation would get an in-app message for the Golden State Double Burger, even though they're not a local resident. As Reilly puts it:
"We're able to be more timely and targeted with mobile channels than we can be with email. With email, we only have access to static zipcode data, so we can't achieve the same targeting accuracy as we can with OneSignal. Being able to geolocate subscribers in real-time and build a radius around a specific store is one thing I really love about OneSignal."
For instance, when they launched their special Mardi Gras King Cake Concrete in New Orleans Shake Shacks, they sent a teaser push notification to users within a 15-mile radius of the location.
This real-time segmentation strategy was also ideal for testing out new menu items in specific Shack locations and promoting Now Serving events, such as the one-day-only Monteverde Chicken Parm sandwich by Chicago chef Sarah Grueneberg. Because users are automatically segmented based on geolocation data, they were able to send push notifications to a small market at exactly the right time.
Launching Mobile Order Delivery & Curbside Pickup
When loyal customers couldn't visit Shake Shack locations during the pandemic, digital channels grew in popularity. To keep pace with the rising demand for digital experiences, Shake Shack dedicated more resources to mobile app upgrades and features, including order pickup and delivery. Because delivery demand and logistics vary greatly by region, they planned to test out the new feature in different markets before launching it nationwide.
Push notifications and in-app messages were an essential part of their delivery rollout strategy. "We would target certain metro areas to let them know the feature was launched in order to boost adoption and generate excitement," says Reilly, who coordinated their mobile promotional efforts. They used geolocation data to segment users by region and sent in-app message coming soon teasers to densely populated areas such as Brooklyn, Manhattan, and Chicago. When they officially launched order delivery, they used an in-app message to share the news.
"With OneSignal, we're able to actually make decisions around targeting based on engagement information."
Using Engagement Data to Promote Loyalty & Deliver Personalized Experiences at Scale
In addition to using geolocation data to target users, Reilly is also focused on app engagement: "With OneSignal, we're able to actually make decisions around targeting based on that engagement info." In addition, they're looking into targeting customers and tailoring message content based on real-time engagement behaviors. Beyond promotion, Reilly's goal is to use mobile communication to foster loyalty and increase long-term customer retention. She explains, "If someone hasn't used the app in a long time, we can send them a message to bring them back. If someone is loyal, we might send them a promotion to reward their loyalty."

As Reilly looks to the future, she's confident that OneSignal will be integral to helping Shake Shack reach its goals. "We're really trying to focus on offer management, loyalty, and marketing automation and OneSignal is a part of that bigger picture."
"We're really trying to focus on offer management, loyalty, and marketing automation and OneSignal is a part of that bigger picture."
More Customer Case Studies
Find out how our customers are using OneSignal to increase retention
Betmate leverages OneSignal Journeys to create personalized and targeted omnichannel user comms at scale
Taptap Send drives growth and nurtures strong user relationships by scaling its messaging strategy to support new markets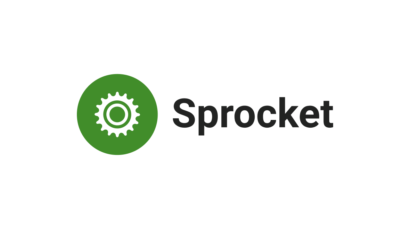 Sprocket uses onboarding journeys, intelligent delivery, and relentless A/B testing to spark engagement
Get Started Today For Free With Our Tool
We'll get you going in a matter of minutes.
Have questions? Chat with an expert.