Palisades Tahoe Ski Resort Peaks App Engagement Using Push Notifications
Palisades Tahoe Ski Resort credits push notifications for its dramatic increase in user engagement on their mobile app
Providing a 5-Star Experience
Palisades Tahoe Ski Resort (formerly Squaw Valley Ski Resort) is an internationally renowned ski resort located in North Lake Tahoe. As the host of the first-ever televised Winter Olympics in 1960, Palisades Tahoe is one of the largest ski resorts in the United States and continues to provide an extraordinary experience to skiers and snowboarders of all skill levels.

Tracy Chang, Vice President of Digital Marketing at Palisades Tahoe, is tasked with tackling the challenges that come with providing a 5-star experience to guests visiting the resort each year. With only three percent of the US population participating in skiing and snowboarding, Tracy and her team are consistently looking for new and innovative ways to both acquire new customers and enhance the visitor experience.
OneSignal's push notifications have been instrumental in helping us to reach our goals. They are quick to implement and use. We use push notifications throughout our user's journey.
90% of Palisades Tahoe's revenue is generated during the Winter season, which spans from November to May, sometimes even July. In order to take advantage of this short time frame, it is crucial that Palisades Tahoe's Digital Marketing team consistently provide targeted, hyper-relevant messages to their audience in order to maintain a high level of guest satisfaction and incentivize users to keep coming back.

Since users can easily uninstall and opt out of the Palisades Tahoe Ski Resort application, being able to send push notification reminders provides an opportunity for Tracy and her team to build deeper relations with each subscriber. For instance, when the team at Palisades Tahoe notices that there is congestion on the roads, they will offer their visitors special discounts on passes so that they can wait out the traffic. Palisades Tahoe's digital marketing team also runs contests for their subscribers and updates users of their status on individual leaderboards.
By sending updated real-time messages such as special offers, terrain updates, the status of chair lifts, and even crowd management, Palisades Tahoe saw app engagement exceed its website and other channels as a result of using push notifications. Leveraging OneSignal's push notifications has also given Palisades Tahoe the opportunity to counter the unpredictability of the weather in Lake Tahoe and reach their customer base during peak winter months.
OneSignal's app behaviors and geo-locations segmentation features have allowed Tracy and her team to successfully provide information to a visitor in a timely and relevant manner.
By integrating OneSignal into Palisades Tahoe's mobile app, push notifications have become the primary tool for Tracy's marketing team to interact with visitors and provide them with an unforgettable experience.
More Customer Case Studies
Find out how our customers are using OneSignal to increase retention
The Hut Group (THG) drives efficiency and growth with OneSignal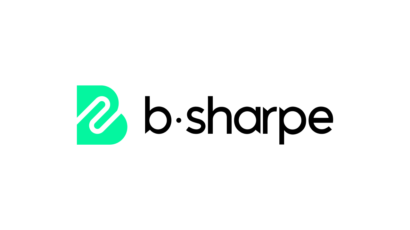 b-sharpe uses OneSignal's Journey tool to seamlessly automate push notifications, emails, and in-app messages to its users.
Kyivstar leverages OneSignal to create new mobile app revenue streams by enhancing user engagement and retention.
Get Started Today For Free With Our Tool
We'll get you going in a matter of minutes.
Have questions? Chat with an expert.