Last year, a record $7.9 billion was spent on Cyber Monday in 2018. That's a whopping 19.3% increase from the year before.
With more people gravitating towards online shopping, Cyber Monday in 2019 looks like it's becoming the biggest e-commerce sales holiday. The opportunity for businesses is clear, but how does one tap into such a crowded market?
Read on for 4 ways you can achieve your own record-setting Cyber Monday sales.
#1: Optimize for Time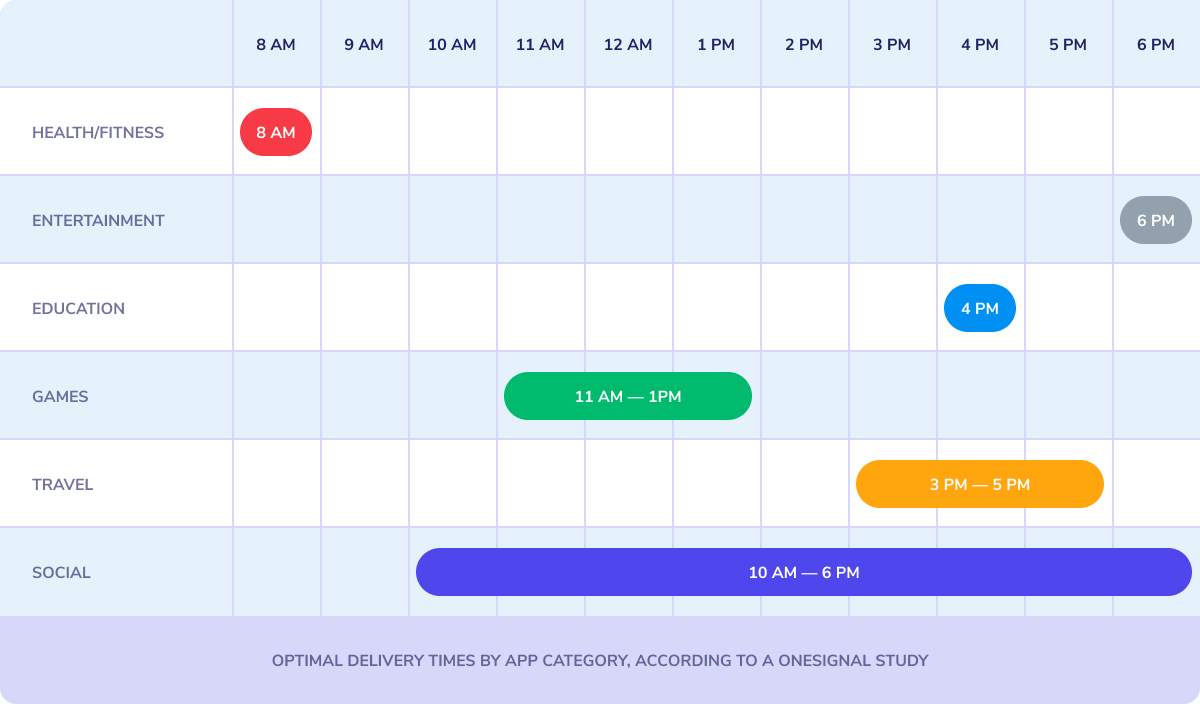 Make sure you don't send your notifications at the wrong time! During the 2018 holiday season, orders peaked on Cyber Monday around 8:30 p.m for users. That means people are typically shopping during their downtime after eating dinner. You want to analyze your data from past Cyber Mondays (if you have it) and schedule your messaging for when engagement was historically the highest.
Also, don't forget to send notifications that are optimized for a user's time zone. A 3-hour time difference can easily make your notification go from a great offer to an annoying vibration.
#2: Entice With Last Chance Deals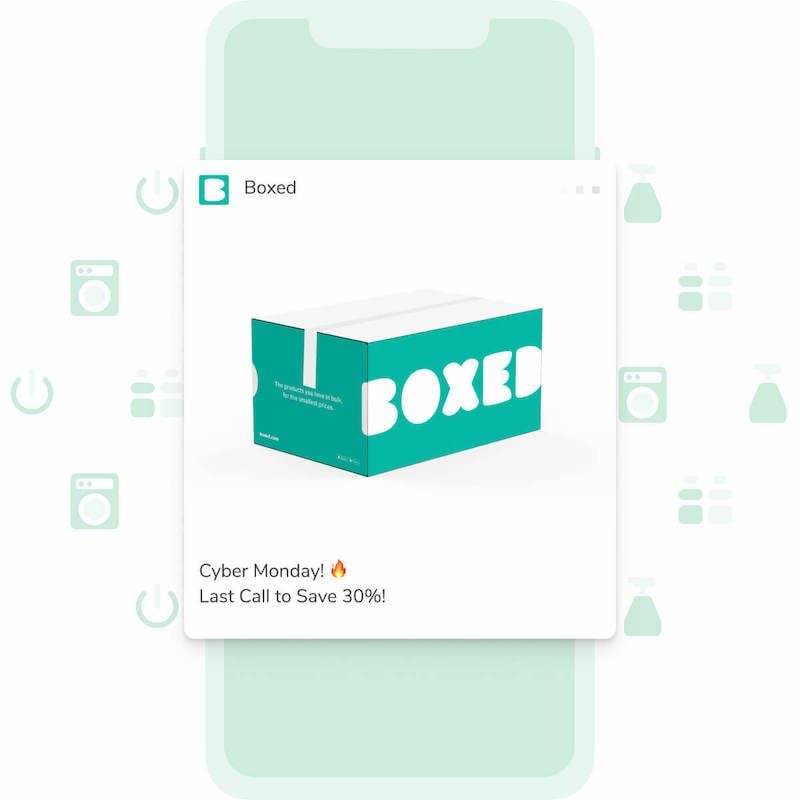 While Black Friday kicks off the biggest shopping weekend of the year, Cyber Monday is a users' last chance to find deals that they may never see again. Companies should be capitalizing on a highly motivated user base that's willing to spend.  
Sending push notifications or in-app messages with timely, personalized, and urgent messaging can give customers that final push to make a purchase. For example, if a user had abandoned their cart and left a suitcase that they were interested in; you could send a reminder on Cyber Monday as that last push for them to purchase.
Something like, "This suitcase is perfect for your next vacation! 50% off for only 2 more hours!" could be effective because it presents value to the customer in the form of a discount and sets a time limit encouraging them to act quickly.
#3: Offer a Guarantee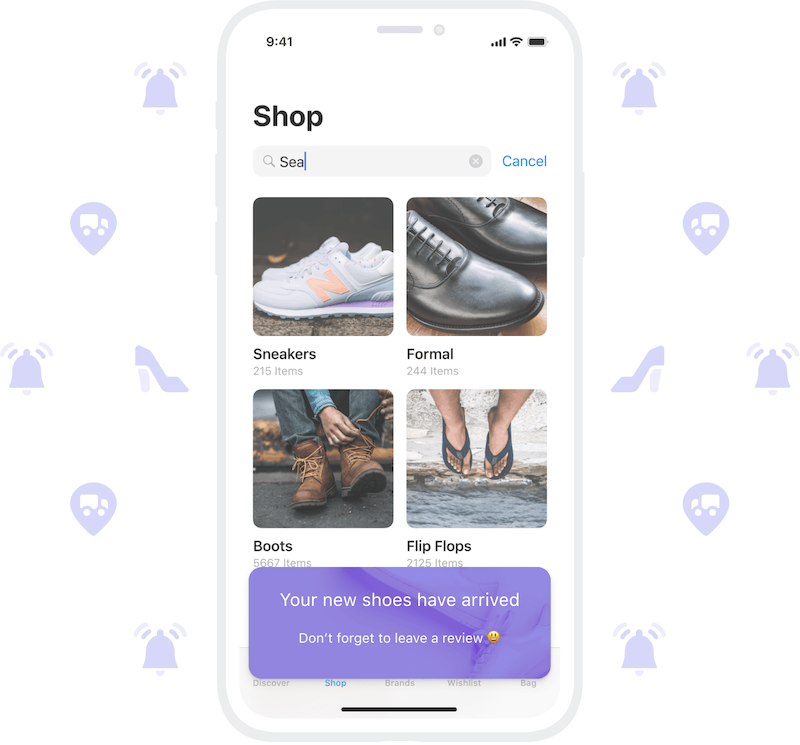 No matter how much information a company provides prior to a purchase, customers will always have some level of uncertainty when it comes down to making their decision.
A money-back guarantee option can alleviate last-minute concerns. It's an excellent way to make your offer stand out, but you should only use this strategy if you are very confident in your offer. It's also an excellent way to be overwhelmed with return requests.
This strategy is more of a necessity in certain industries. For example, it would be smart for an online footwear company to institute a free shipping and free returns policy as it is unlikely that customers will be confident that a pair of shoes bought online will fit properly. The same goes for sales on clothing and other apparel.
#4: Personalize Your Messaging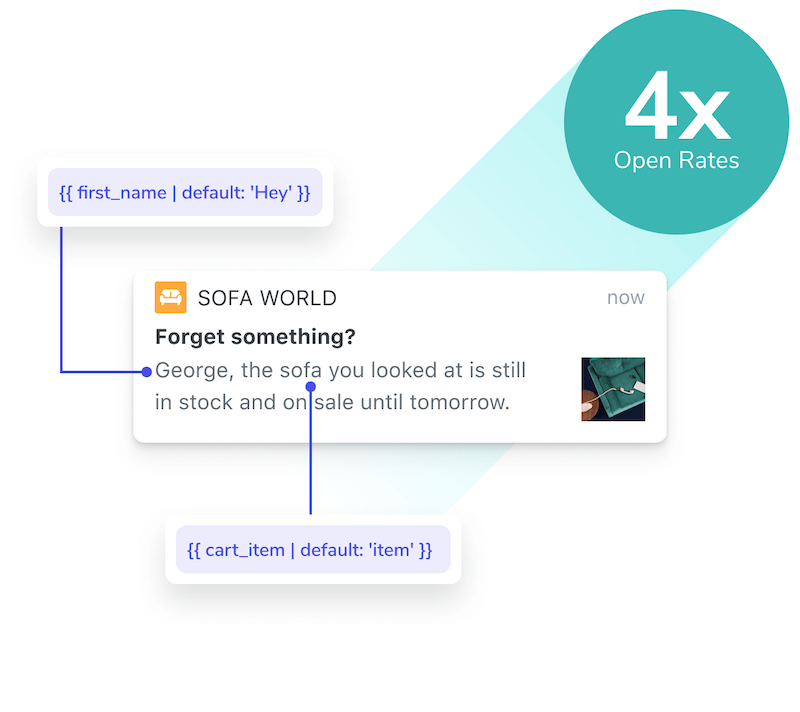 Customers typically have a wide range of interests. The good thing is that you can see what they like based on their previous behaviors on your app or website. That's why it's important to send relevant and targeted offers to your customers on Cyber Monday. Since you'll be facing fierce competition from other companies, you have to make sure your offers are based on items that your customers will be interested in.
OneSignal's User Tags allow you to tag your users based on their purchase history, previous cart abandonments, account types, and other user behaviors. With this information, you can then leverage your user tags with segments to create relevant messages for different audiences. This way, a coffee enthusiast will never receive messages about deals for Starbucks.