Optimize Email Performance with A/B Testing
We know that A/B testing is the cornerstone of a data-driven marketing strategy, and email is an especially powerful channel to test and optimize. That's why we're excited to announce that our intuitive A/B testing tool now supports email, so you can quickly optimize your messaging and increase conversions.
Benefits of A/B Testing
Understand Your Customers
Experimentation is the gold standard for identifying what does and does not work for your customers. With A/B tests for email, now you can rapidly test everything from subject lines to imagery and content length to identify what resonates most with your customers. This enables you to move forward with confidence, not questions.
Save Time with Our Intuitive Builder
Create an email A/B test in minutes with our intuitive builder. You can set your audience, create up to 10 email variants, and schedule your test all on the same page.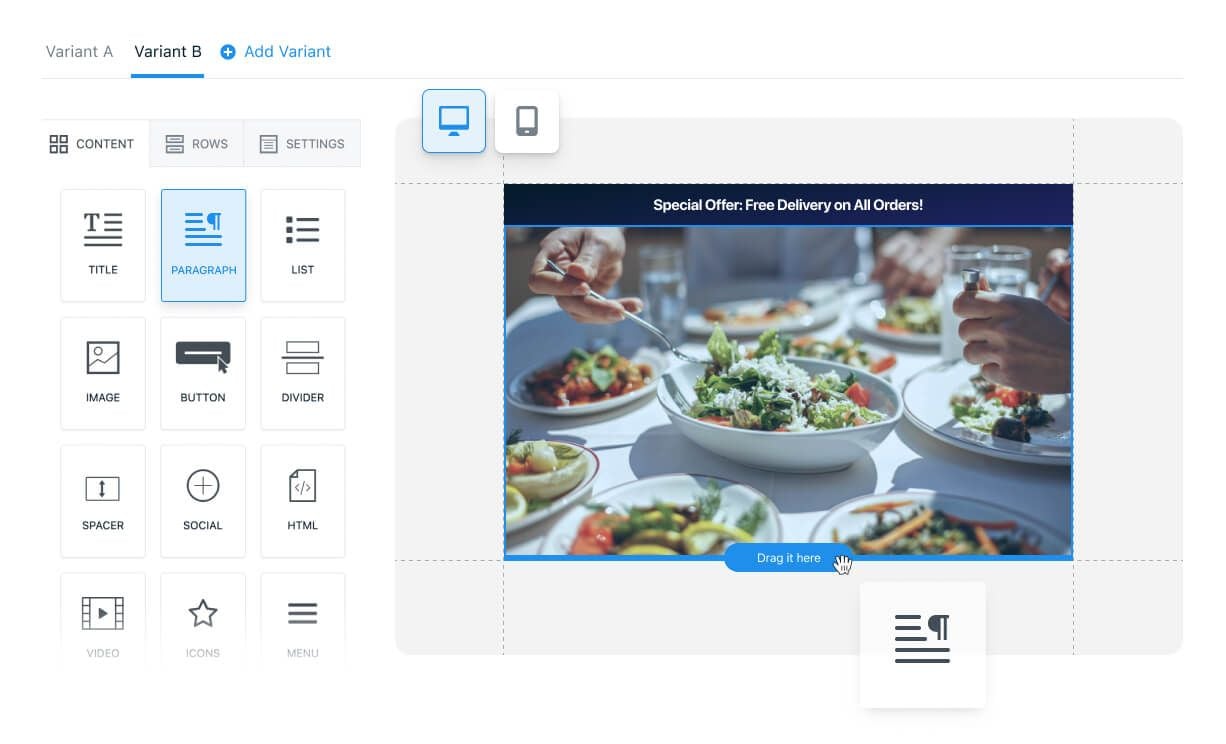 Leverage Data-Driven Insights to Reach Your Marketing Goals
A/B tests can help you reach your goals across the marketing funnel. Here are some ways to use A/B testing to generate data-driven insights into your customers' preferences:
Drive Conversions and Revenue
Email marketing is a powerful channel for assisting conversions. You can use email A/B tests to determine what content, imagery, layout, and CTAs drive the most purchases in your abandoned cart campaigns.
You can also use Email A/B tests to evaluate landing page performance. Keep all elements of the email variants the same and switch the call-to-action link to determine where you should be driving customers to maximize revenue.
Boost Customer Engagement and Retention
To re-engage a user, use Email A/B tests to optimize subject lines, content, and design. This test will help you identify what motivates your customers to open an email and return to your platform or product, boosting your engagement and longer-term retention.
Drive Web Traffic
Leverage Email A/B tests to improve page views. test various promotions, offers, CTAs, content types, layouts, and designs to determine what tactics generate the most clickthroughs.
Improve Onboarding and Activation
A great onboarding experience is a strong defense against customer churn. Try A/B testing your welcome emails to determine what helps activate your new customers and keep them engaged.
Take Your A/B Testing to the Next Level
Level up your strategy with Advanced A/B Testing, which empowers you to test up to 10 variants in a fraction of the time. Try testing multiple variations of the same element (A/B/n testing), or test multiple variables at the same time (multivariate testing).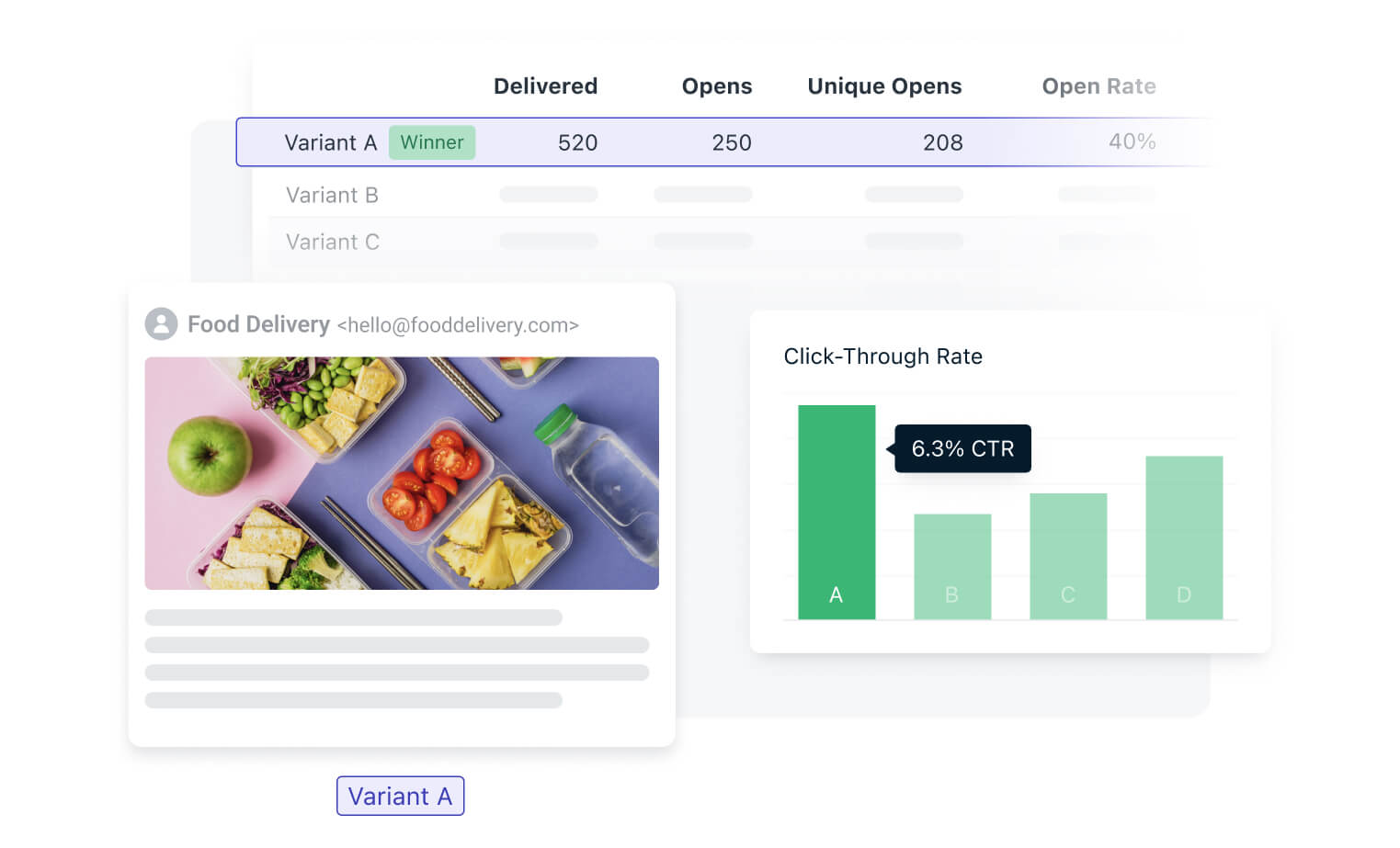 A/B Testing Tactics:
If you're ready to optimize your email performance, there are lots of elements to test; for instance, try testing:
Subject lines to optimize open rates
Email layouts (e.g., Image vs. image with text vs. image and text) to increase click rates
Different CTA types (e.g., "Start Trial" vs "Claim My Free Trial") to improve click rates
Email copy lengths to increase click rates
Offers/promotions to raise click rates
Landing pages to boost down funnel conversions
Ready to Create an Email A/B test?
Visit our email tutorial documentation to get started. Email A/B testing is now available for all plans. Our Free and Growth plans have access to regular A/B variant testing. To unlock up to 10 variants with Advanced A/B testing, upgrade your plan today. We also cover best practices for A/B testing in our blog and webinar that are applicable to email.