One of the most rewarding parts about working for OneSignal is the global breadth and scale of our product. Today, OneSignal is used by over 2+ million marketers and developers in 140 countries to send 12+ billion messages a day to gamers, readers, fans, and shoppers alike. We are the go-to communication platform for mobile-first companies — one in every five apps launch with OneSignal.
We have a strong global presence — nearly 70% of our customers are located outside of the United States. With that in mind, we decided to go where our customers are and have opened our first international headquarters for EMEA in London.
We are the leading omnichannel customer engagement solution, powering personalized customer journeys across mobile and web push notifications, Live Activities, in-app messaging, email, and SMS. We are excited to open our new office as we believe it'll accelerate our mission to help every consumer-focused business to better engage and retain its users.
The London office will be our third office location alongside our San Mateo office, which serves as our US headquarters, and our New York City office. In addition to our office locations, we also provide flexible remote work opportunities in Texas, Utah, and Pennsylvania.
In choosing an office location, we looked at a multitude of factors (e.g., flight access, client access, time zone coverage, ease of doing business, etc.). We ultimately landed on London primarily because of our ability to hire high-performing, multilingual talent there, critical in serving our customers well and building the best, easiest-to-use omnichannel customer engagement solution. We are continuing to hire, so reach out if you are interested in joining us!
EMEA Headquarters: Thriving with 20 Employees!
As a growing company, nearly every week, we are asked to open offices in different states and countries. Although we would love to have a physical presence in every state and country, we have opted for fewer, larger offices that are fully supported.
Europe is our largest market today, and we are excited to be in-region to provide dedicated support to our thousands of European clients, including companies such as DHL, News UK, Schneider Electric, Rollic, Ahold Delhaize, Leroy Merlin, REWE, The Hut Group, Viva Wallet, and Tag Heuer.
In our London office, we have hired 20 people across Engineering, Product Design, Technical Support, Customer Success, Sales, and Business Development. With such a cross-functional team in London, we believe we can provide the right experience for our EMEA customers, as nearly every OneSignal team currently has a team member located in EMEA, providing a local perspective.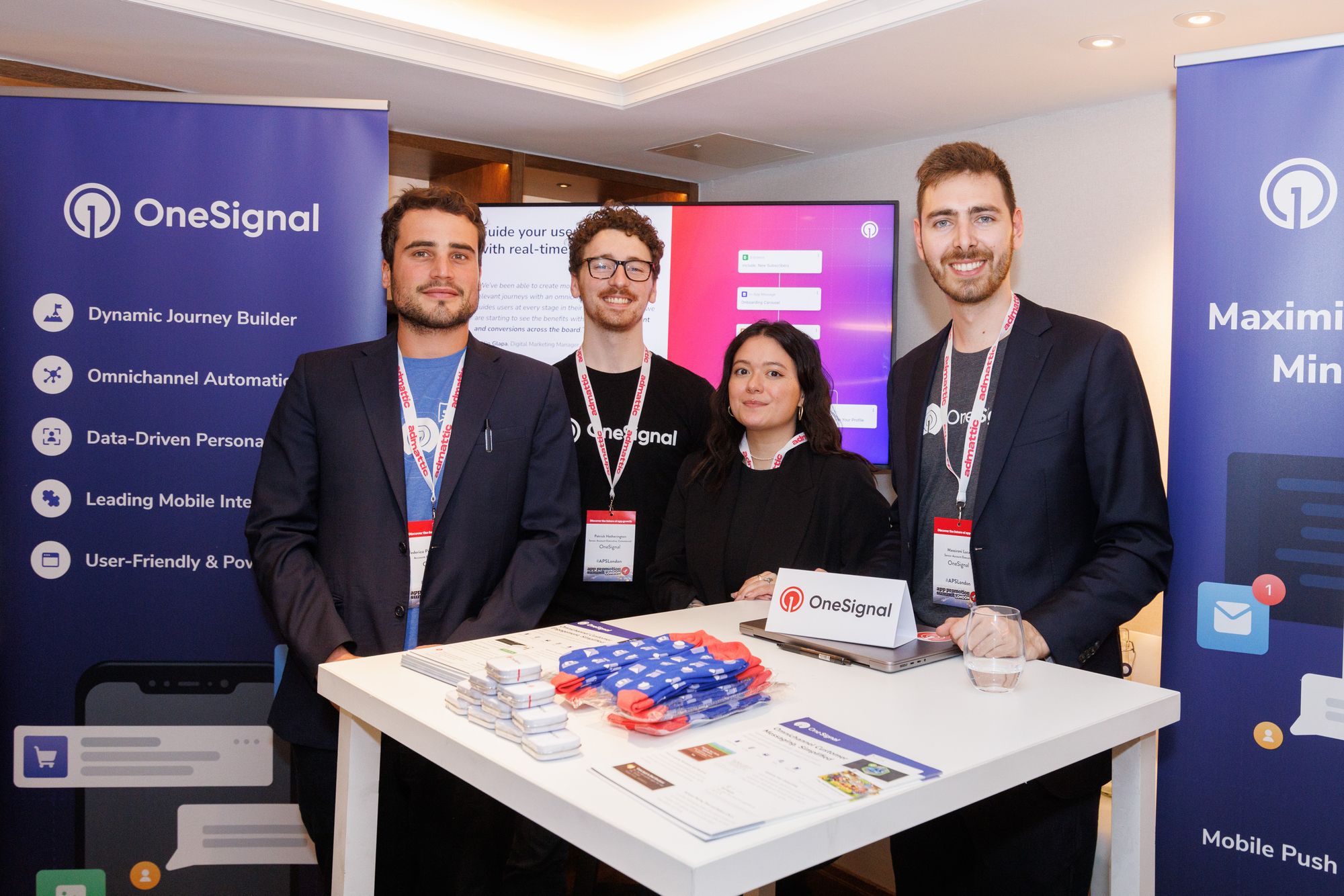 OneSignal Infrastructure is Prepared for 10x Scale
In quickly growing businesses, it is easy to run into bottlenecks that can stall growth. At OneSignal, we are always looking ahead to make sure we can handle our scaling business needs - preparing for when we will need to handle 2x, 5x, 10x growth from where we are today. Last year, we were nearing our on-premise infrastructure capacity and, in anticipation of our EMEA investments and continued growth in the region, decided to migrate our infrastructure to Google Cloud, affording us the ability to scale our business upwards of 10x where it is today. We now serve all EMEA customers out of data centers located in the Netherlands. This ensures privacy protections and GDPR compliance for our EMEA customers, as all personal data is now stored within the European Union. The move also came with a partnership with Google Cloud Platform (GCP) where OneSignal Customer spending now counts toward customer Google Cloud commitments.
Come Visit OneSignal!
Our new office is located at the Work.Life Soho Waverley House at 9 Noel St, London W1F 8GQ office number 6! Drop by to say "hello", "bonjour", "hallo, "hola"! Our London office "Onesies" (someone who works at OneSignal) speak English, French, German, Spanish, Italian, Vietnamese, and Cantonese.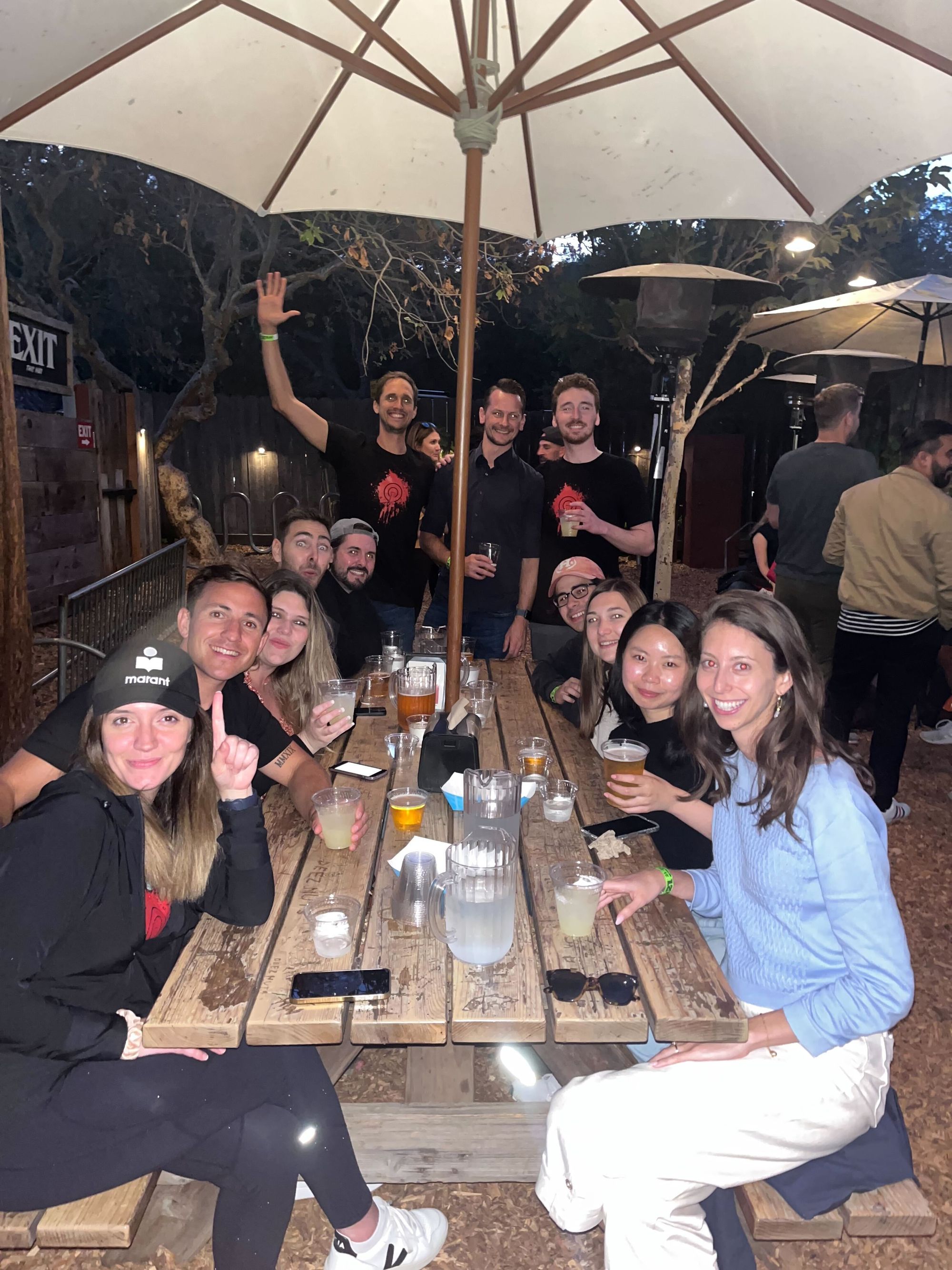 Grab a drink with the team, pet an in-office dog, or more importantly, achieve your engagement goals with a team ready to help you personalize your messages!
For example — ask Luca about how you can boost user retention using Live Activities. Or talk to Judith about how to re-engage inactive users using personalized emails. Or chat with Julien about how you can tie all your communications channels together into one delightful user journey.
And once you've defined your strategy, our dedicated Customer Success Managers and Support Engineers are ready to get you up and running on OneSignal within minutes.
Connect with Our Team