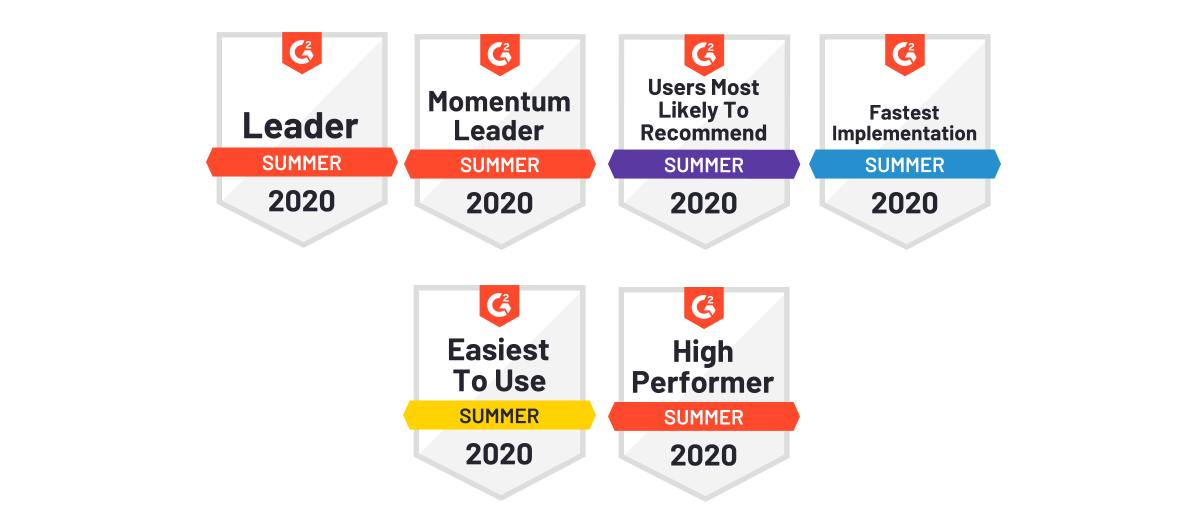 OneSignal has been acknowledged as a leading Push Notification and Mobile Marketing platform by real users on G2, the world's leading business solutions review website. To be recognized as a G2 market leader, a product must receive high ratings from G2 users, attain substantial satisfaction scores, and reviews must reflect a strong market presence.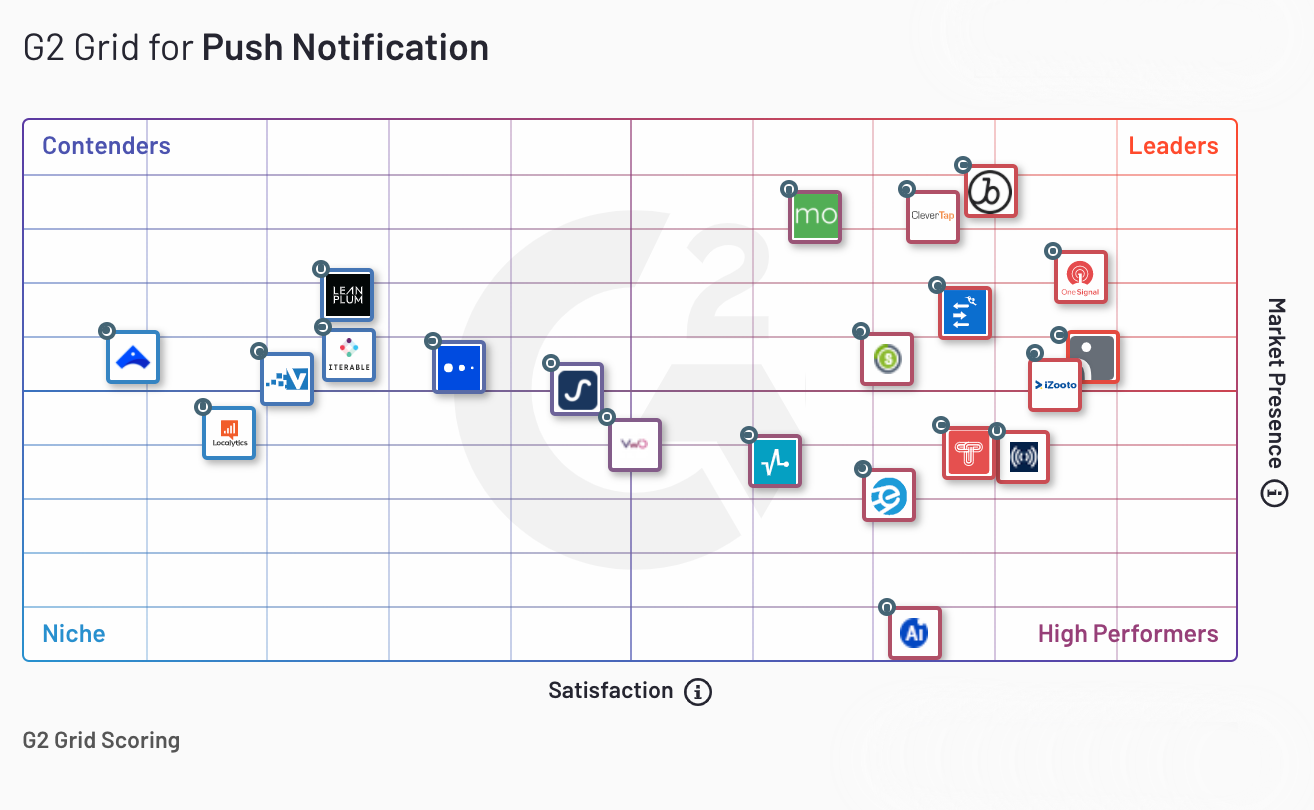 OneSignal surpassed all comparable services on G2's Summer 2020 Momentum Grid® Report for Push Notification Providers, earning top marks for customer satisfaction. Furthermore, 96% of reviewers specified that they were likely to recommend OneSignal, making it the platform that G2 reviewers would most readily endorse.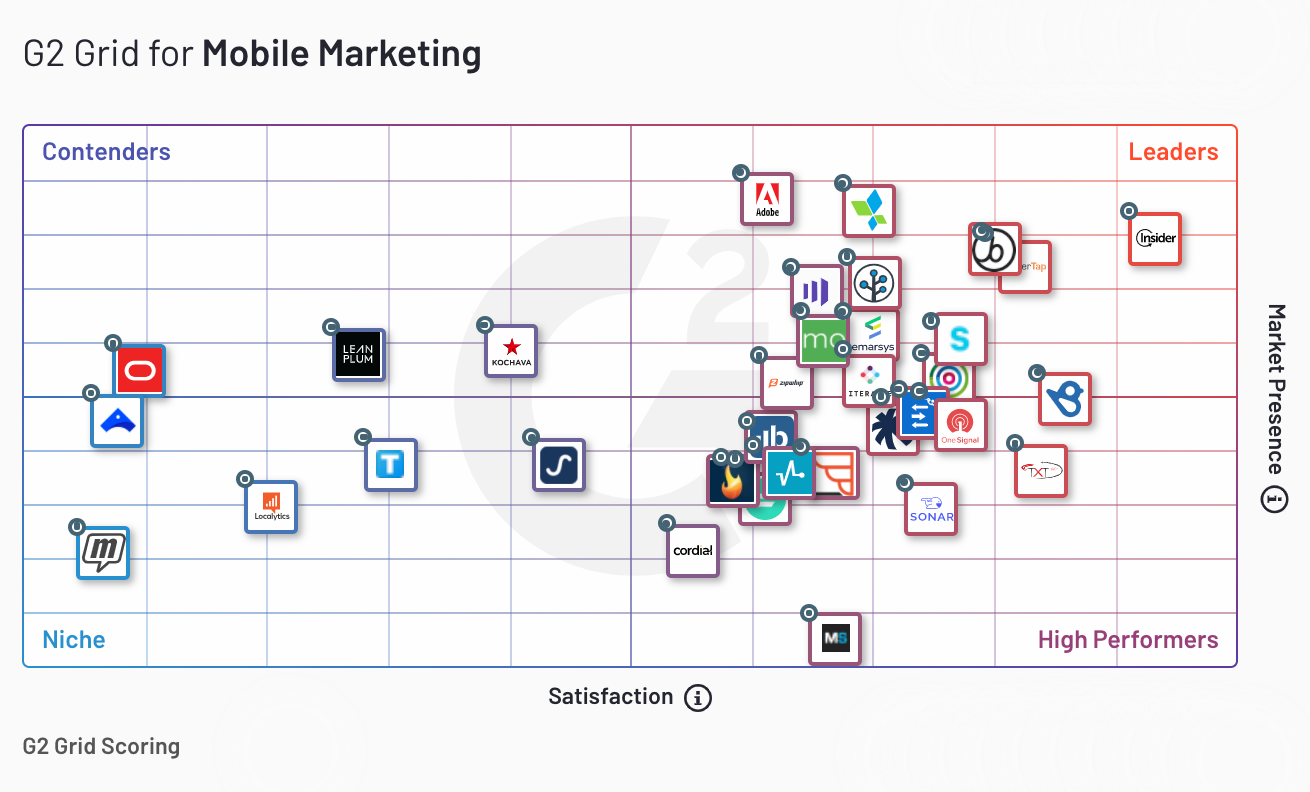 OneSignal has also emerged as a leader in the mobile marketing space, according to G2. The agency's Index for Mobile Marketing also revealed that OneSignal users only required 0.38 months to fully implement OneSignal, nearly 5 times less than the industry average of 1.74 months, making it the fastest product to implement in its category.
OneSignal also earned the title of the "Easiest to Use" product in the G2 Summer 2020 Usability Index by earning the highest rating in its category.
G2's scores are derived from ratings and reviews by verified users. These ratings are compared to the ratings of similar products within the same industry for the final score. For inclusion in the report, a product must have received ten or more reviews.
"Rankings on G2 reports are based on data provided to us by real users," said Michael Fauscette, Chief Research Officer, G2. "We are excited to share the achievements of the products ranked on our site because they represent the voice of the user and offer terrific insights to potential buyers around the world."
OneSignal has been included in G2's reports since Fall 2018 and continues to receive highly-rated reviews. Learn more about what real users have to say or leave your own review of OneSignal on G2's OneSignal review page.