Did you know that every $1 spent on emails leads to an average return of $42? That's just one of the reasons why email continues to be the cornerstone of every digital marketing strategy. One of your most requested email features was to combine segmentation and automation to personalize email campaigns. Now with Automated Emails, OneSignal puts the power of automation in your hands.
Easily create professional templates with our drag-and-drop Email Composer and use OneSignal's powerful Segments and time-based triggers to set up sophisticated automations. New preview functionality makes it easy to verify that your emails look great, and recently-added HTML blocks and video blocks let you create fully customized designs.
With Automated Emails, you can trigger emails based on user actions and behavior, so you can personalize the content to your users' experiences. Personalization increases your relevancy, which leads to higher open rates and customer engagement.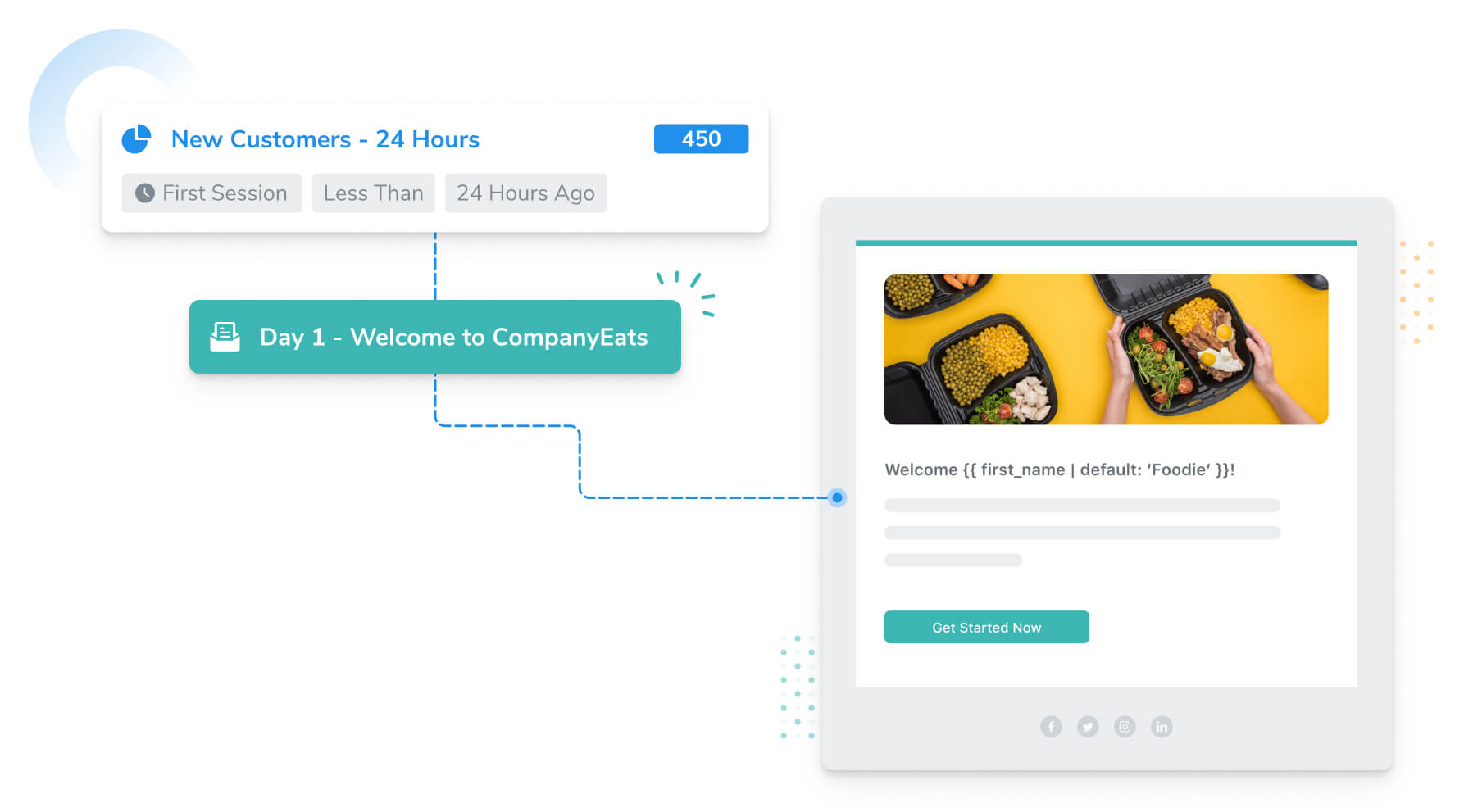 You can use Automated Emails to:
Onboard users: Trigger a welcome email series to new signups. Follow up with targeted emails triggered by how users engage with your product to make sure your new users are set up for success.
Drive conversions: Send an abandoned cart email and guide customers back to complete their purchase. If you have a freemium business, set up an email reminding the user to upgrade after they hit a locked premium feature.
Re-engage users: Reach back out to users if they have been inactive for some time and remind them what they're missing out on or offer an incentive or promotion. Announce new products and features that make your product stickier or improve the user experience.
Prevent churn: Define Segments based on relevant churn indicators to proactively address potential future churn. For example, if someone hasn't opened your gaming app in a week, set up an email offering an extra life. Encourage customers to upgrade their account if they're on a free trial that is expiring.
Automate your emails to send the right message at the right time to the right audience. Use Segments to tie together Automated Emails, Automated Push, and In-App Messages for even smarter, more effective omnichannel messaging.
You can check out the full documentation for more info on how to set up Automated Emails and sign up for a free plan to get started with emails today.