Maybe you're a night owl that likes to blow off steam by playing games before bedtime. Or maybe you like to get caught up on the latest news on your way to work. Intelligent Delivery from OneSignal automatically optimizes the delivery time of your notifications based on when a user most recently used a specific app/website (and when that user used other apps/websites as well). Intelligent Delivery offers app and website developers that use OneSignal a powerful way to engage their audiences more effectively.
Intelligent Delivery can increase open rates significantly - it had a 23% relative gain over Send immediately and a 10% relative gain over Optimize by user time zone based on OneSignal's analysis of 42 billion notifications sent to users across various browsers and mobile device types during a one-month period.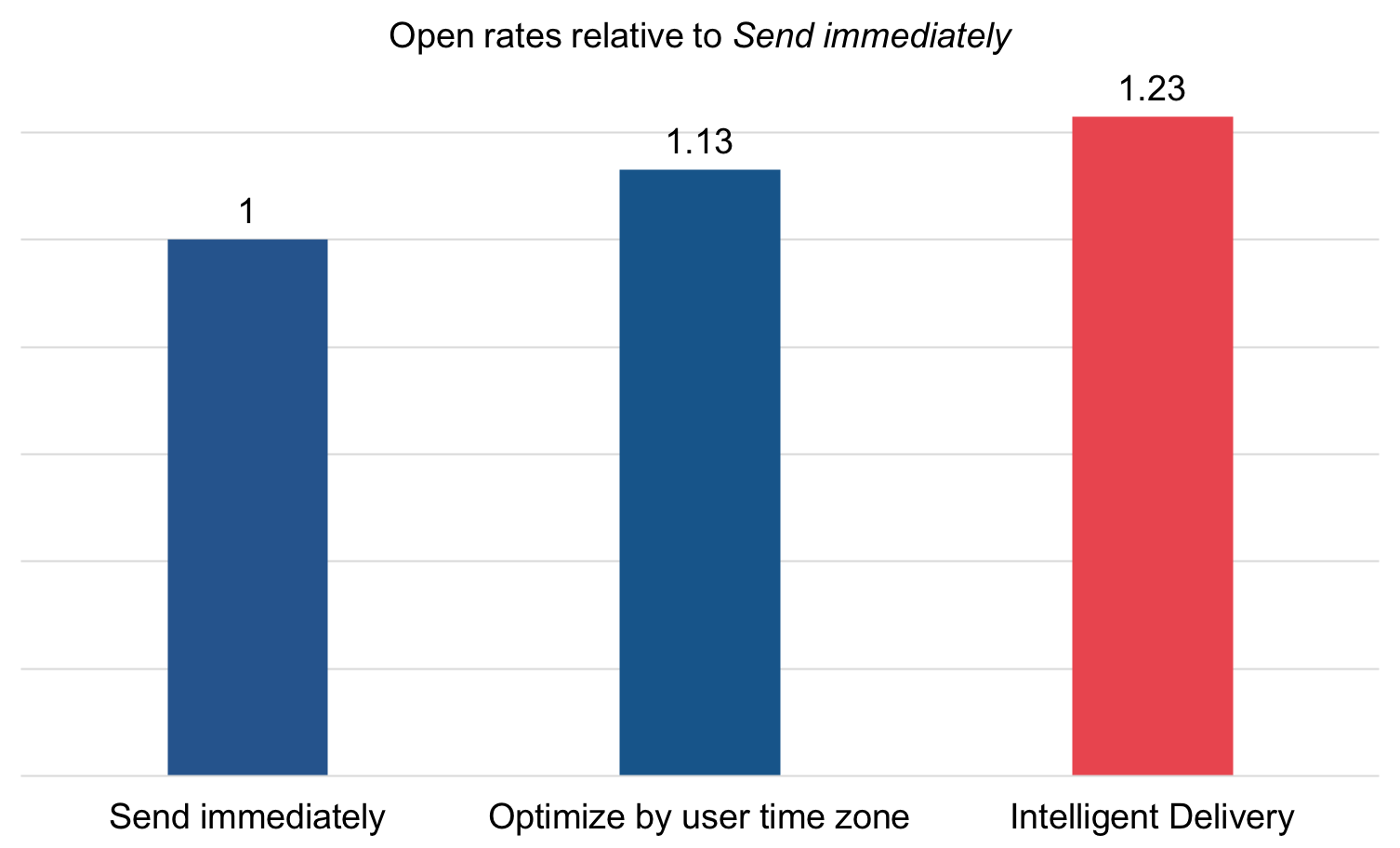 When it comes to engaging audiences, Intelligent Delivery can be the best option (unless you are sending notifications that need to go out at a specific time - see "When to Use Intelligent Delivery" below for more details). With Intelligent Delivery, each user will receive your notification within 24 hours of you sending it. For example, if you use Intelligent Delivery to send a message at 7PM and the Intelligent Delivery algorithm determines that a given user is most likely to open your app/website at 8AM, the notification will only be sent to that user at 8AM the following day to maximize the likelihood of the user opening it.
How to use Intelligent Delivery
Intelligent Delivery can be used via both the API and the dashboard. Here is what enabling Intelligent Delivery looks in the dashboard: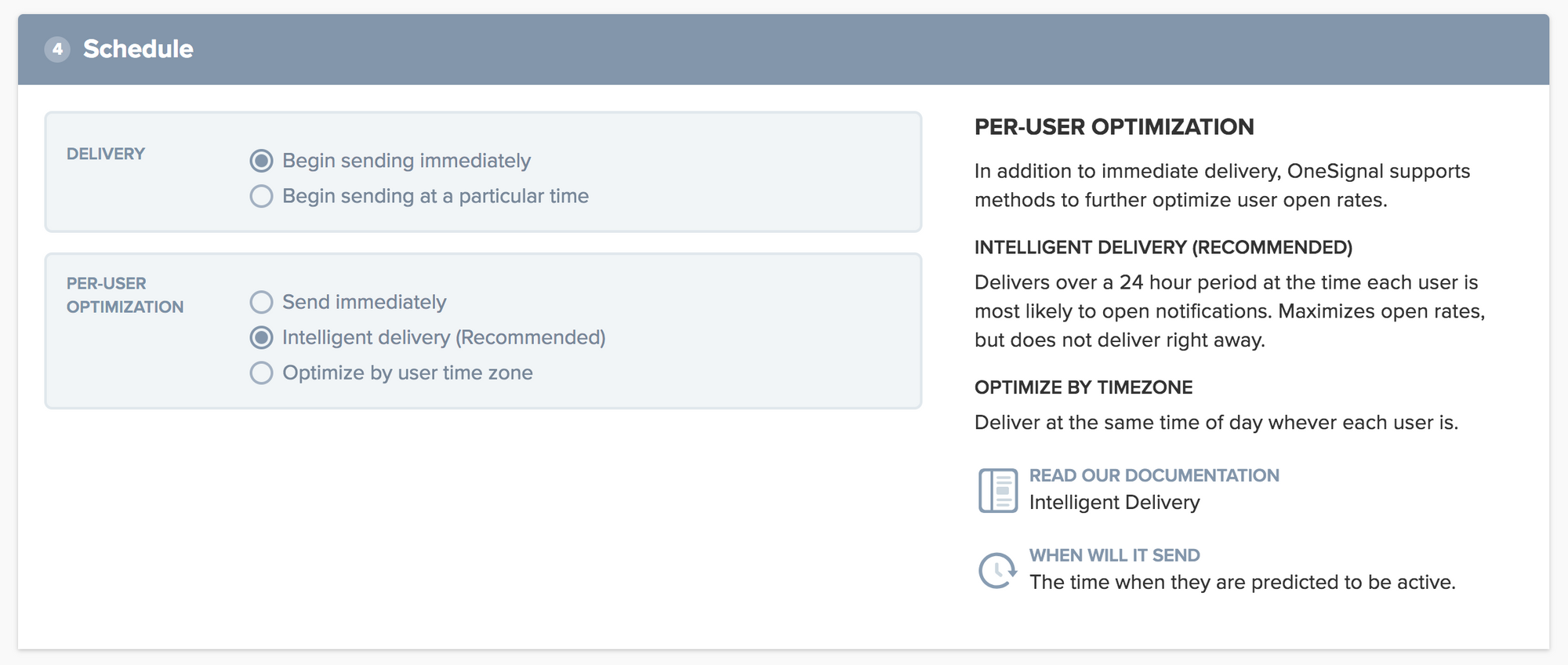 How Intelligent Delivery Works
Intelligent Delivery uses up to three months of historical data about when each user opens various apps and websites. Importantly, this data is based on OneSignal's observations of each user's activity across all apps and websites that use OneSignal - over 300,000 and counting. As the most scaled push notification platform, OneSignal typically has multiple data points about when each user is most likely to be engaged with each app, and Intelligent Delivery uses this information to automatically optimize the timing of notifications for each user.
When to Use Intelligent Delivery
Intelligent Delivery can be the best way to optimize notification open rates. However, there are times when you might want to use other delivery methods instead:

Send immediately: If your notification is very time-sensitive and needs to go out ASAP (such as a breaking news headline), use the Send immediately delivery method.
Optimize by user time zone: If you're trying to reach users at the same time in their local time zone (such as an announcement about a new episode of a TV show that airs at 3PM in each local time zone), use the Optimize by user time zone delivery method.
Have other questions?
You can read more about Intelligent Delivery here in our documentation. If you have further questions, you can contact the OneSignal support team at support@onesignal.com.