It's been one busy summer here at OneSignal and we've got a ton of new things that our team has been working tirelessly on. From our In-App Messaging launch to our new Notification History API, we're excited to deliver these powerful new features to our users and can't wait to see what our team can do next!
In-App Messaging Shipped on IOS + Android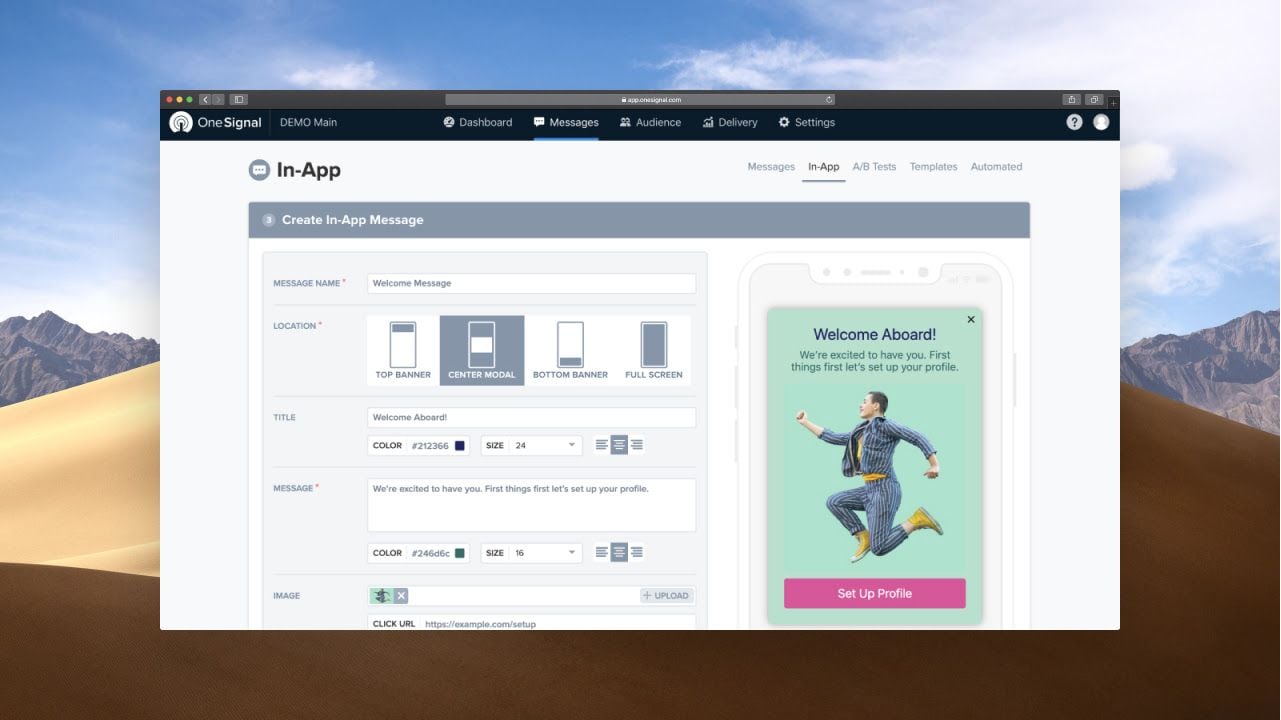 OneSignal users can create visually stunning in-app messages that reach ALL of your app users (not just those subscribed to push) without having to go through long app store review cycles or write any code. This can save weeks of time versus building in-app messages in-house, meaning there's no need to code, QA, deploy, and wait for users to upgrade.

Use In-App Messaging to:
Onboard new users or introduce new features
Drive more subscribers (by asking users to resubscribe)
Get app store ratings
Show promotions or drive sales
Display news or updates
Ask people to upgrade to the latest version of your app
You can use powerful segmentation to define who sees an In-App message, and Triggers to control when they see it. For instance, you can have an In-App appear when a user takes specific actions in your app (such as visiting the checkout page or having the app open for 30 seconds). In-App messages can include GIFs, customizable destinations, buttons, images, and can auto-dismiss after a specific period of time if you'd like. You can get started with one in-app message free of charge.
Easy Checkout with PayPal
OneSignal now supports PayPal! This makes it easier than ever to upgrade wherever you are in the world. In countries where banks often block international payments, PayPal is a much easier way to start benefiting from the additional functionality on our paid plans.
Improved Dashboard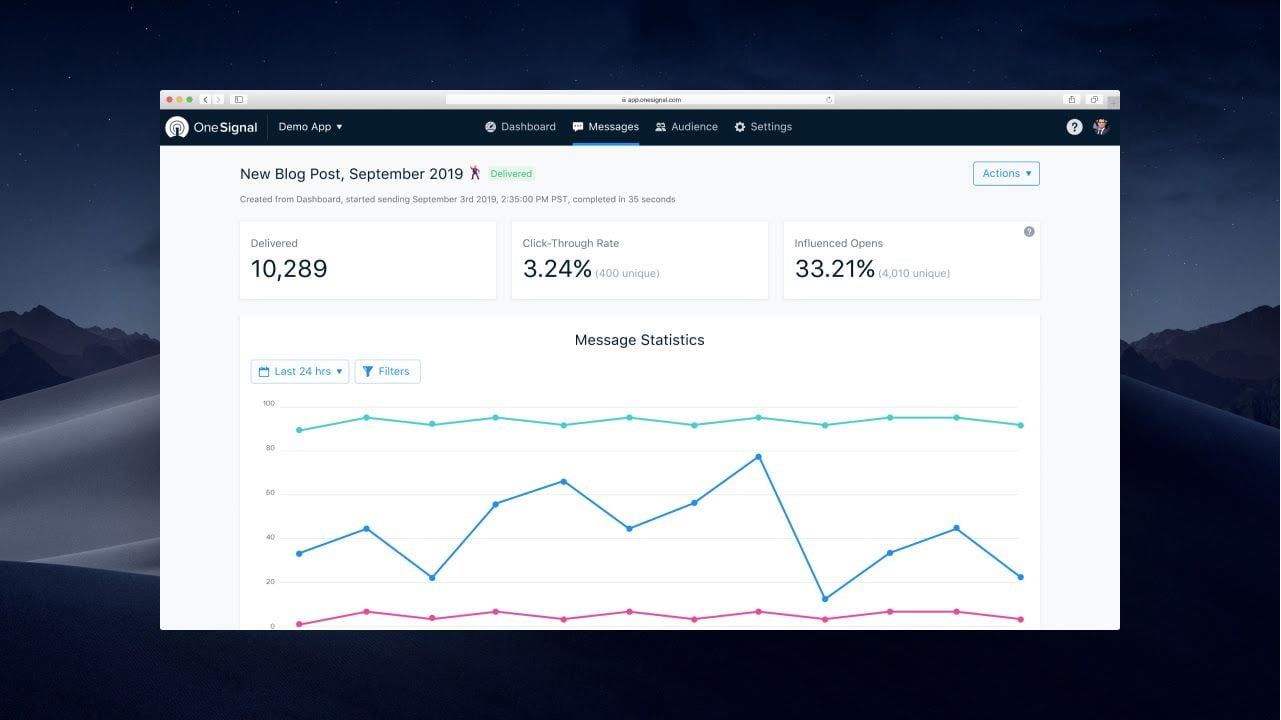 Over the past few months, we've been hard at work to make OneSignal even more user-friendly and powerful. You'll start seeing the dashboard modernize, and we're going to make sending messages faster (hiding uncommonly used fields such as Android LED color) and easier. Over time, you'll also see Templates and A/B testing more integrated into the send experience.
See Who Clicked with Notification History API

We've expanded the Notification History API to show who has clicked on a given message. This allows you to re-target these people, build complex campaigns based on their engagement, and do robust user-level analysis to improve targeting.