We're excited to announce that we've added more ways to understand and adapt your email strategy in OneSignal. Now you can preview, export, and re-target a recent campaign's audience directly from the Audience Activity section in your delivery report.
How to Use Audience Activity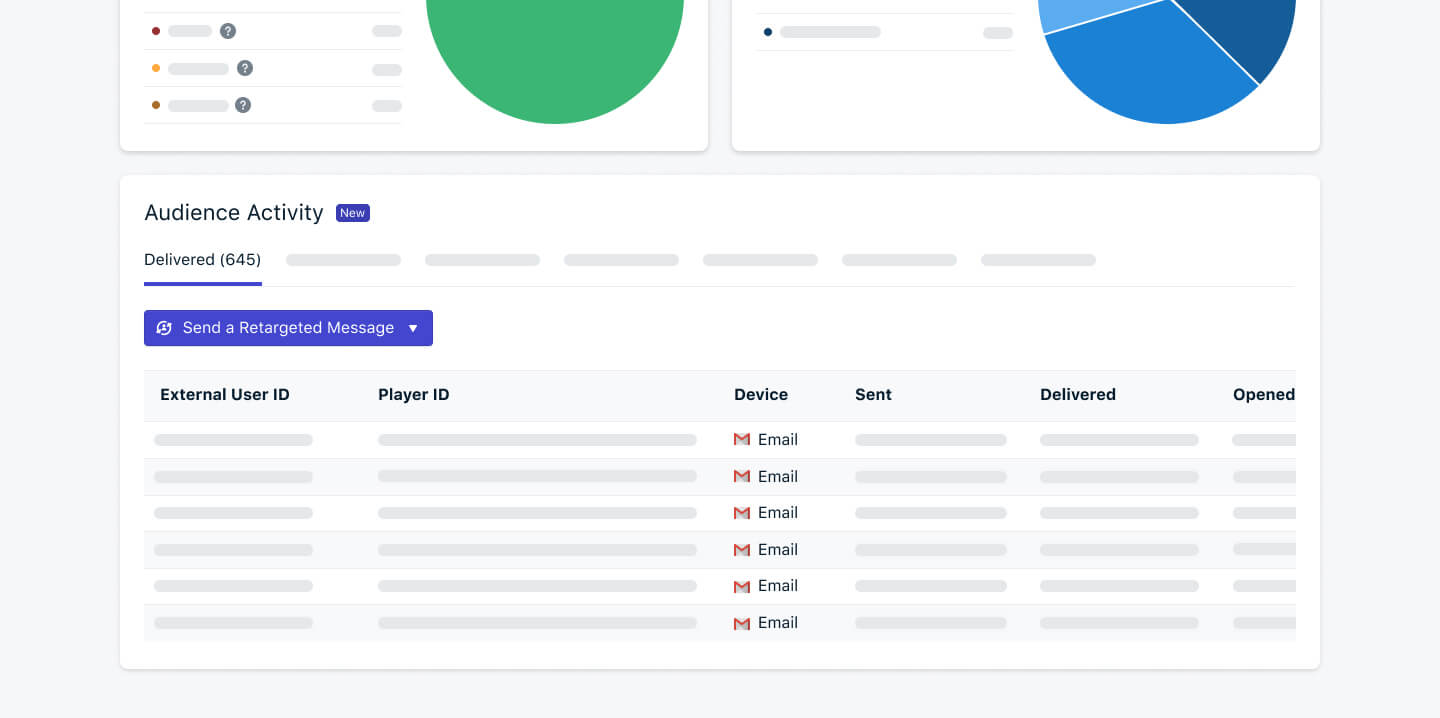 1. Retarget Your Audience As You Go
A major campaign shouldn't end after you click send. Your users' responses—or lack of responses—to a campaign are valuable data that you can use to improve your next email.  Use this data to maximize the impact of your email communications.
Nurture engaged readers: Reward users who opened or clicked your first campaign but didn't convert with a personalized re-targeting email. Give them new and interesting ways to engage with your brand. If your initial campaign was a new product, then try sending them a limited-time offer code for the product to encourage conversions.
Reactivate dormant subscribers: Few people read every single email they receive. So if people don't open your first campaign, don't take it personally. Instead, re-target these users with an updated version of your original email. Use a new subject line and preheader to attract more opens. Try using emojis or a question to spark curiosity.
Want more inspiration? Learn some important tips and tricks to write compelling email subject lines and preheaders.
Retargeting is great for when you want to manually adapt your strategy as you go, but sometimes you want to automate this work—that's where Journeys comes in. With Journeys, you can combine messages, channels, and targeting logic into a powerful automated sequence, all from our intuitive visual builder.
2. Preview Your Results
Want to track results in real-time? Get a preview of who opened, clicked, or even unsubscribed from a campaign directly from Audience Activity. Use this preview to decide if you need to export your audience list or take any other follow-up actions.
3. Understand the Bigger Picture
Need to build out a multi-month report of your overall campaign performance? First, export your Audience Activity within 30 days of sending a campaign. Then, combine reports to get a more holistic view of your email strategy.
Ready to Get Started?
Audience Activity is available for all email users, so you can get started today. And for those interested in unlocking automated retargeting, then check out Journeys. Journeys is currently available on our Professional and Enterprise Plans. To unlock access and automate your customer engagement, log in to your account and upgrade today.
Login to Your Account