OneSignal has been identified as one of the best push notification platforms based on its high levels of customer satisfaction ratings from real users on G2, the world's leading business solutions review site.
OneSignal outperformed all comparable offerings on G2's Spring 2020 Momentum Grid® Report. This score indicates that OneSignal achieved top grades in customer satisfaction with end user-focused product attributes.
Additionally, 89.9% of reviewers specified that they were likely to recommend OneSignal, making it the product users were most keen to endorse.

G2's Mobile Marketing Usability Index also revealed that OneSignal surpassed the competition in its ease of use and its ability to meet their requirements.
G2's scores are derived from ratings and reviews by verified users. These ratings are compared to the ratings of similar products within the same industry for the final score. For inclusion in the report, a product must have received ten or more reviews.
"Rankings on G2 reports are based on data provided to us by real users," said Michael Fauscette, Chief Research Officer, G2. "We are excited to share the achievements of the products ranked on our site because they represent the voice of the user and offer terrific insights to potential buyers around the world."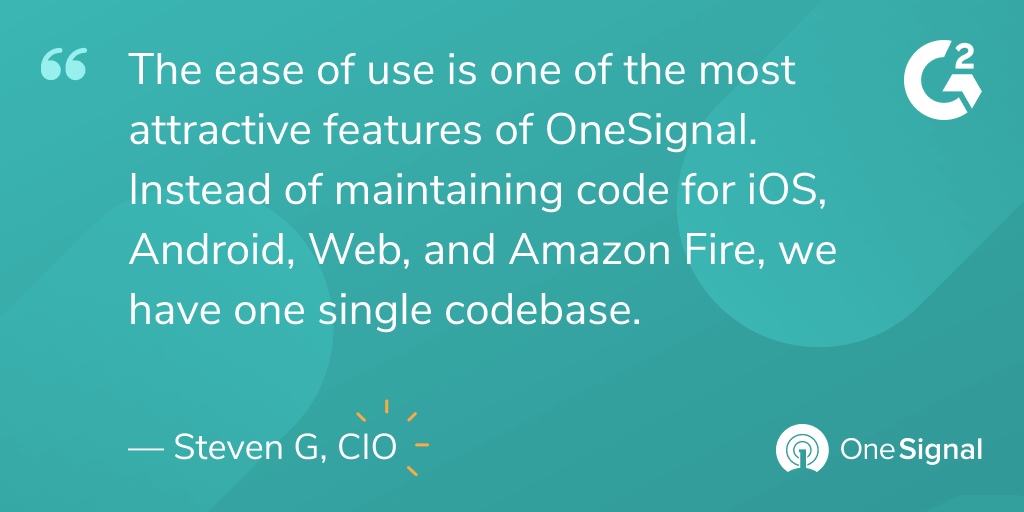 OneSignal was also recognized as a Momentum Leader, earning the highest score in the category. This award highlights the company's breakout growth and continued success. The inputs impacting G2's Momentum Score include employee growth, review growth, social growth, web growth, and year-over-year change.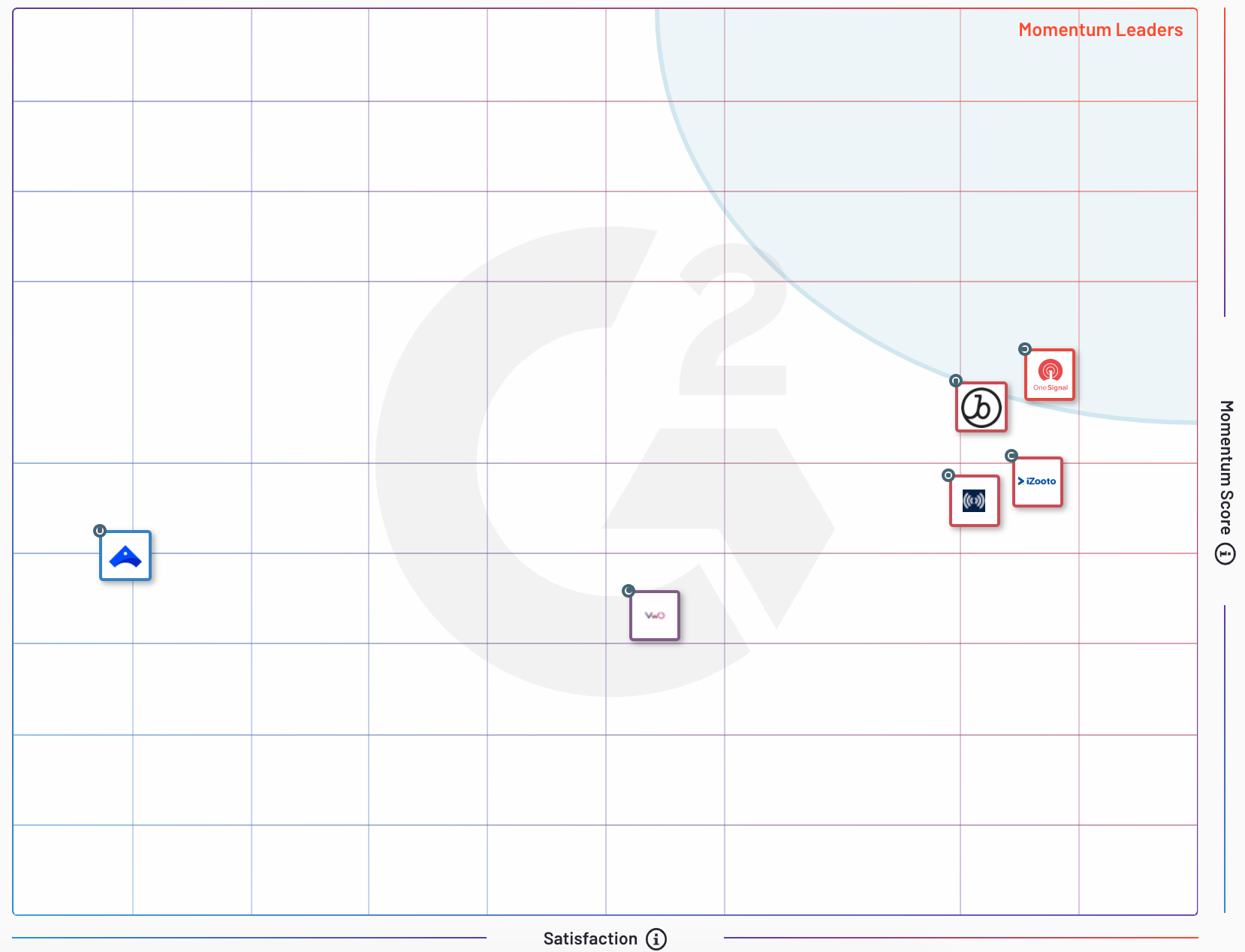 Across G2's other categories, OneSignal could be found on various leaderboards as well. In the Proactive Notification Result Index, OneSignal received the third-highest score from reviewers in terms of the product's Return on Investment (ROI) for their business.

OneSignal also led the charge in the Mobile Marketing Relationship Index, snagging second place as the easiest push notification provider to conduct business with.

OneSignal has been included in G2's reports since Fall 2018 and continues to receive highly-rated reviews. Learn more about what real users have to say (or leave your own review of OneSignal on G2's OneSignal review page!