Although our community highly values our intuitive drag-and-drop composer to quickly and easily build professional emails without code, we've heard from some users that they'd prefer more control over their emails, beyond the supported HTML blocks. We're excited to announce that we now support full HTML for a comprehensive email experience.
Manage Your Emails with More Control
With the new HTML editor, you now have complete control over your emails. When creating a new email, you'll start with the basic code structure and an unsubscribe link. You have the power to craft your perfect email — you can align visual elements with your branding and ensure the email matches your vision. You can also improve email effectiveness and increase engagement by making your emails more sophisticated and interactive, such as defining media queries, CSS animations, and more.
As you create an email with our split-screen editor, you can work in code on the left side of your screen and preview your real-time changes on the right side. There's no need to switch back and forth between your code and a separate preview window. Easily toggle between desktop and mobile previews and check that your email is mobile-responsive regardless of your customer's device.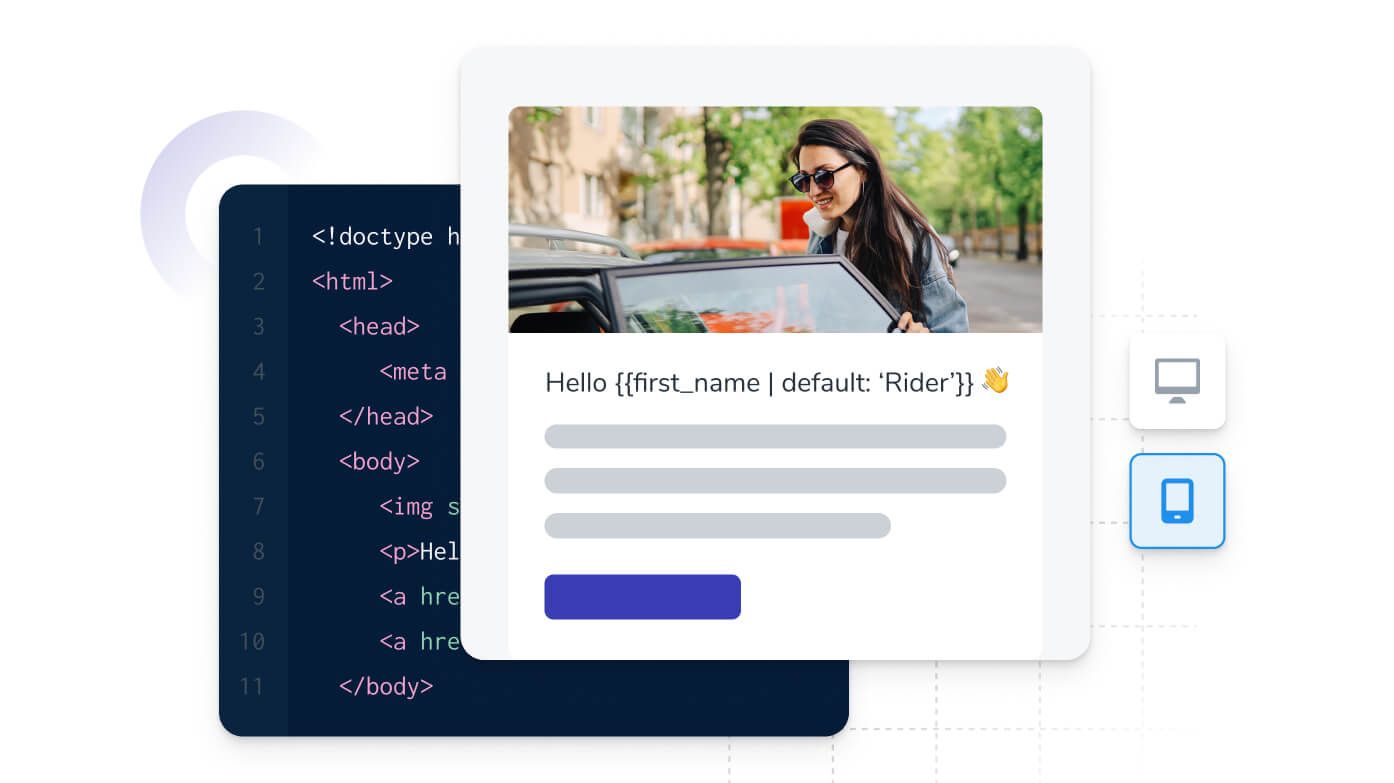 Easily Transfer Emails From Other Platforms
We understand that some of our customers may use external resources to create their emails, which is why we've made it easy to transfer these messages into our tool. Some companies may pay third-party agencies or external services to create custom emails, whereas others may build their emails from free libraries of email templates. Regardless of how you create your emails, you can simply copy and paste the code from your external resources, and your email will be ready to go.
If you're moving to our platform from another email provider, you can quickly migrate existing email templates from your current provider. Although we make it easy to continue using your existing emails, this could be a good opportunity to re-evaluate your email campaigns and decide whether it's time to improve them.
Who Can Benefit From Our HTML Editor?
This new HTML editor is meant for users who are fluent in HTML and CSS. For non-technical users, the existing drag-and-drop editor will be a better fit. With both editors, you can create powerful, responsive emails that drive results.
Get Started
See our designing emails with HTML documentation for best practices and login to your account to get started.
Login to Your Account