Taptap Send Caters to a Global Audience with Journeys
Taptap Send drives growth and nurtures strong user relationships by scaling its messaging strategy to support new markets.
Taptap Send is a mobile application that enables users to send money from the UK, EU, US, Canada, and UAE to Africa, Asia, the Caribbean, and South America at a great rate. Their business philosophy is centered around making it easy, fast, and affordable for diasporas to send money to friends and family back home. In addition to offering affordable exchange rates, they provide fast transfers to mobile wallets, so users from around the world can manage and transfer money in minutes from their smartphones.
For Taptap Send, finding a scaleable, intuitive, and versatile engagement platform was paramount. "We use the CRM a little differently at Taptap Send," says Traci Trang, CRM Specialist at Taptap Send. She works at the central CRM level and coordinates with business teams that work in several target markets. Trang designs and launches messaging campaigns and is responsible for optimizing OneSignal usage, A/B testing and piloting new initiatives, ensuring campaigns perform as expected, and maintaining alignment between all their global teams. In other words, she says, "I basically live on the OneSignal platform." Their CRM department is part of their product team, so her goals are closely aligned with the company's product roadmap.

As the company continues to expand, the markets that it serves and its internal team have rapidly evolved. "The more we grow, and in what direction and into what markets — that's what defines our CRM strategy and focus," says Trang.
With a decentralized CRM structure, it's exceptionally important that all team members are aligned on how they use OneSignal and how they structure their communication with users. Trang sends comms at the central level, and the country teams send messages to their markets simultaneously, so achieving the right messaging cadence is a delicate balance. As the company expands into new markets, it's vital that they're able to onboard and train new team members quickly to uphold a seamless UX.
"We use OneSignal because it's simple to use and there's the possibility of scaling campaigns. If you have a variety of campaigns and markets, giving everyone access empowers you to scale. It's quite user-friendly compared to other tools — even for people who have never used them before."
Nurturing Sustained Engagement with Omnichannel Journeys
With a global audience, automation and personalization are key to achieving sustained, meaningful engagement. "Journeys has been the most impactful feature for us. Not only because of how much it has helped me coordinate the campaigns I run, but because of its potential — how easily we can scale it and apply it," says Trang.
She's set up over 100 Journeys — all of which are unique and multichannel in nature. Building a multichannel comm strategy has allowed her to respect user channel preferences and engage with a wider global audience. "If you were to ask me today to invest in just two channels, I would have a hard time choosing because all four channels [push, in-app, SMS, email] are important," says Trang.
Taptap Send uses Journeys to onboard users and to help users "unblock" themselves by showing them how to do things in the app.
"We use Journeys when we want to engage with users in a more comprehensive way and we want to reach them at different points in time and channels…so it's not a one-off thing — it needs to be a constant effort, which is why Journey comes in as a very effective tool."
Optimizing Comms at Scale with A/B Testing
Another feature Trang relies on heavily is A/B testing within Journeys. "I find this very useful to be able to split the Journey into different branches and targets," she reflects. Although it can be difficult to solidify learnings and best practices with such a diverse audience and platform, she says that sticking with the process over time has produced meaningful insights.
Scaling-Up Engagement to Drive and Support Growth
Although Taptap Send has a sophisticated and versatile engagement strategy in place today, that wasn't always the case. Trang says, "We started using the platform in a very straightforward way and now we use it in a very sophisticated way, utilizing all the features OneSignal offers to design and set up campaigns — that's an evolution that I can recognize."
Her work in OneSignal continues to nurture that evolution. It's helped her personalize communication with a diverse audience and ensure that every users received the right comm at the right point in their journey.
"We see a positive lift in engagement when we run a campaign or Journey. It can boost engagement by tens of times…and that's very encouraging. That's something that keeps us interested in using OneSignal as our CRM."
More Customer Case Studies
Find out how our customers are using OneSignal to increase retention
Betmate leverages OneSignal Journeys to create personalized and targeted omnichannel user comms at scale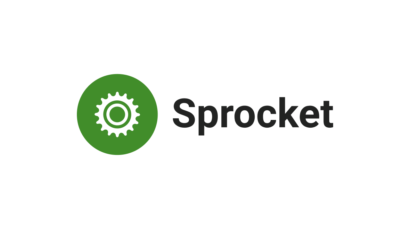 Sprocket uses onboarding journeys, intelligent delivery, and relentless A/B testing to spark engagement
The Hut Group (THG) drives efficiency and growth with OneSignal
Get Started Today For Free With Our Tool
We'll get you going in a matter of minutes.
Have questions? Chat with an expert.